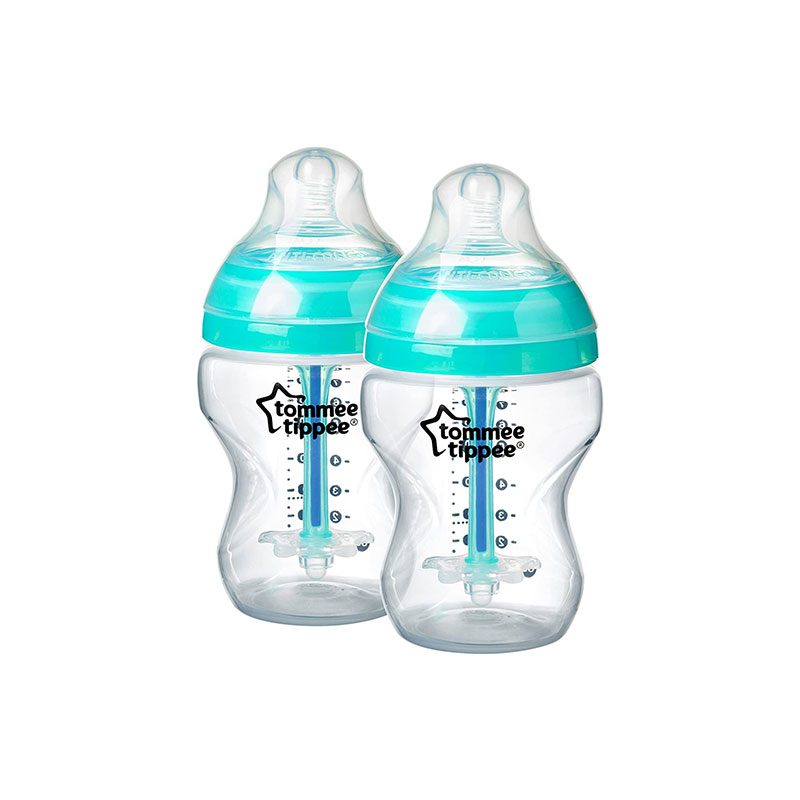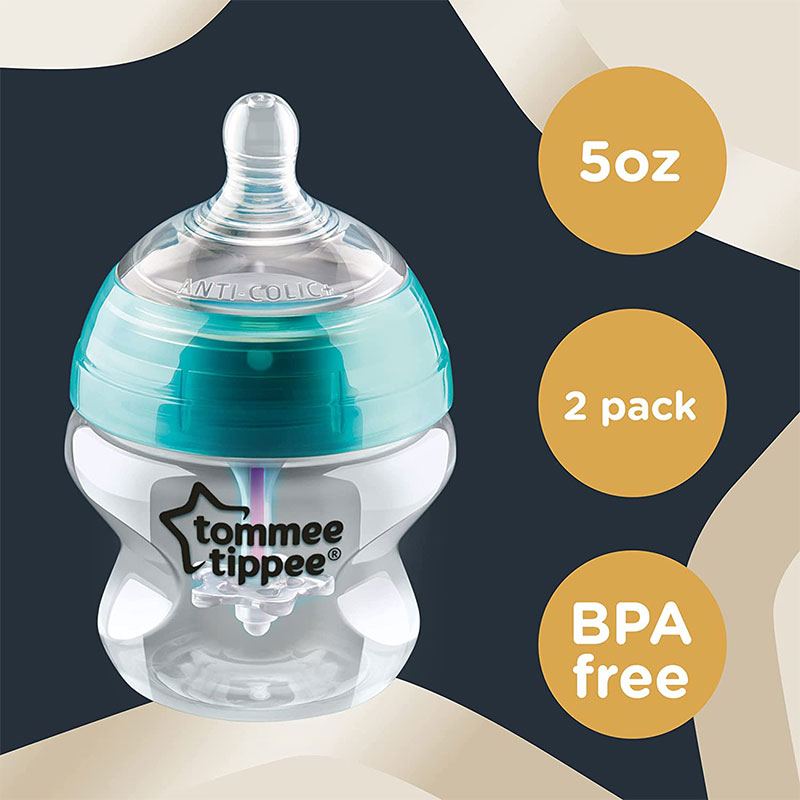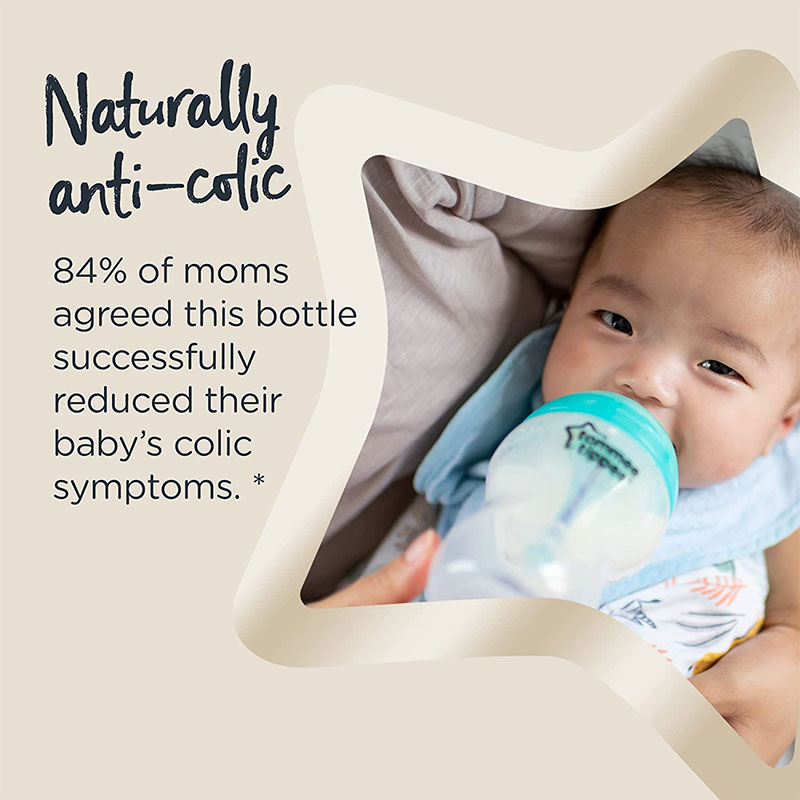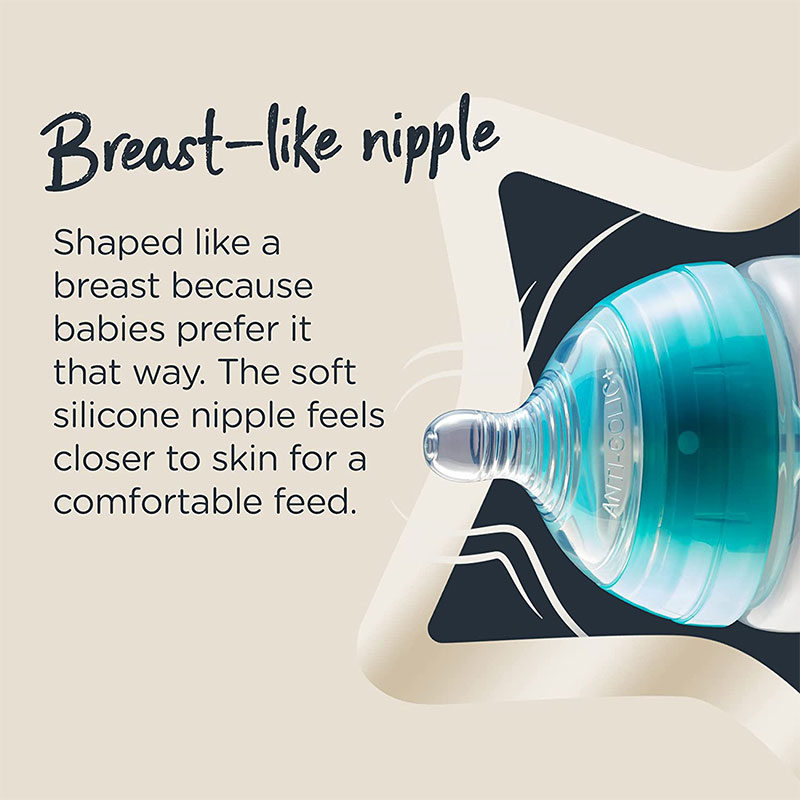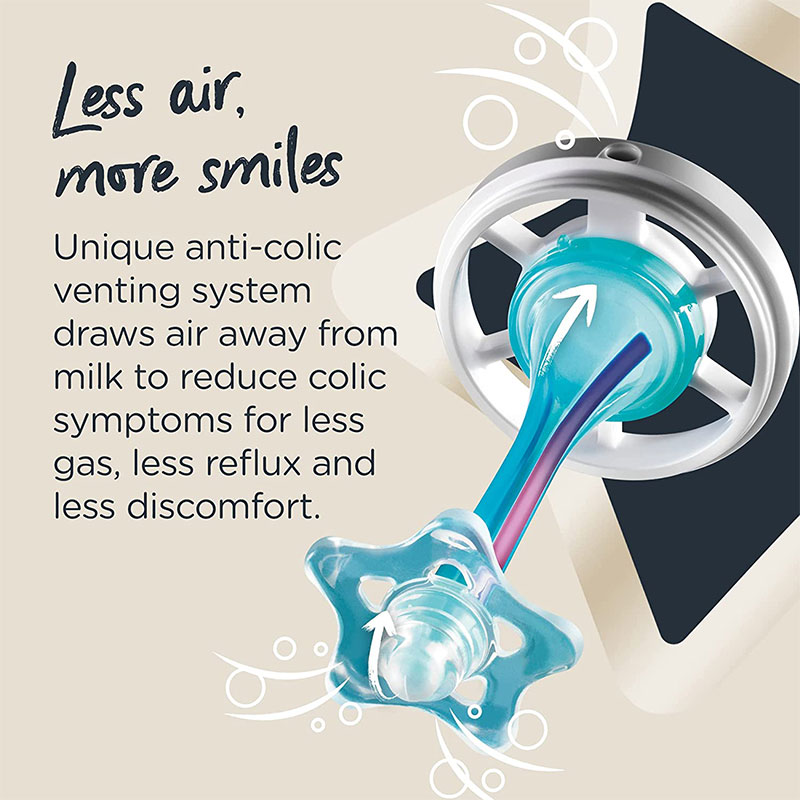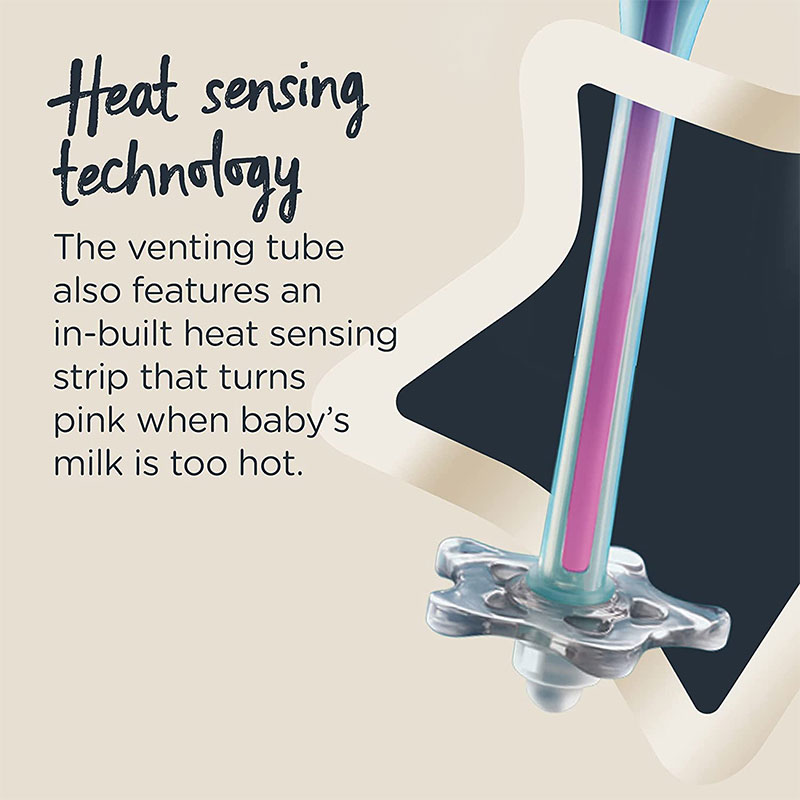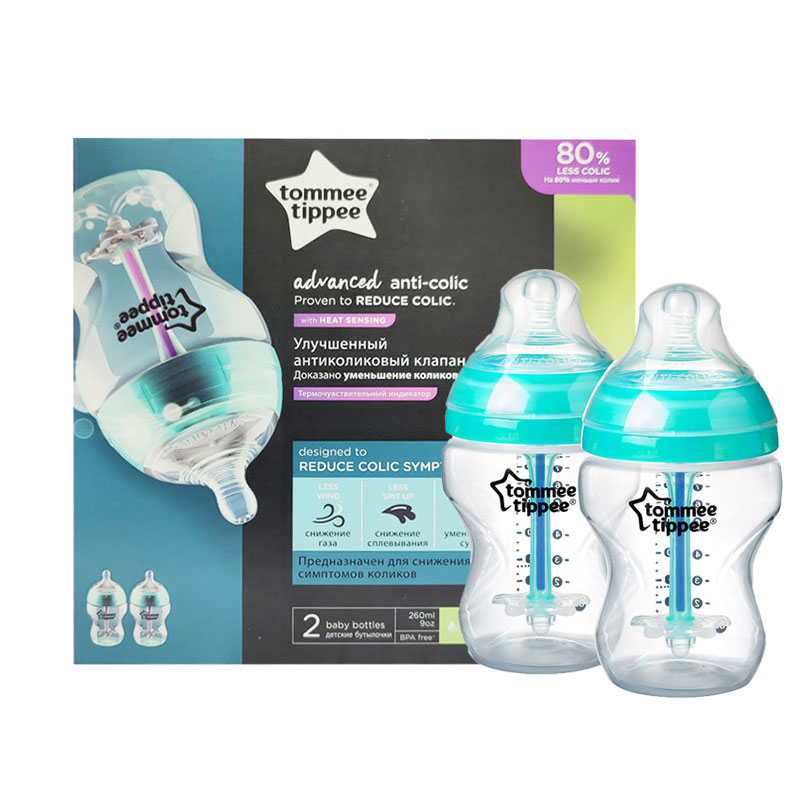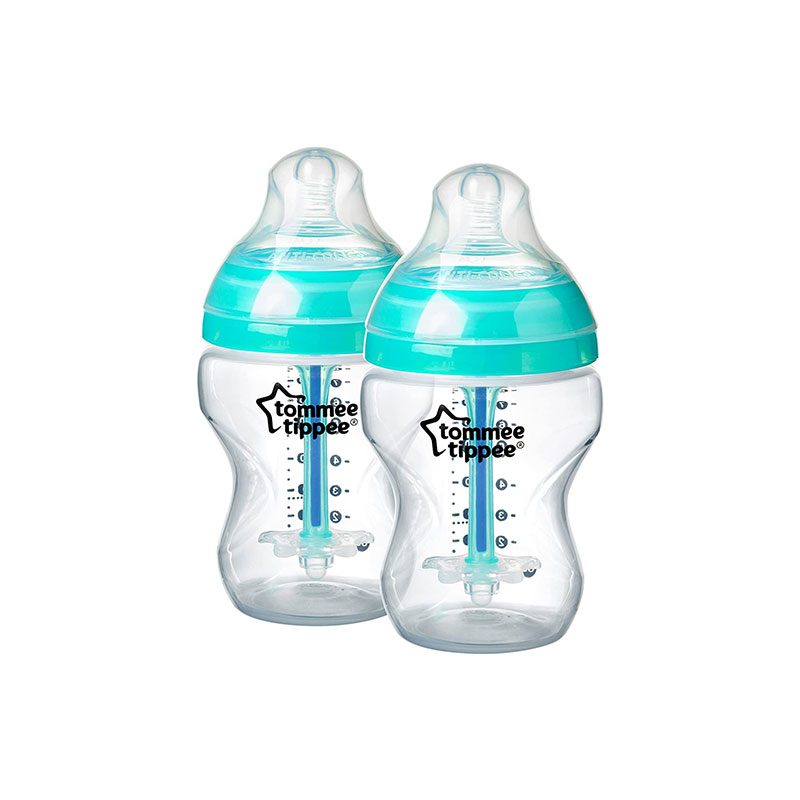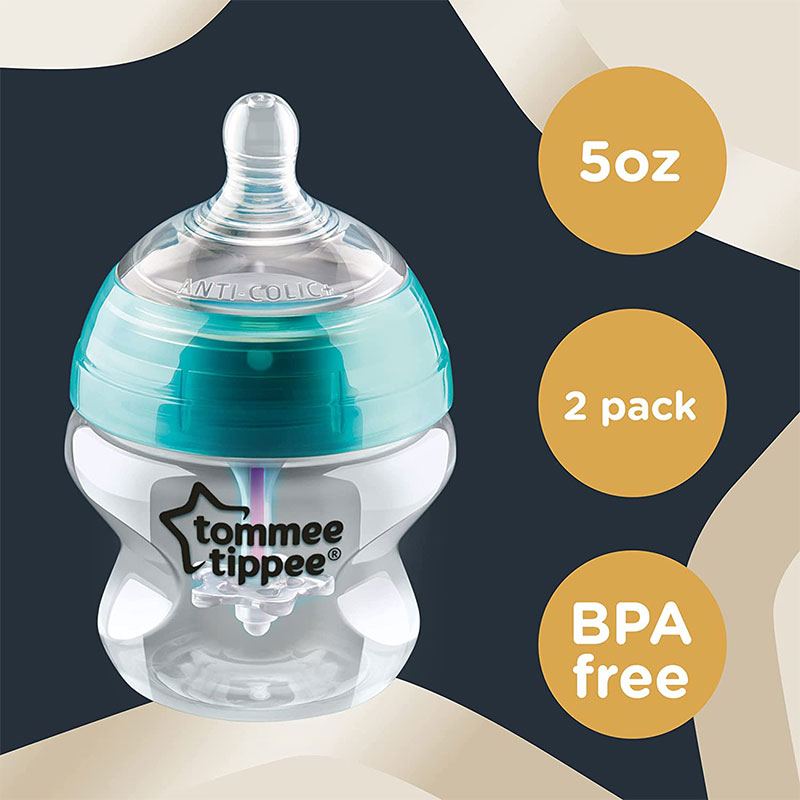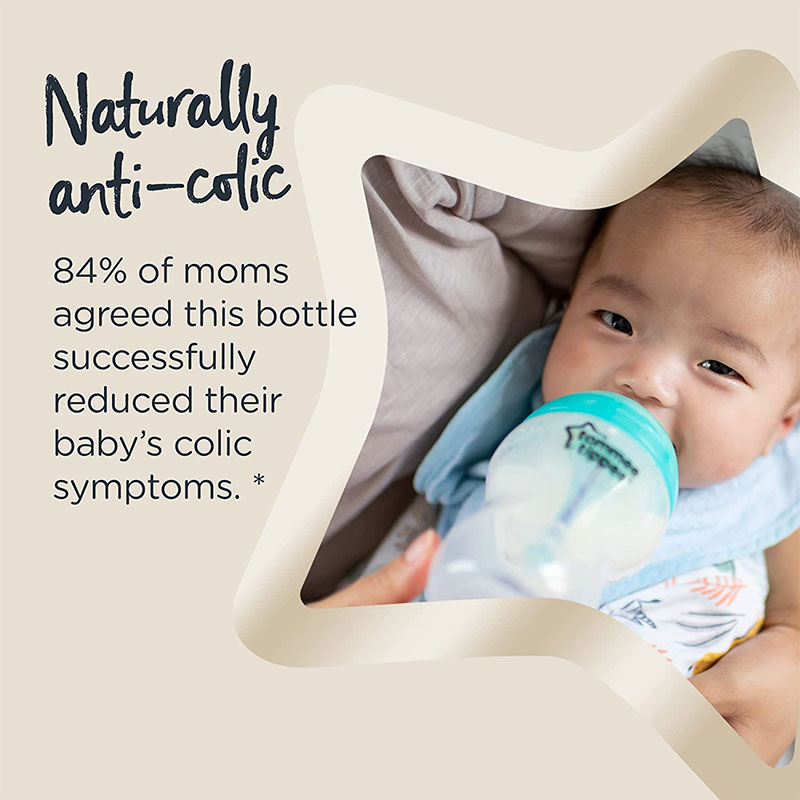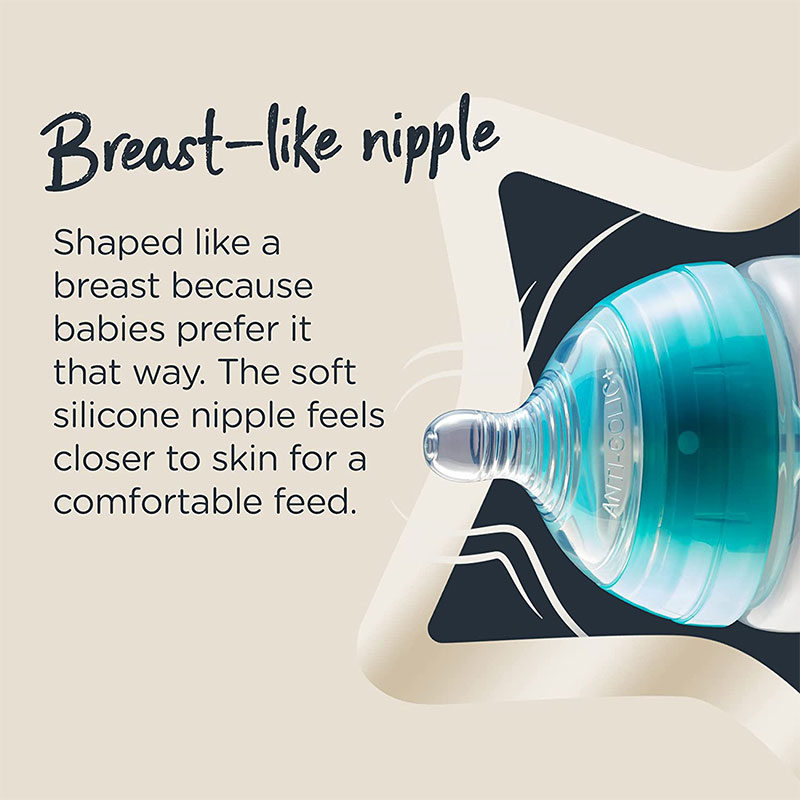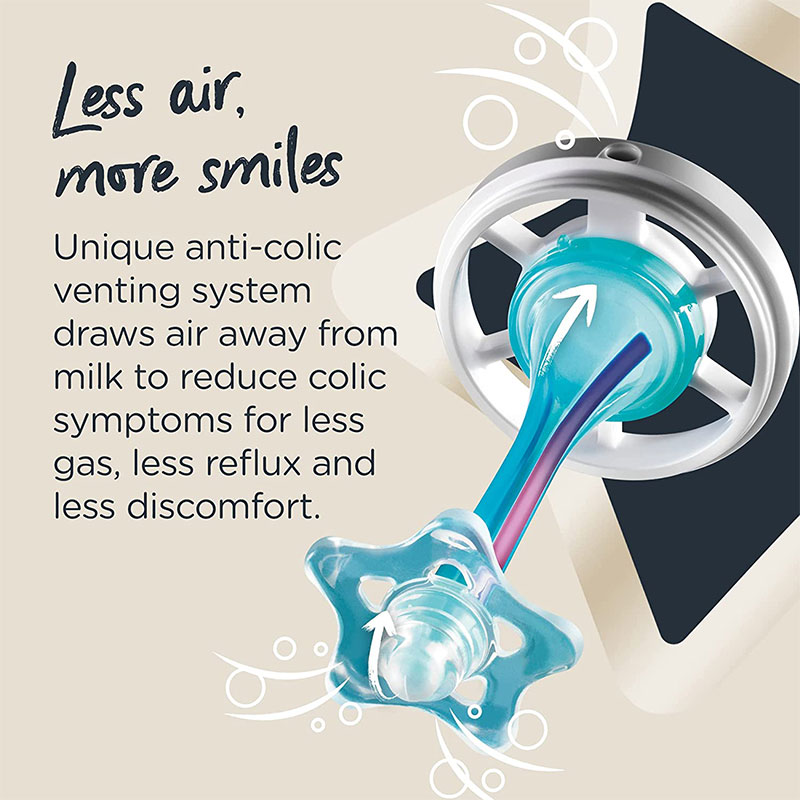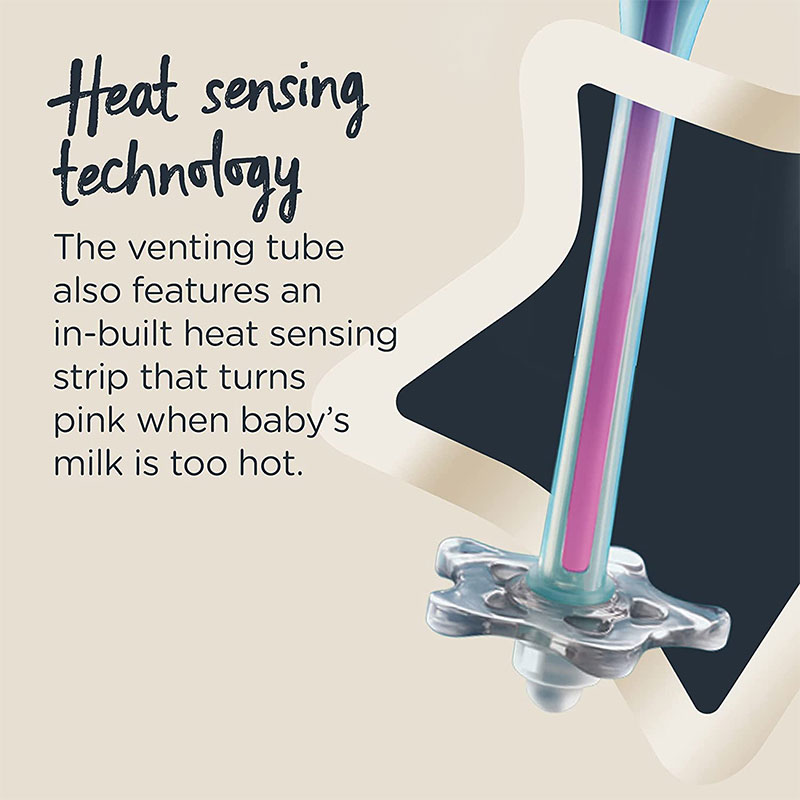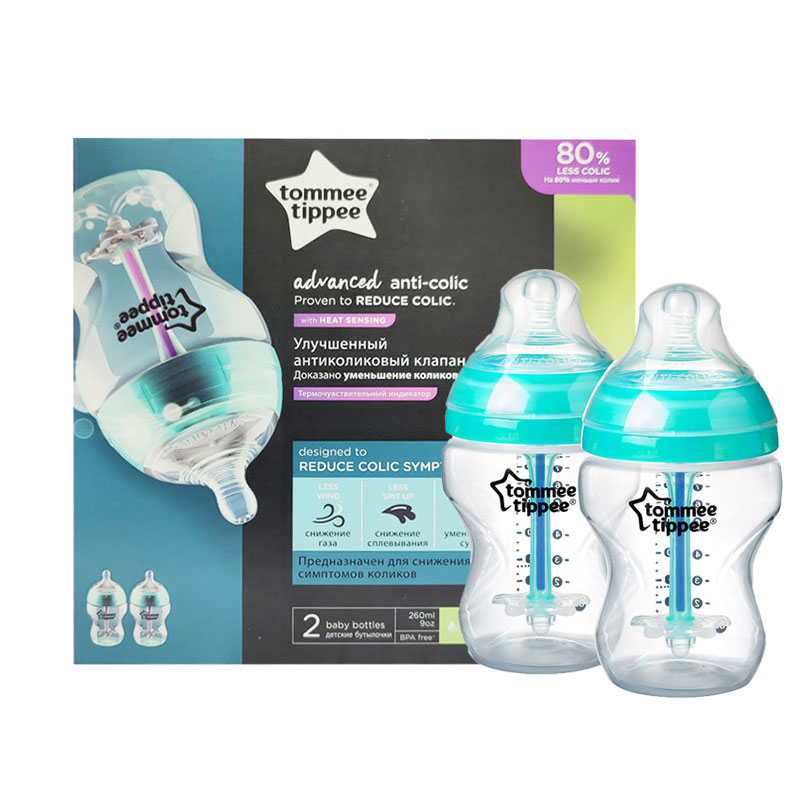 Tommee Tippee Advanced Anti Colic Bottle 260ml (0m+) - 2pc (5252)
84% of moms who tested agreed the Tommee Tippee Anti Colic bottle had successfully reduced their baby's colic symptoms.
Soft silicone, breast-like nipple feels closer to skin and flexes like mom for a natural latch and a comfortable feeding.
Tommee Tippee anti colic baby bottles have an Anti-colic tube that draws air away from milk to reduce colic symptoms for less wind, less reflux and less discomfort.
The venting tube features an in-built heat sensing strip that turns pink when baby's milk is too hot.
95% of moms would recommend Tommee Tippee Advanced Anti -Colic baby bottles to others.
Encourages your baby's intuitive feeding action whilst the compact bottle shape allows baby to be closer to you.
The wide neck bottle makes cleaning easy, and the bottles are suitable for use in the dishwasher, microwave and steam sterilizers.
Advanced Anti-Colic bottle are only compatible with Advanced Anti-Colic nipples and won't work with Closer to Nature nipples.
Bottle are available in a wide range of sizes and decorations.
All our baby bottles and nipples are free from BPA, phthalates and toxins.
Imported from UK.
Made in China.