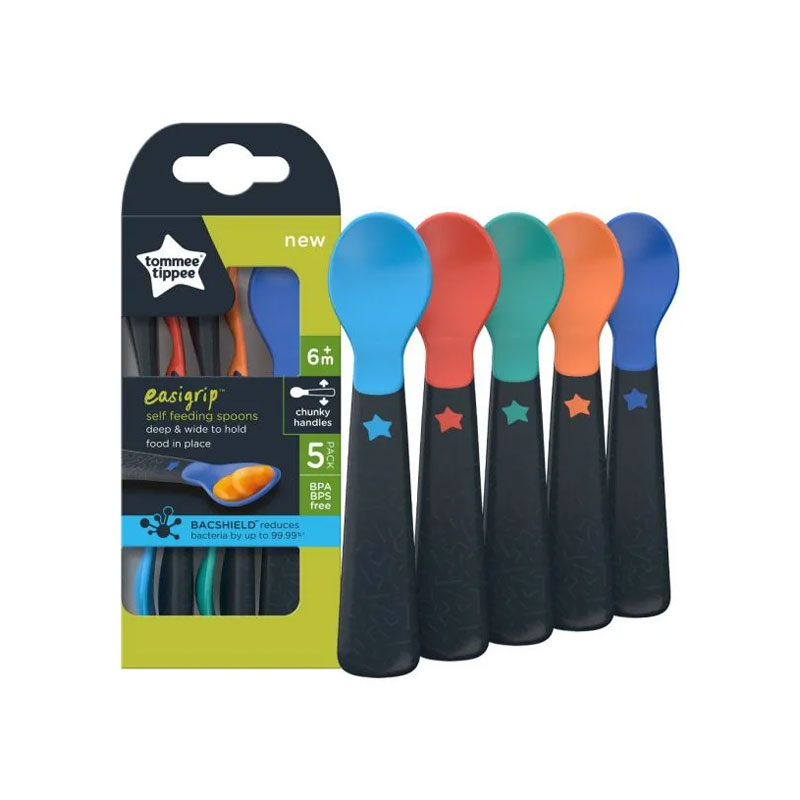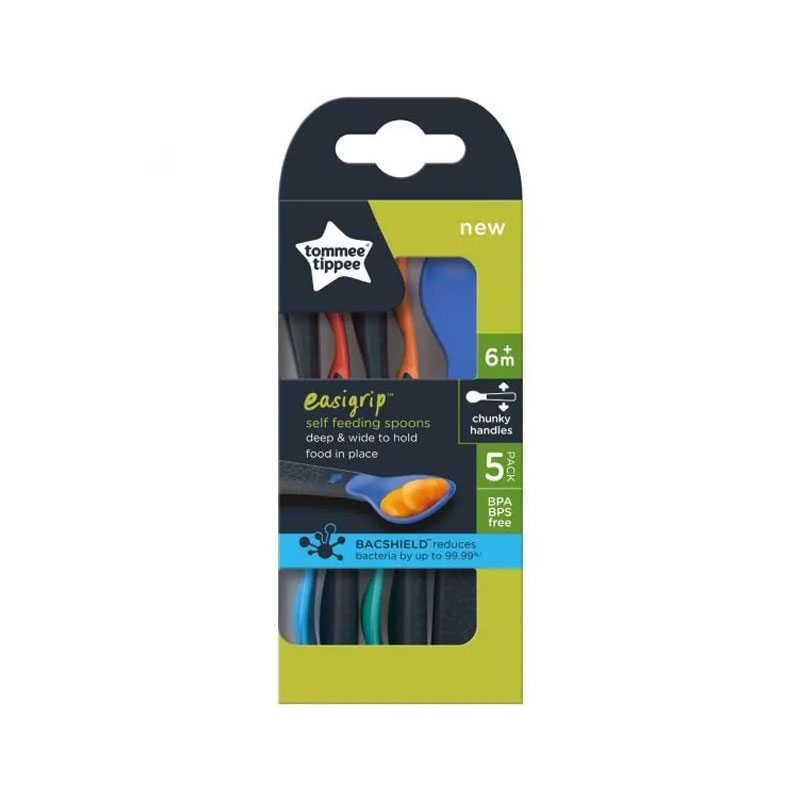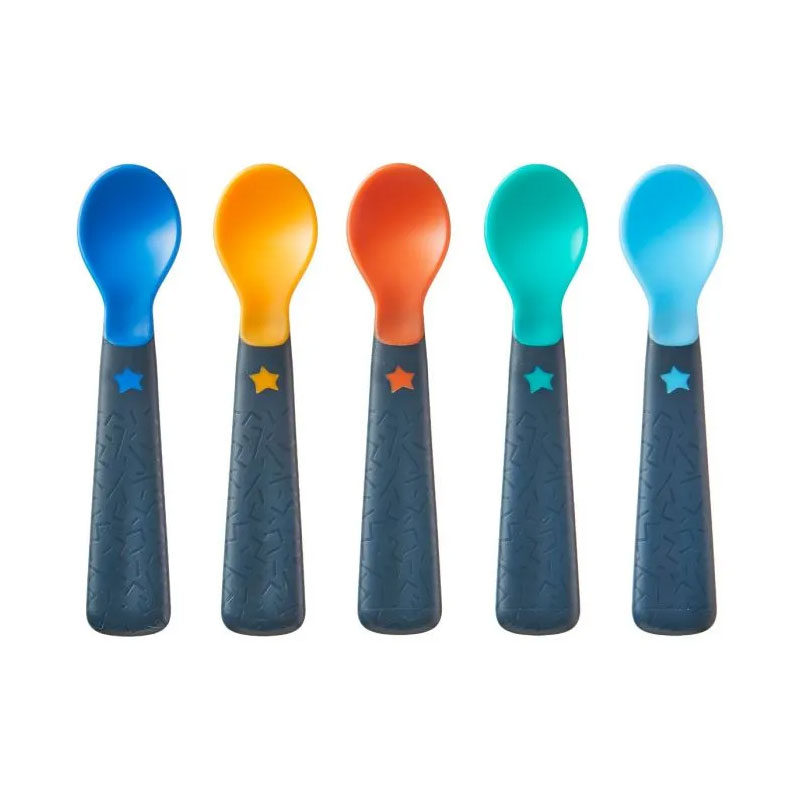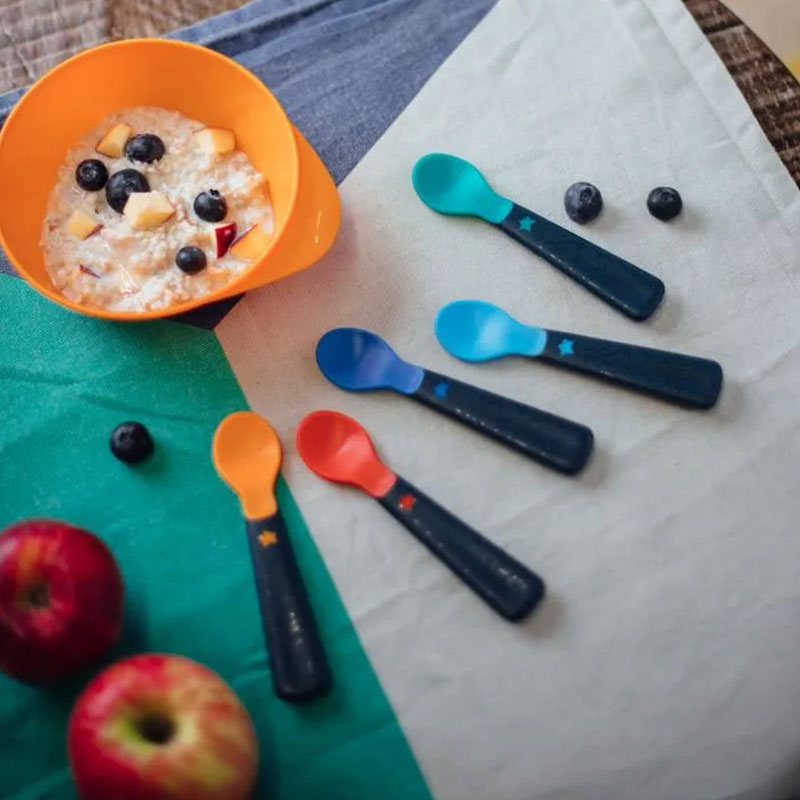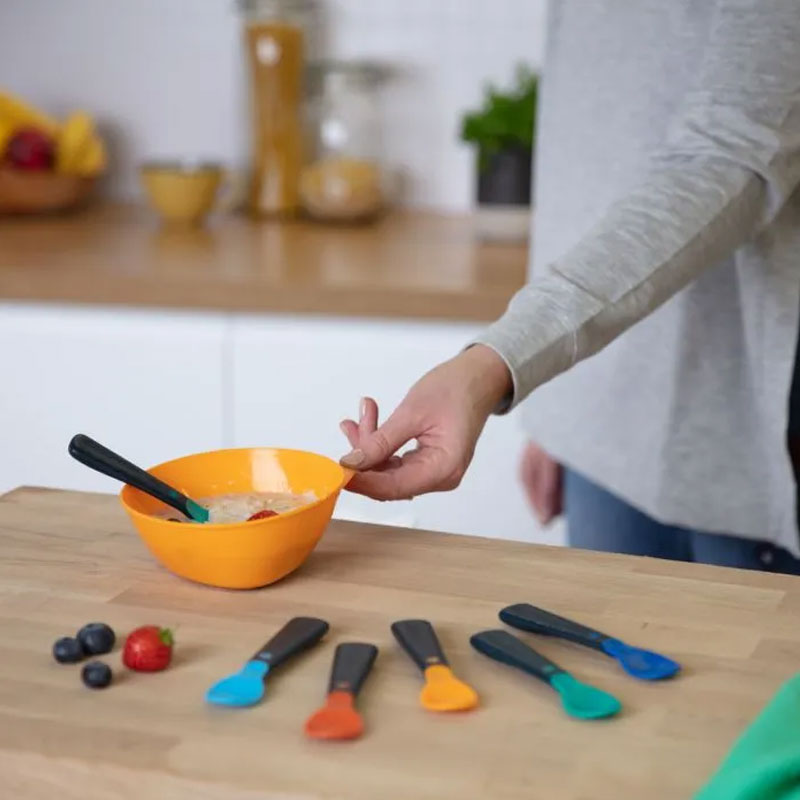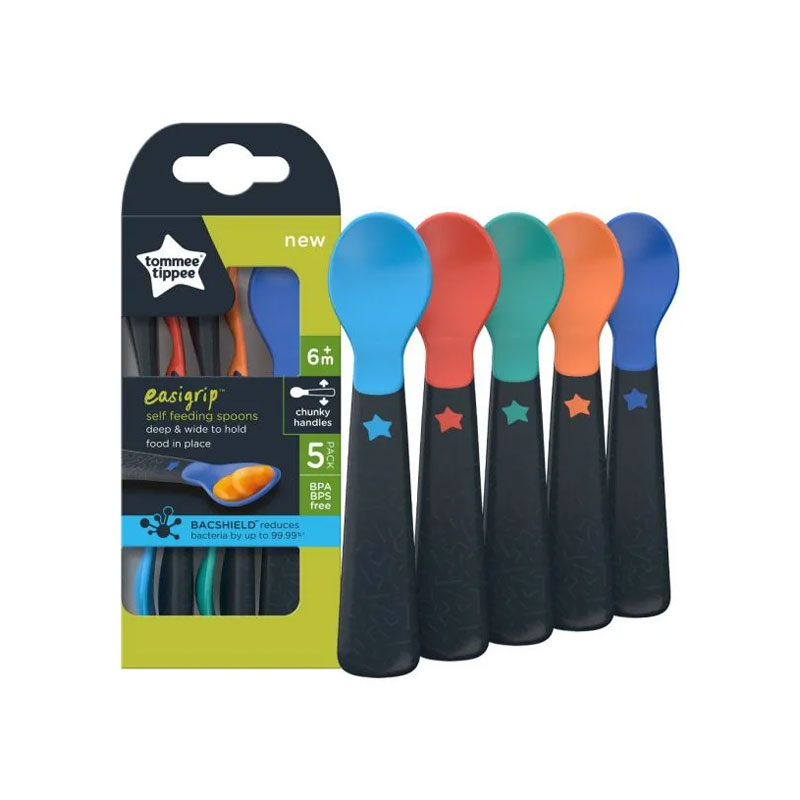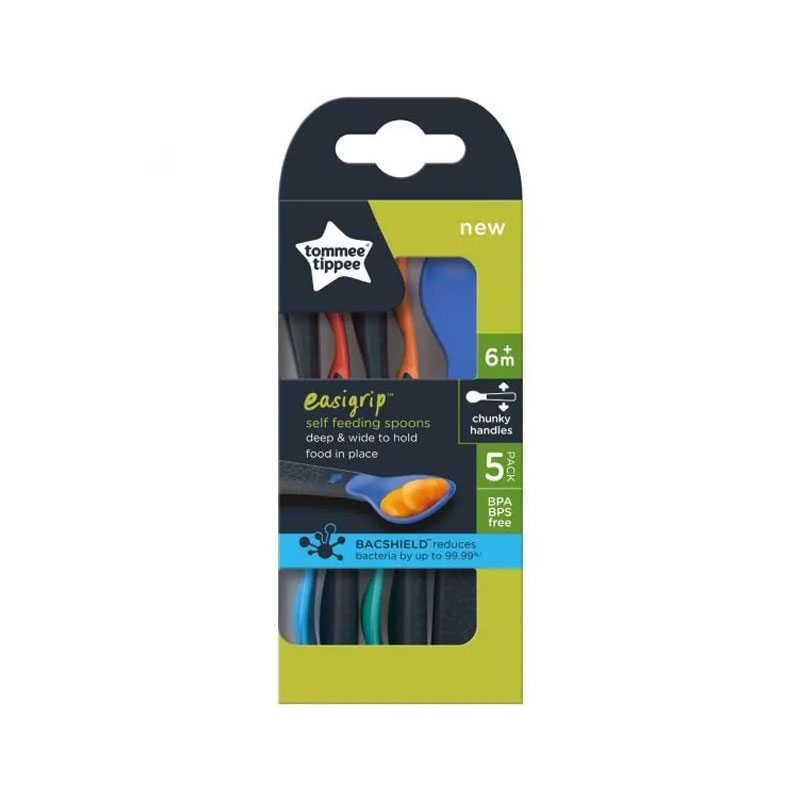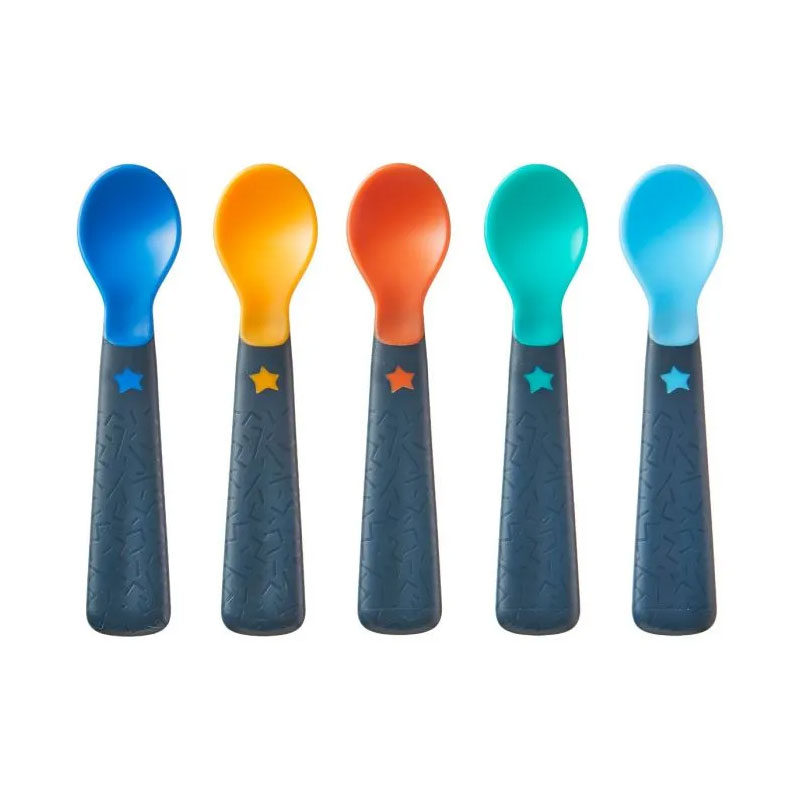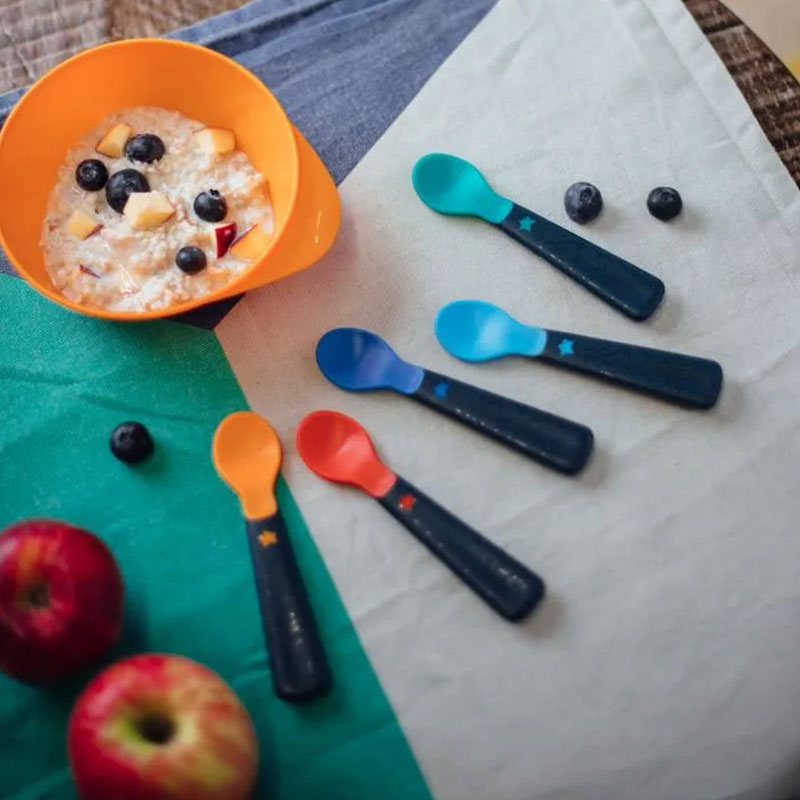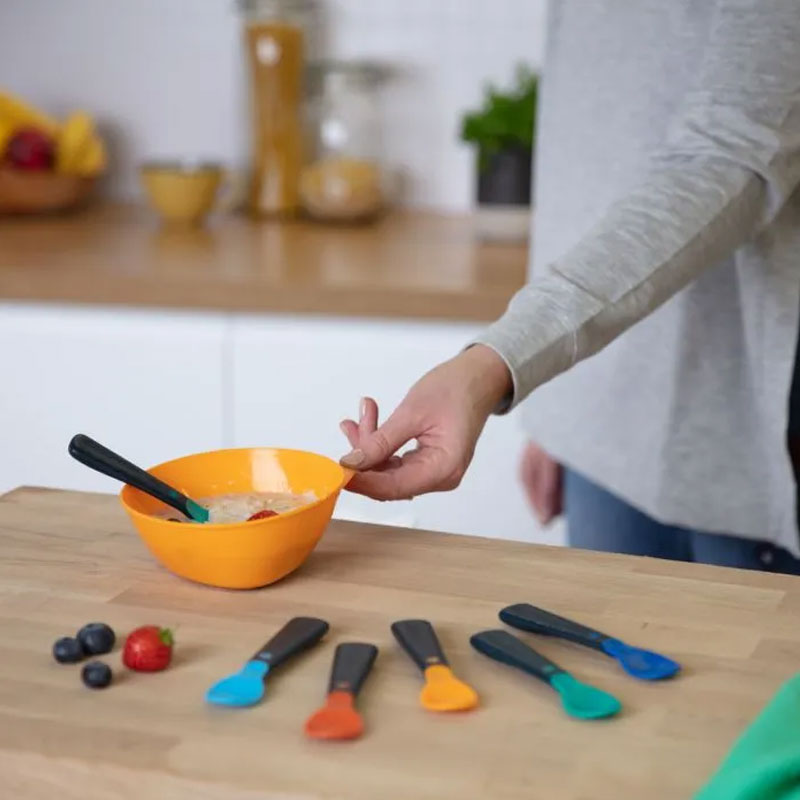 Tommee Tippee Easy Grip Self Feeding Spoons Set 5pcs - 6M+
BACSHIELD - protects the spoon's surface by reducing bacteria by up to 99.99%.
Wide & deep spoon base –makes scooping easy for learners and means more food stays on.
Chunky handles – easy for baby to hold.
Bite proof – this spoon can withstand a lot.
Easy clean – steriliser and dishwasher safe.
Safe for baby - BPA, PVC, Phthalate, Nitrosamine and BPS free.
Suitable for babies 6 months plus.
Imported from UK.
Made in China.