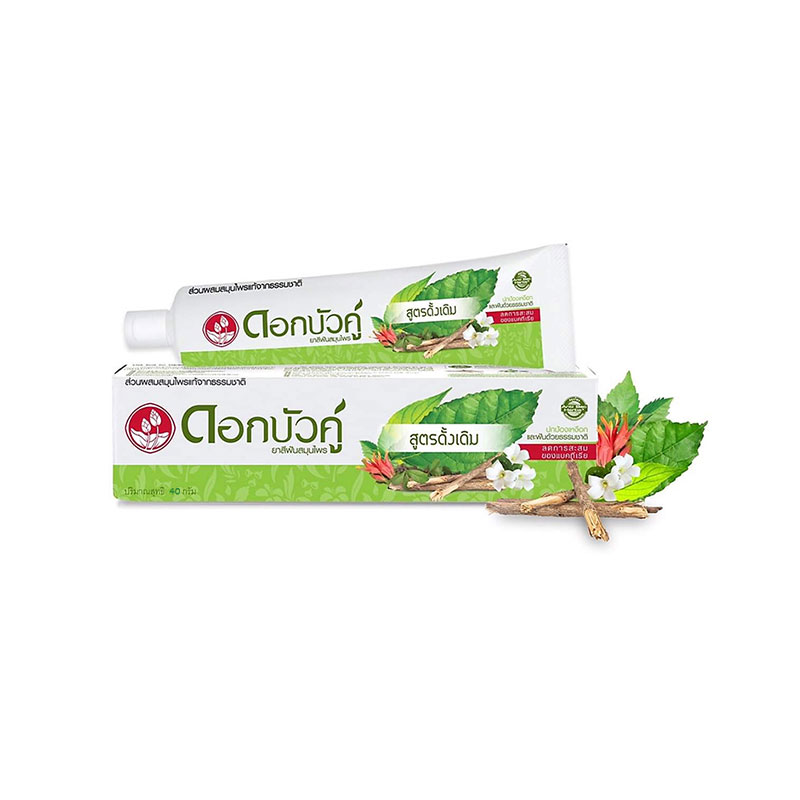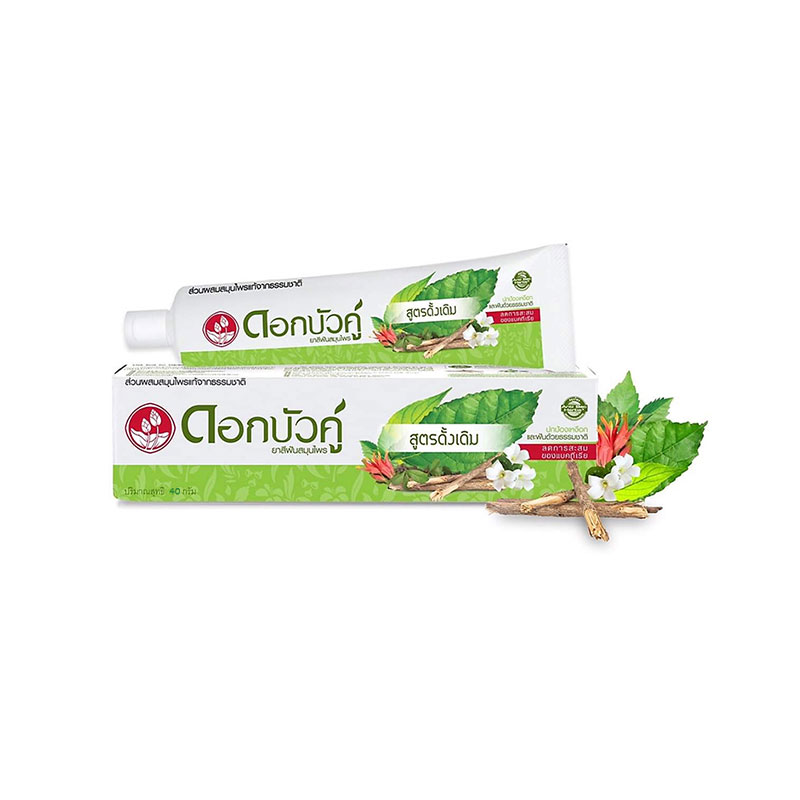 Twin Lotus Dok Bua Ku Herbal Toothpaste Original 40g
The original recipe remains nearly unchanged.
Standing the test of time the combination of unique herbal ingredients without artificial coloring, to offer expert herbal care through natural goodness.
It is safe to use, fresh in taste and gives you an all-in-one solution to defeat the 5 most common causes behind oral hygiene problems.
Proven reduction of bacteria accumulation to prevent tooth decay.
Reduce plaque build-up and tartar formation.
Keep teeth and gum healthy.
Clean and diminish tea and coffee stains effectively.
Counter bad breath with lasting herbal freshness.