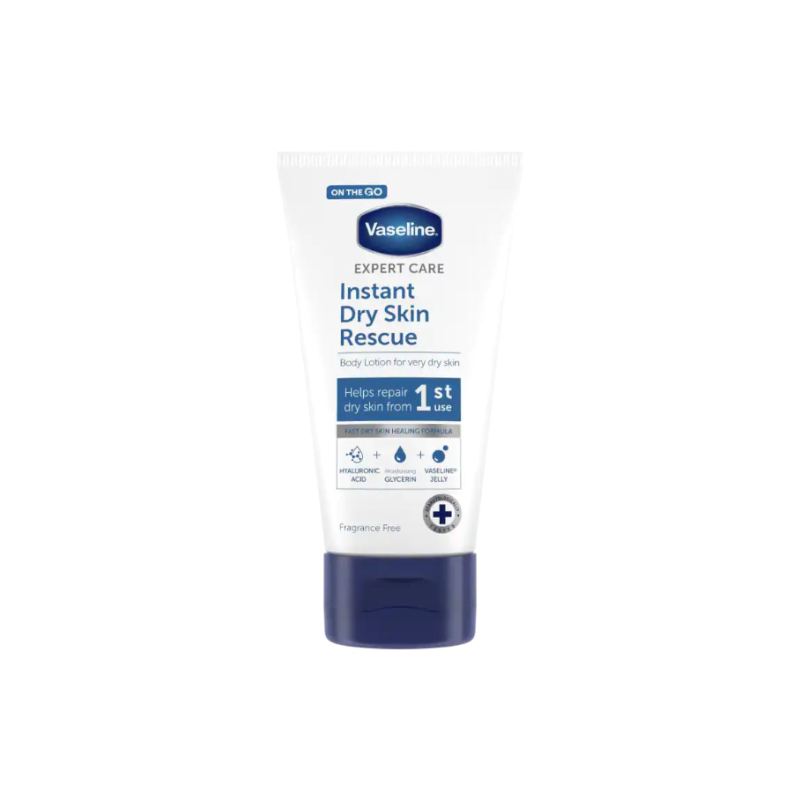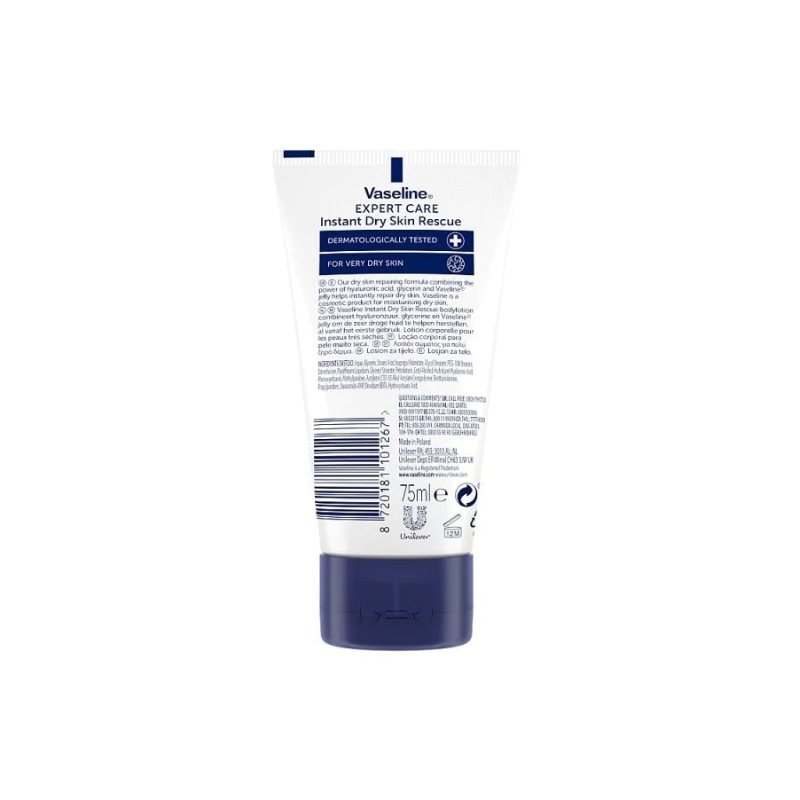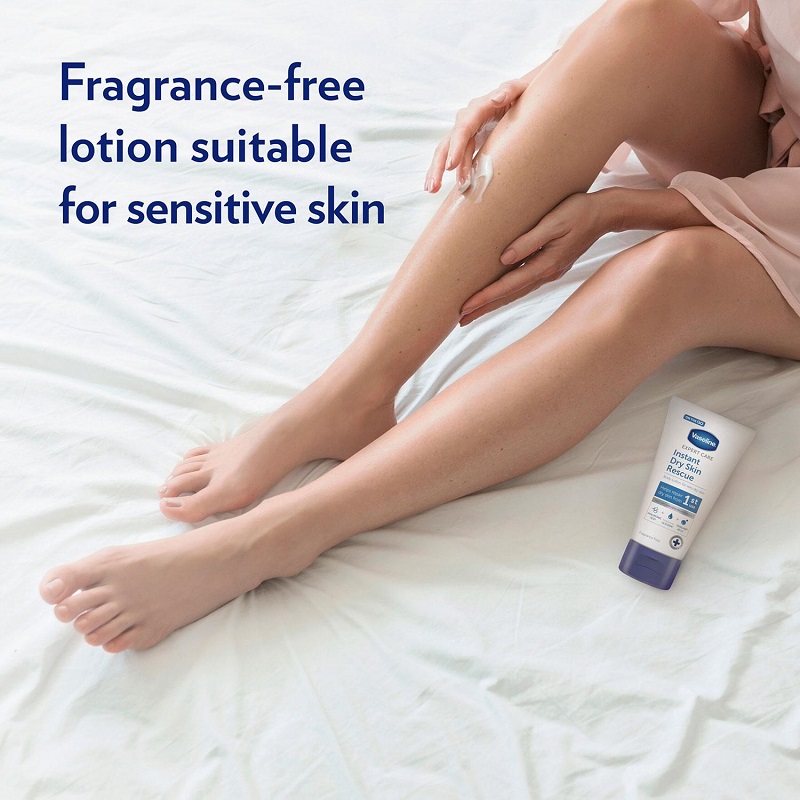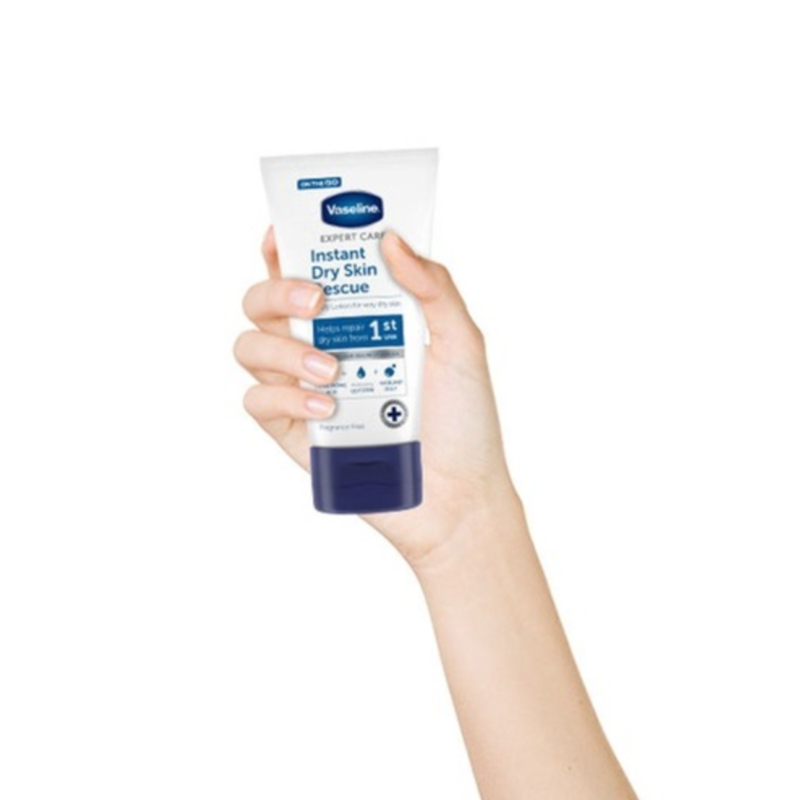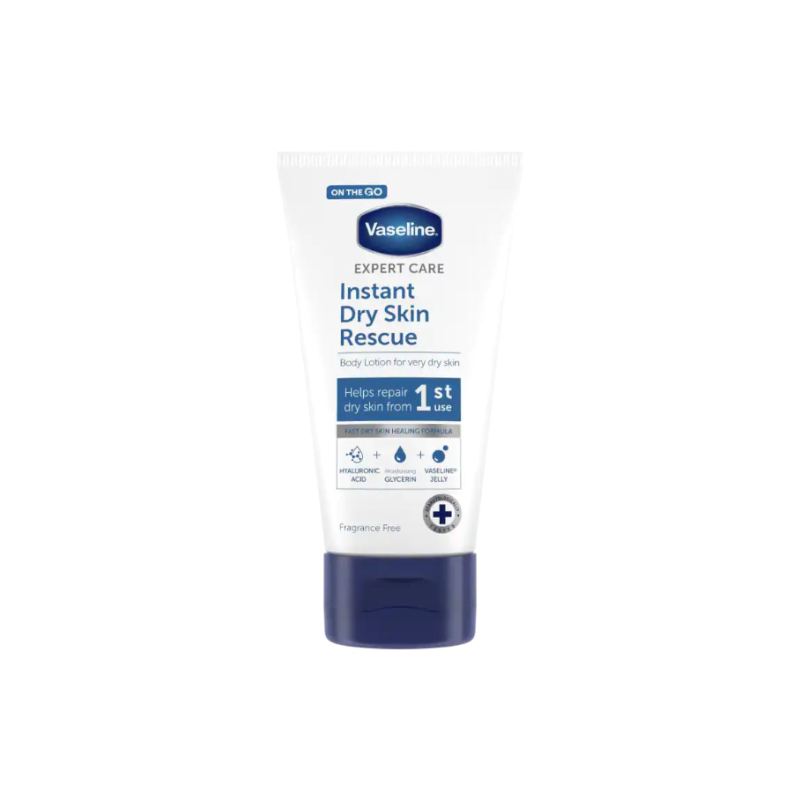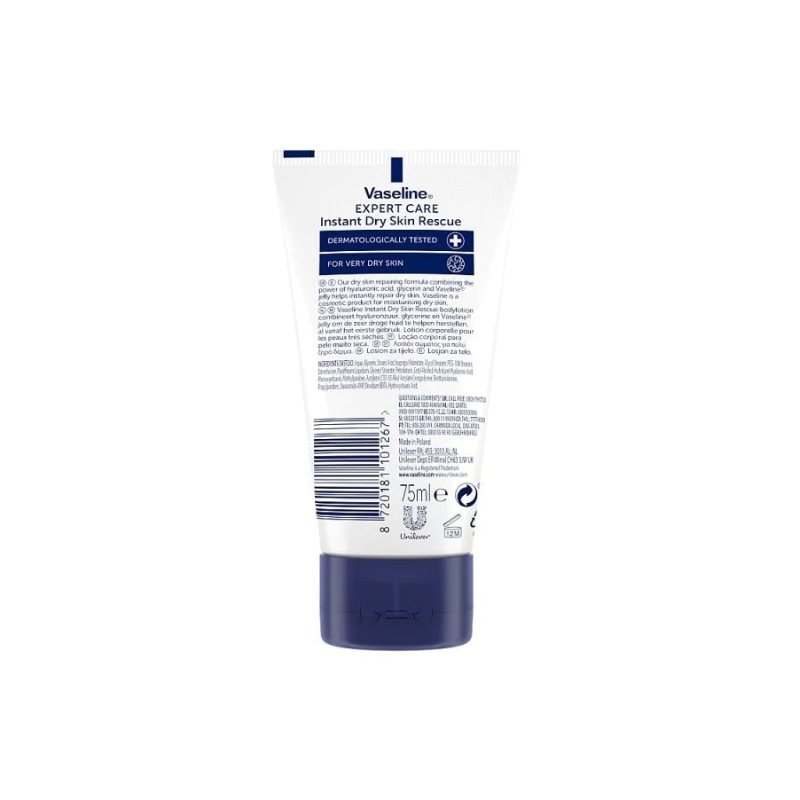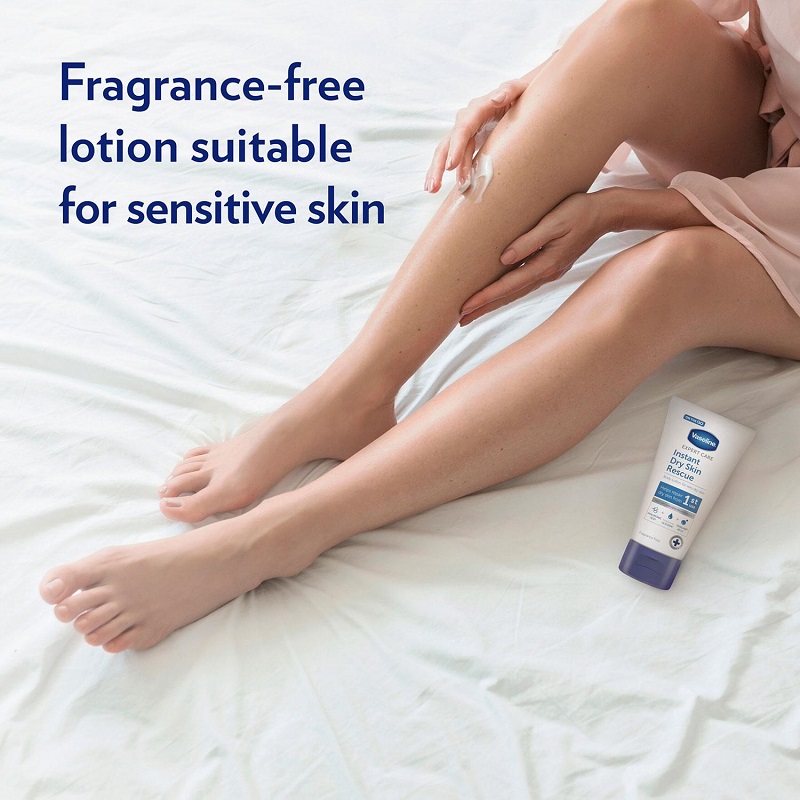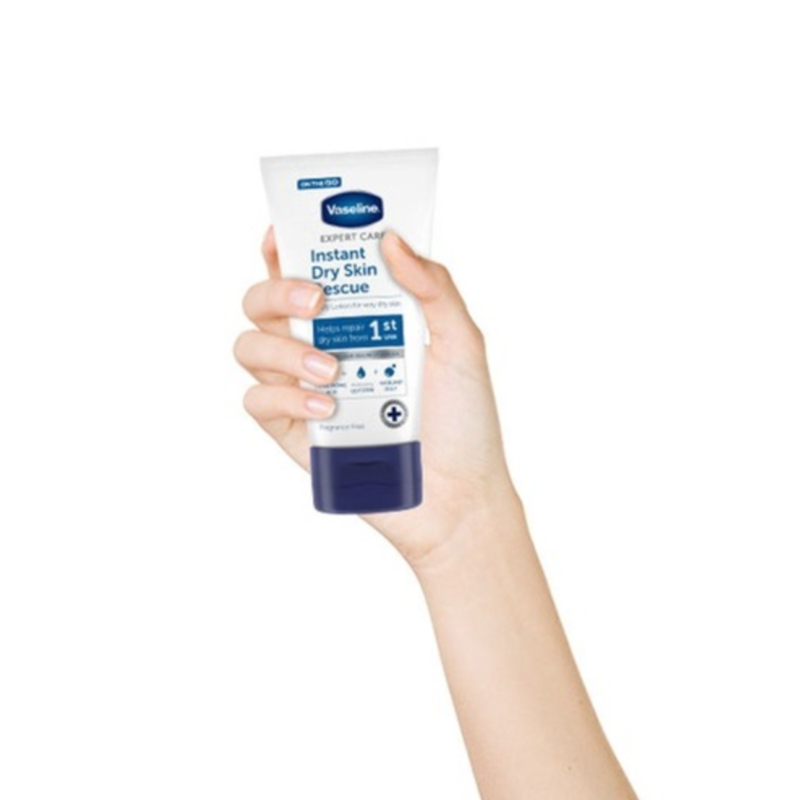 Vaseline Expert Care Instant Dry Skin Rescue Body Lotion For Very Dry Skin 75ml
Vaseline Instant Dry Skin Rescue is a powerful moisturiser for extremely dry skin.
Formulated with unique ingredients including Hyaluronic Acid, Glycerin, and Vaseline Jelly.
This lotion helps retain moisture and strengthens the skin's barrier.
This body moisturiser helps repair dry skin from the very 1st use, in just 2 hours.
The fast-absorbing dry skin healing formula makes it suitable for daily use.
Vaseline unscented lotion is appropriate for dry, sensitive, and irritated skin.
Made in Poland.