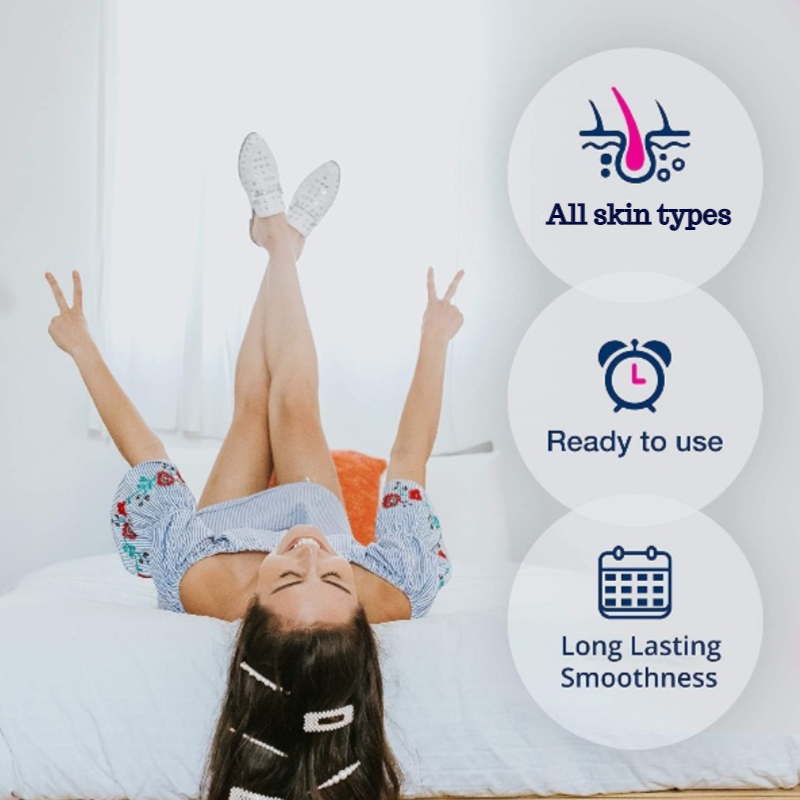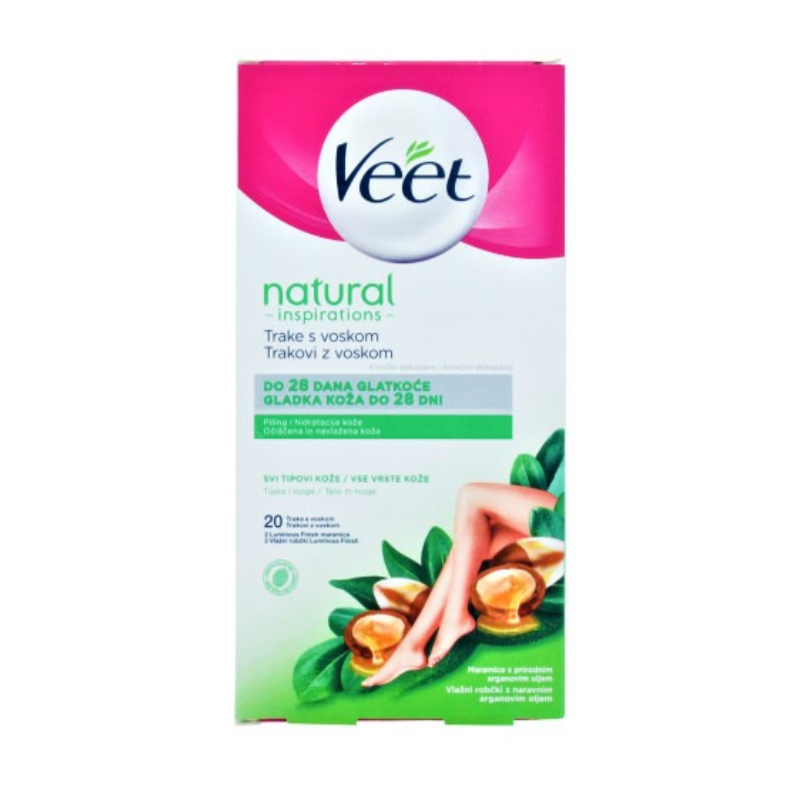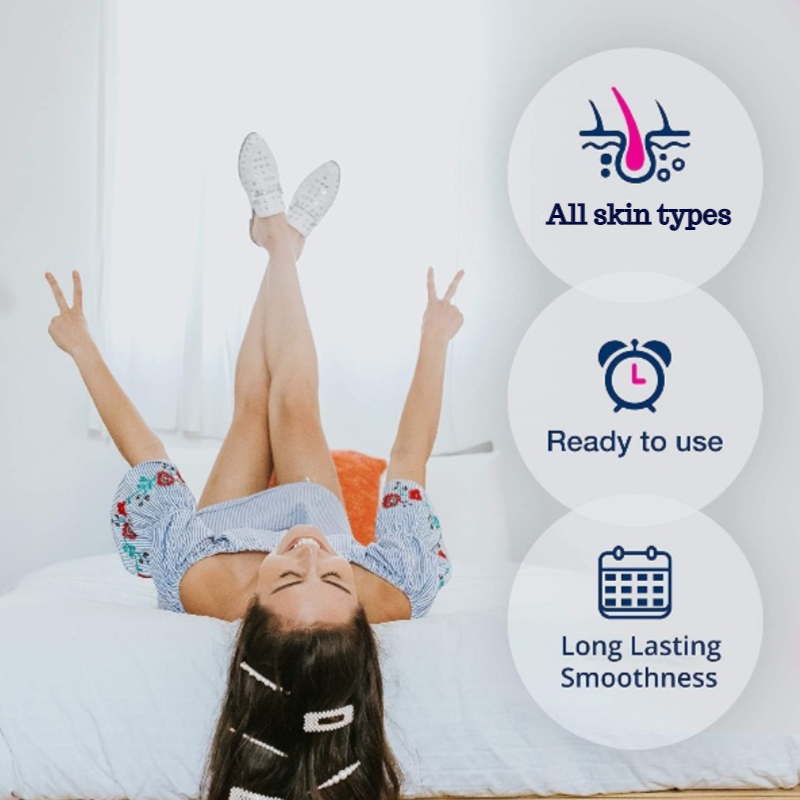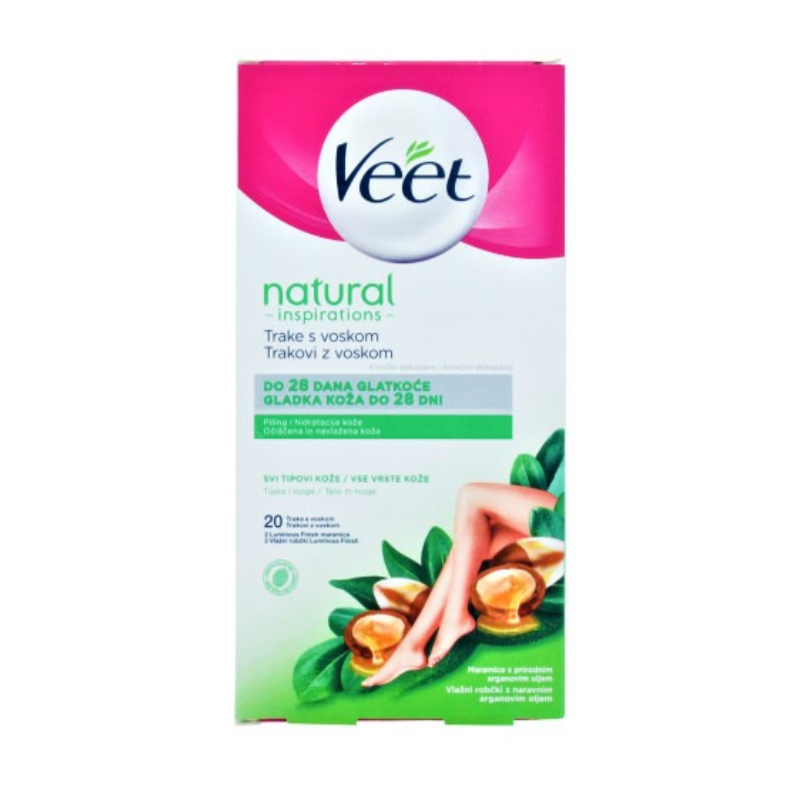 Veet Natural Inspirations Wax Strips For All Skin Types With Argan Oil - 20 Wax Strips
Expire Date: 30 November 2023.
Enjoy up to 28 days of smoothness with Veet Natural Inspirations wax Strips.
90% of the ingredients in the wax strips are from a natural origin.
Derived from the natural argan oil, known for its soothing properties.
Specially designed for legs and body.
Dermatologically tested & easy grip tabs, incaredibly easy to use.
Imported from UK.