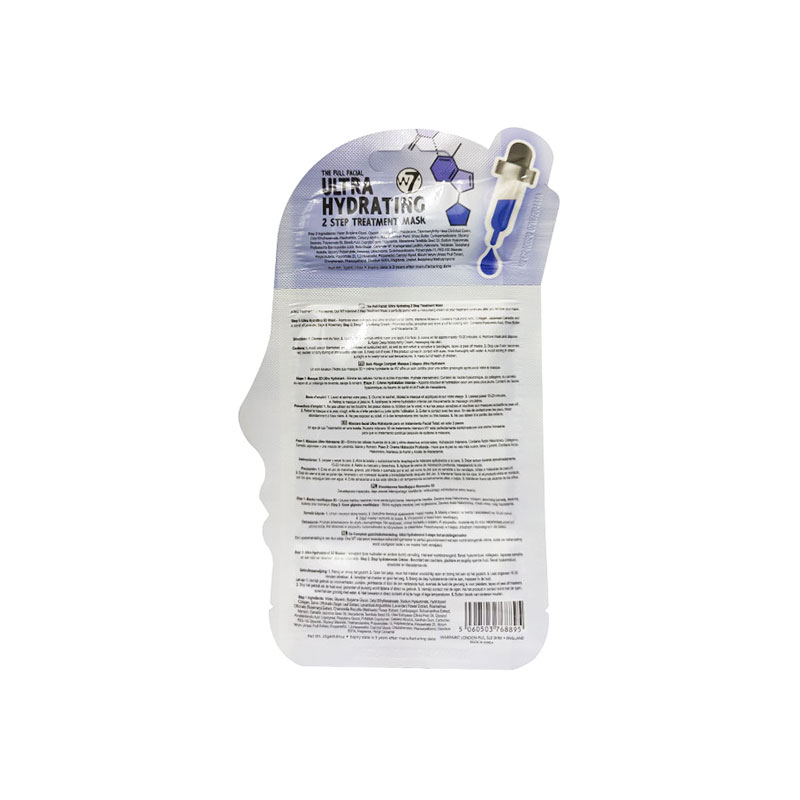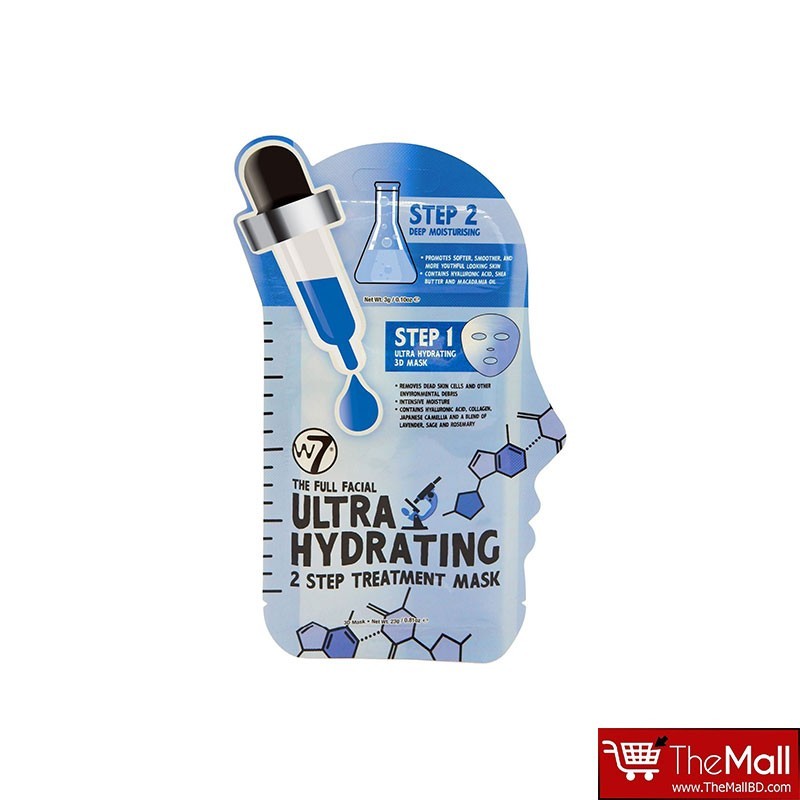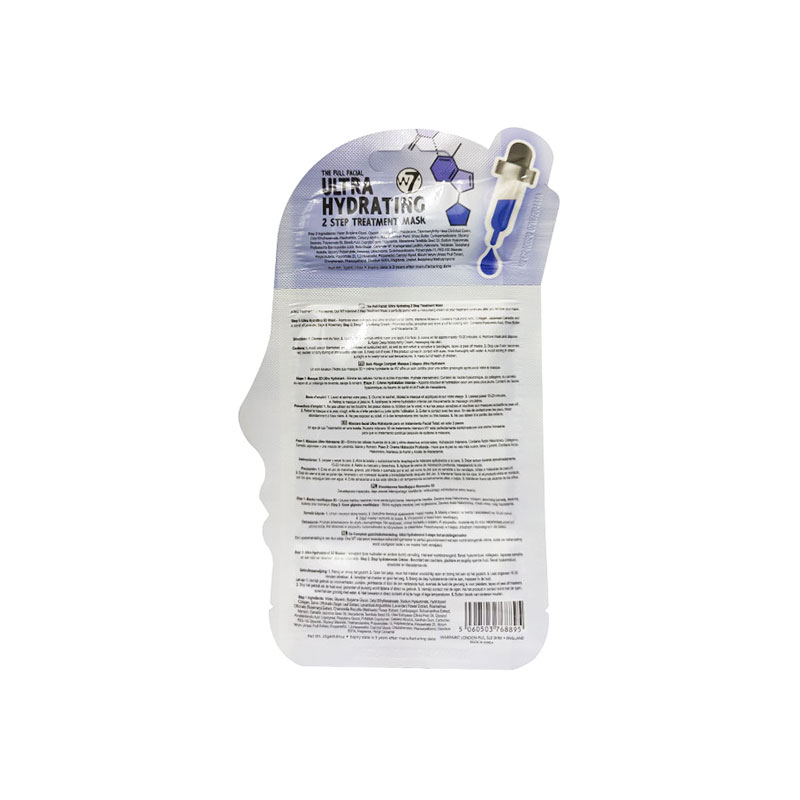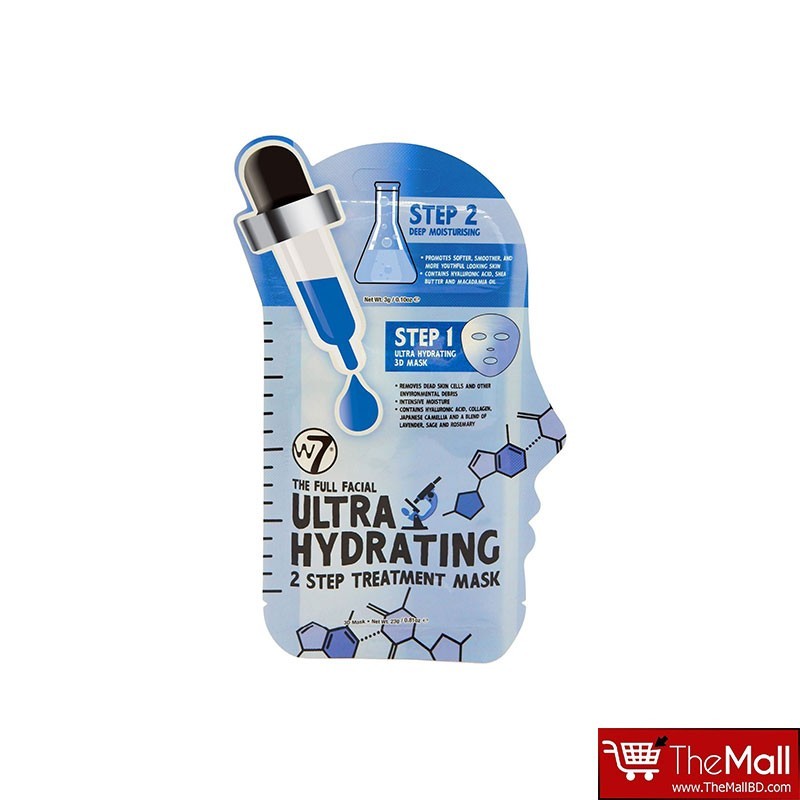 W7 The Full Facial Ultra Hydrating 2 Step Treatment Mask 23g
Removes dead skin cells and other environmental debris.
Intensive Moisture.
Contains Hyaluronic Acid, Collagen, Japanese Camellia and a blend of Lavender, Sage & Rosemary.
Promotes softer, smoother and more youthful looking skin.
Contains Hyaluronic Acid, Shea Butter and Macadamia Oil.
Made in Korea.