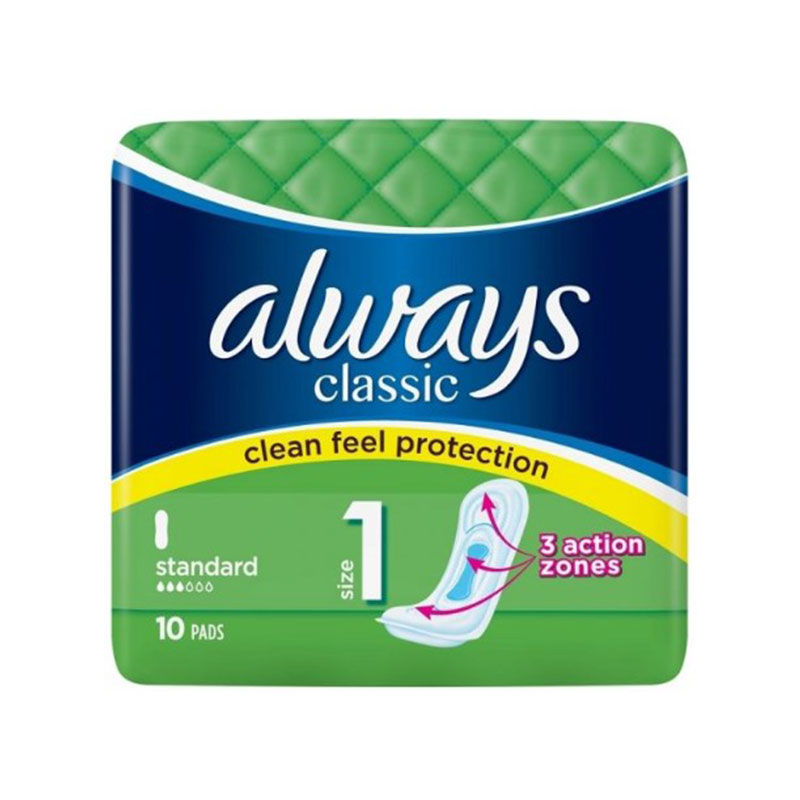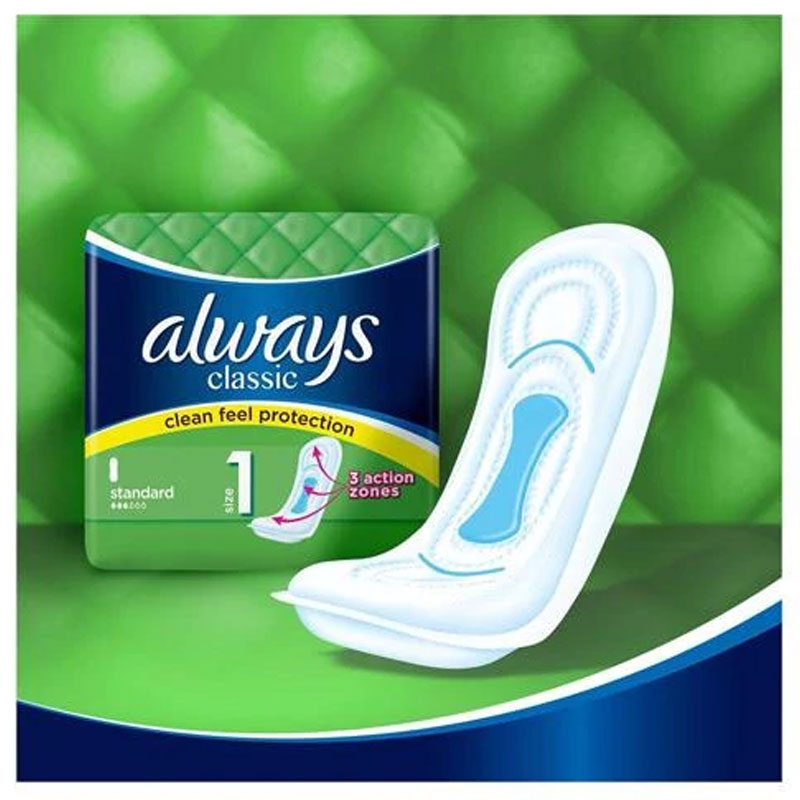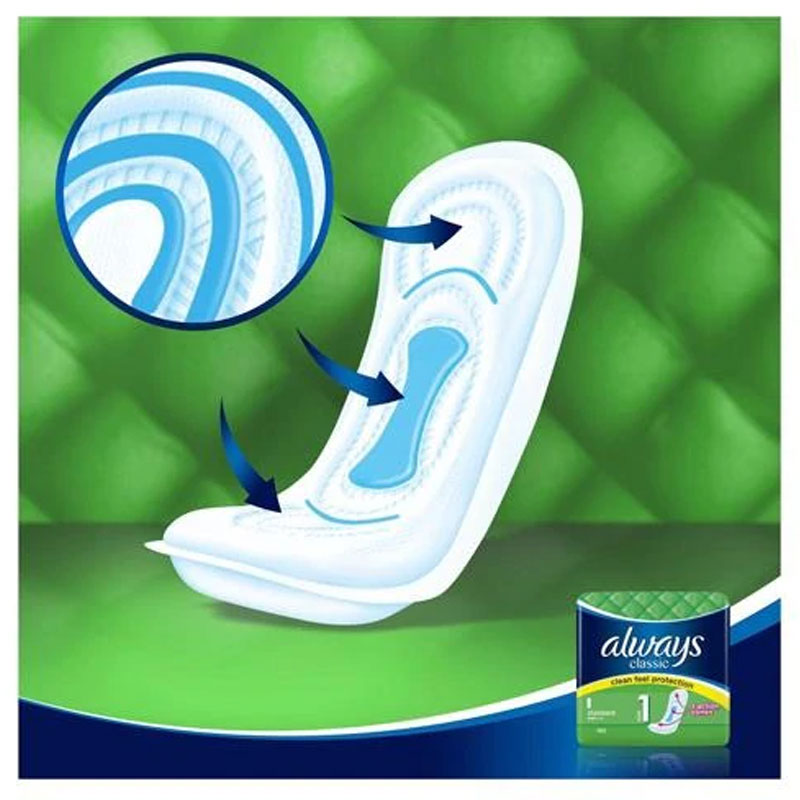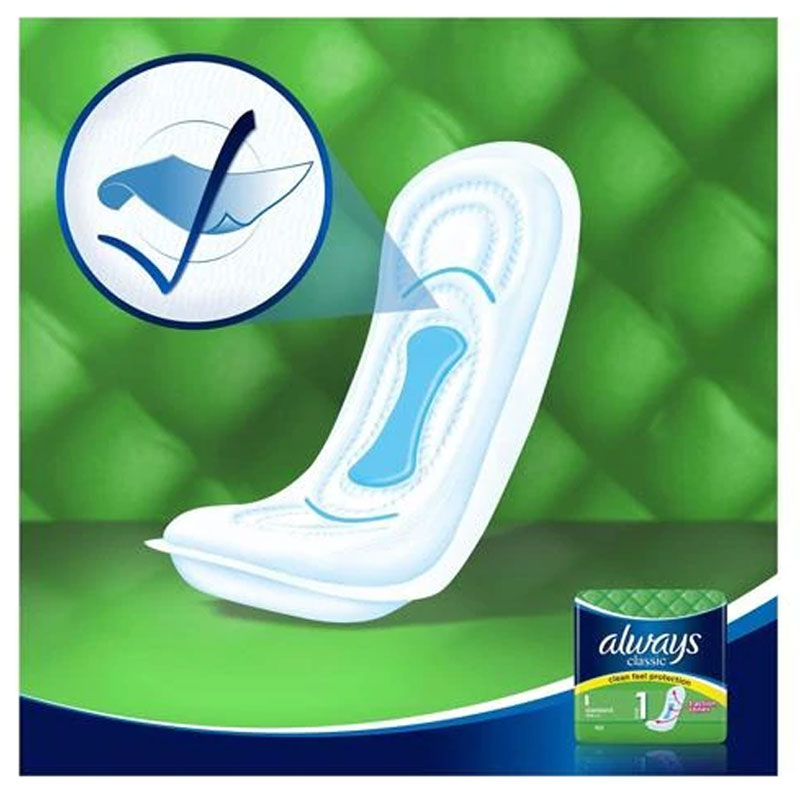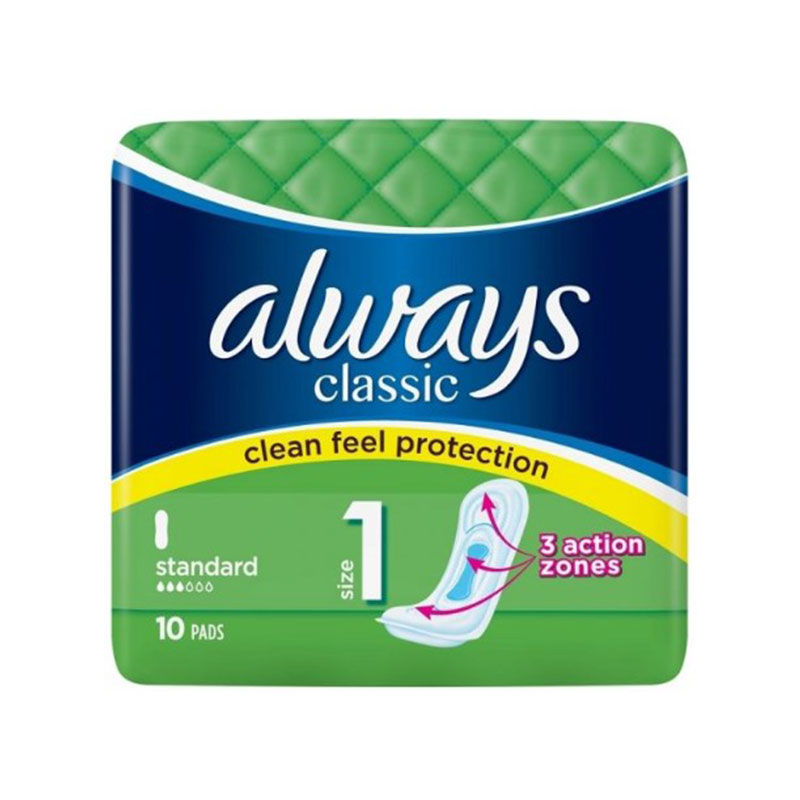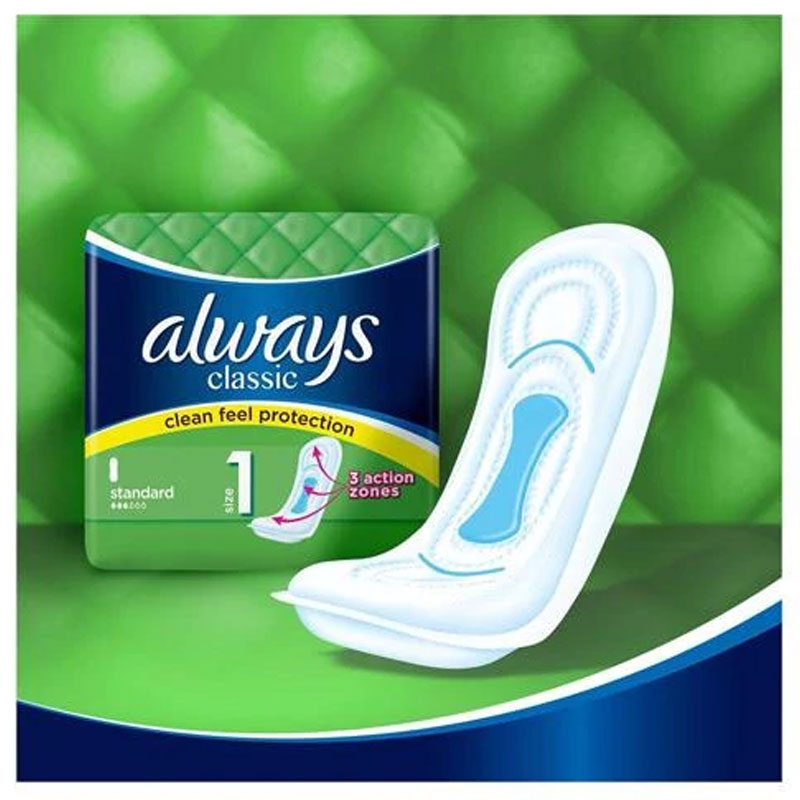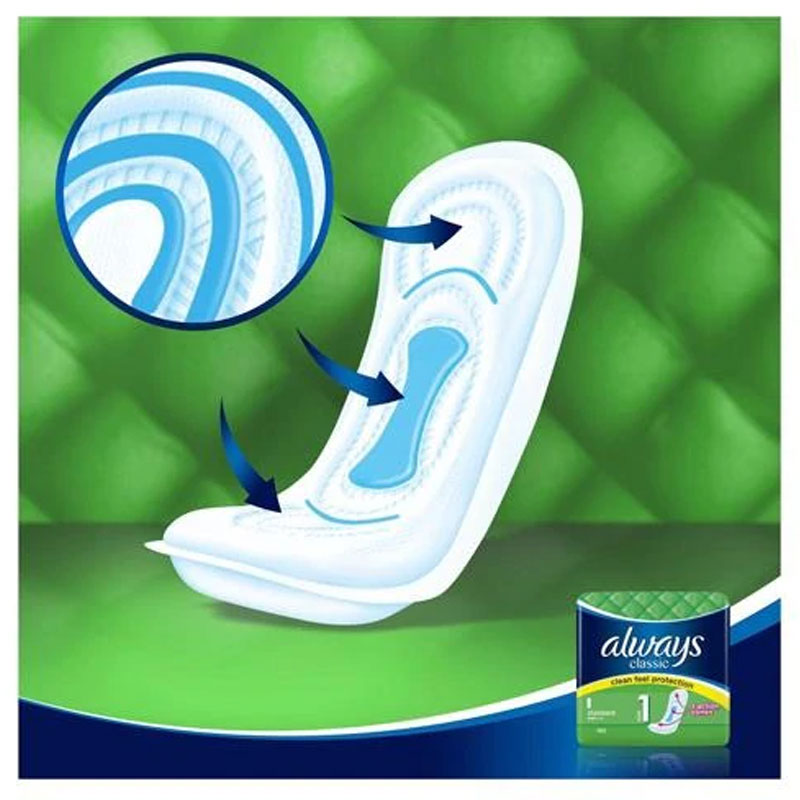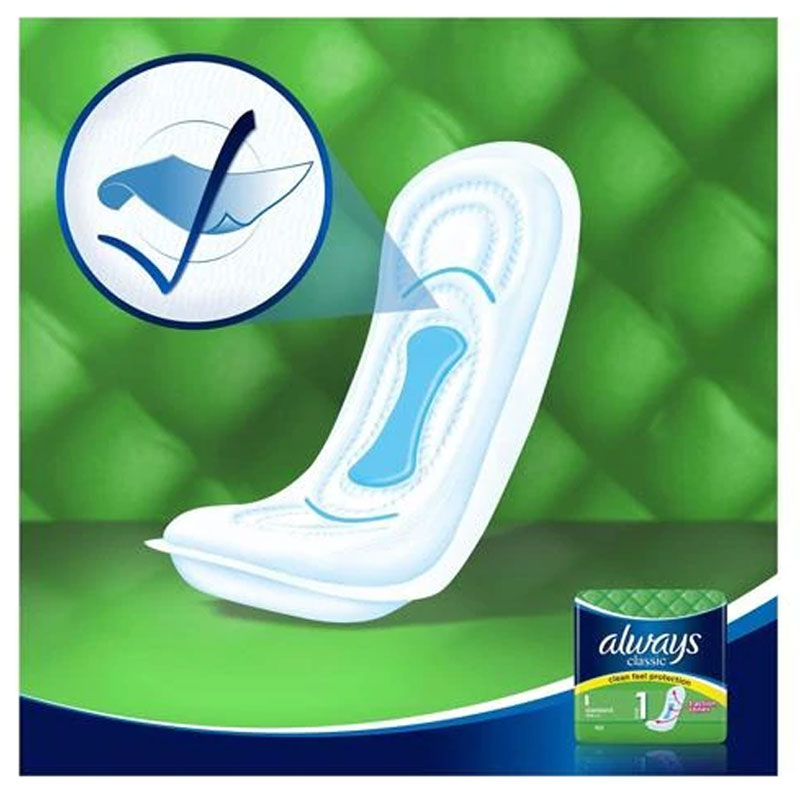 Always Classic Clean Feel Protection Standard Size 1 Pads -10 Pads
Always Classic Standard Sanitary Pads are thicker than Ultra-Absorbent Pads.
Cotton Like feel to be super soft on your skin.
Provide a fresh scent.
Wide In the middle And even wider at the front.
Guarantees protection where you need it most.
Stay clean, dry and fresh during the day with Always classic Sanitary Pads.
Dermatologically Tested.
Imported form UK.