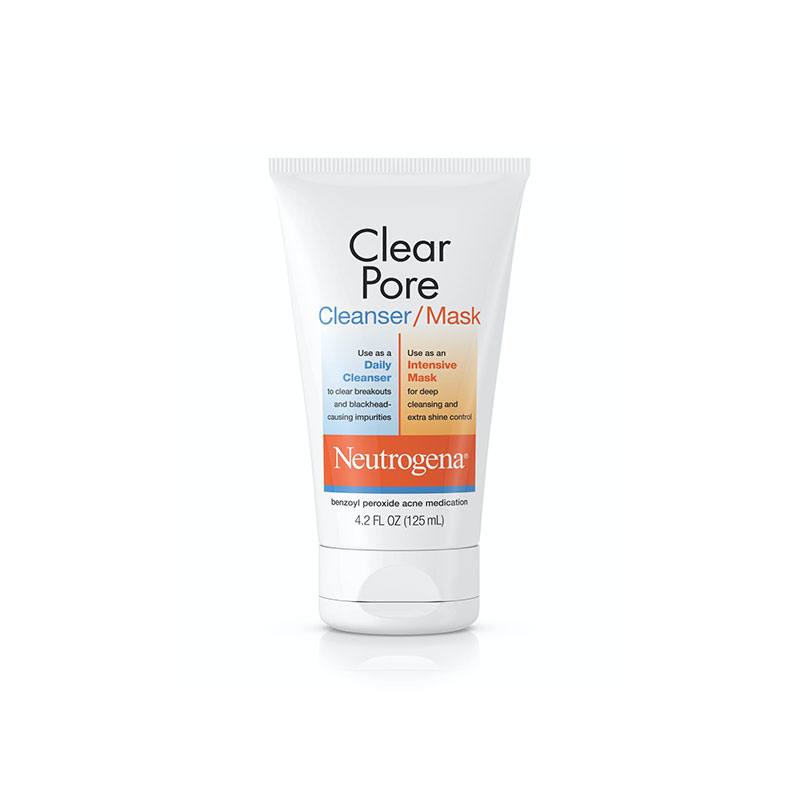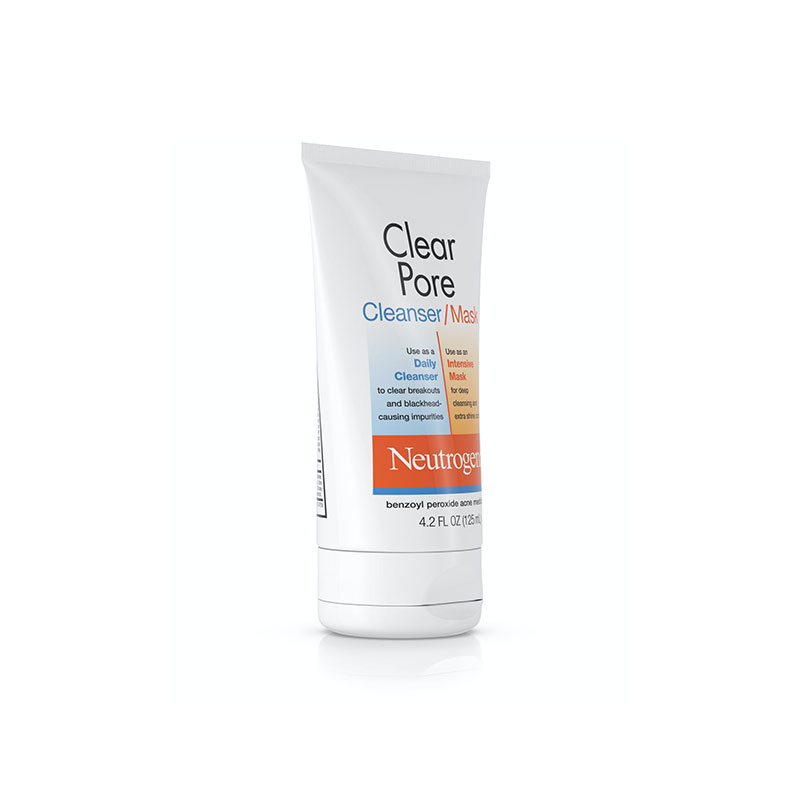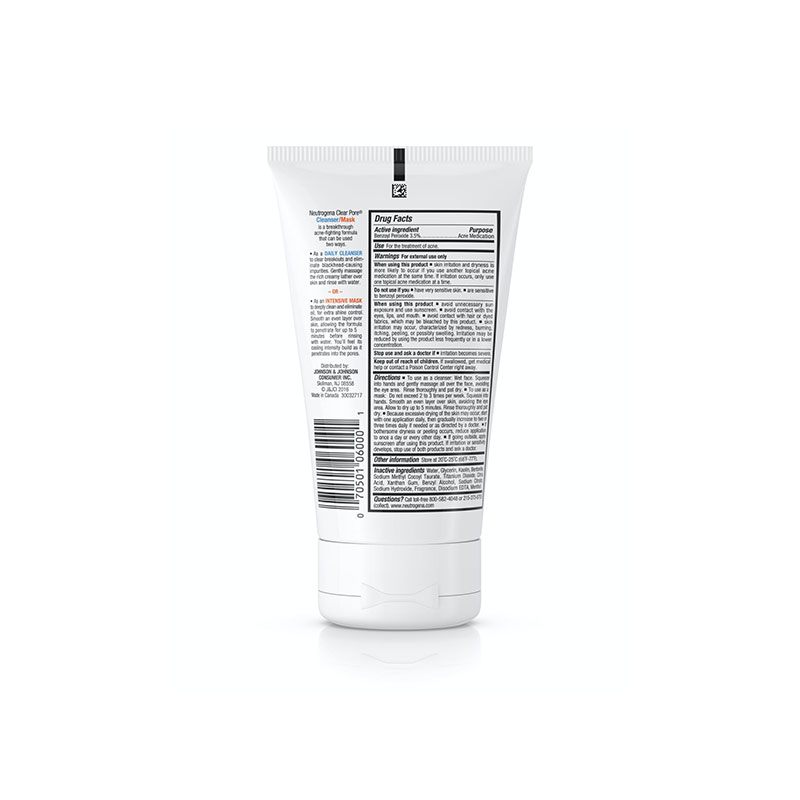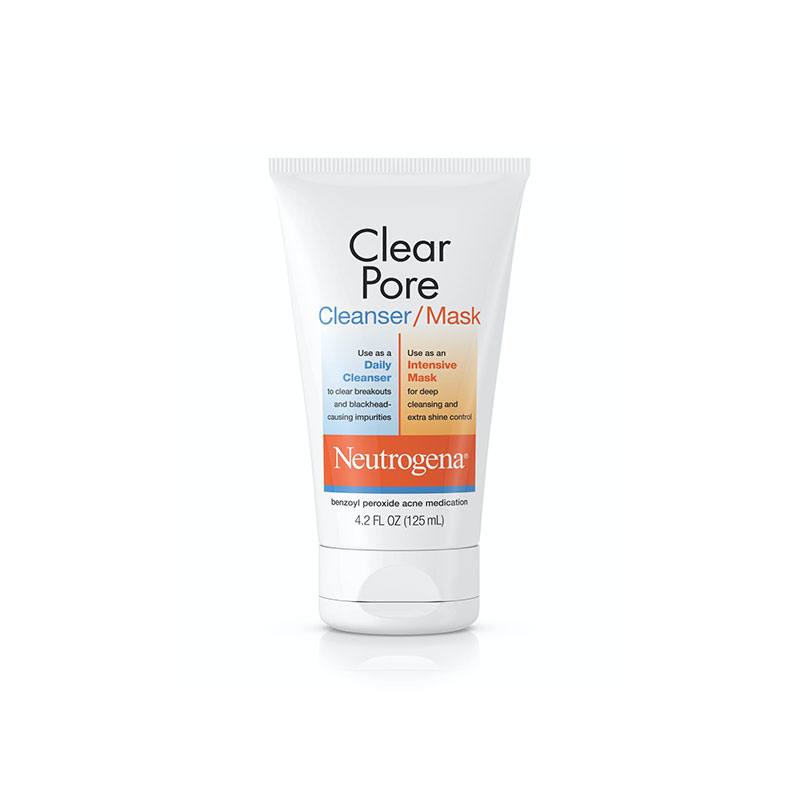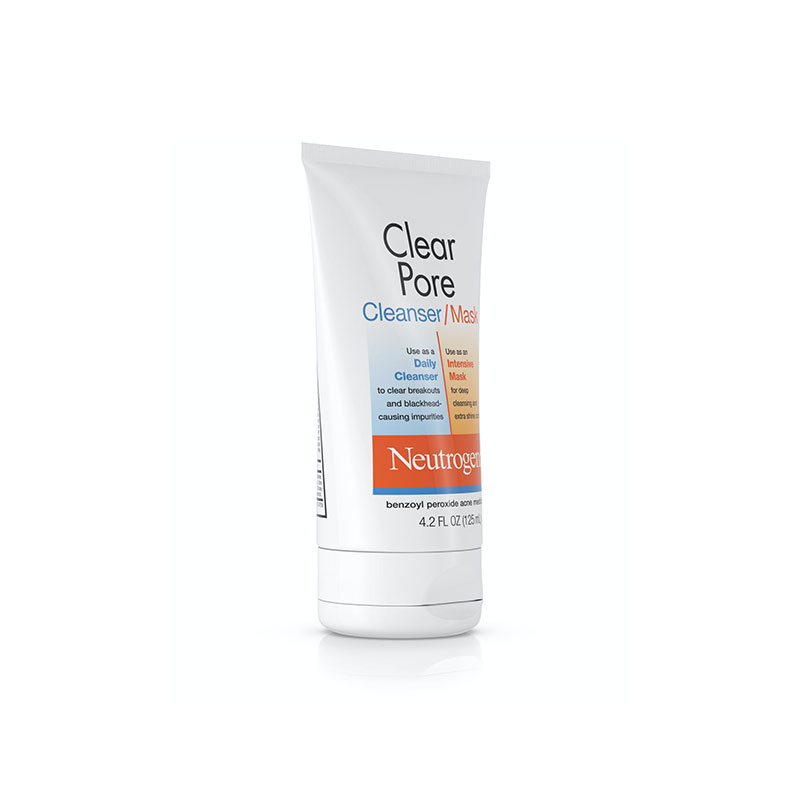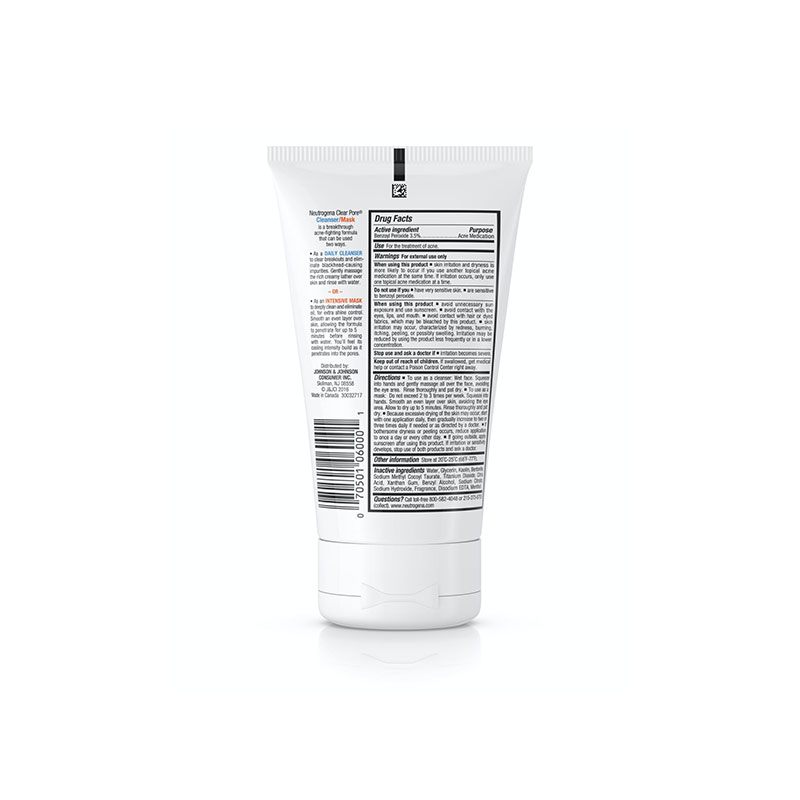 Neutrogena Clear Pore Cleanser / Mask 125ml
Dermatologist-tested formula features the acne-fighting power of Benzoyl Peroxide, which kills bacteria and treats existing breakouts.
This breakthrough acne-fighting formula can be used two ways—as a daily face cleanser or a face mask.
Whether you use it as a daily facial cleanser to kill bacteria or as an intensive mask for deep cleansing and extra shine control.
You'll feel the cooling intensity build as it penetrates into the pores.
It rinses clean so your skin is left feeling smooth.
Cleanses away dirt, oil, grime, impurities, and bacteria.
3.5% Benzoyl Peroxide.
Made in Canada.