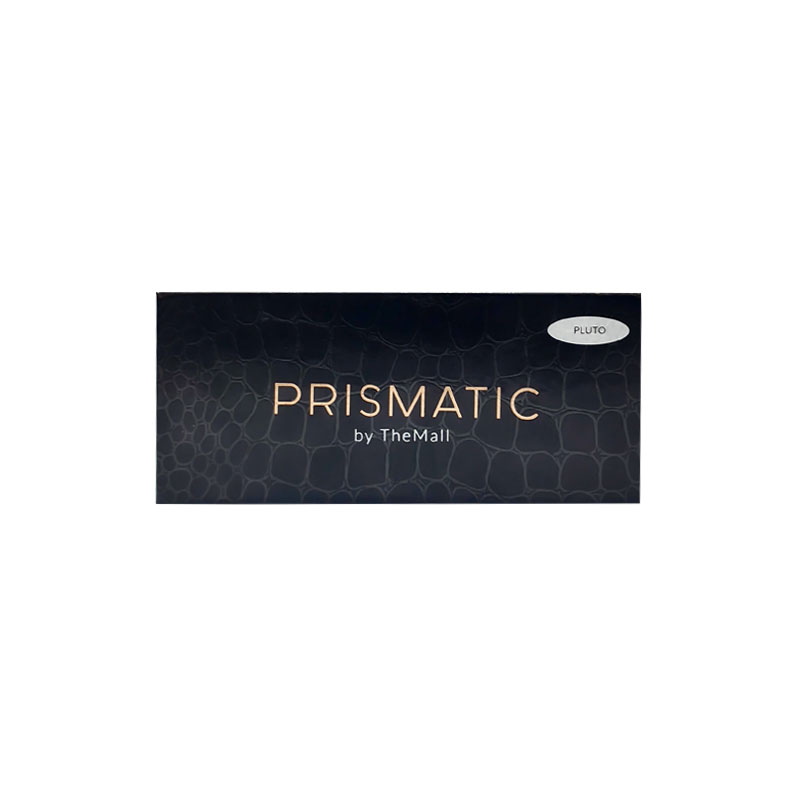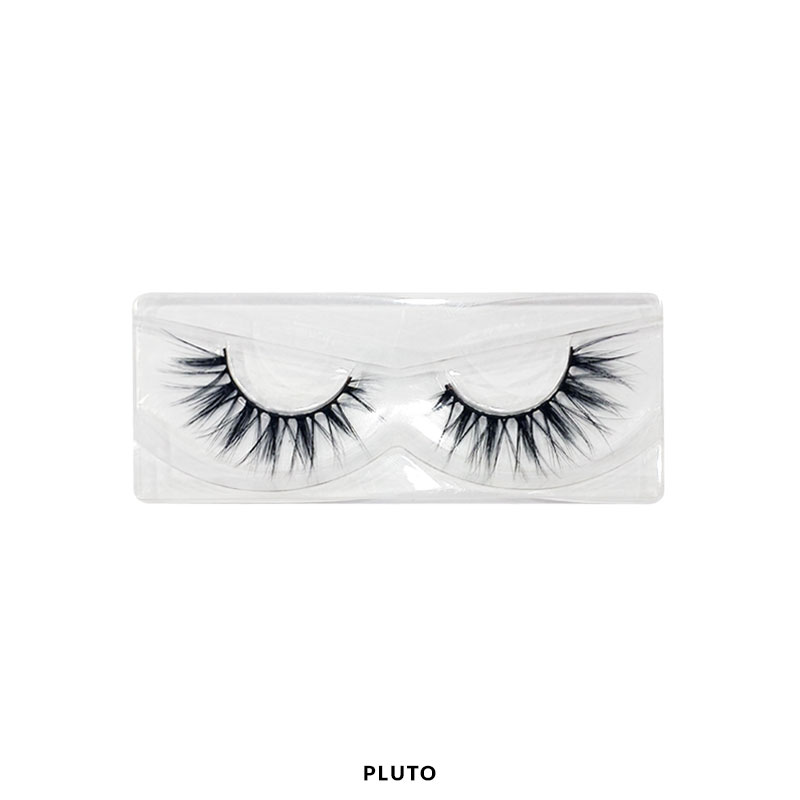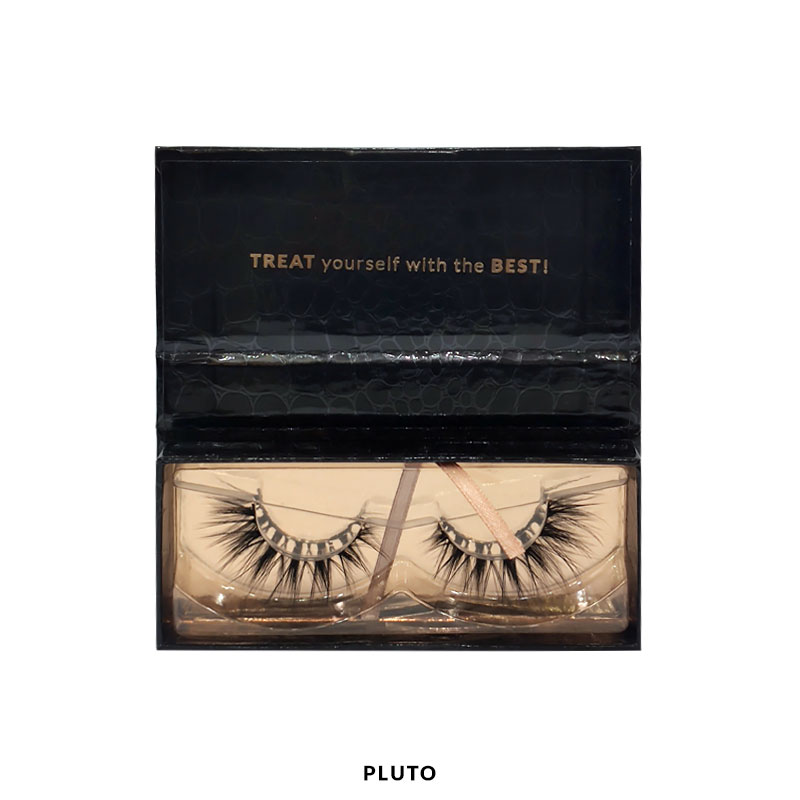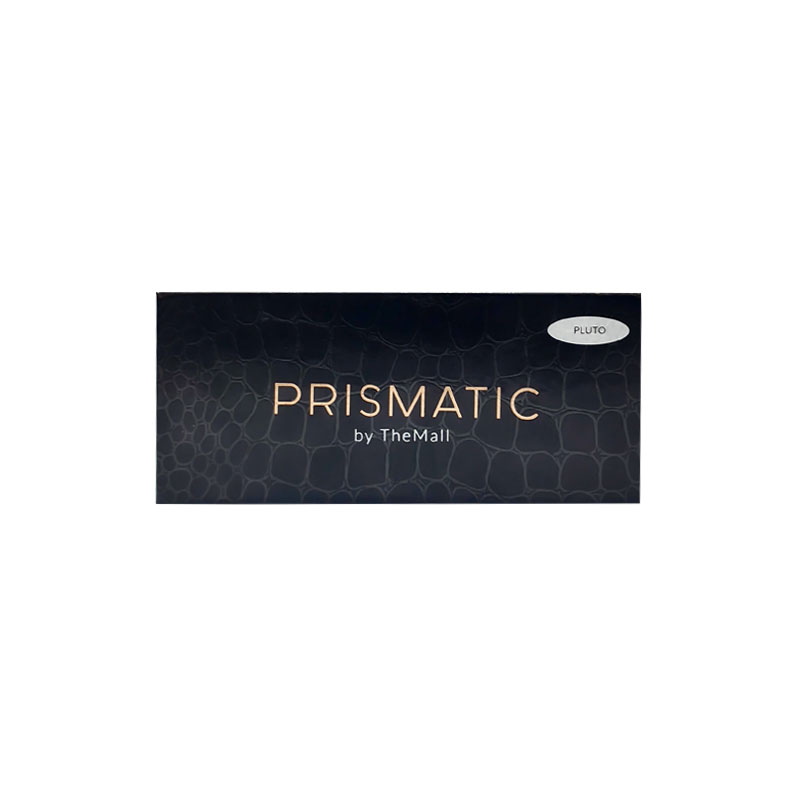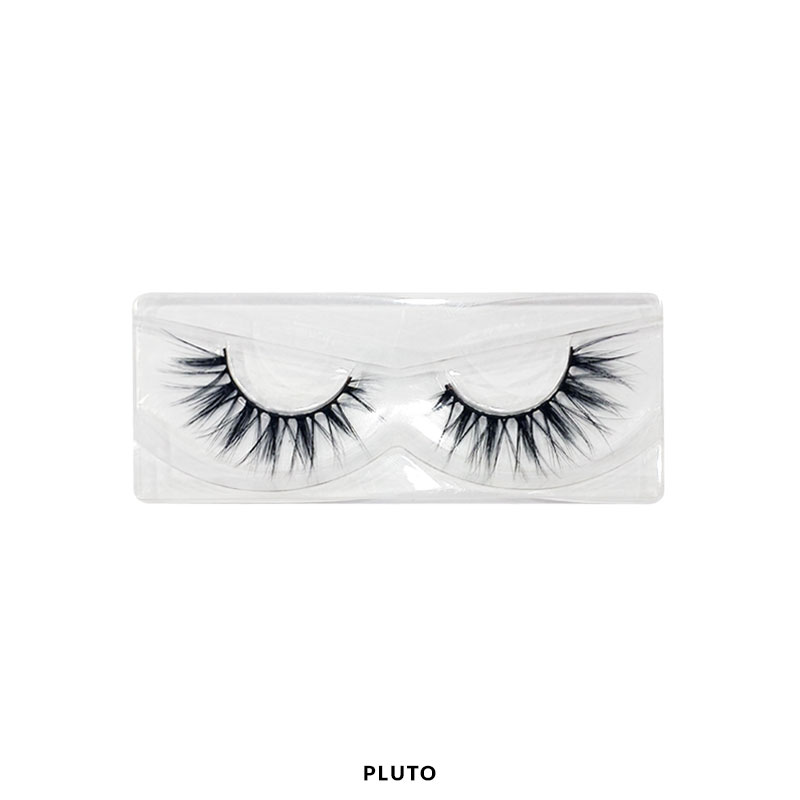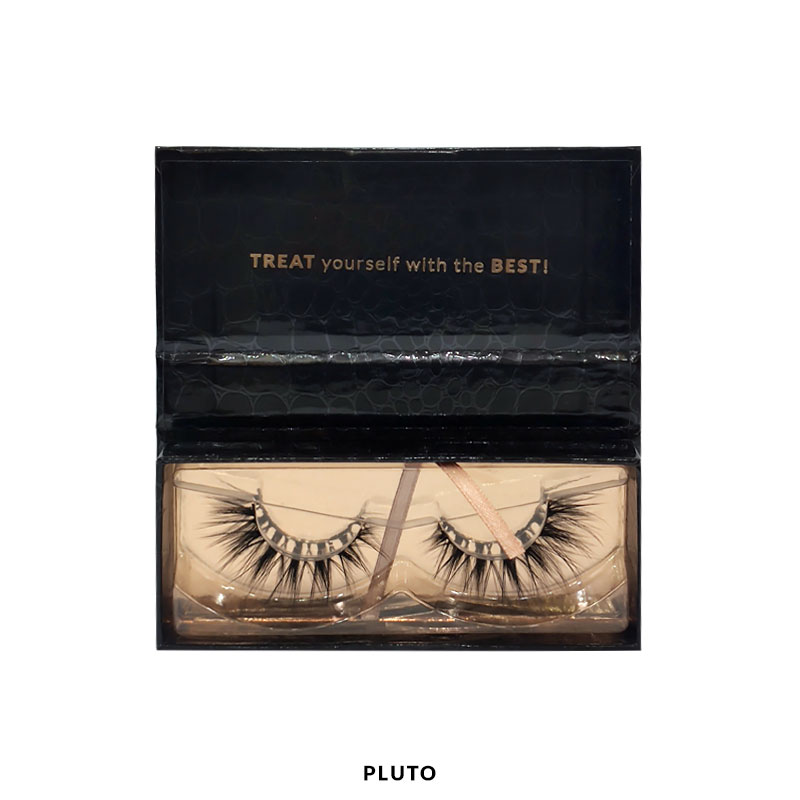 Prismatic False Eyelash - Pluto
Full volume, medium length.
Flared lash style: shorter at the inner corner and longer at the outer corner.
Comfortable & lightweight lash band. Wispy style with crisscross, feathering and curl.
This entrancing party-ready lash line dares to go for bold.
Perfect for those unafraid to turn heads, these deluxe lashes create maximum impact.
Safe and easy to use.
Keep out of reach of children!
Made in P.R.C.
Designed in The U.K.