Loyalty Card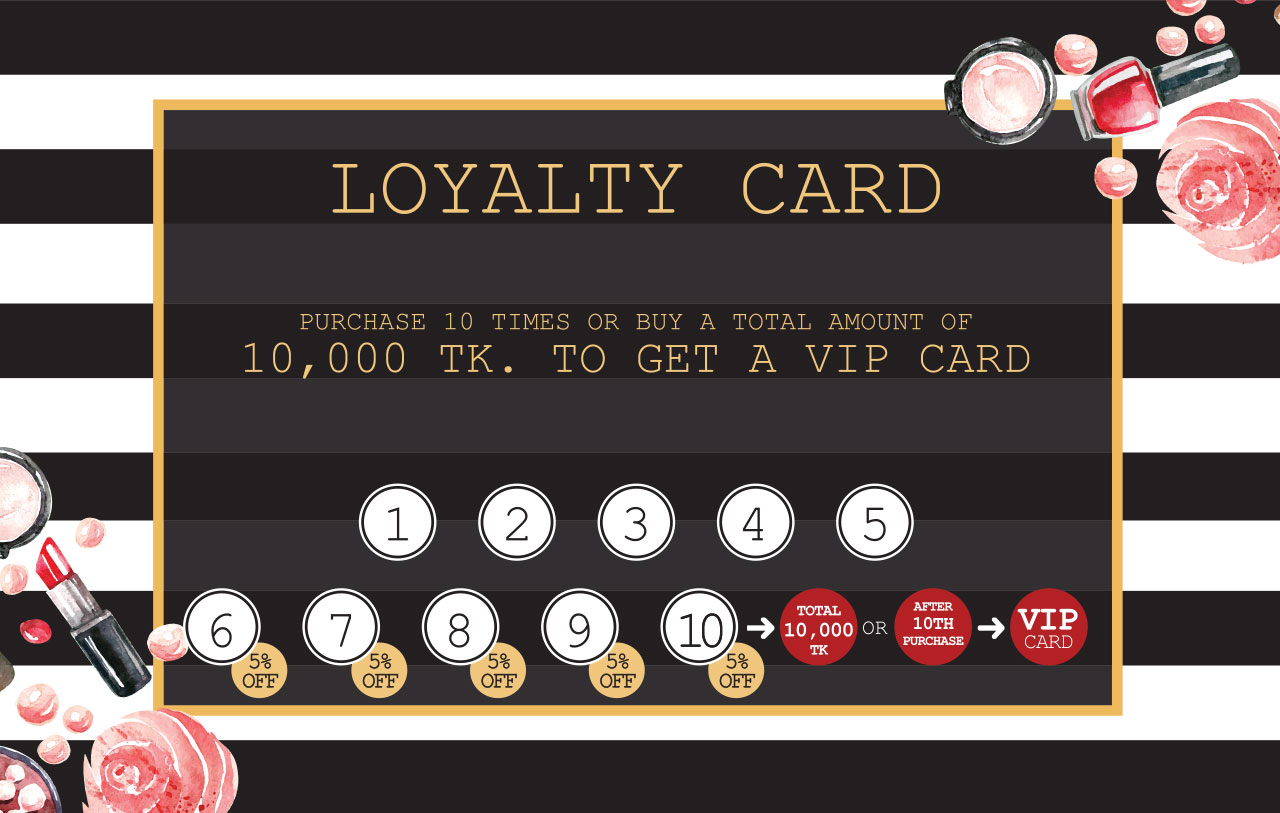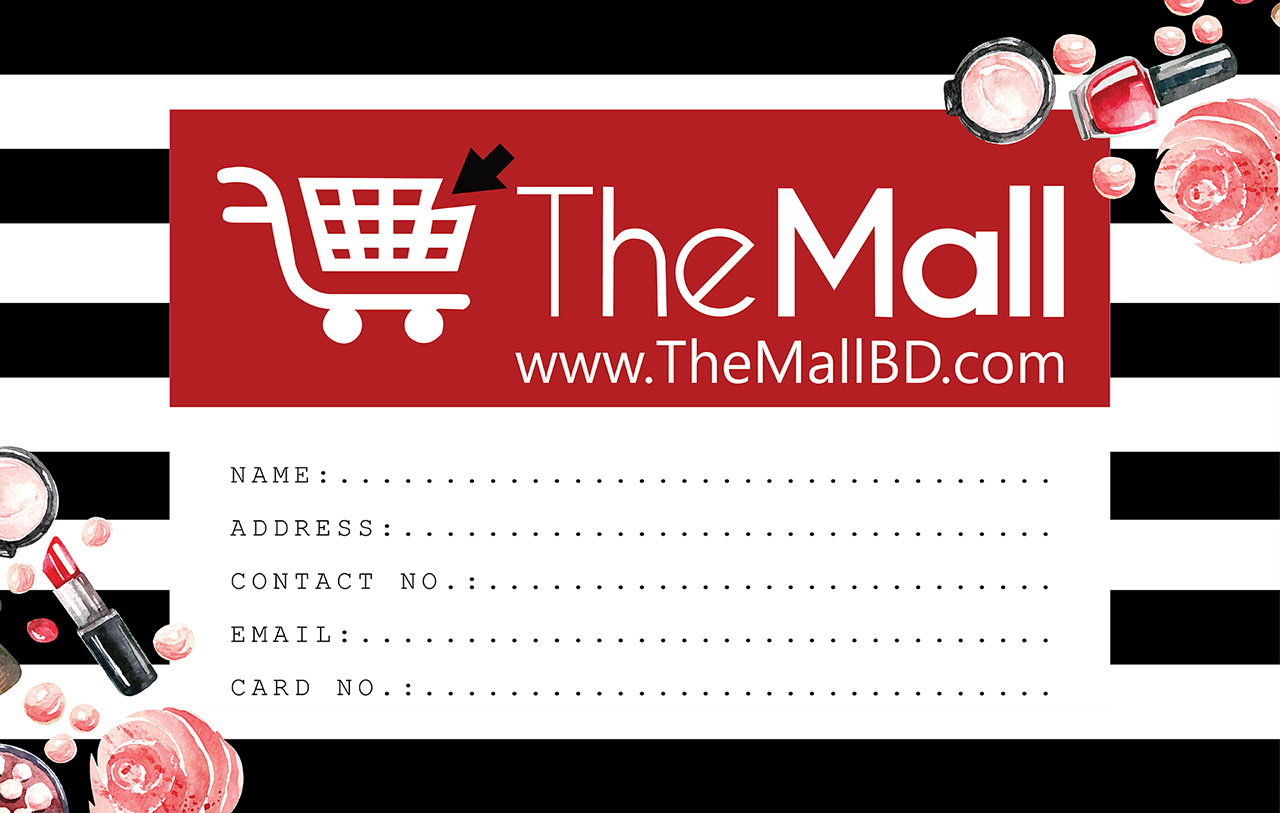 What Is A Loyalty Card? How To Get It?
Rules For The Mall's Loyalty Card
Any Customer of The Mall can claim a Loyalty Card and it will be Valid after Opening an account at www.TheMallBD.com upon their 1st purchase from TheMall.

The account must contain the name, present address, contact number and email address of the customer which must be used with every purchase.

Starting from the 1st purchase, the customer will receive 1 sticker on the Loyalty Card with every purchase done.

Only stickers of TheMall will be valid and counted.

It is the duty of the customer to let TheMall's customer service know about their purchase and ask for sticker.

It is duty of the customer to receive sticker from the Delivery person and stick it on the Loyalty Card.

All the stickers received must be on 1 Loyalty Card Only, stickers on more than 1 Loyalty card will not be valid and counted.

After 5th purchase is done, the customer will receive Flat 5% Discount on 6th, 7th, 8th, 9th & 10th purchases from TheMall.

After the 10th Purchase, the customer will receive a VIP Card from TheMall.

Or if the customer's purchase reaches 10,000 tk., he/she will be awarded with TheMall's exclusive VIP Card.

TheMall's VIP Card Holders would get Flat 10% Discount on EVERY Purchase from TheMall with many other Value Added Services.

TheMall has full authority to cease the Loyalty Card/VIP Card upon any Breach of the above Rules & Regulations.

TheMall holds every right to amend or delete any of the Rules & Regulations any time.

None of the Discounts of Either Loyalty or VIP Card will be applicable on products already on Sale/Discount/Package/Bundle.