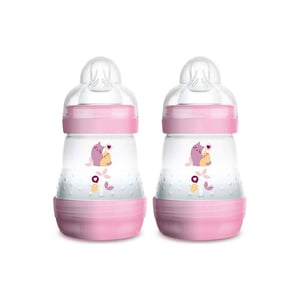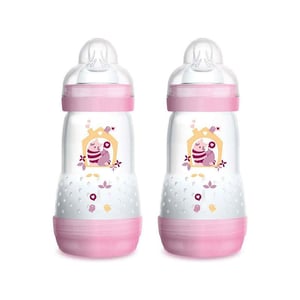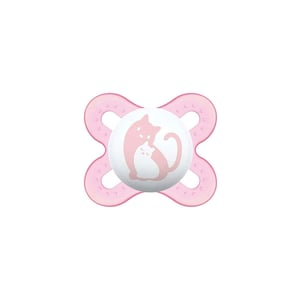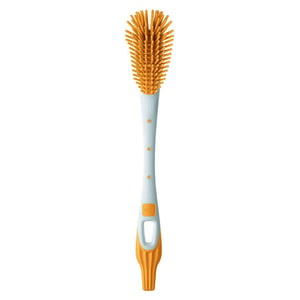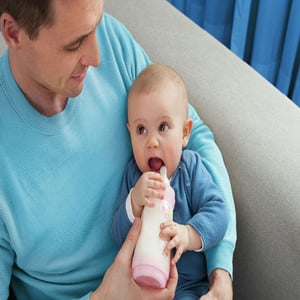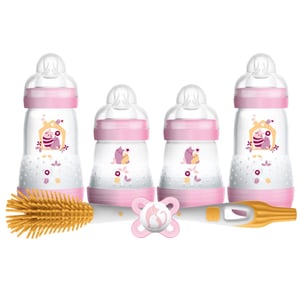 MAM Easy Start Anti-Colic Bottles Newborn Feeding Set 0m+ (4754)

Pack Contents:
2x Pink Easy Start 160ml Anti Colic Bottles with Size 1 Slow Flow Teats.
2x Pink Easy Start 260ml Anti Colic Bottles with Size 2 Medium Flow Teats.
1x Pink Start 0+2 month Soother.
Orange Baby Bottle & Teat Brush.
Made in Austria.
MAM Easy Start Anti Colic Bottle:
94% of babies accept the MAM SkinSoftTM Teat (Market Research 2009-2017, tested with 1,508 babies).
Unique Self Sterilising function - ideal for on the go!
80% less colic and regurgitation thanks to the vented bottle base - for relaxed feeding.
All MAM bottles are made from materials free of BPA and BPS.
MAM Start Soothers
MAM Start 0-2 Months Soother is extra small and light-weight, making it perfect for new-born babies.
The MAM Skin Soft teat is symmetrical shaped and always fits perfectly in tiny mouths and feels completely familiar and easily accepted by babies with a proud 94% acceptance rate.
The shield design allows maximum airflow to reduce skin irritation and is curved for maximum comfort.
MAM Soothers come in three sizes ideal for healthy jaw and teeth development.
&copy 2023 THE MALL ALL RIGHTS RESERVED