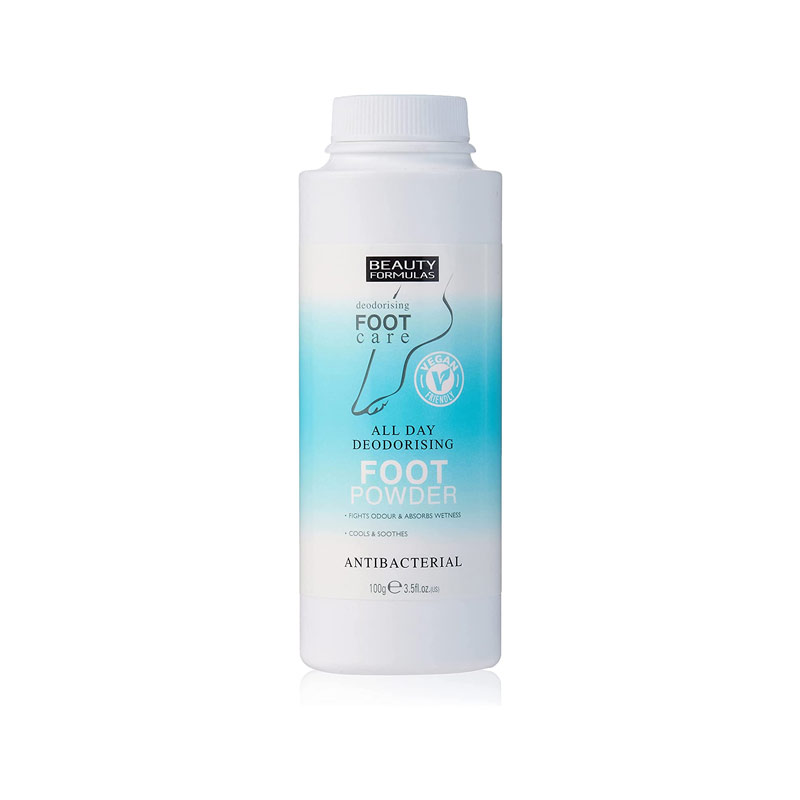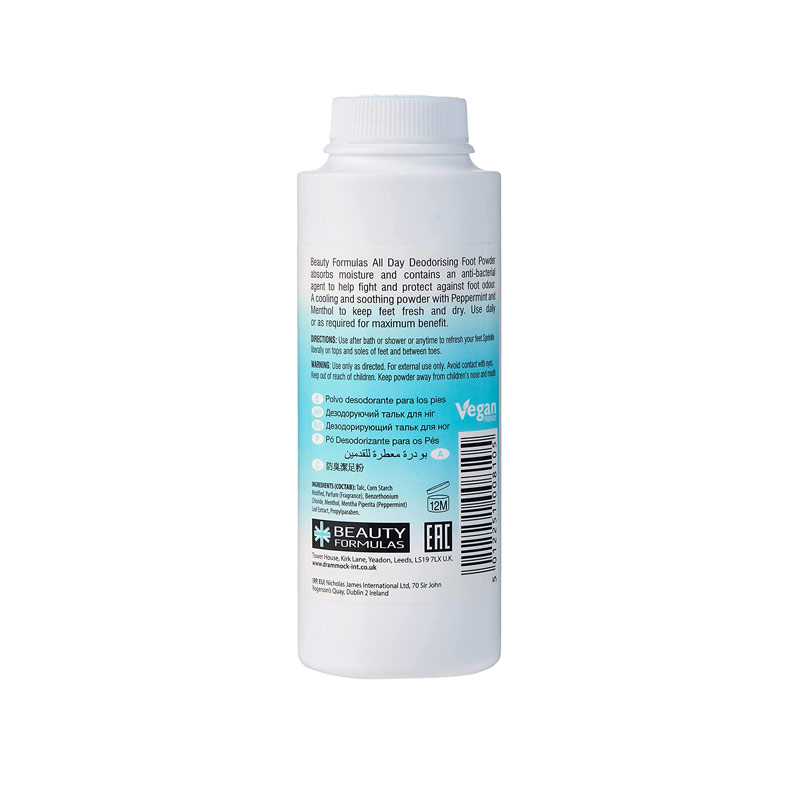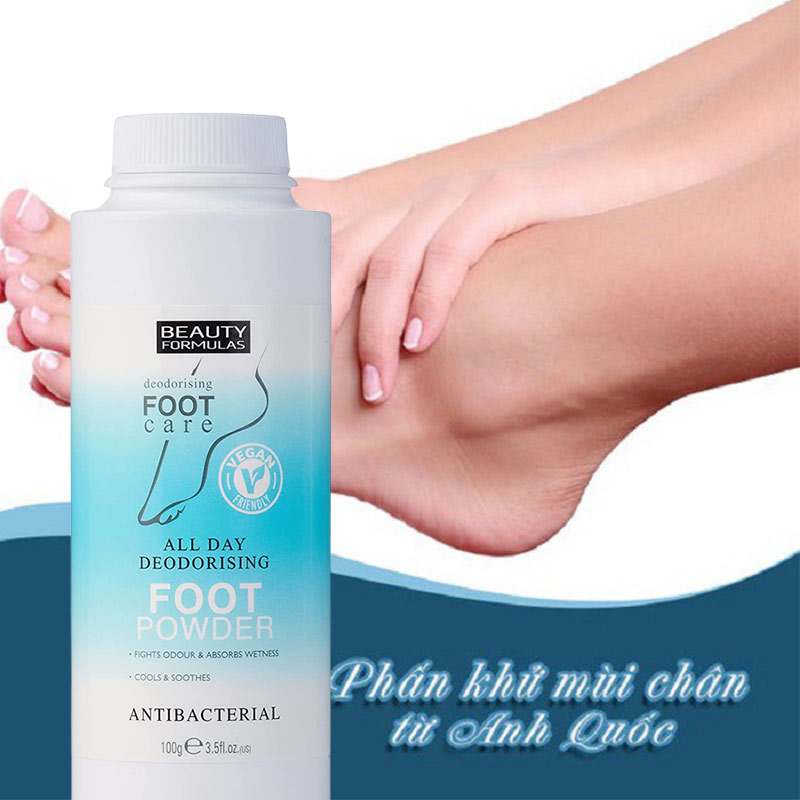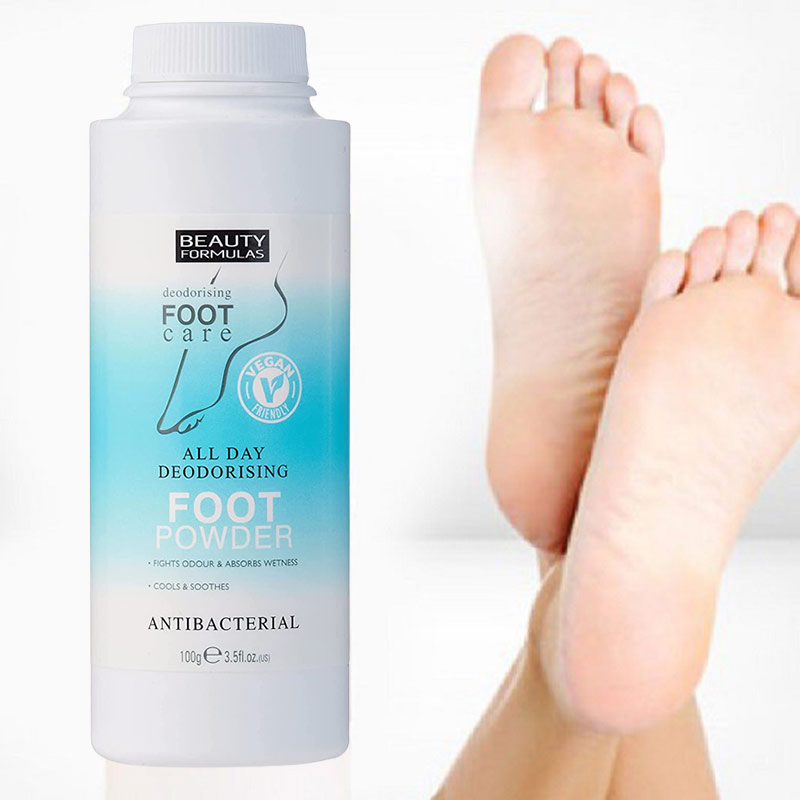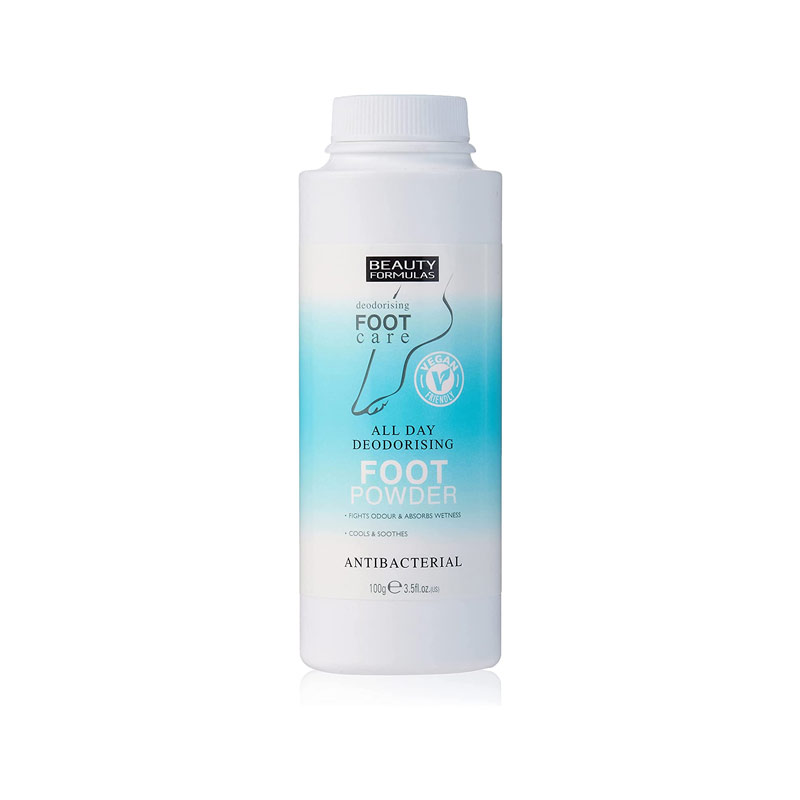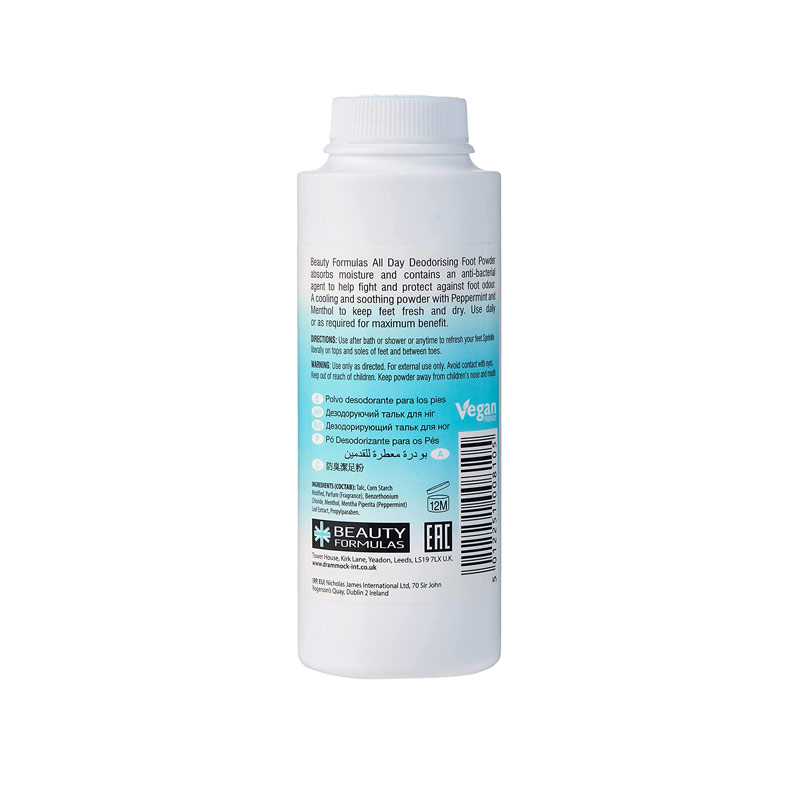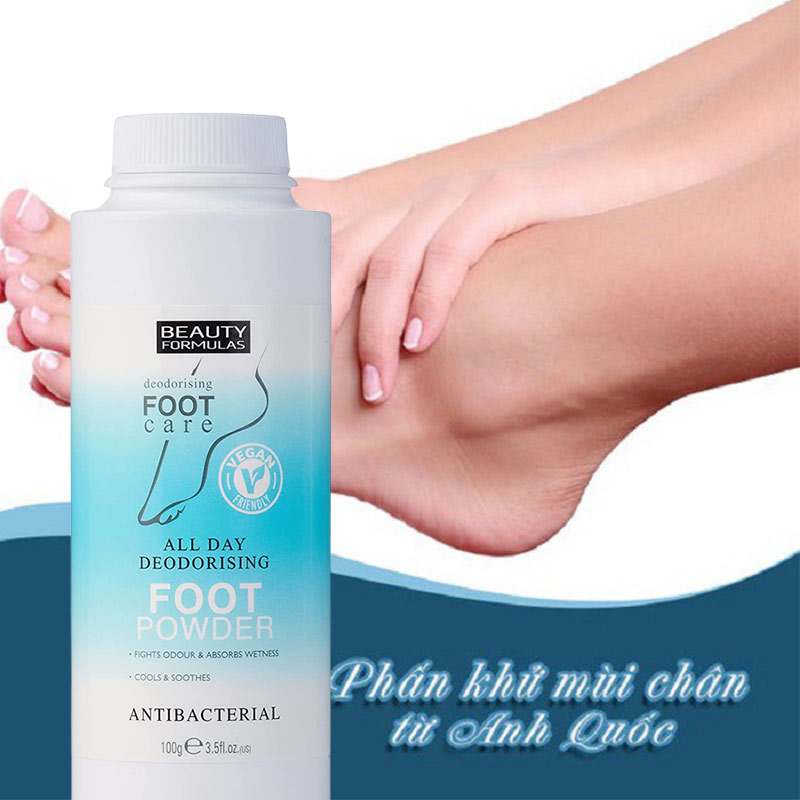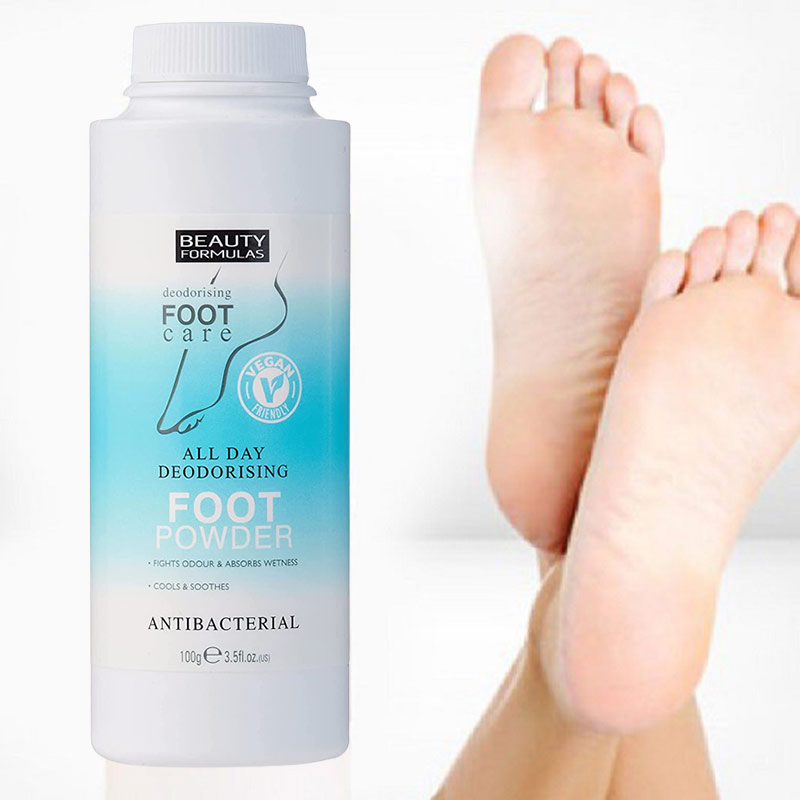 Beauty Formulas All Day Deodorising Foot Powder 100g
All day deodorising foot powder absorbs moisture and contains an anti-bacterial agent to help fight and protect against foot odour.
A cooling and soothing powder with Peppermint and Menthol to keep feet fresh and dry.
Use daily or as required for maximum benefit.
Use after bath or shower or any time to refresh your feet.
Imported from UK.
Made in China.