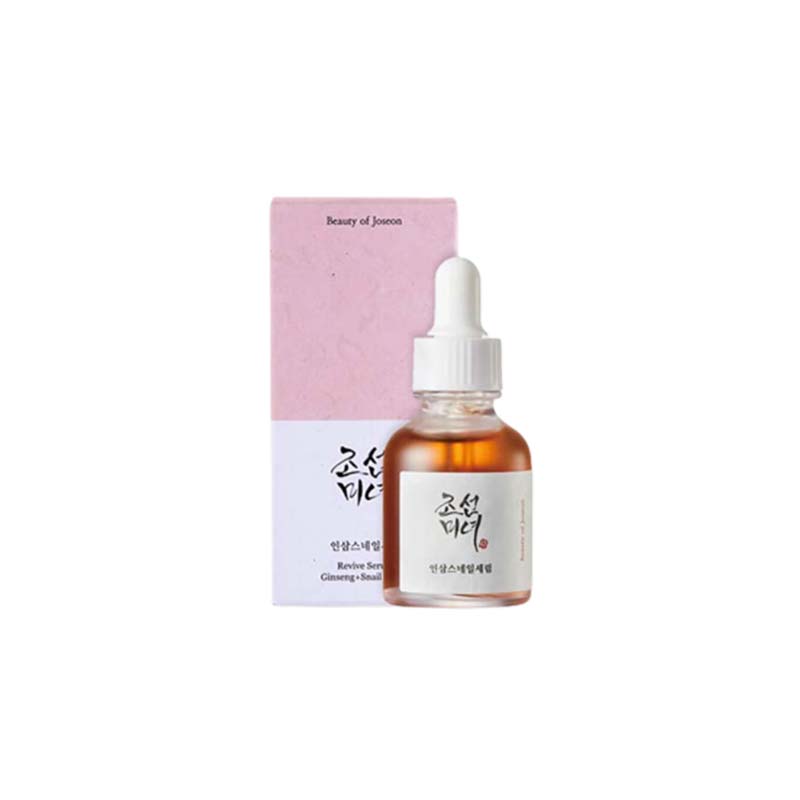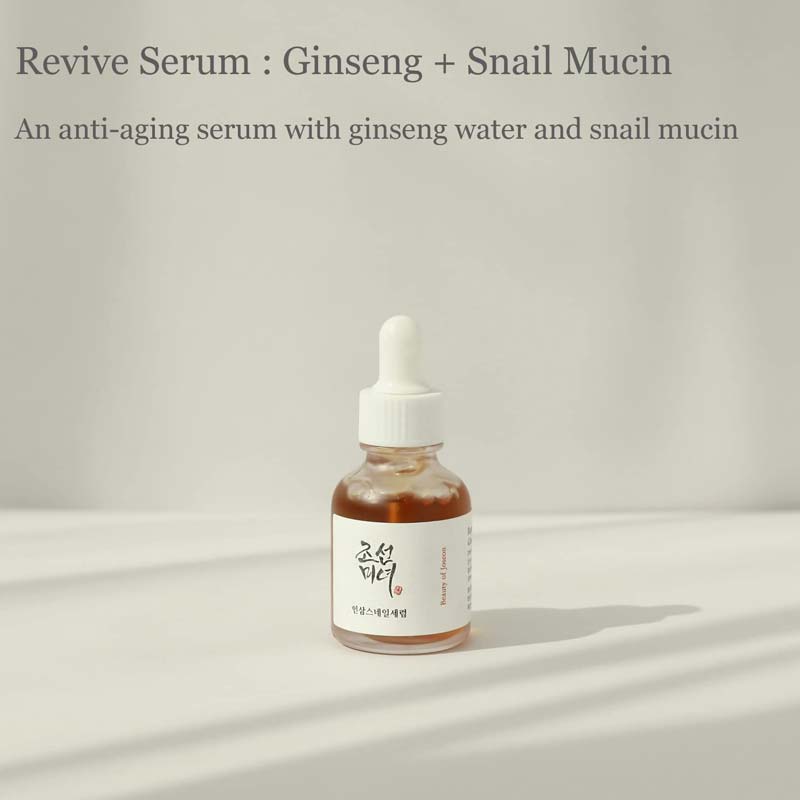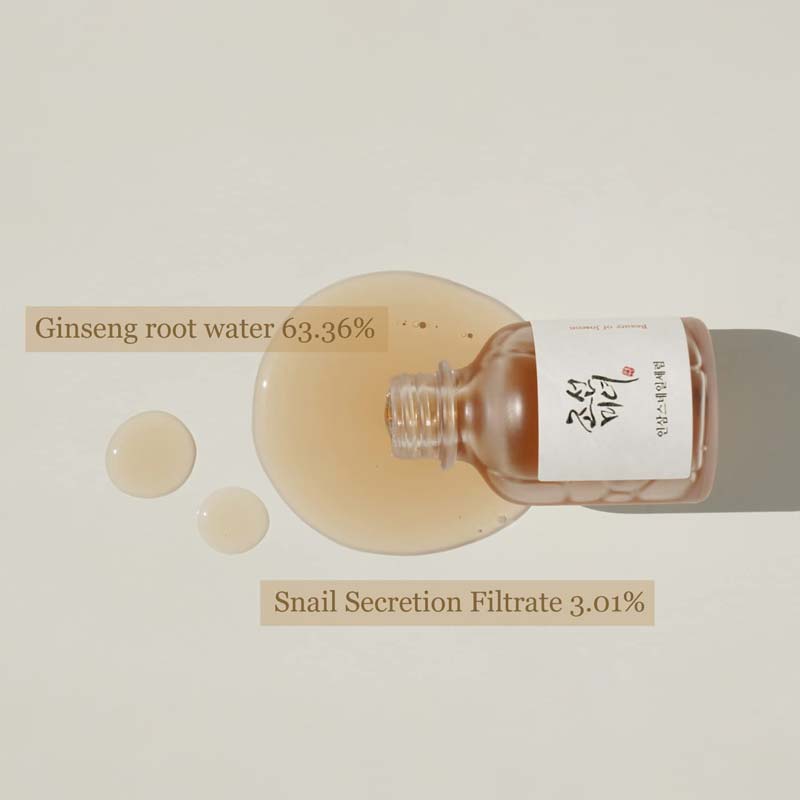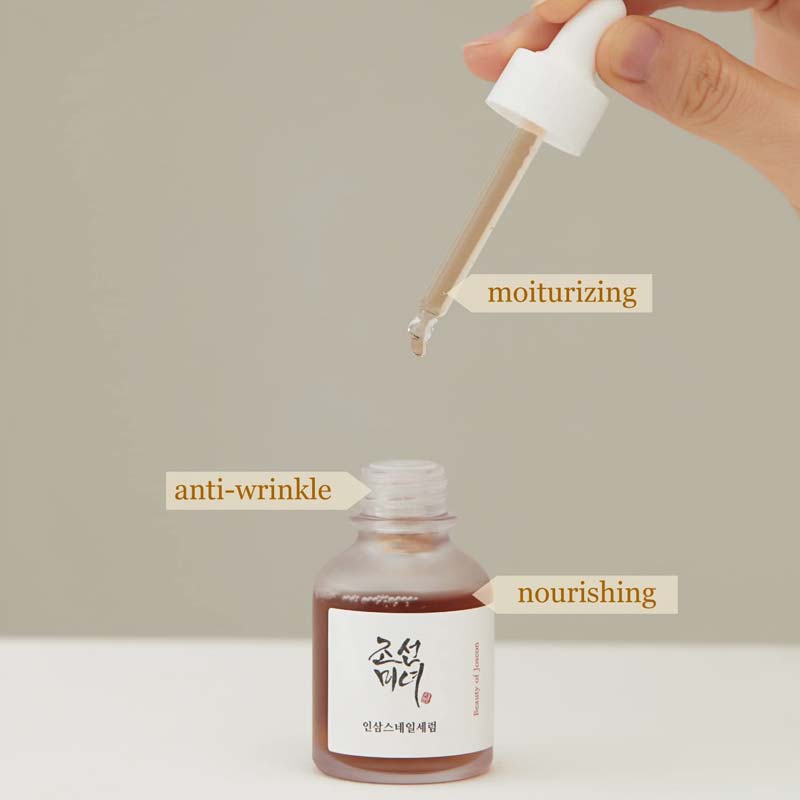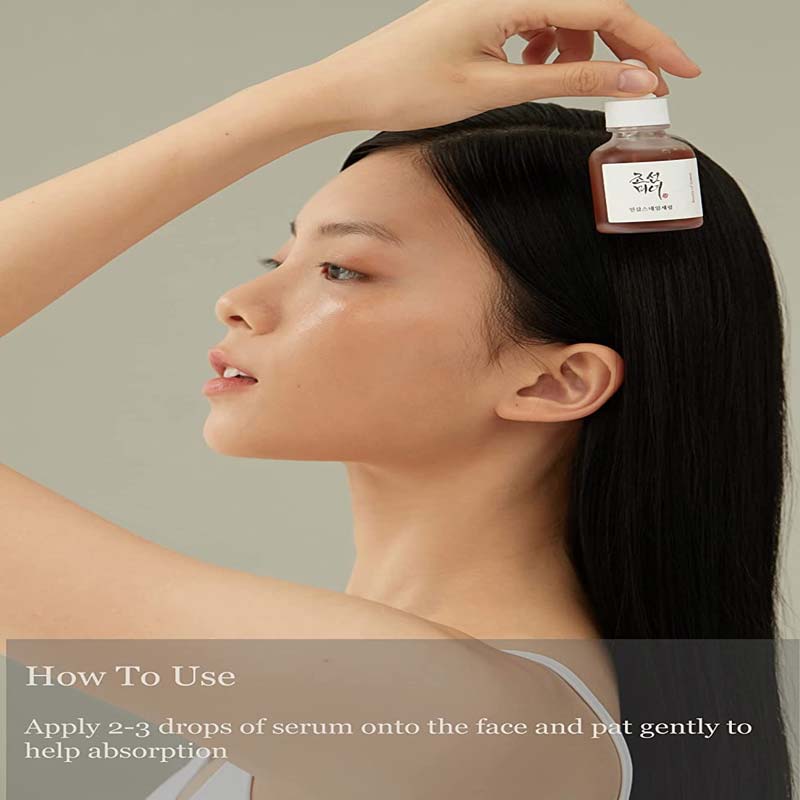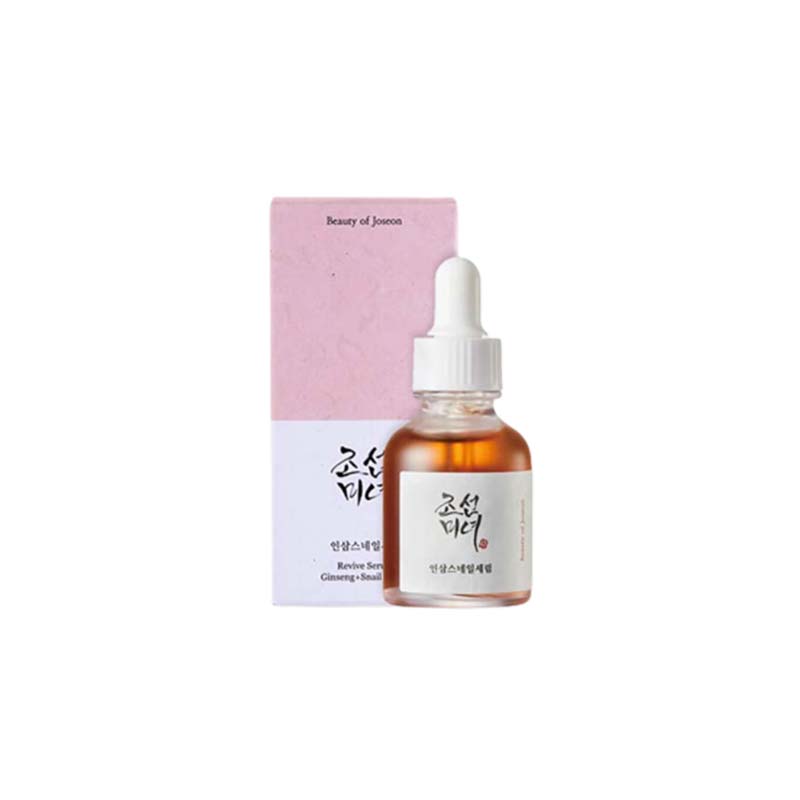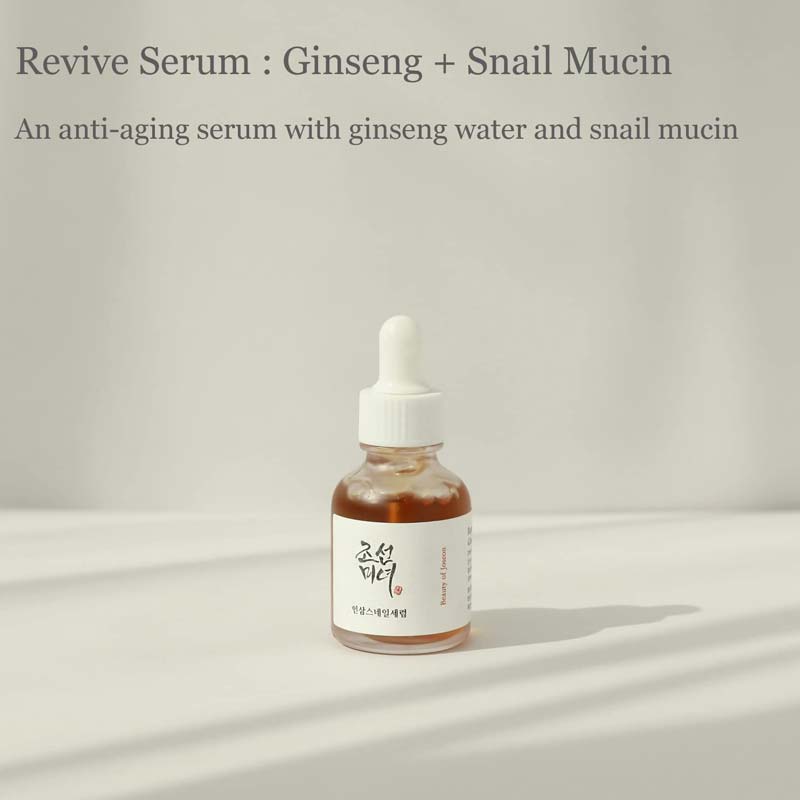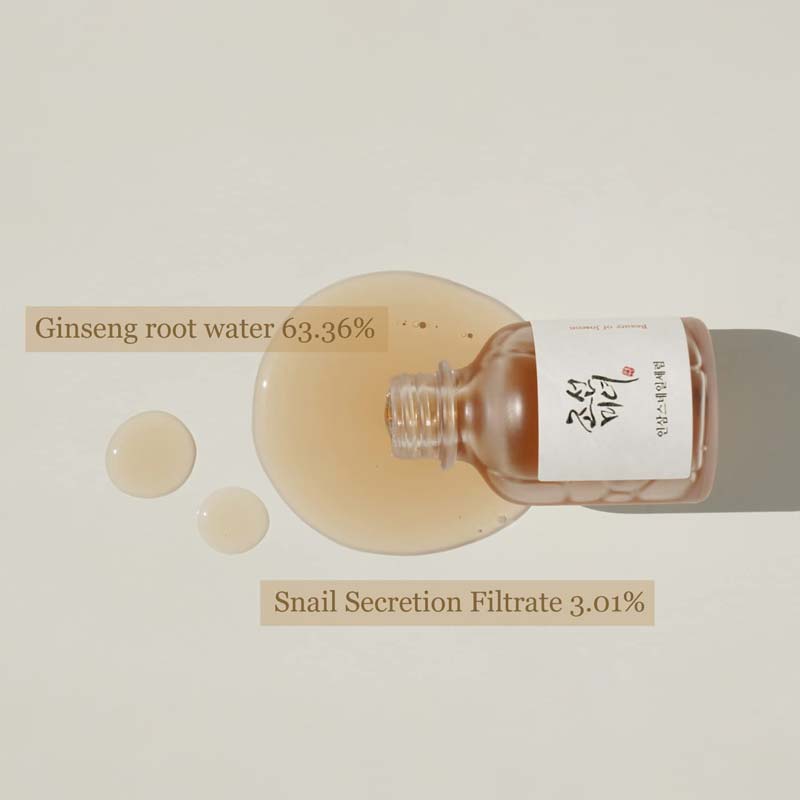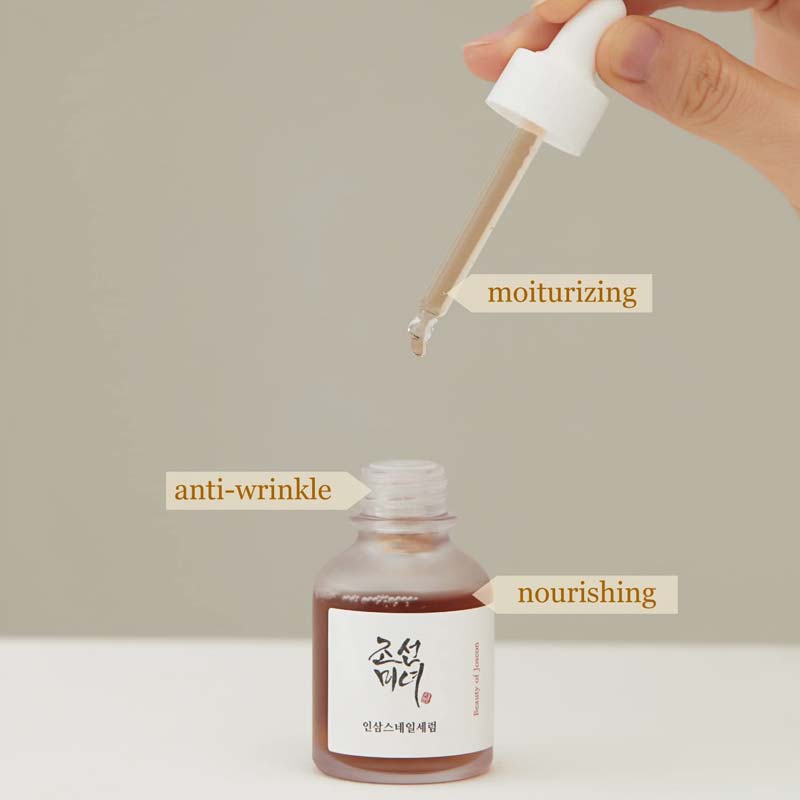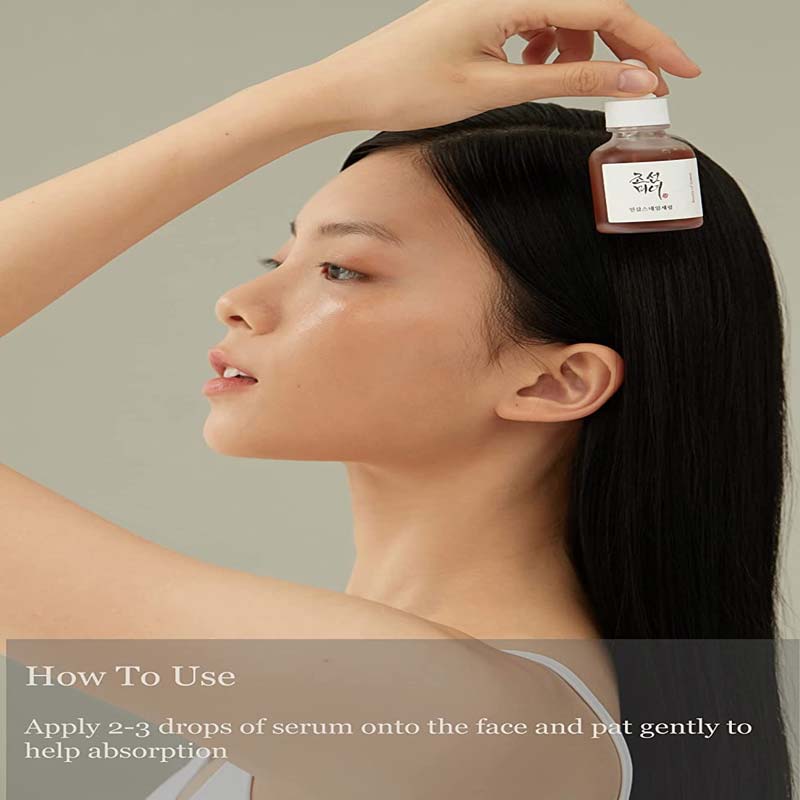 Beauty Of Joseon Revive Ginseng + Snail Mucin Serum 30ml
Enriched with 63% ginseng root water and 3% snail mucin content to repair damaged skin, improve the appearance of wrinkles and boost elasticity.
Lightweight texture deeply nourishes and hydrates skin to reveal clear, youthful skin. Infused with EWG Green Grade ingredients.
This product is made for skin that has pigmentation and low elasticity.
It has a unique runny texture of mucin, and a moisturizing and nutritious finish.
Best for dry, normal and combination skin types, we recommend trying out the other serums from Beauty of Joseon, including the Glow Serum and Calming Serum.
Made in Korea.