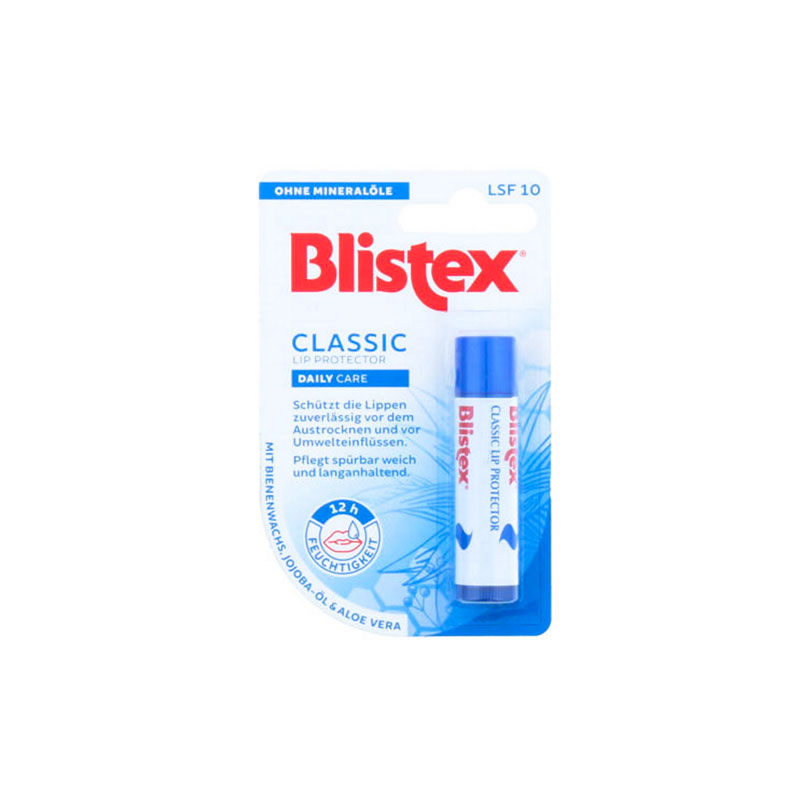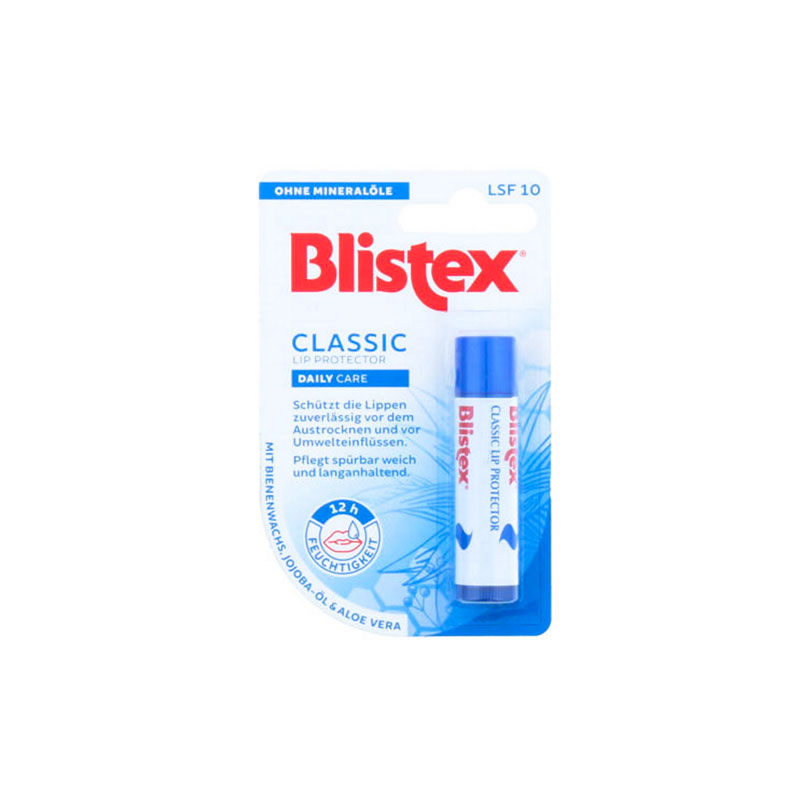 Blistex Classic Lip Protector 4.25g
The rich formulation with natural Beeswax, jojoba oil and aloe vera provides the lips with moisture and nourishes them for 12 hours it feels soft.
The lips are reliably protected from environmental influences and from drying out in cold or dry air.
Blistex Classic is easy to apply and leaves a long-lasting, beautiful lip feeling.
Made in USA.