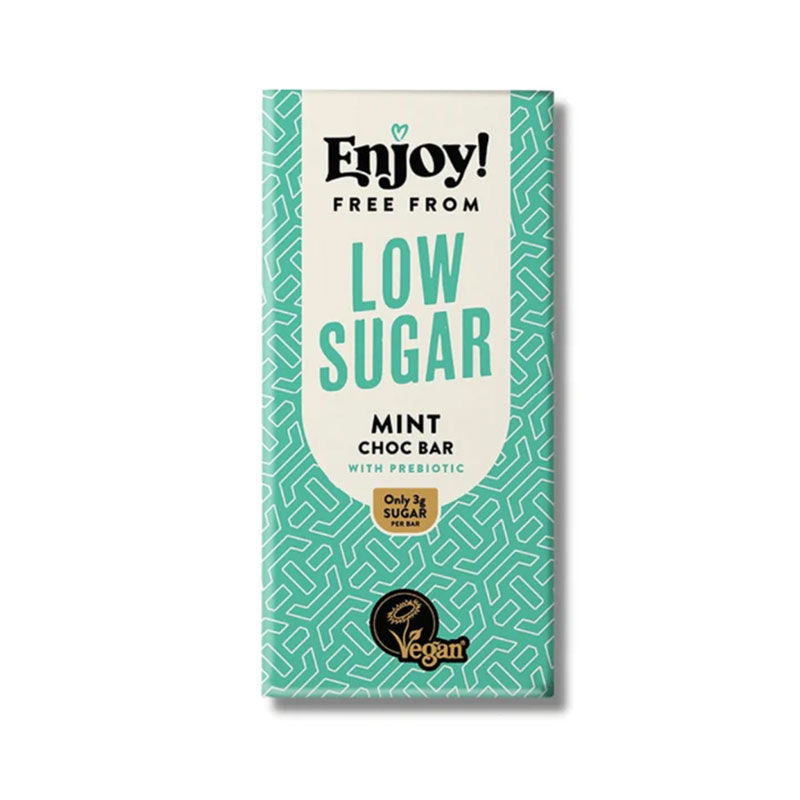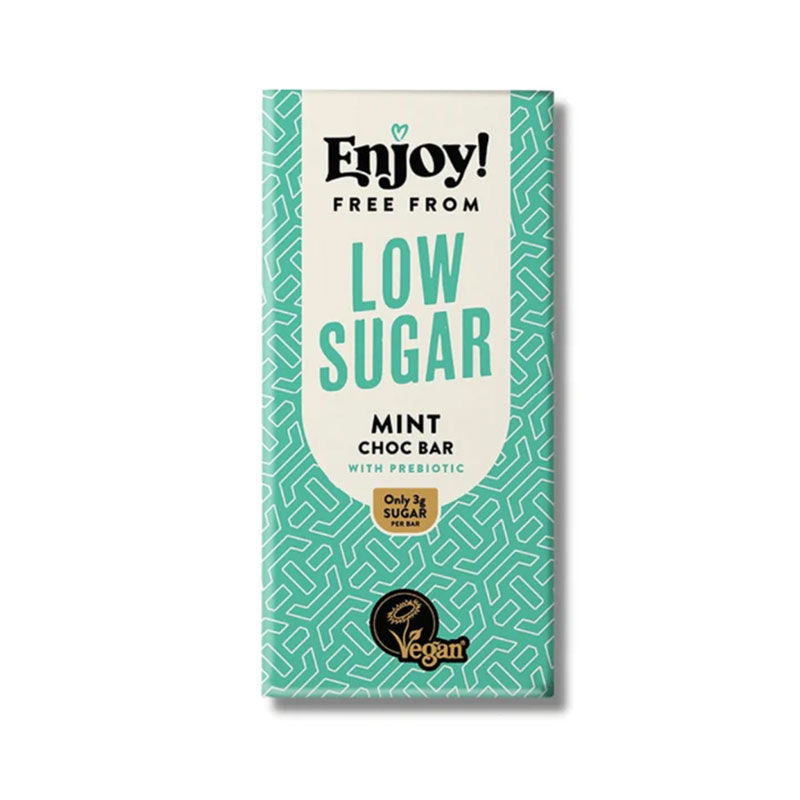 Enjoy Free From Low Sugar Choc Bar 70g - Mint
Expire Date: 23-04-2023.
Enjoy's Free From Low Sugar Mint Choc Bar has the high-quality ingredients and great taste you'd expect from our products, but contains just 3g of sugar.
Add sweetness through the use of Erythritol, Tiger Nut and Inulin.
Erythritol is a sugar substitute that has the same sweetness as sucrose but fewer calories and a Glycaemic Index of zero so it doesn't raise blood sugar levels.
Tiger Nuts are actually sweet-tasting tubers, not nuts, and they are rich in fibre, vitamins and minerals.
Inulin is a type of sugar known as a fructan, which has prebiotic qualities i.e., it prompts healthy gut bacterial growth.
Due to the addition of these sweeteners, Low Sugar Mint Choc Bar is sweeter-tasting and less "dark" (i.e., contains a lower % of cocoa solids) than usual chocolate.
Delicious Mint Choc Bar is a great option for people looking to reduce their sugar consumption, and also those who love the sweetness of milk chocolate but can't eat dairy.
Contains 46% cocoa solids.
Made In U.K.