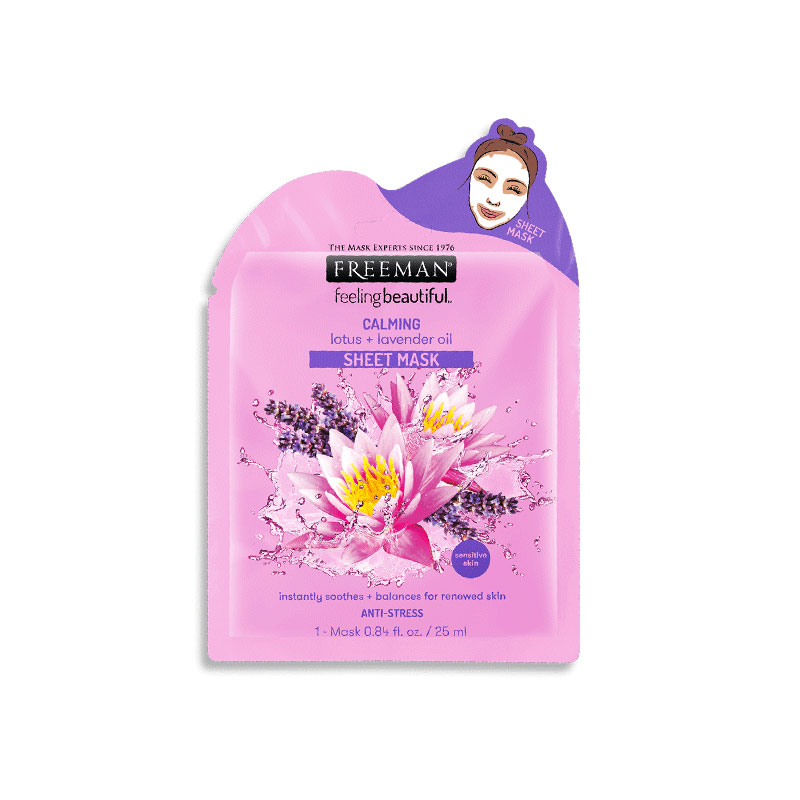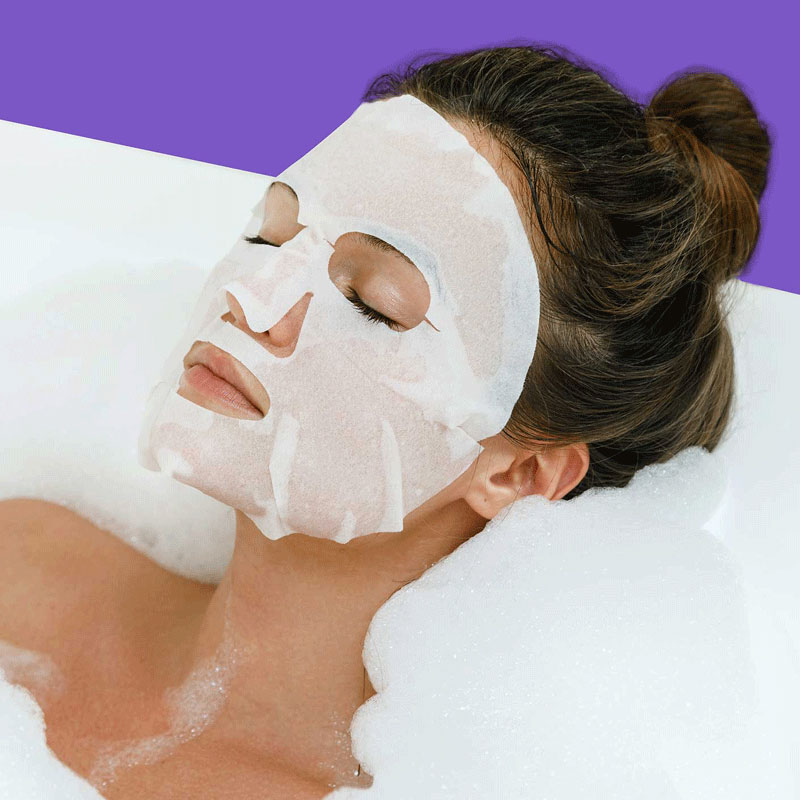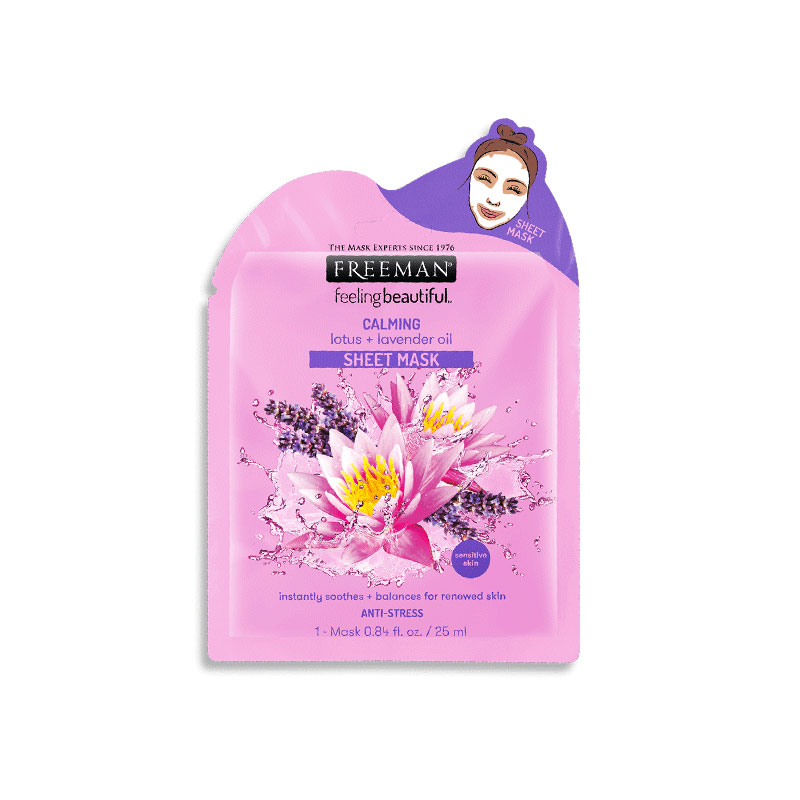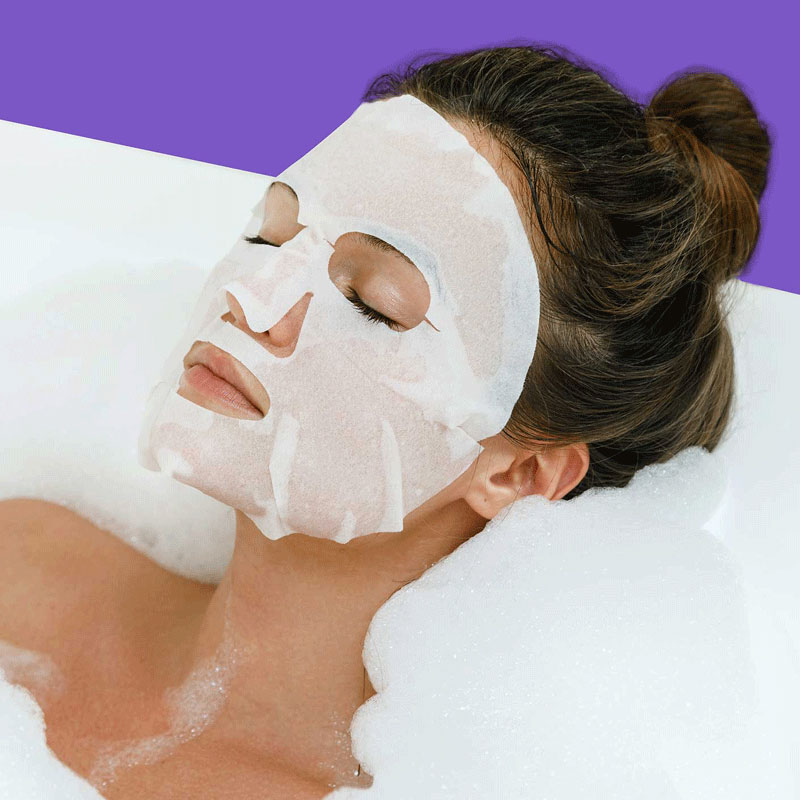 Freeman Calming Lotus + Lavender Oil Sheet Mask 25ml
Unwind with this calming facial sheet mask with serum.
Lotus helps soothe skin by providing natural moisture and radiance.
Lavender Oil promotes relaxation and lifts away stress for a smooth, renewed complexion.
Perfect for sensitive skin.
Made in China.
Imported from UK.