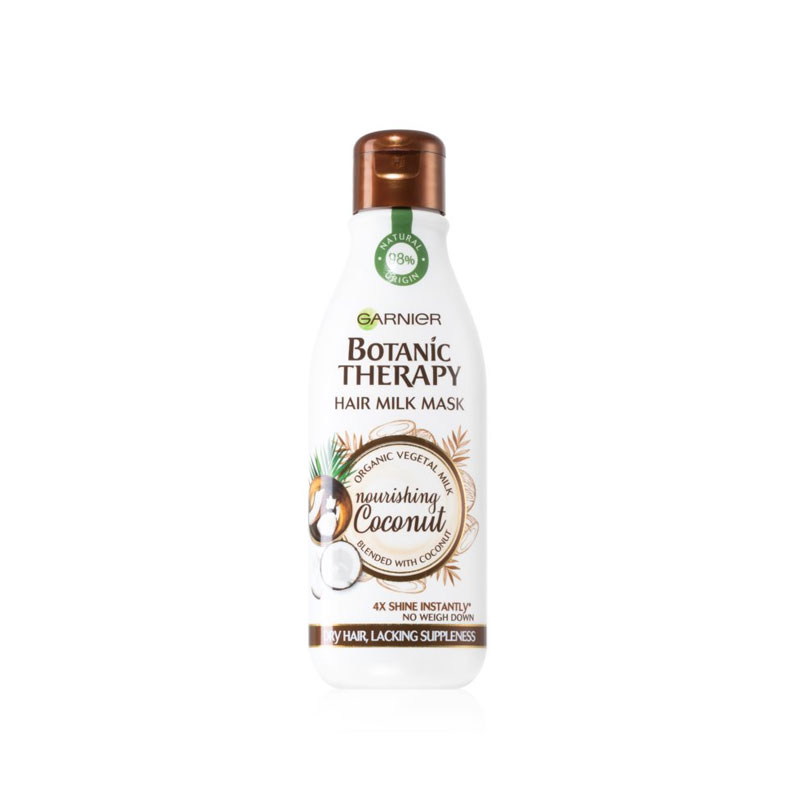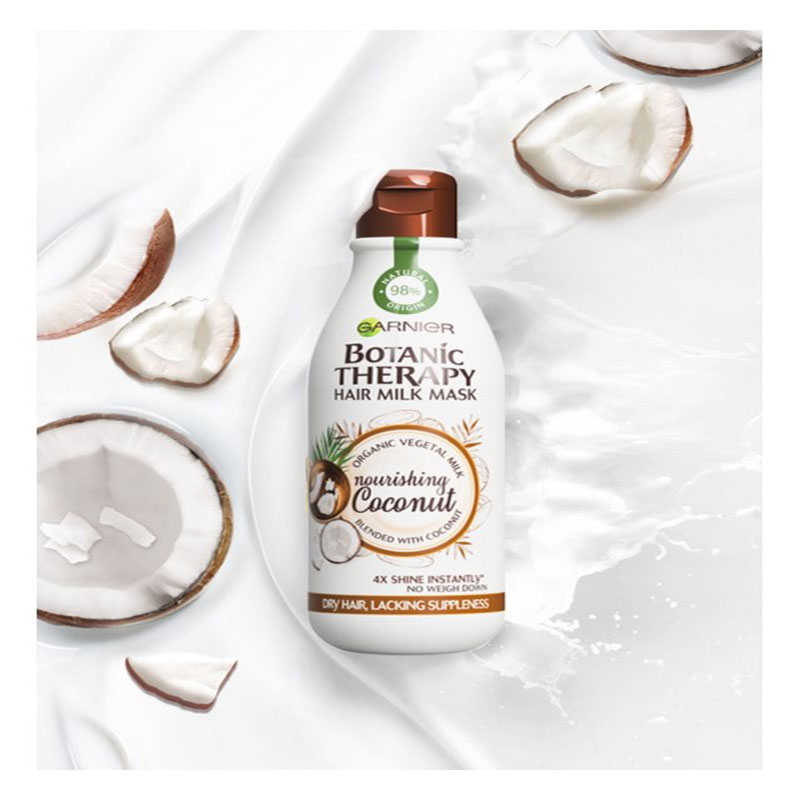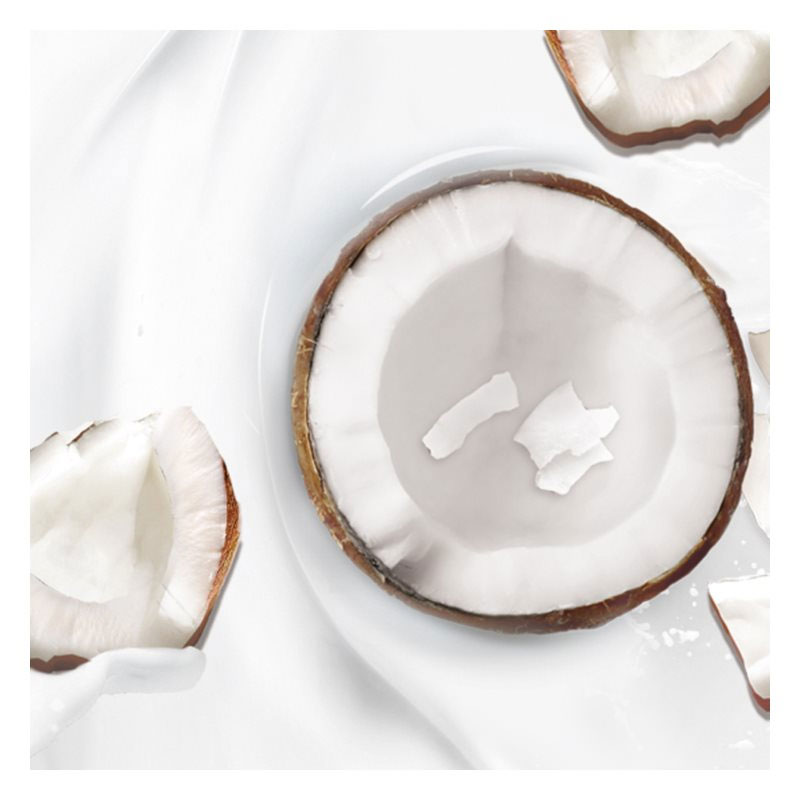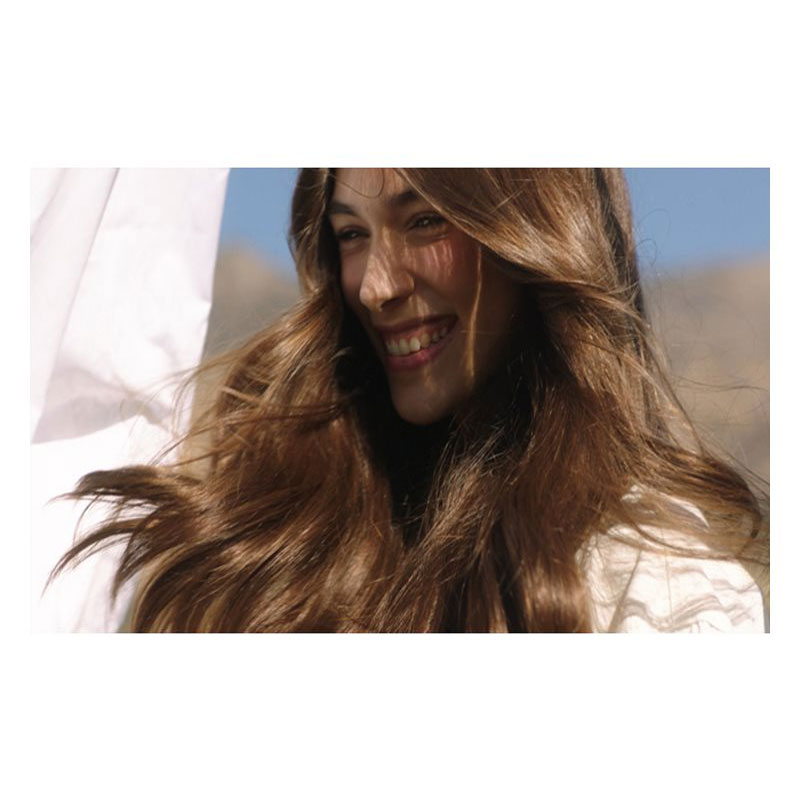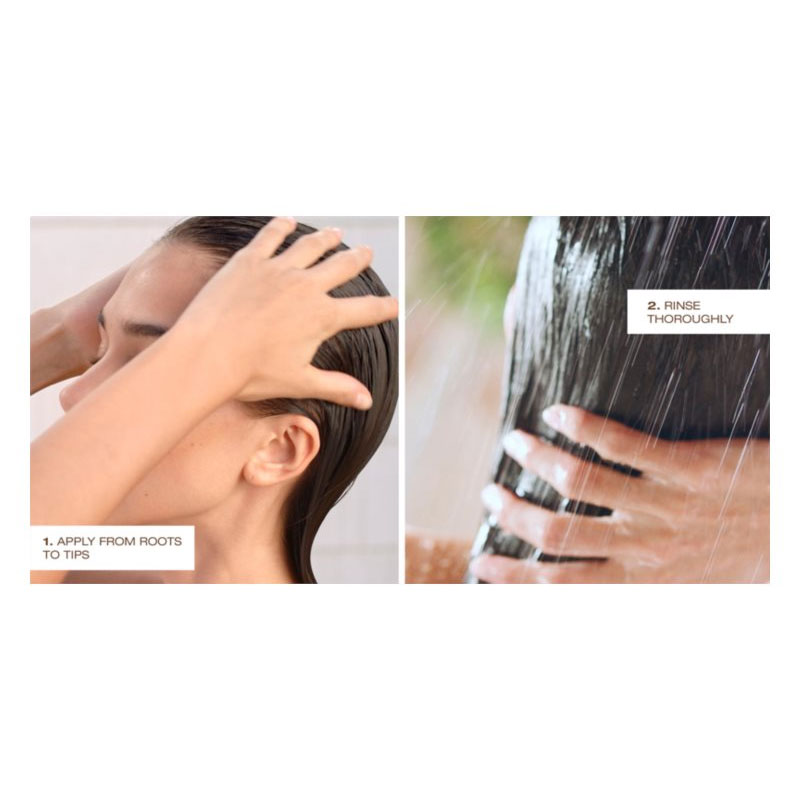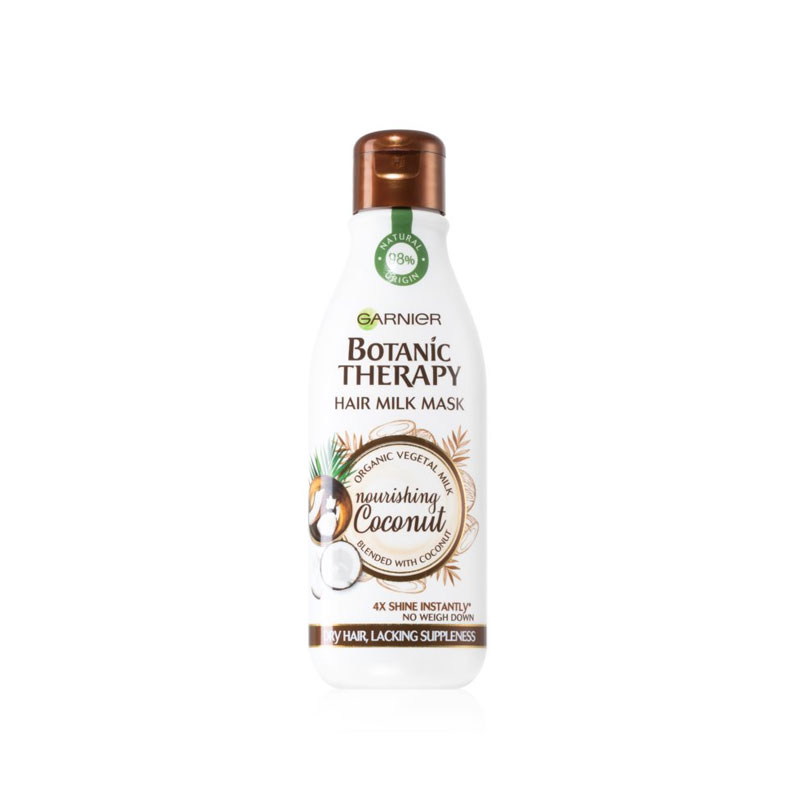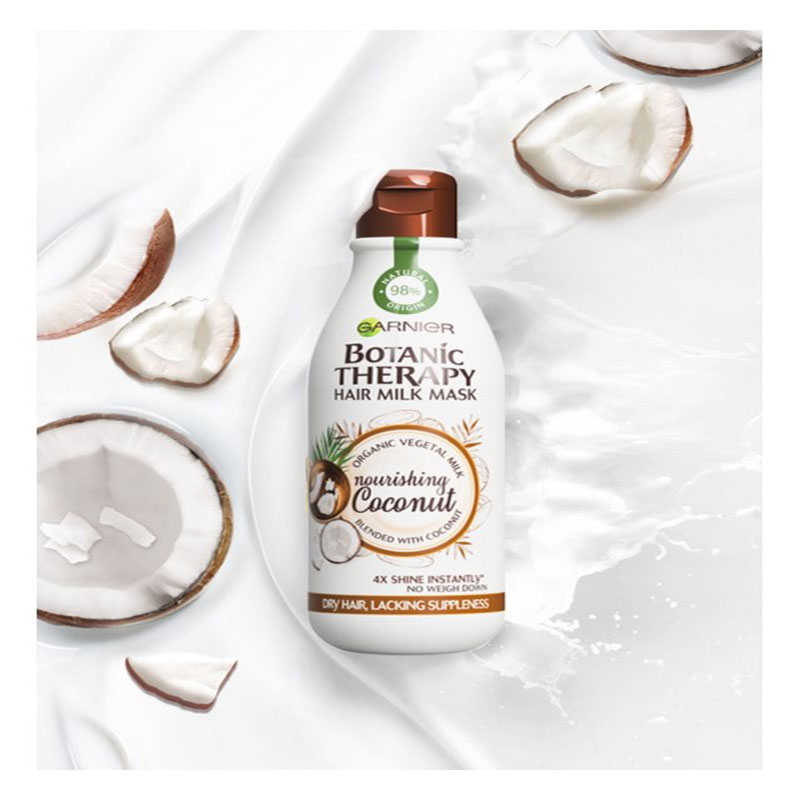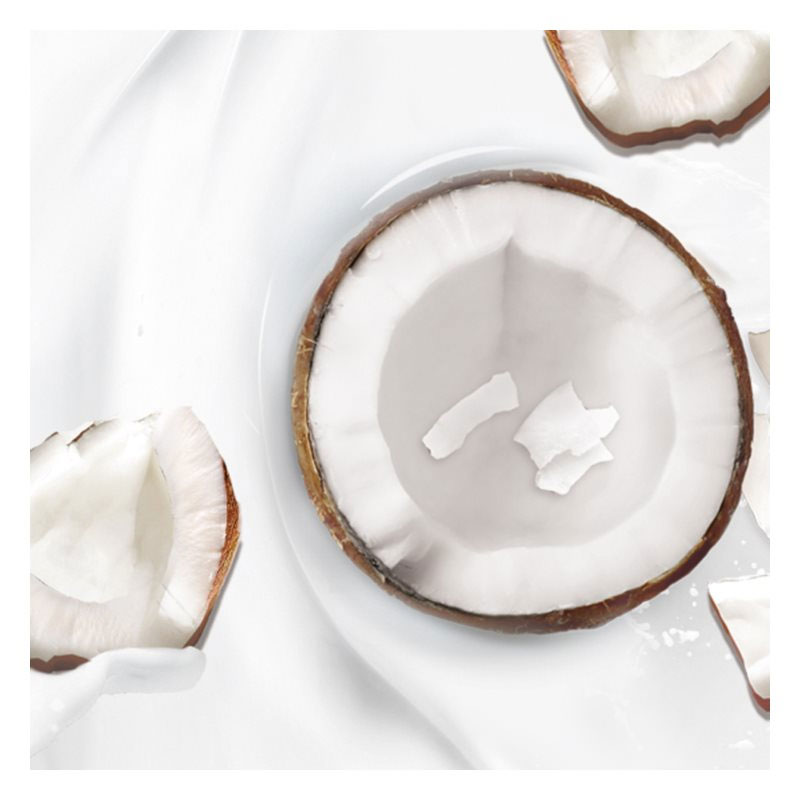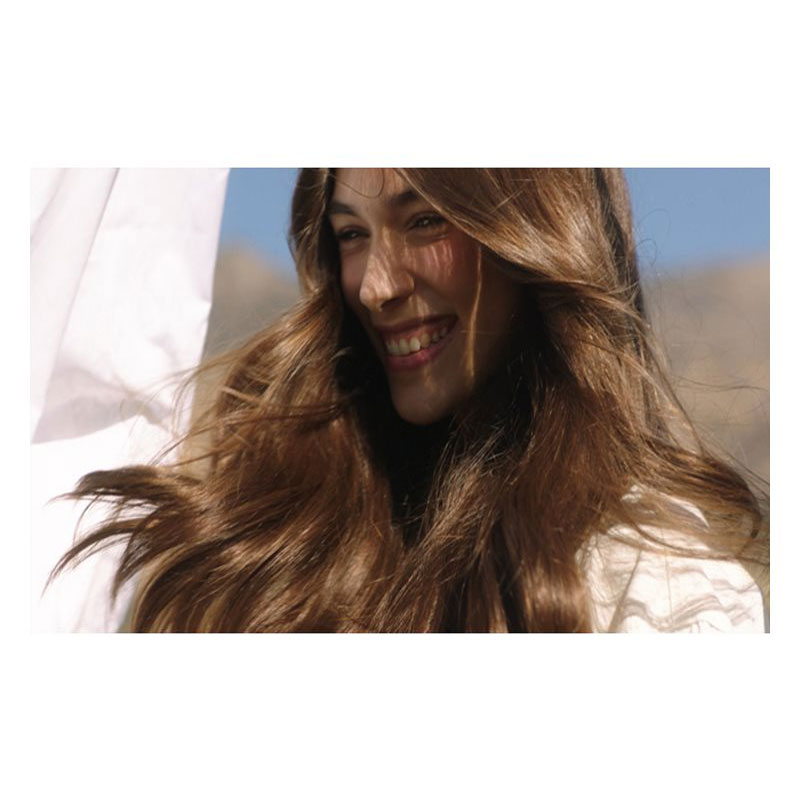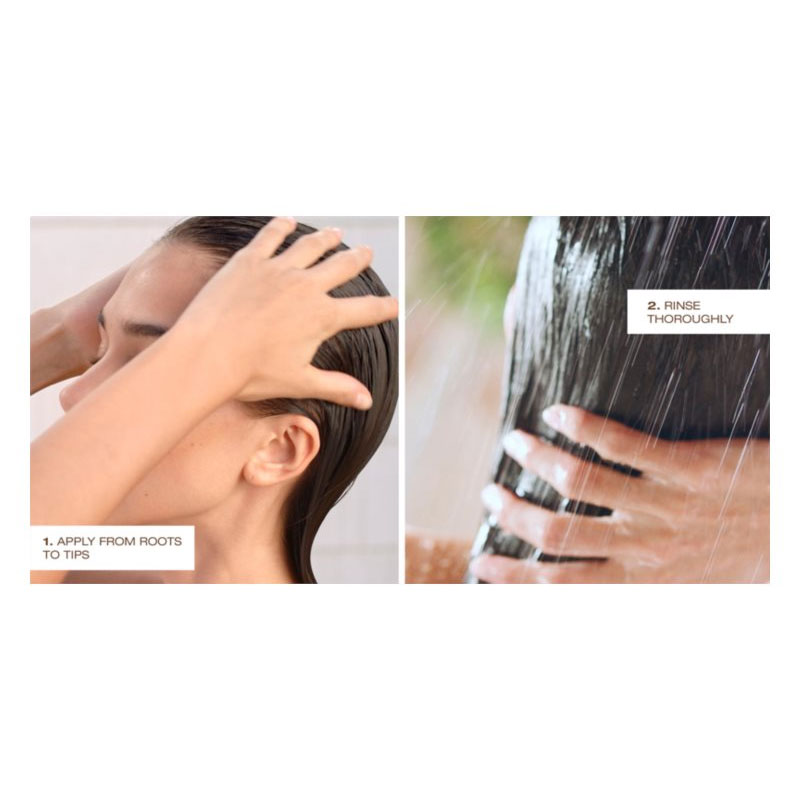 Garnier Botanic Therapy Nourishing Coconut Hair Milk Mask 250ml
As much as 98% of it is based on ingredients of natural origin.
It has a very light, hair-free formula with the addition of coconut and almond milk.
It is intensively nourishes from the roots to the ends. At the same time, it immediately moisturizes, strengthens and softens the strands.
After application, the hair is bouncy, stronger, and shinier 4 times.
Hair type: Dry and Rough hair.
Imported From U.K.