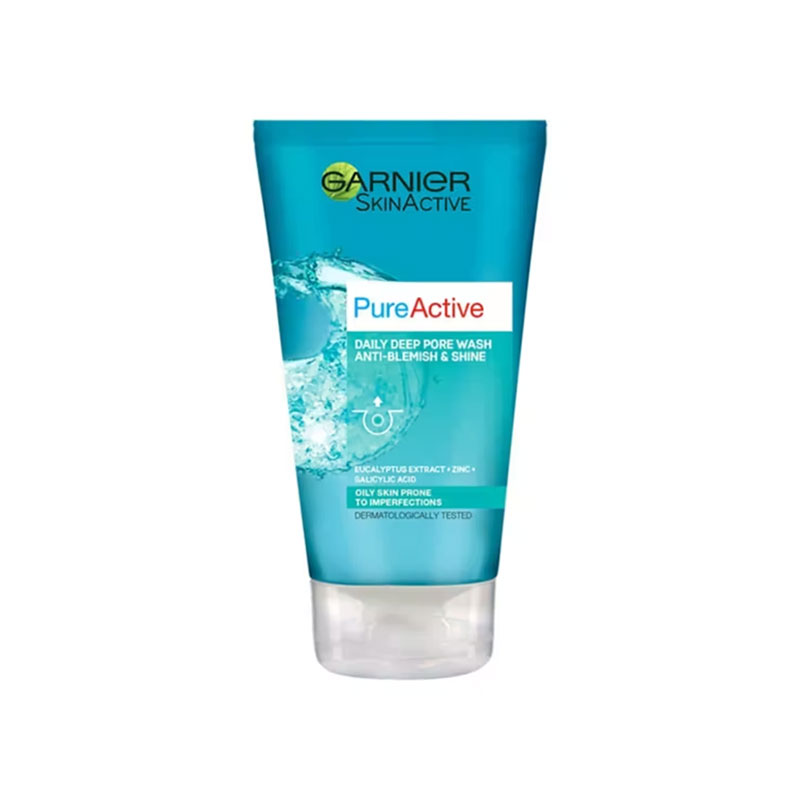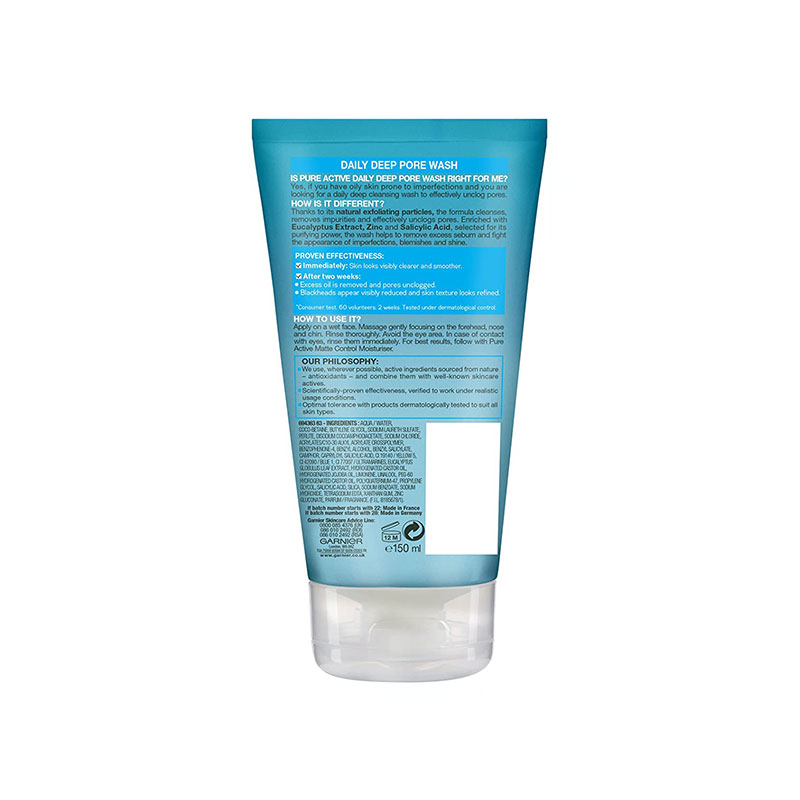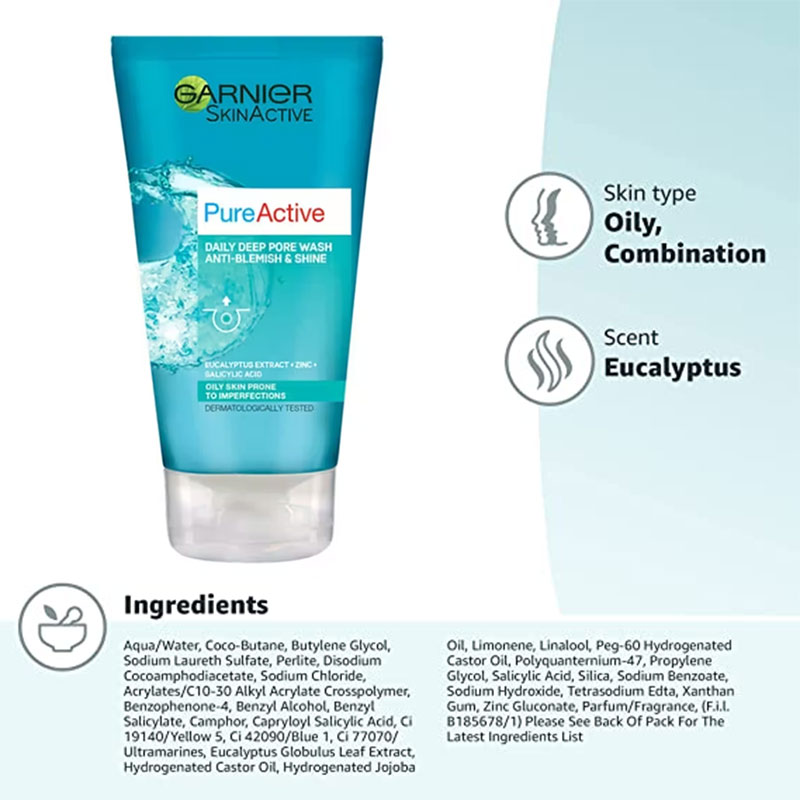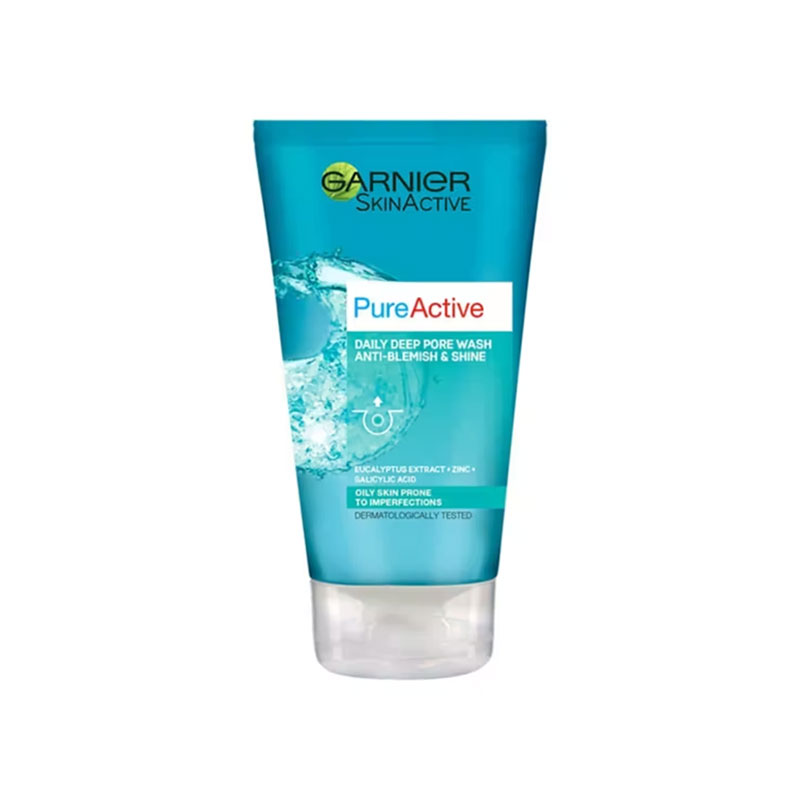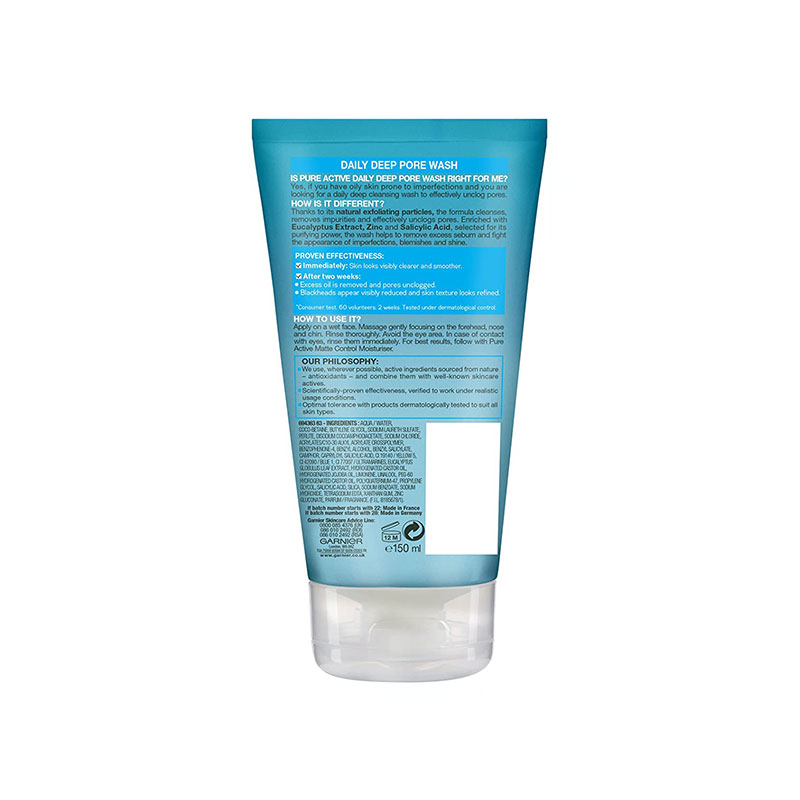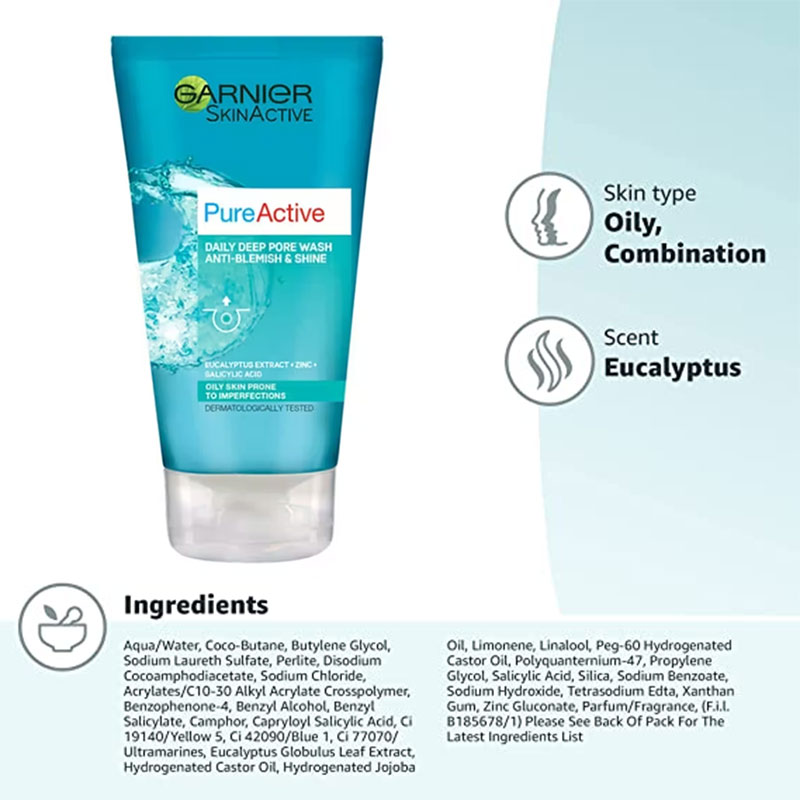 Garnier Pure Active Daily Deep Pore Wash 150ml
Is Garnier Pure Active Daily Deep Pore Face Wash right for me? Yes, if you have oily skin prone to blemishes, shine and blackheads and you are looking for a daily deep cleansing wash to effectvely unclog pores.
Thanks to its natural exfoliating particles, the formula cleanses, removes impurities and effectively unclogs pores.
Enriched with Eucalyptus Extract, Zinc and Salicylic Acid, selected for its purifying power, the wash helps to remove excess sebum and fight the appearance of blemishes and shine.
Suitable for: Acne Prone Combination to Oily Skin.
Made In Germany.