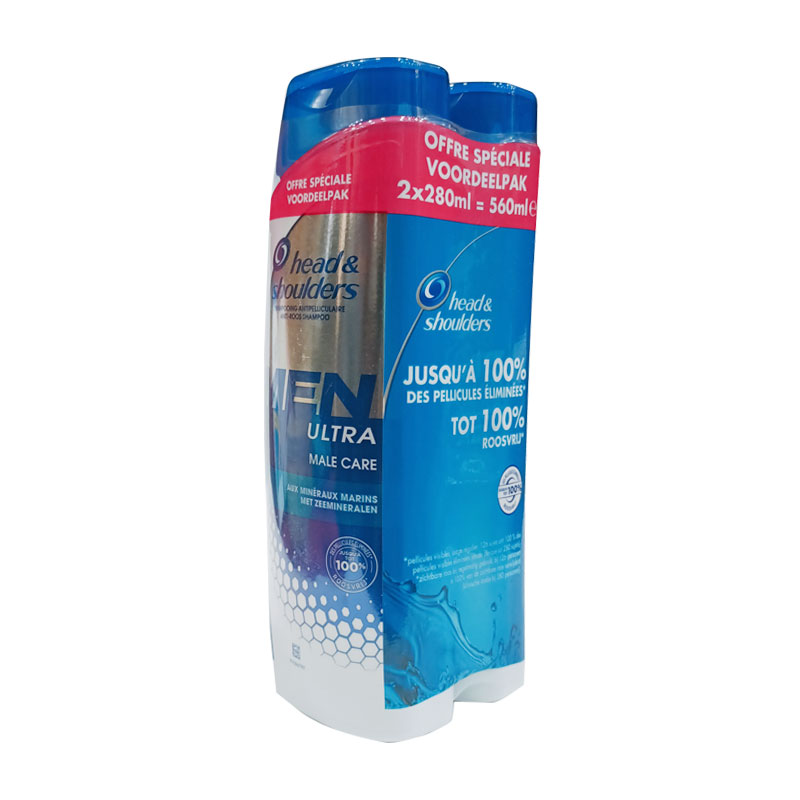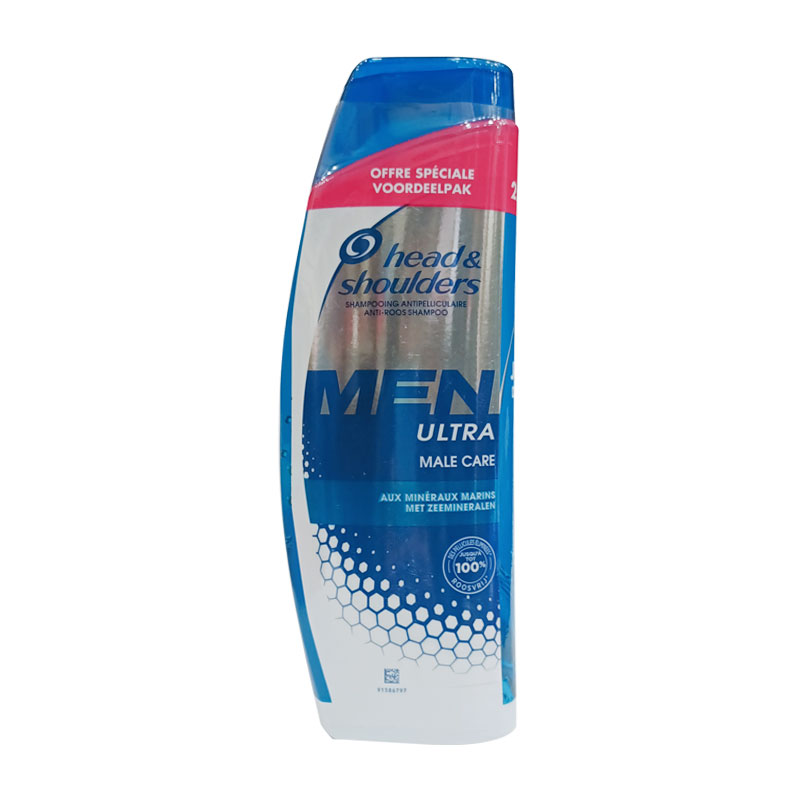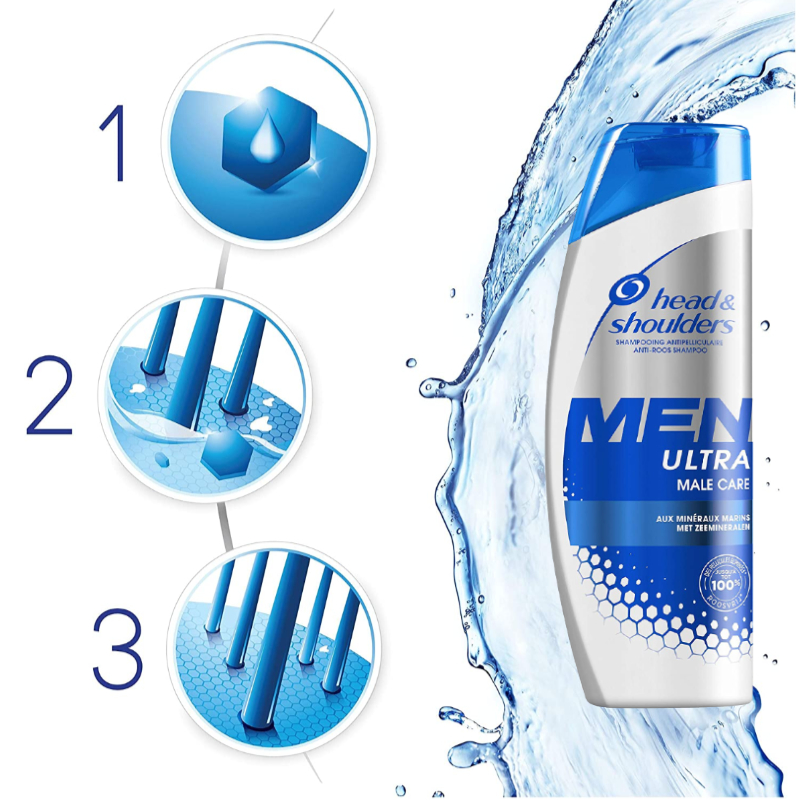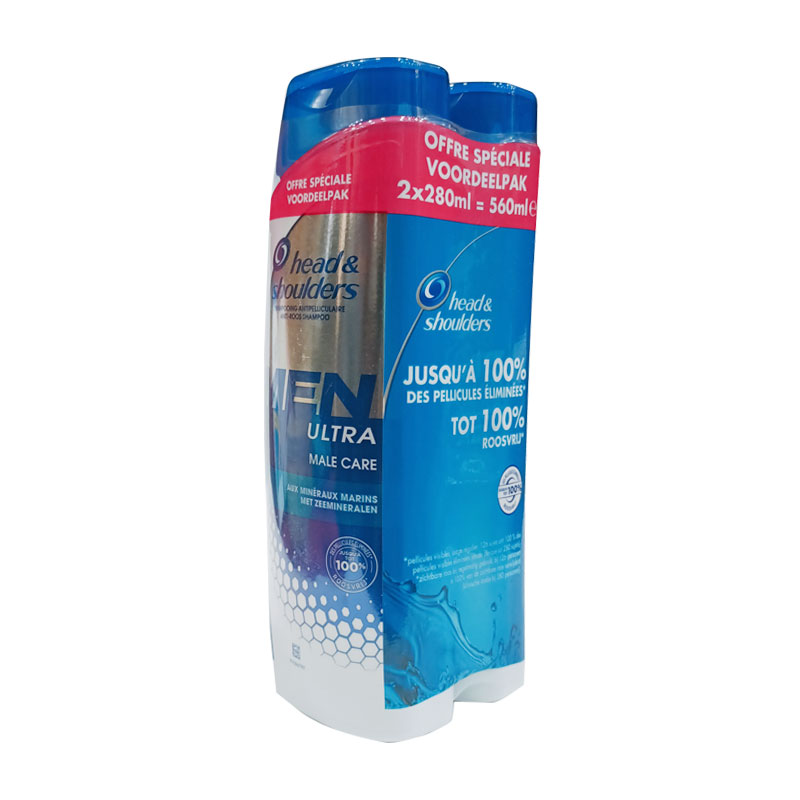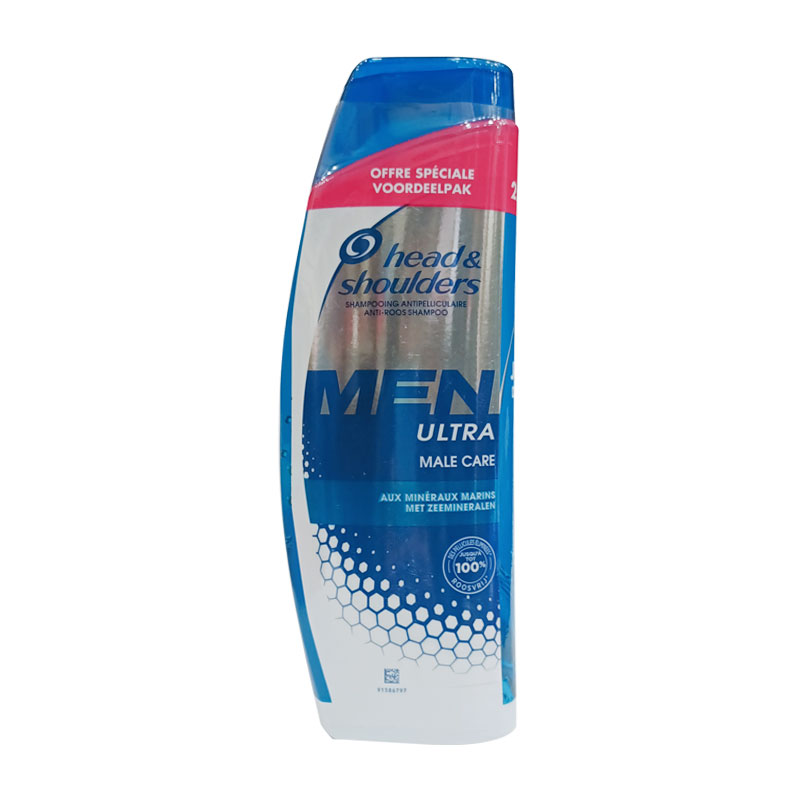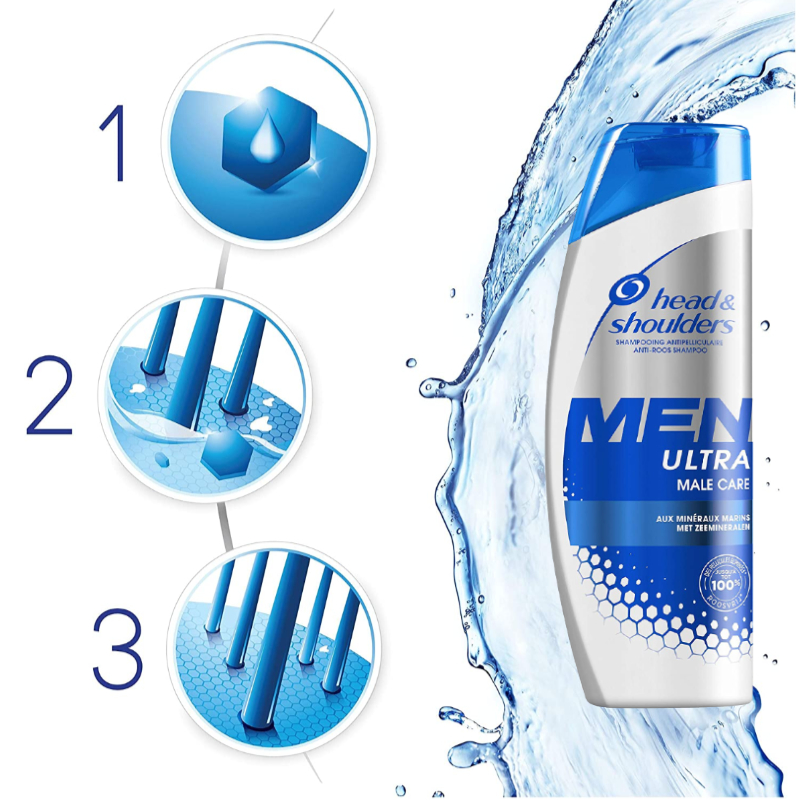 Head & Shoulders Men Ultra Male Care Anti-Roos Shampoo 2x280ml
Toning Formula with Sea Minerals.
Protects the scalp by removing up to 100% of dandruff.
Removes dirt & oil
Gives your hair the impression of a deep clean.
A soft pH-neutral formula that is good for everyday use.
Imported from UK.