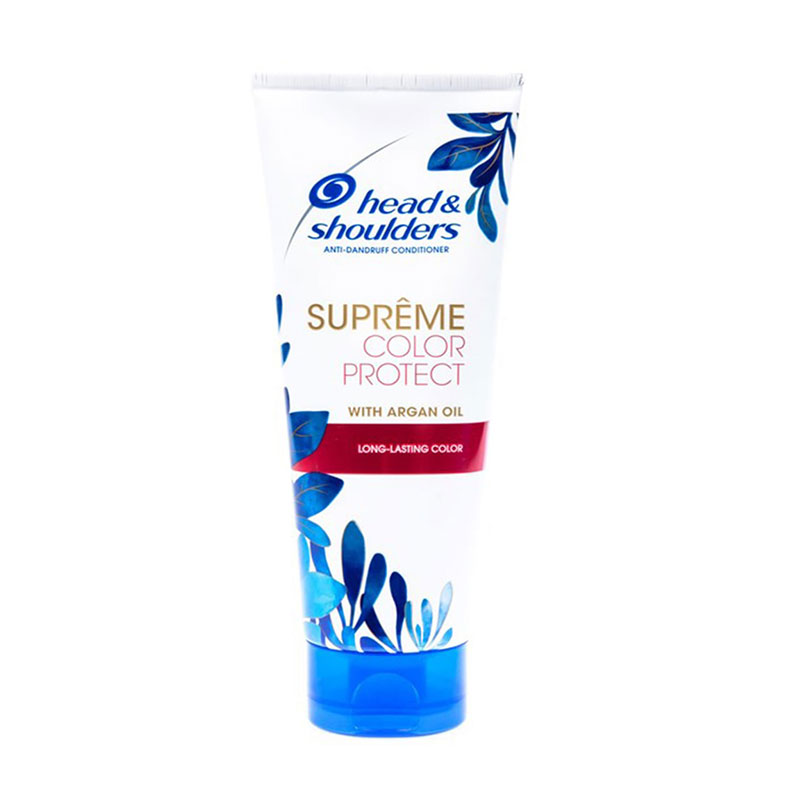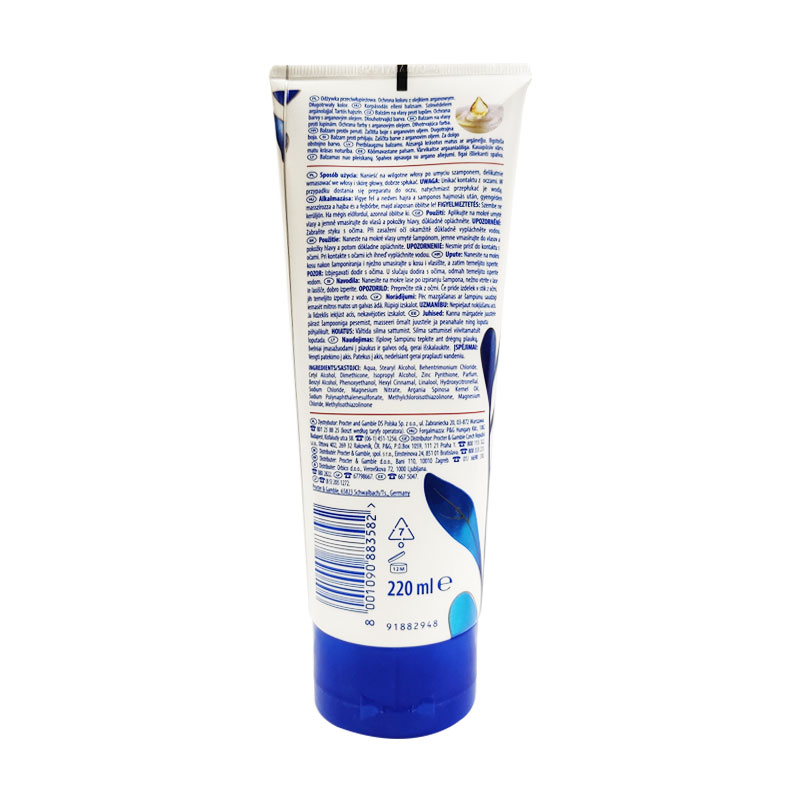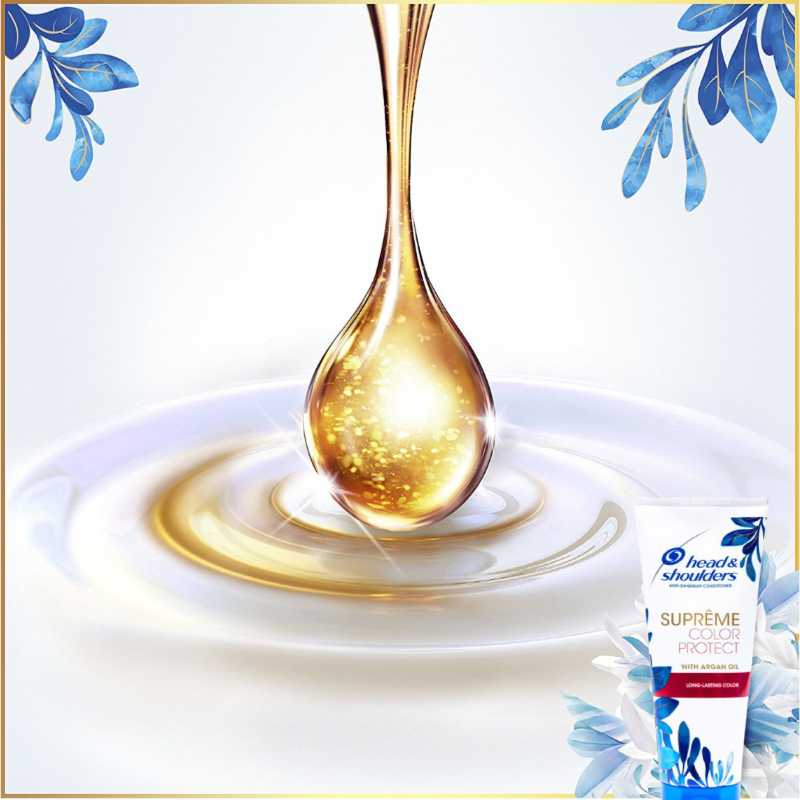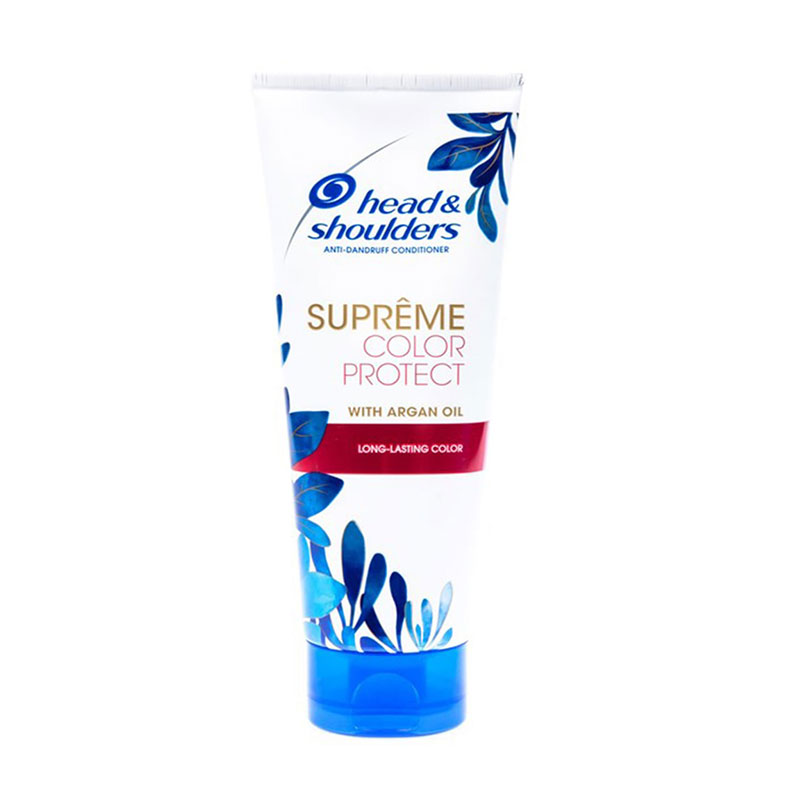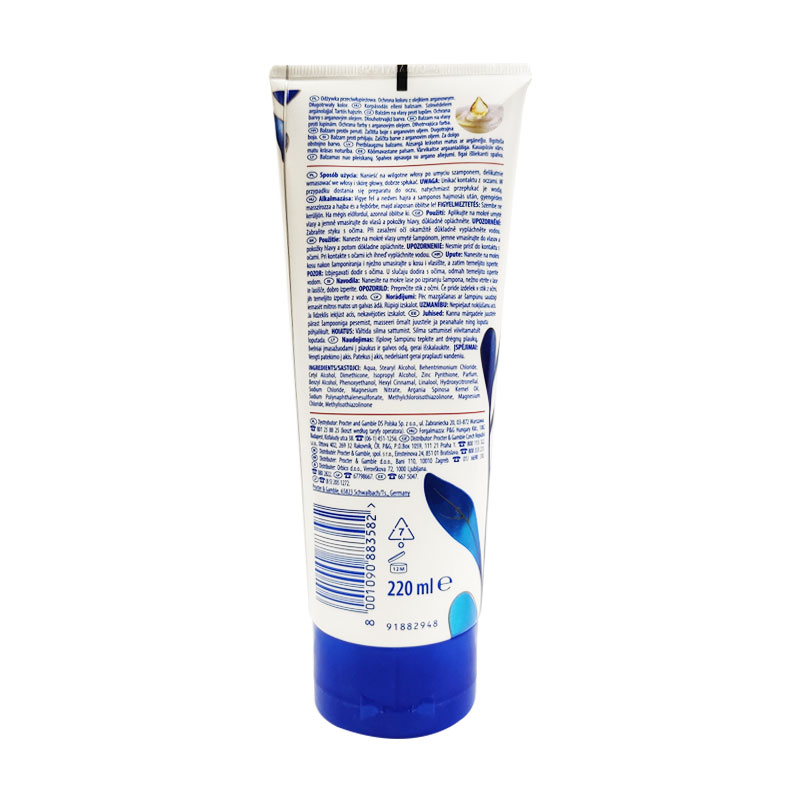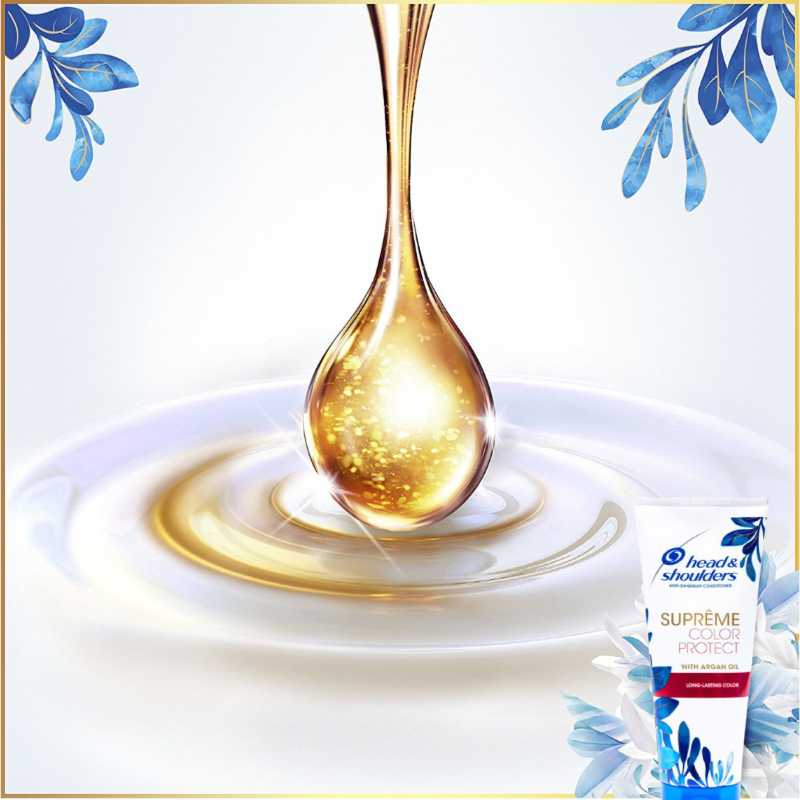 Head & Shoulders Supreme Color Protect Anti-Dandruff Conditioner With Argan Oil 220ml
Head & Shoulders Supreme Color Protect Conditioner hydrates and protects colored hair while caring for your scalp.
It's advanced technology deeply moisturizes scalp & hair from root to tip to help reveal your best hair. (with regular use)
Infused with naturally derived argan oil, it leaves beautifully hydrated hair, helps protect its color and at the same time acts against dandruff.
The composition of the conditioner is also suitable for long hair.
Dandruff is reduced and hair is treated.
Free of parabens, sulfates, phthalates, dyes, and phosphates.
Clinically proven to protect against flakes, itch, oil and dryness with regular use.
Made in Germany.