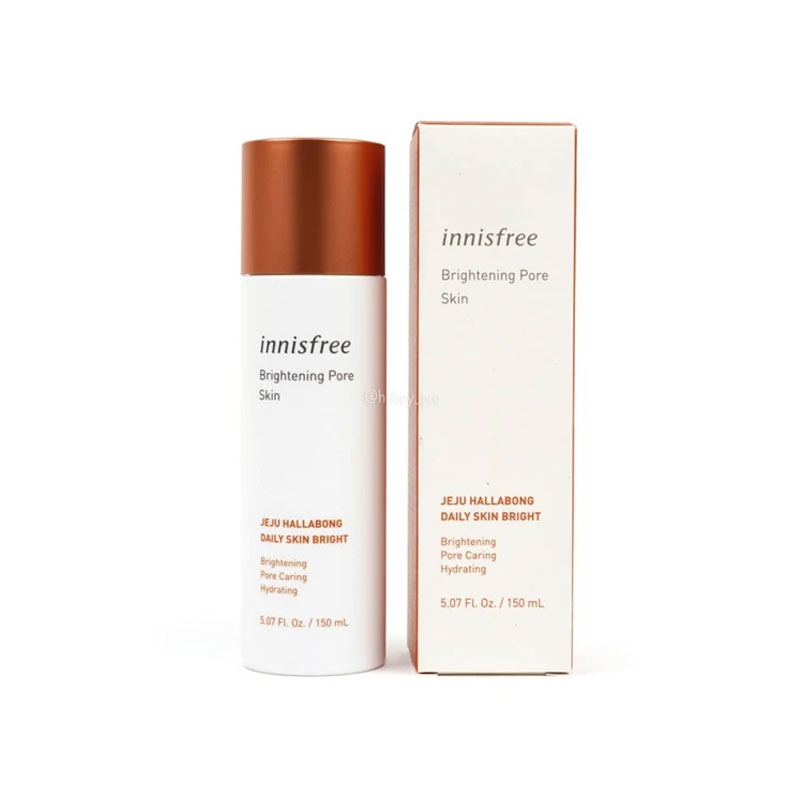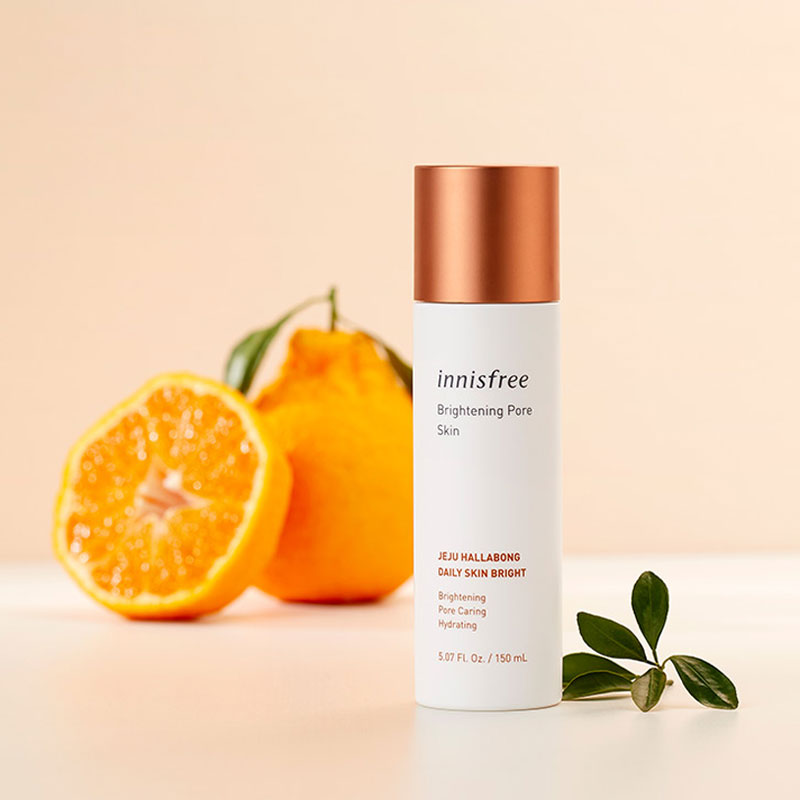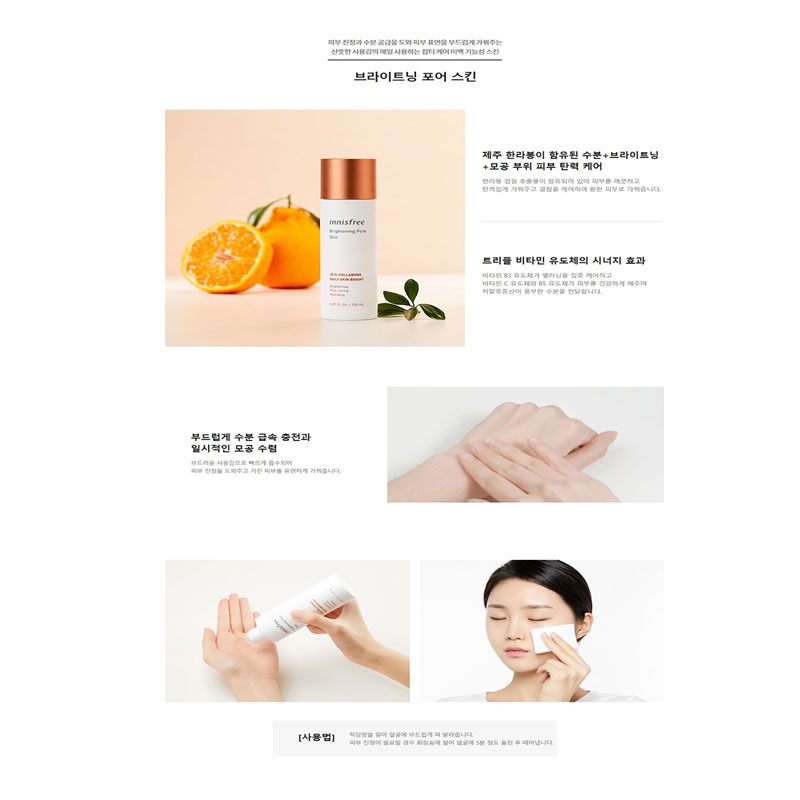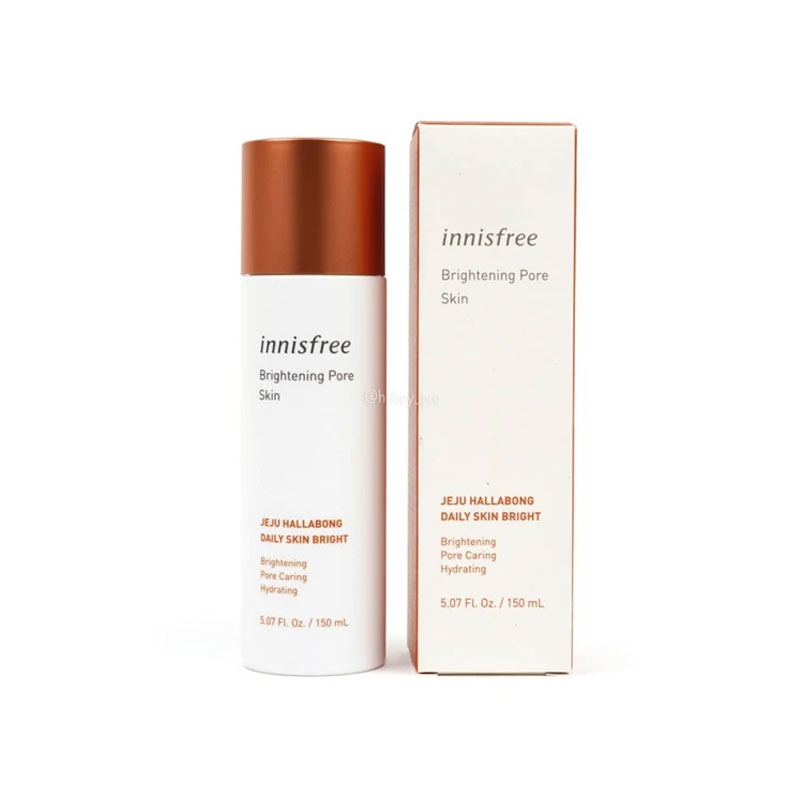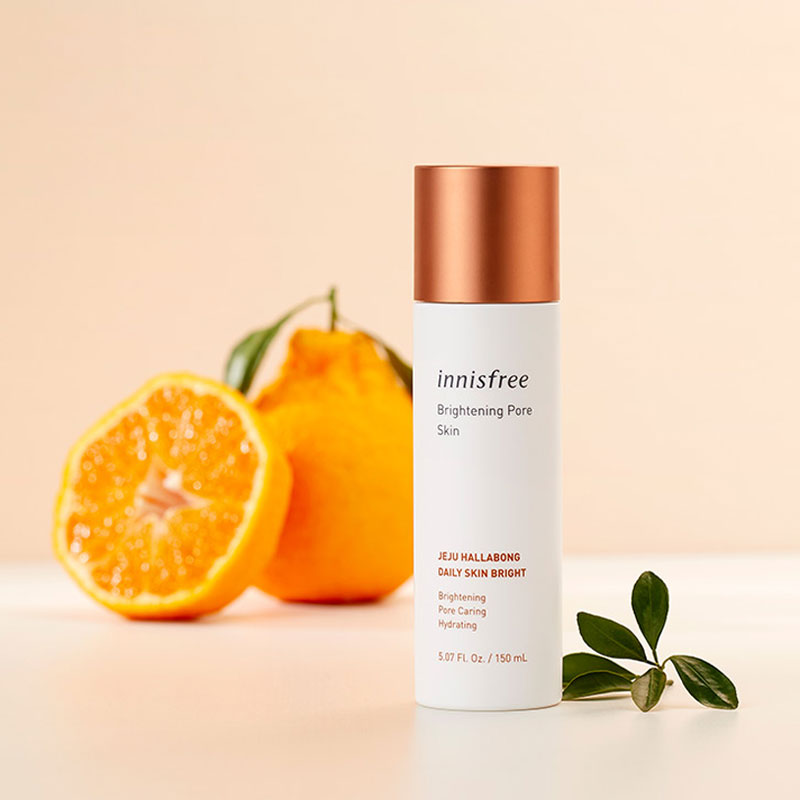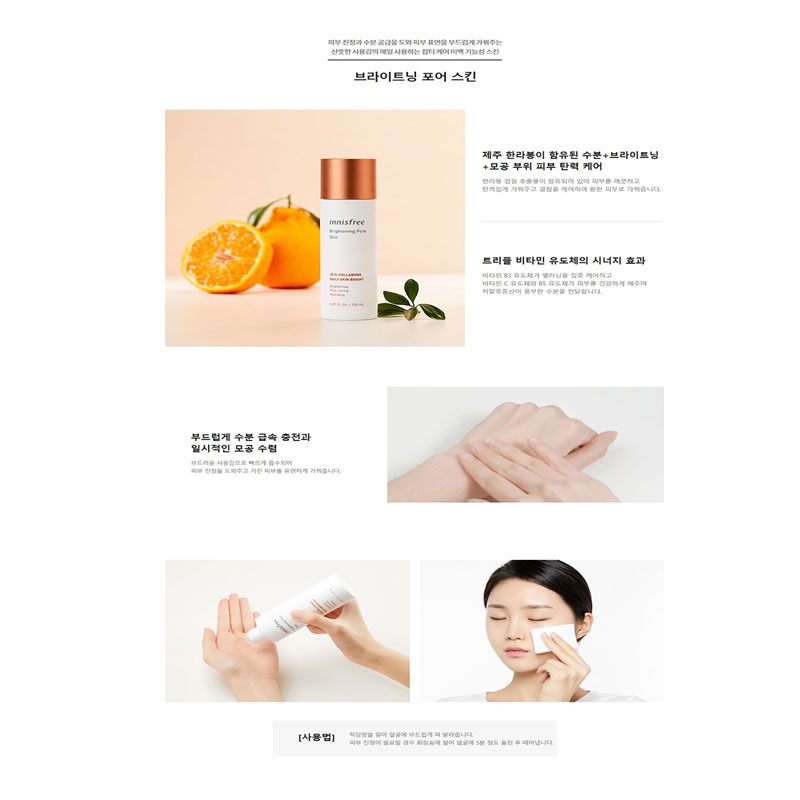 Innisfree Brightening Pore Skin 150ml
This soothing toner helps to tighten pores and reveal clear and healthy skin.
Its lightweight formula is absorbed quickly into the skin, instantly replenishing it with hydration.
Reduce the appearance of blemishes with the all-new Brightening Pore range.
These high performance products contain high concentrations of active ingredients for effective and efficient All Blemish Care.
When used daily, this range can help care for all your blemishes and treat the underlying problems of your skin.
Noticeable results can be seen as early as 4 weeks from initial application.
The key ingredients that make this range so effective are Jeju Hallabong Peel extract, extracted through ultrasonic waves, that works to firm and clear the skin, and a well-balanced combination of the Triple Vitamin (B3, C, B5) Derivatives which provides a powerful brightening effect.
Made in Korea.