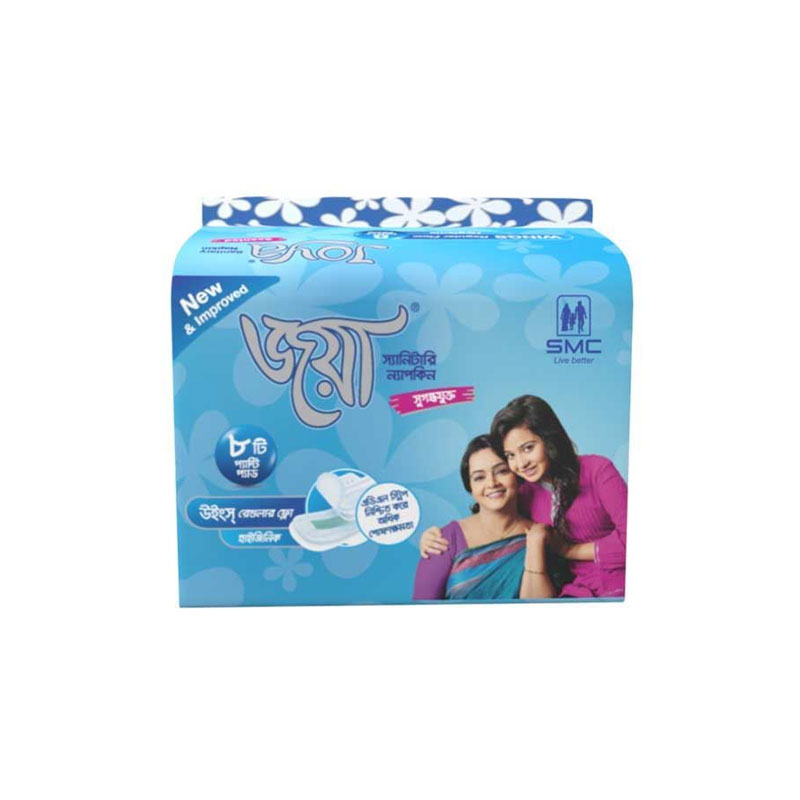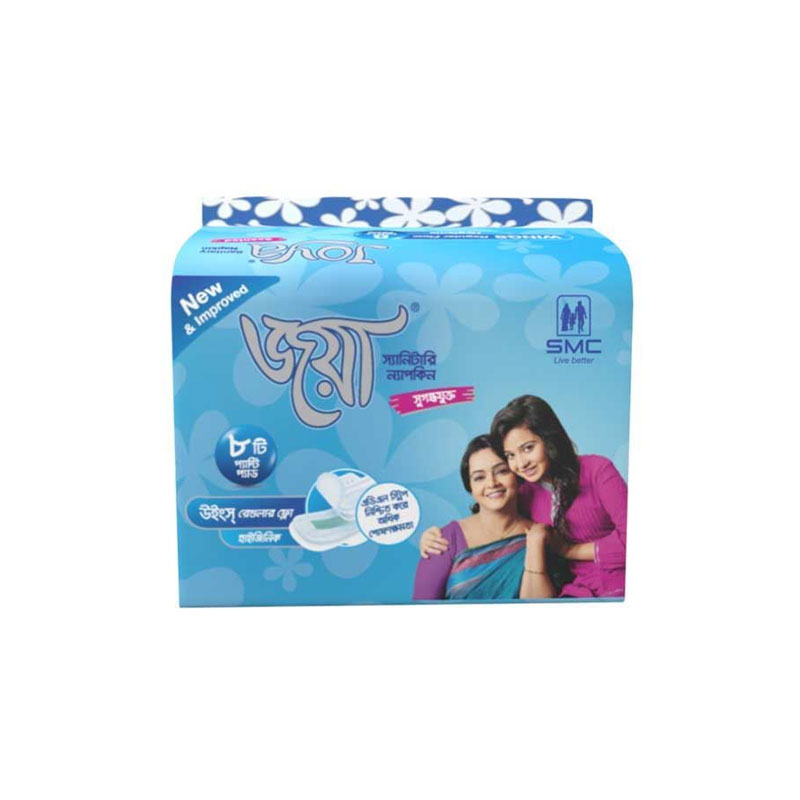 Joya Sanitary Napkin Wings Regular Flow - 8pcs Panty Pads
Joya Wings Regular Flow (panty system) is the most affordable regular wings sanitary napkin available in the market.
It is a scented sanitary napkin and available in convenient tri-folded packaging with individual wrapping.
It ensures faster absorption of liquid and prevents leakage.
The pad length is 240 mm.
Joya Wings Regular is available in 8 pads pack.