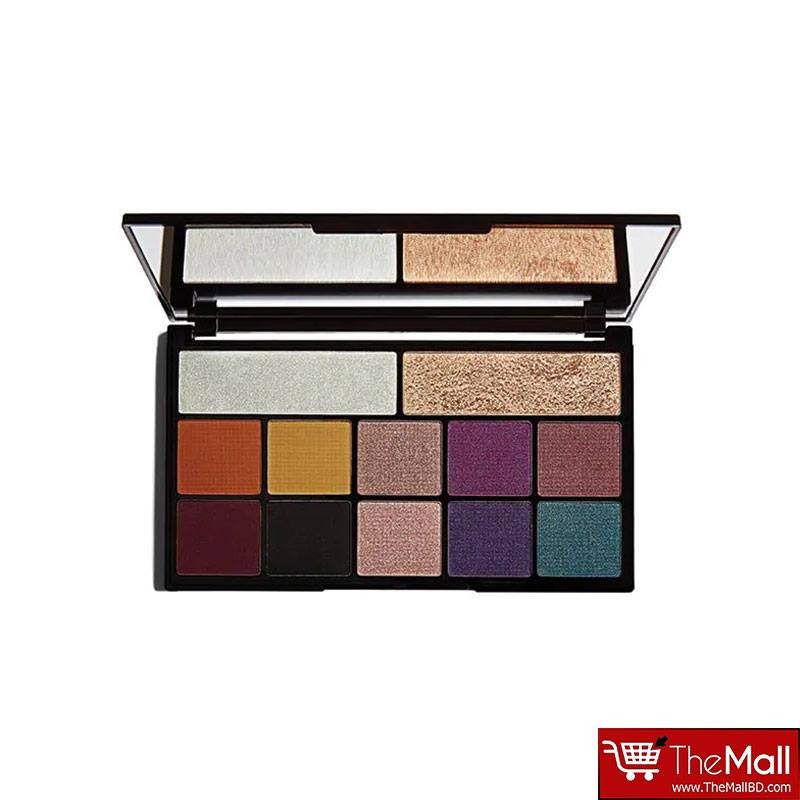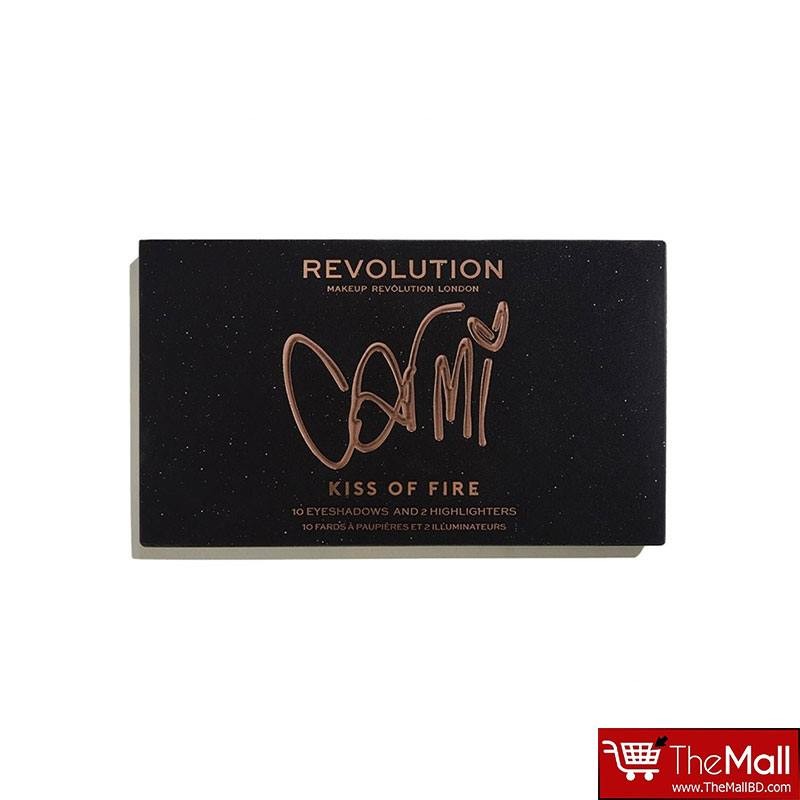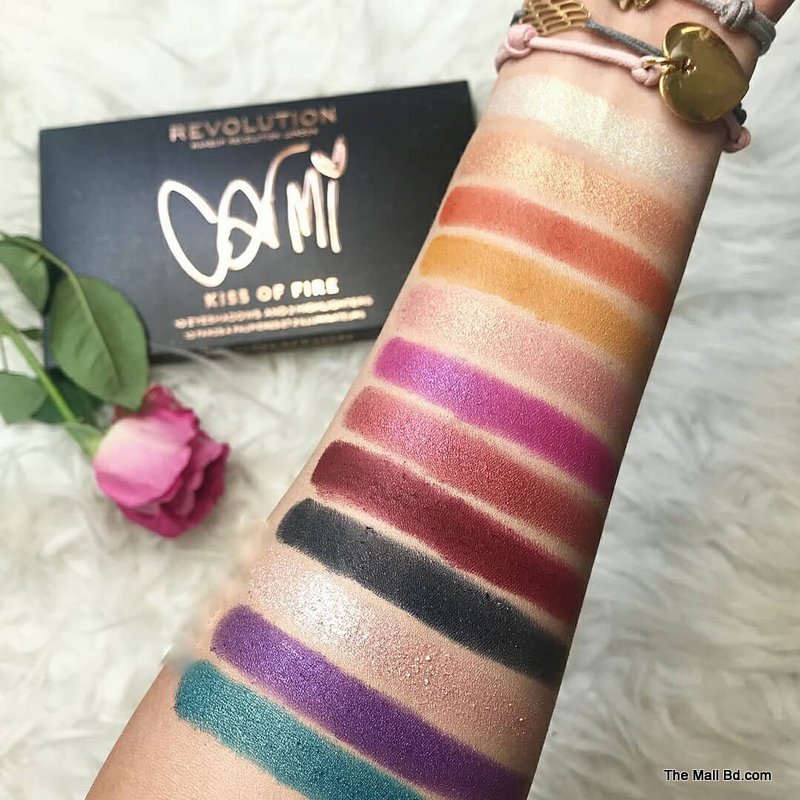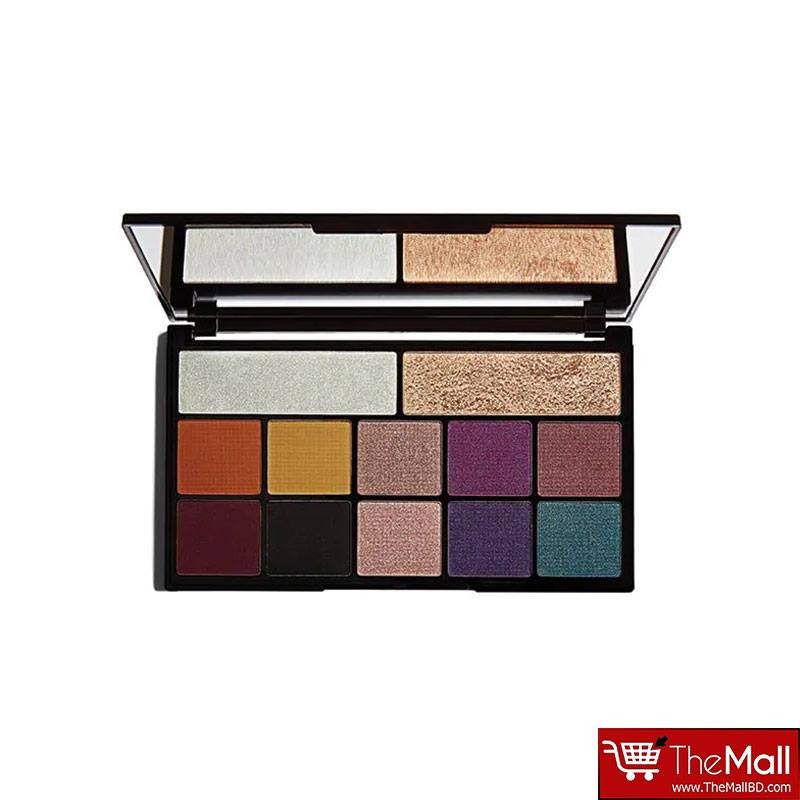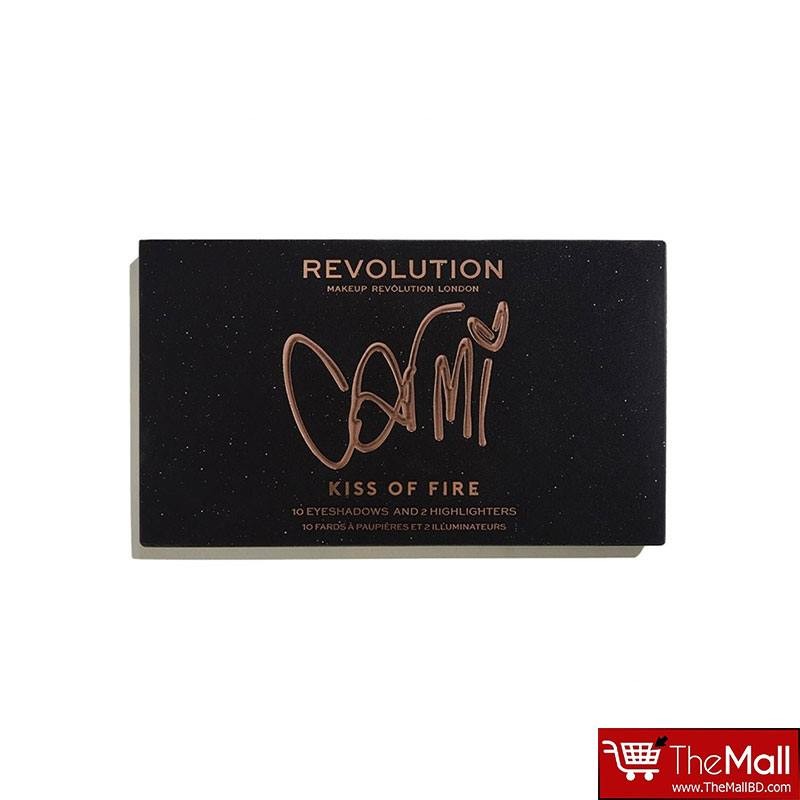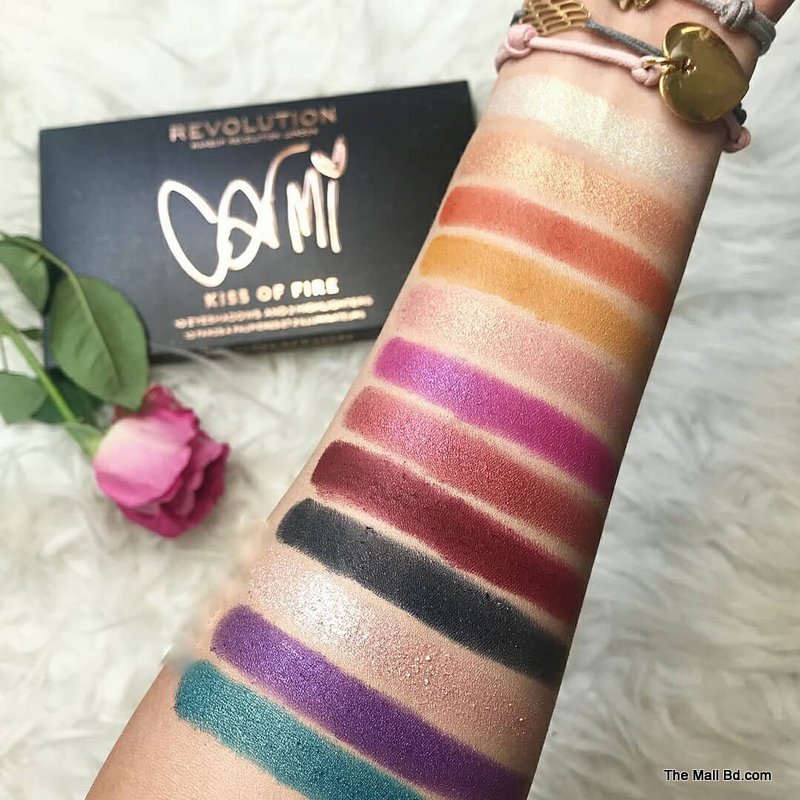 Makeup Revolution Kiss Of Fire Carmi Eyeshadow And Highlighter Palette
A 12-shade eye and face palette.
Express your individuality with the Revolution X Carmi Kiss of Fire Palette.
This palette offers ten highly-pigmented eyeshadows.
Comes in matte, shimmer and duo-chrome shades.
With two highlighters to create a glowing finish.
Imported from UK.