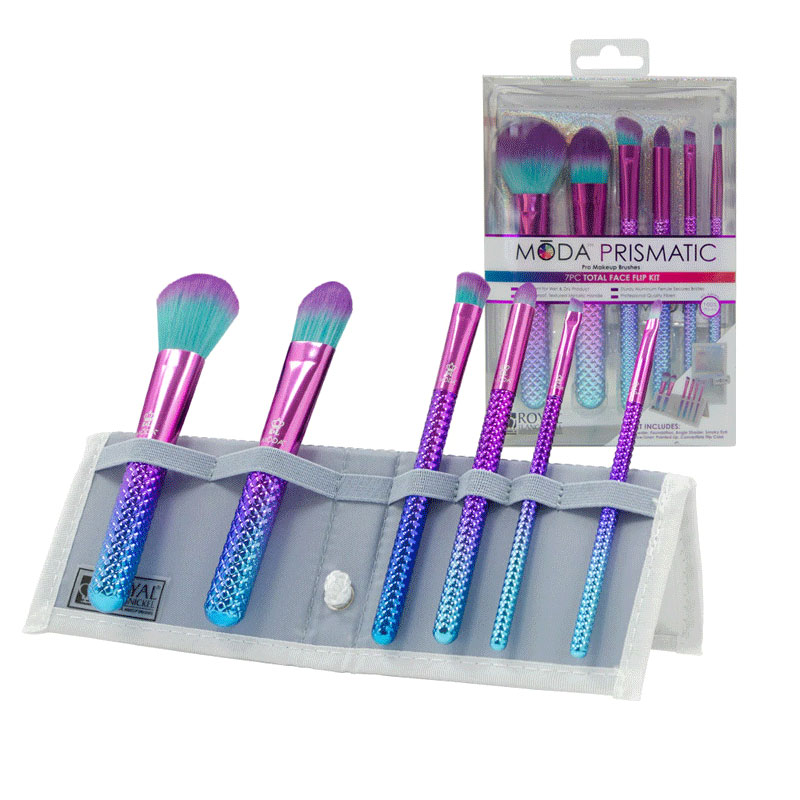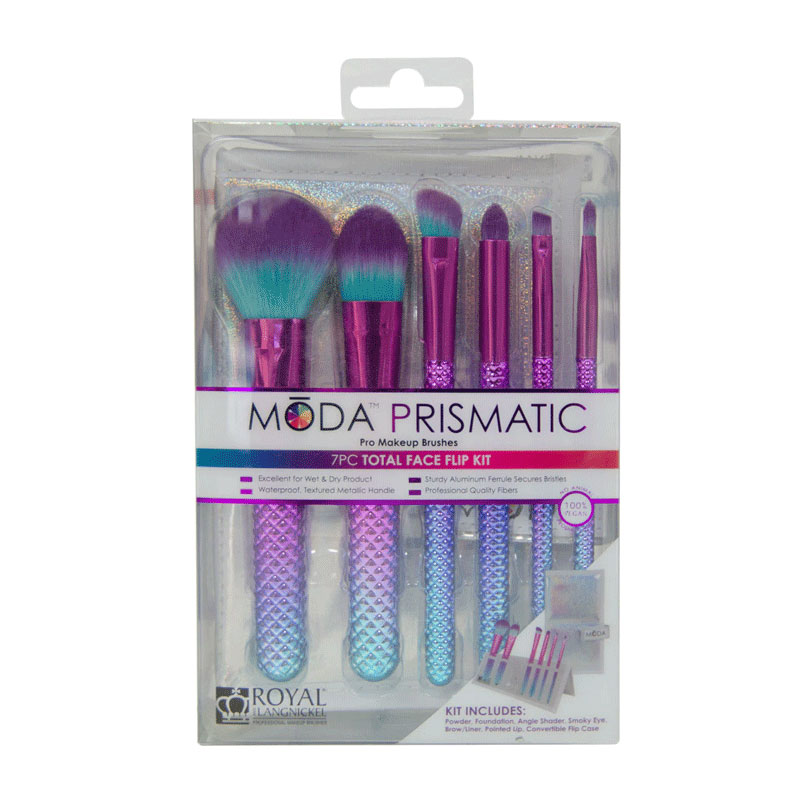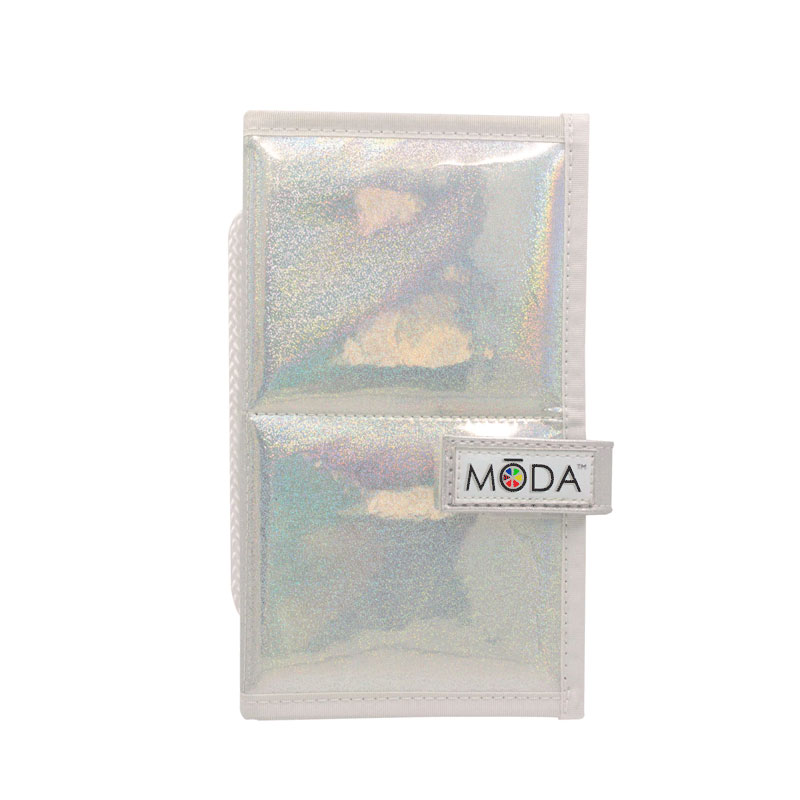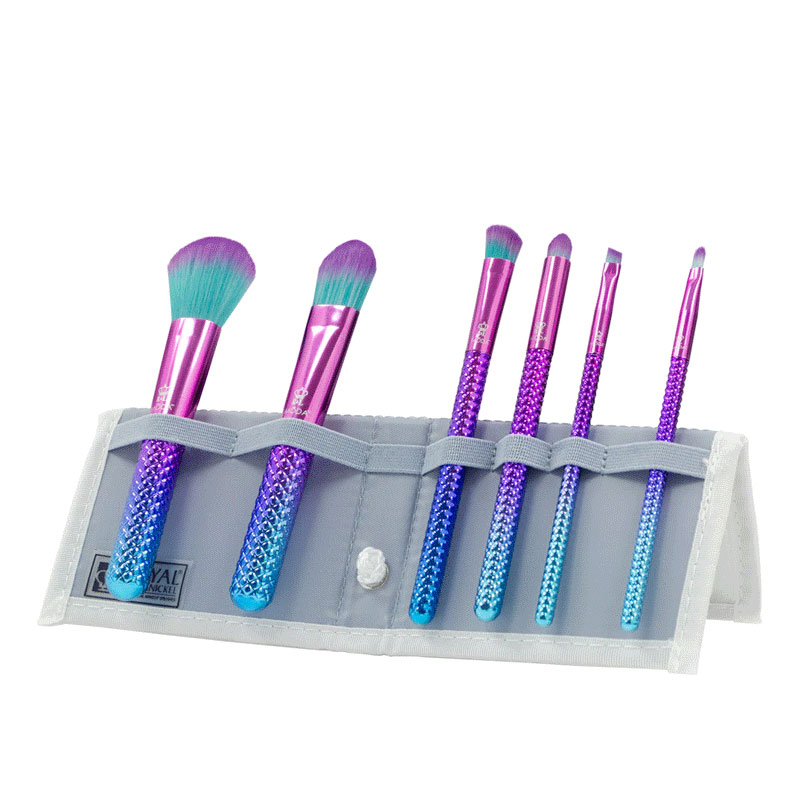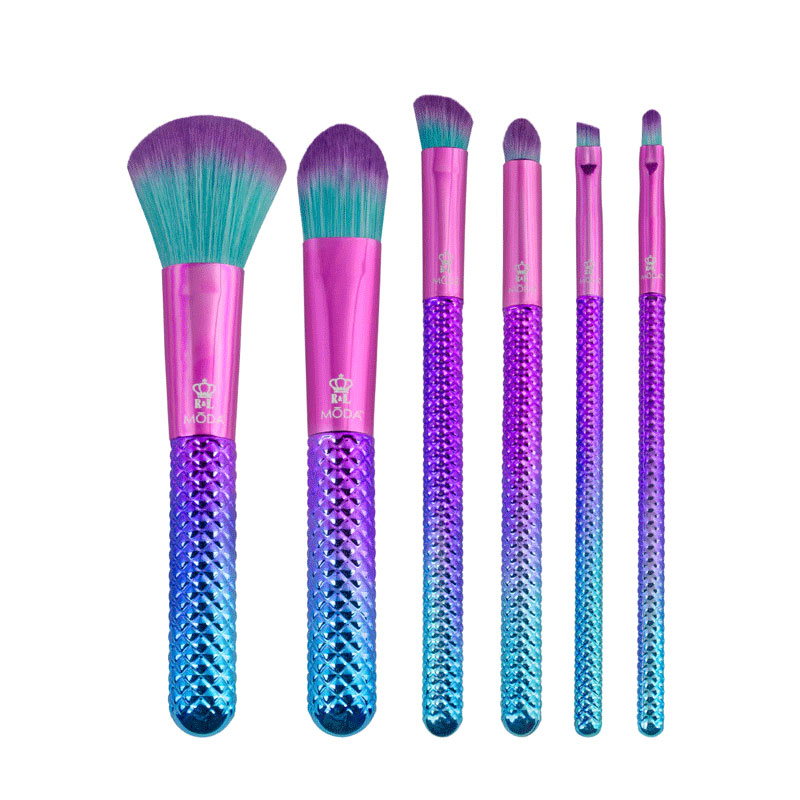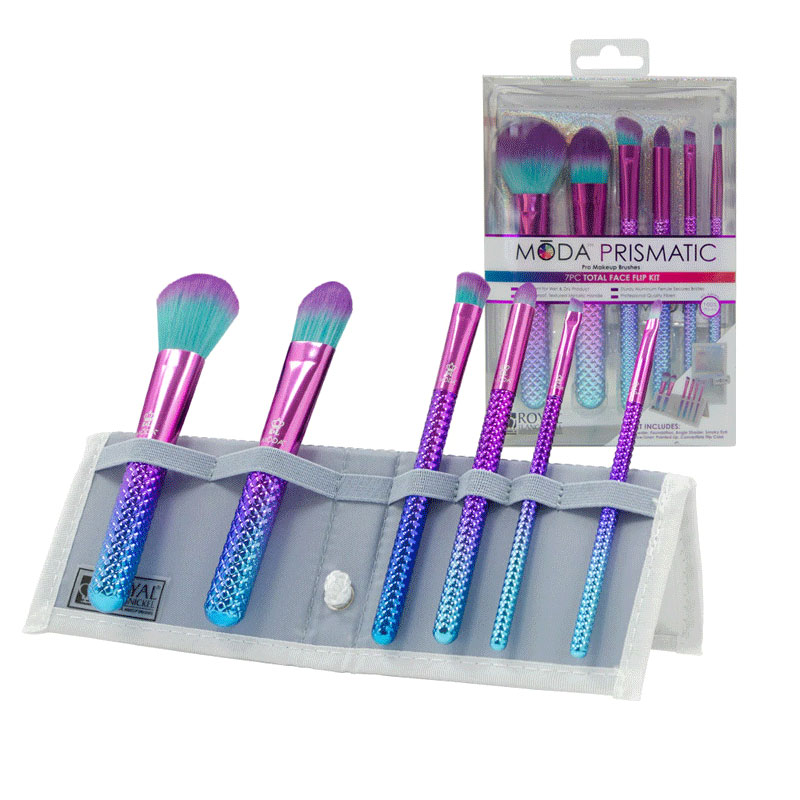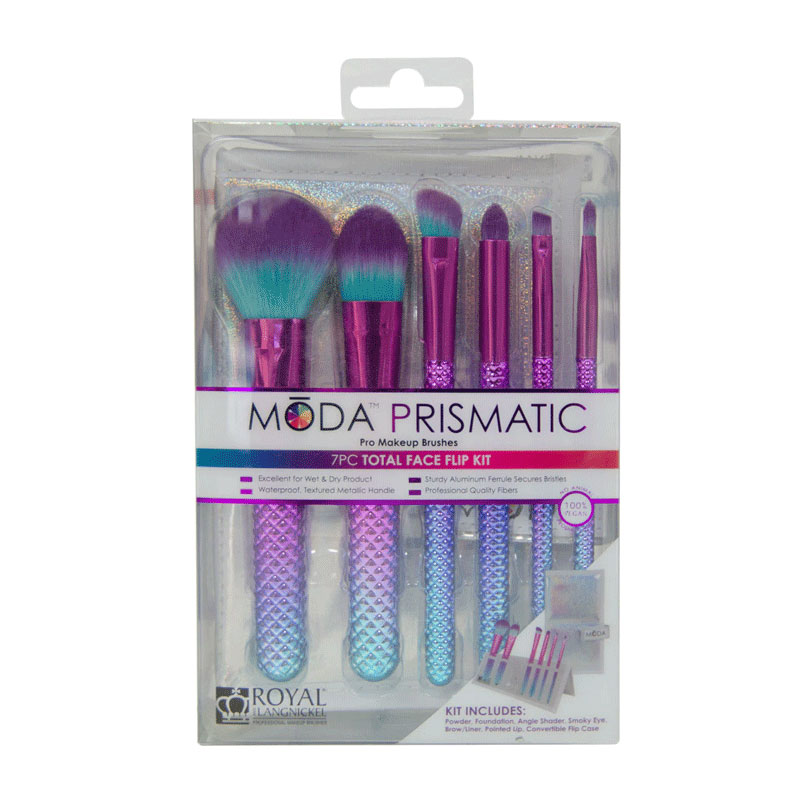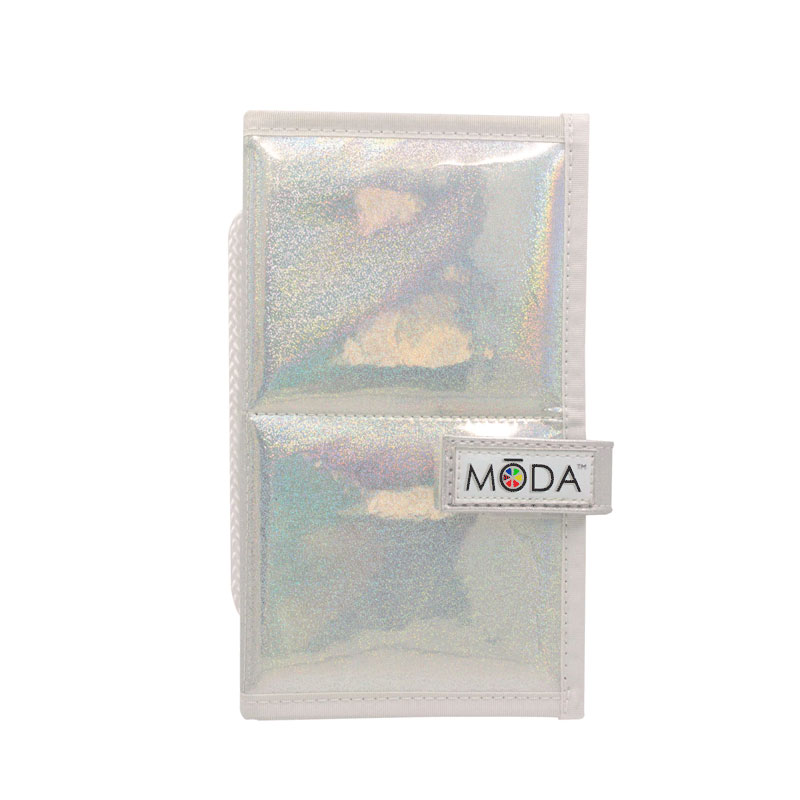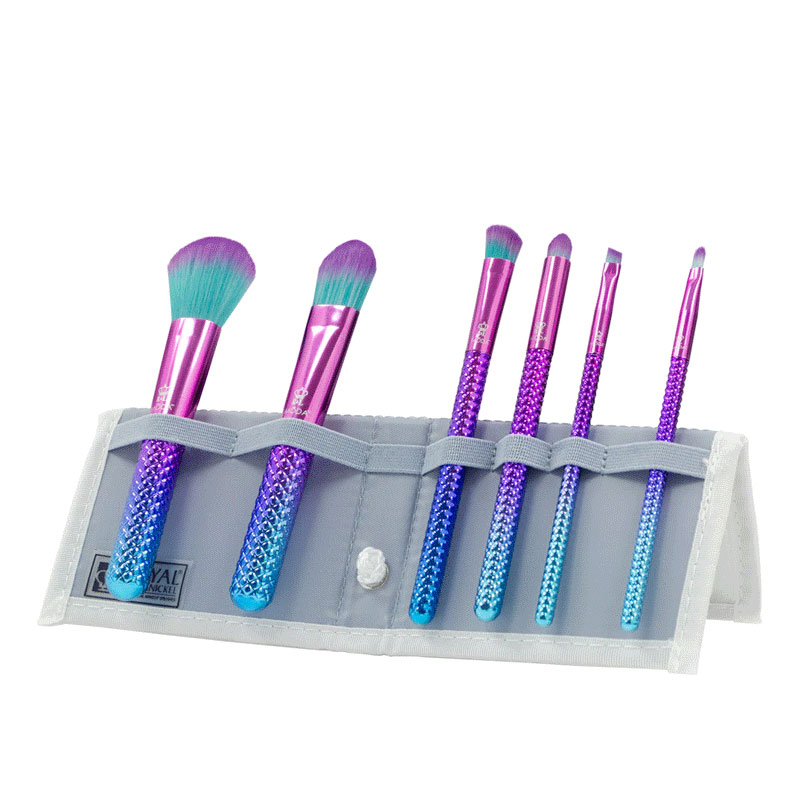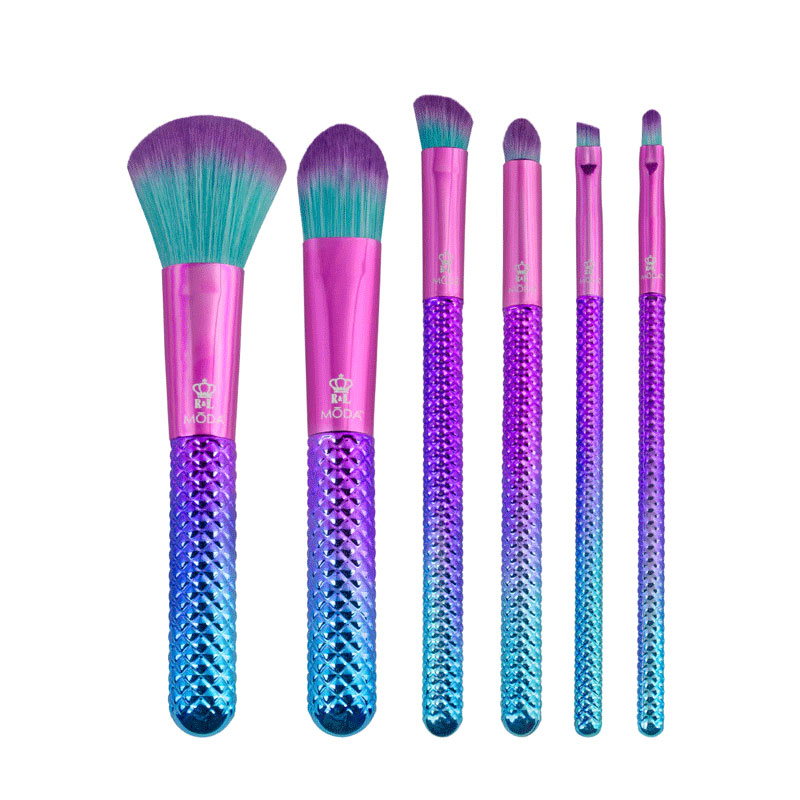 MODA Prismatic 7pc Total Face Flip kit
Brush Set Includes:
Powder: The perfect brush for buffing and blending to assure that all your contouring and foundation are uniform.
Foundation: Use this large brush for all over cream or liquid foundation application. Move the brush in one fluid movement over your face to apply and blend.
Angle Shader: Apply eye shadow evenly.
Smoky Eye: Apply shadow with precision in the crease and close to the lash line for a dramatic look.
Brow/Liner: Perfect for eyebrows or eyeliner.
Pointed Lip: The smooth, round edge makes this brush ideal for lining and defining lips.
MODA Holographic Flip Case.
Made in China.
Imported from UK.