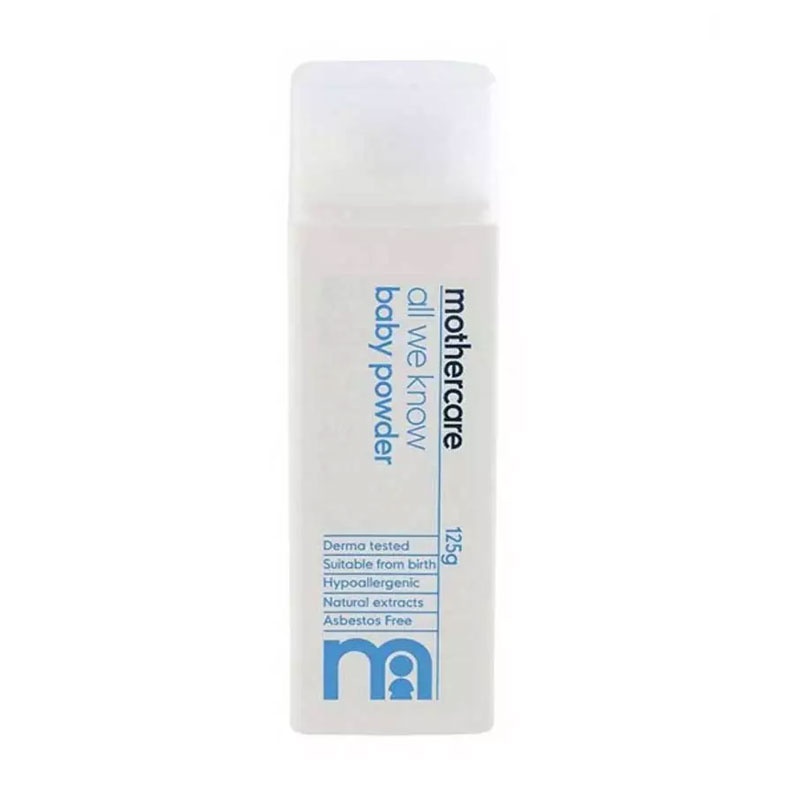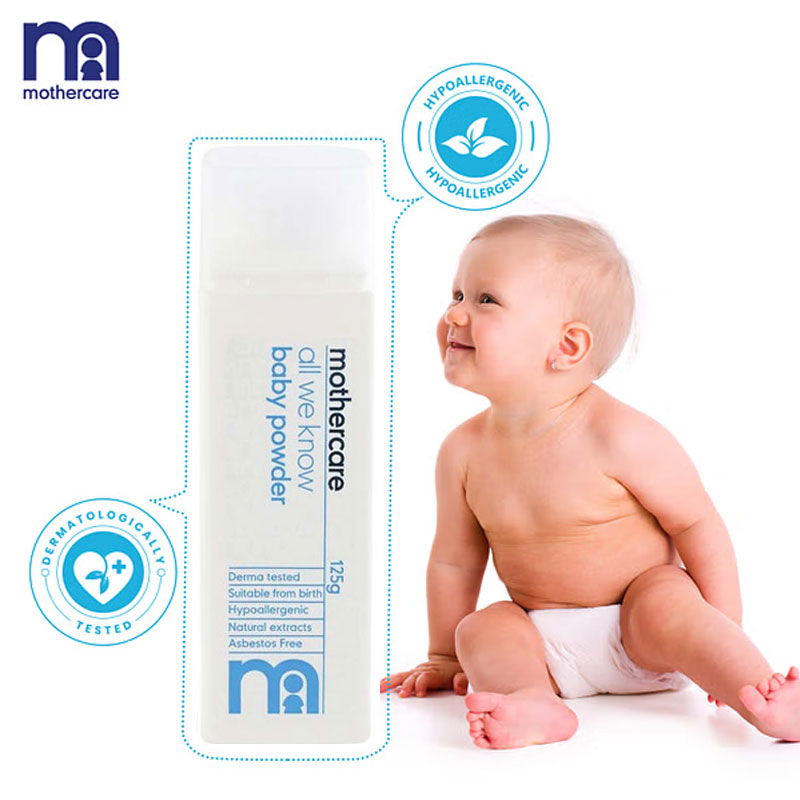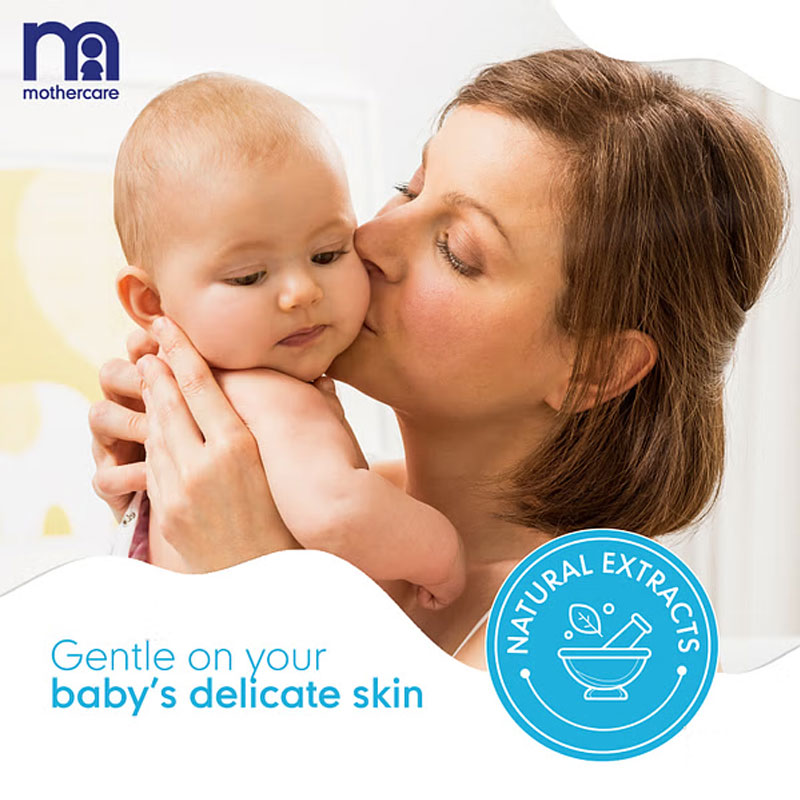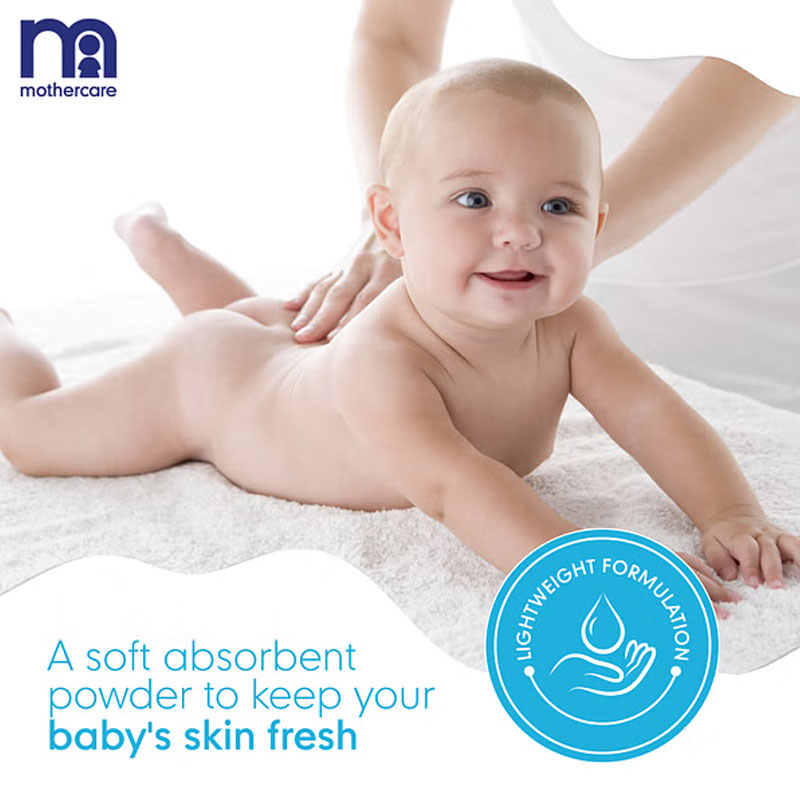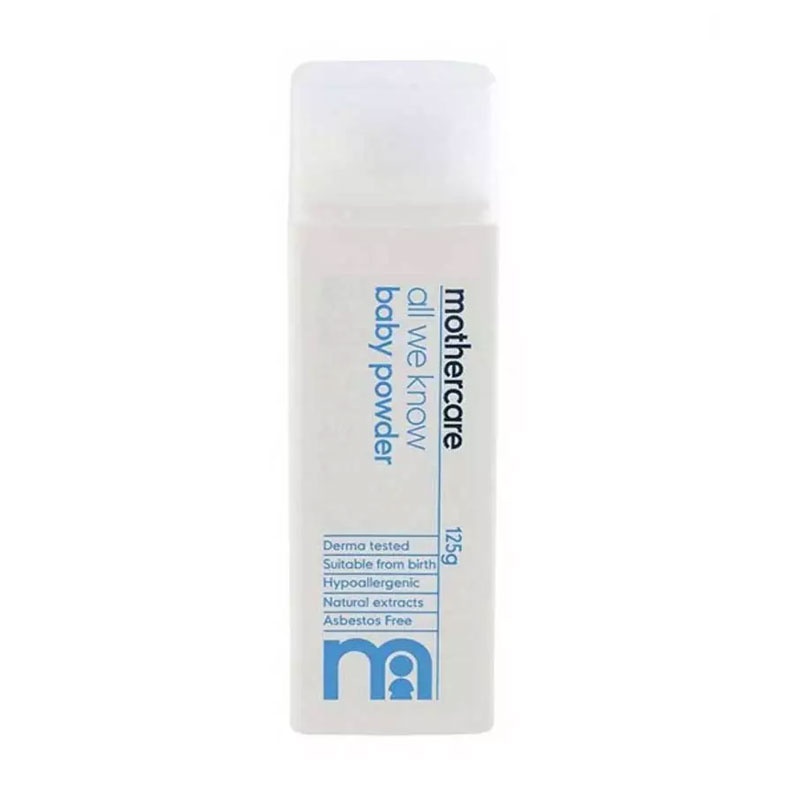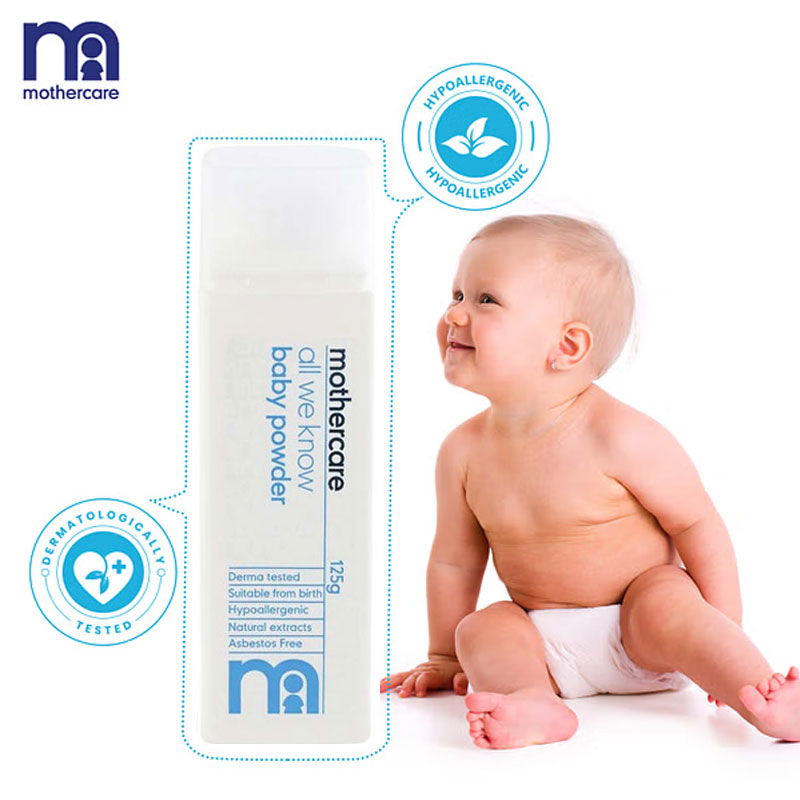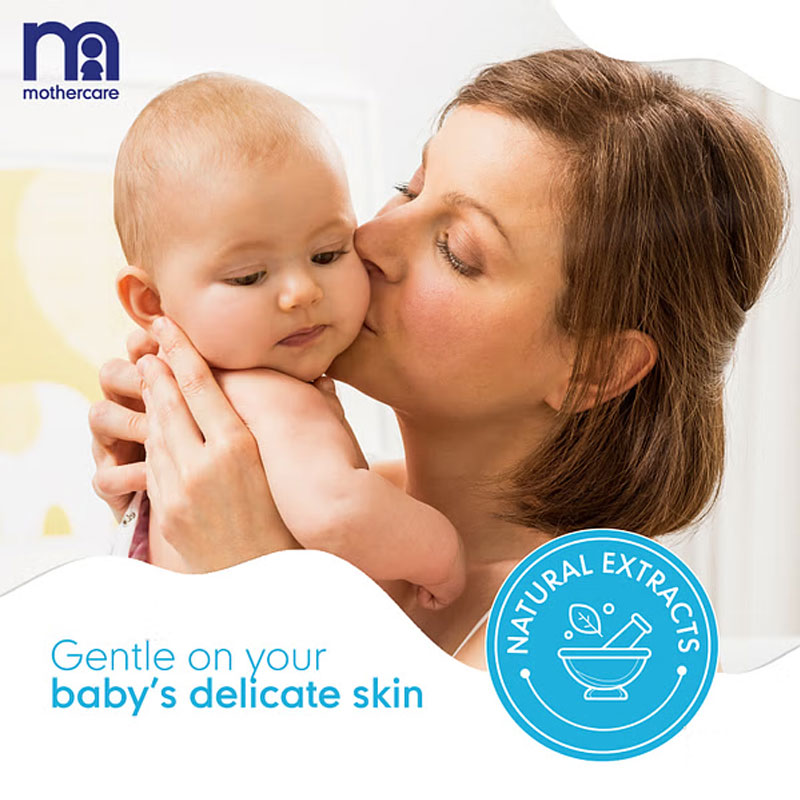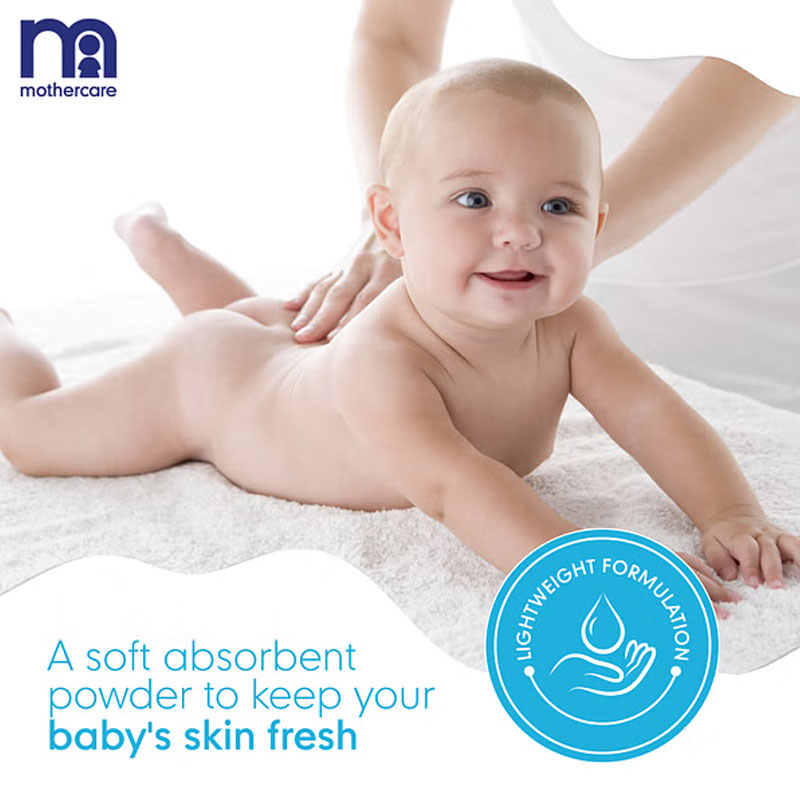 Mothercare All We Know Baby Powder 125g
The Mothercare Baby Powder is the ideal product to reduce the irritation and discomfort caused by sweat and humidity.
Eliminate the friction and moisture from your child's delicate skin while keeping it cool and comfortable at all times.
Made from natural products like chamomile extracts and olive oil.
This absorbent powder also contains natural moisturiser free from harmful chemicals.
This gentle powder is infused with mild and soothing fragrances to reduce irritation to the newborn's nostrils.
Made In India.
Imported from UK.