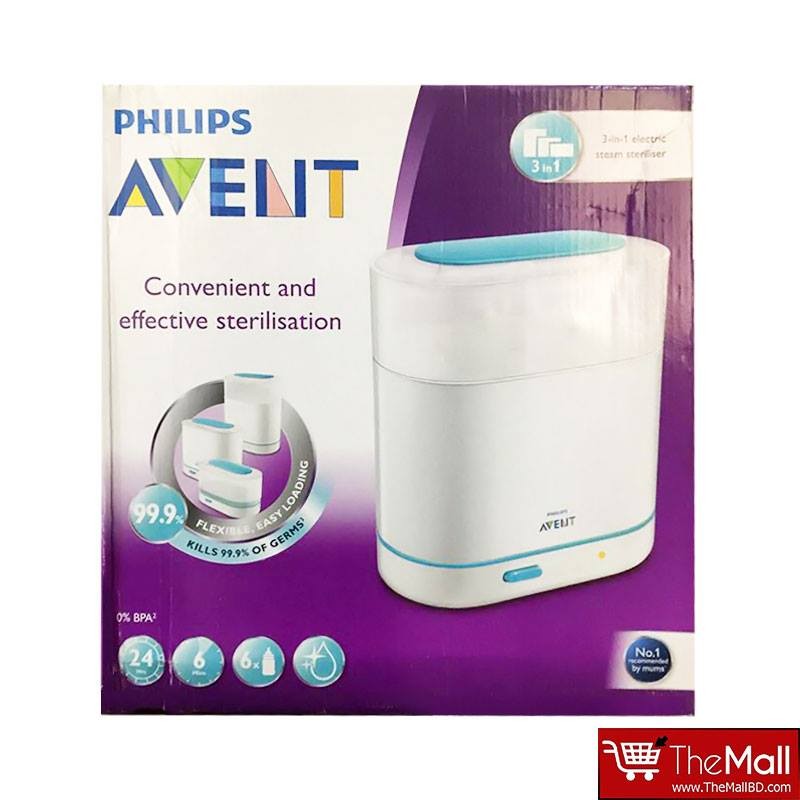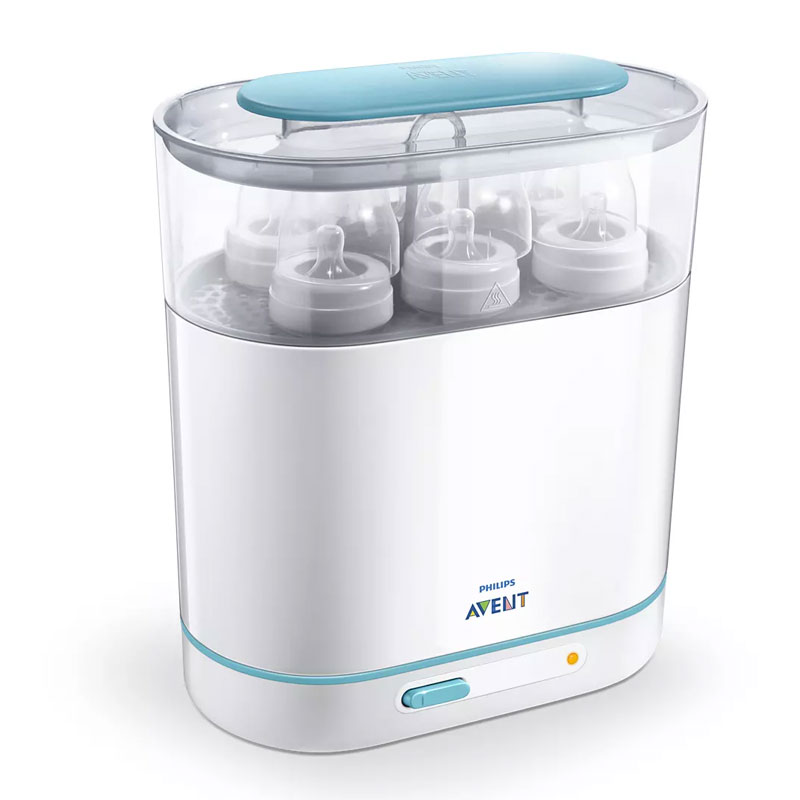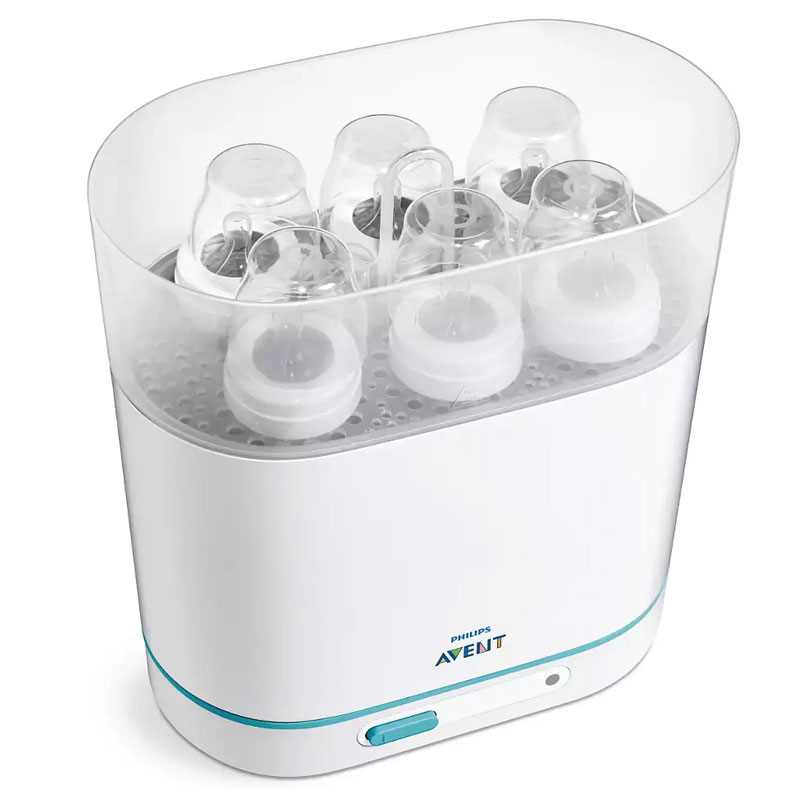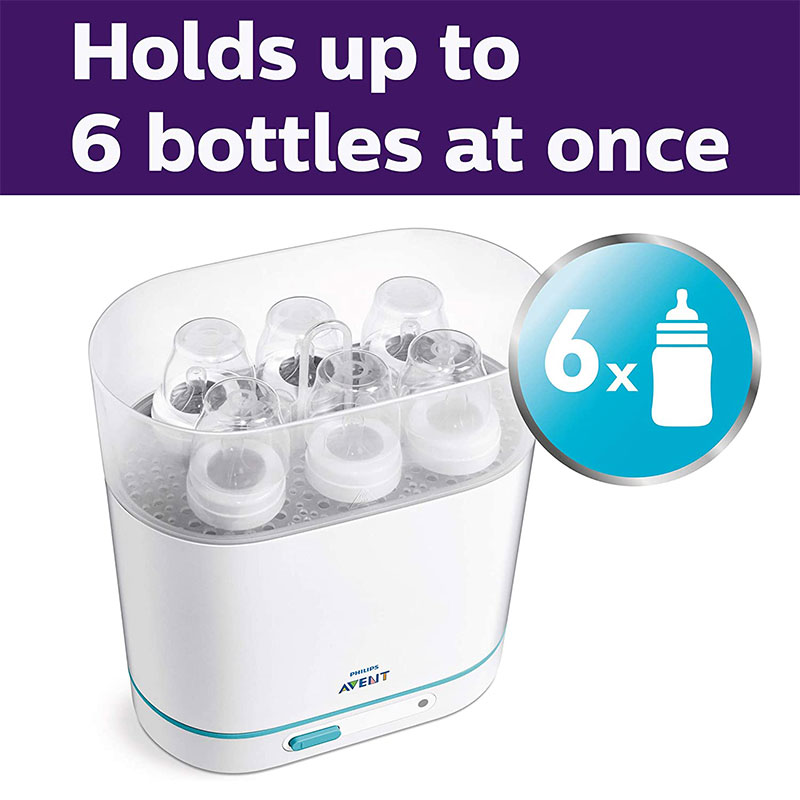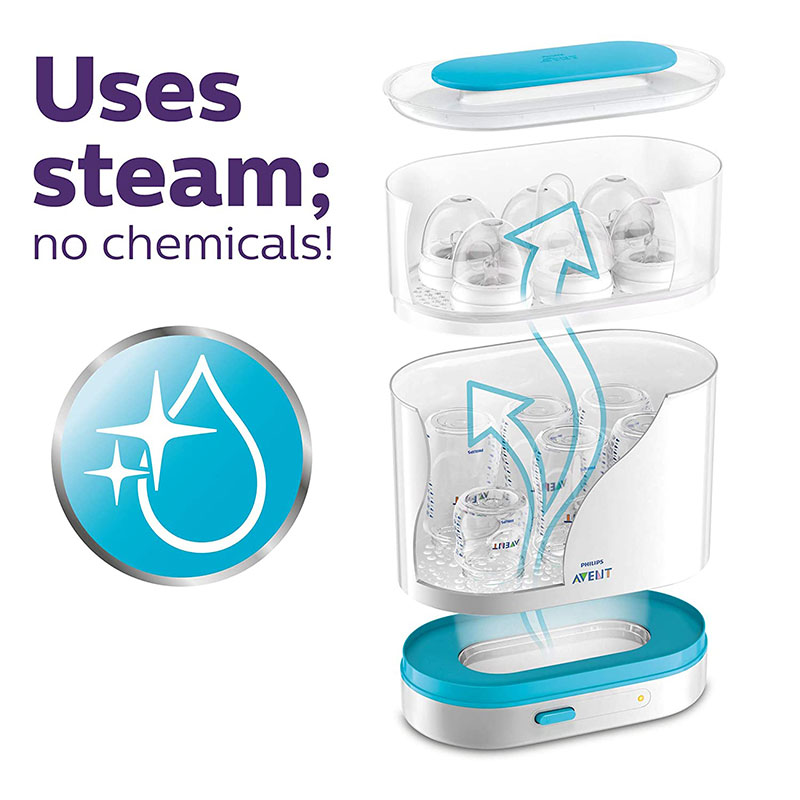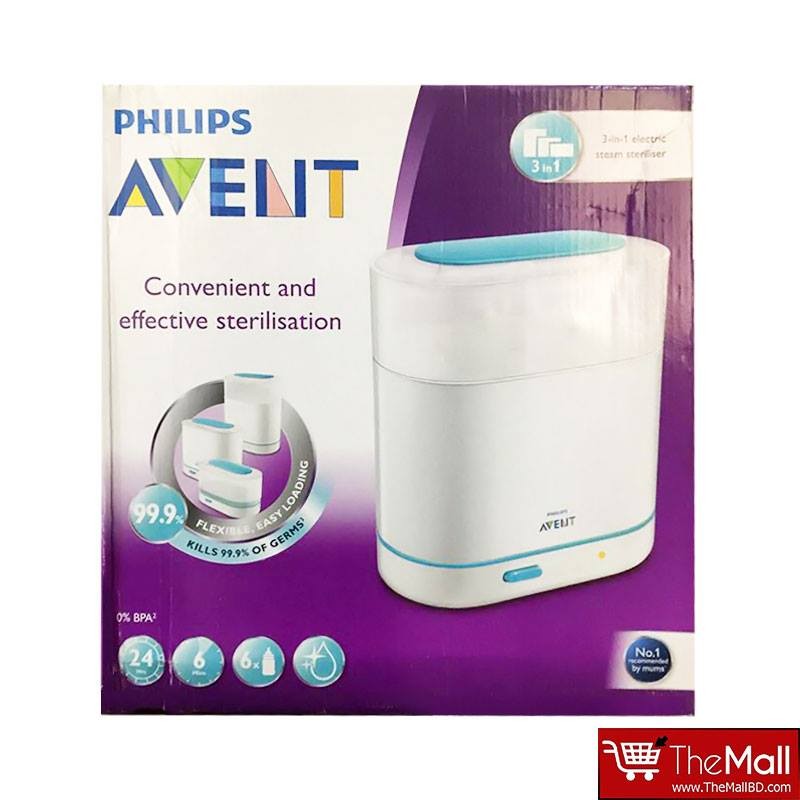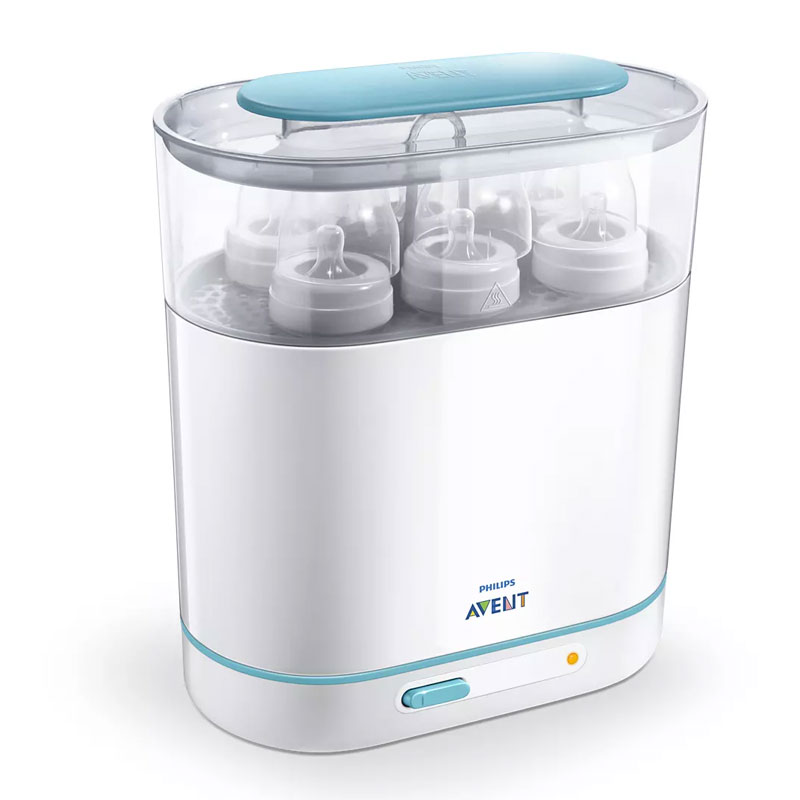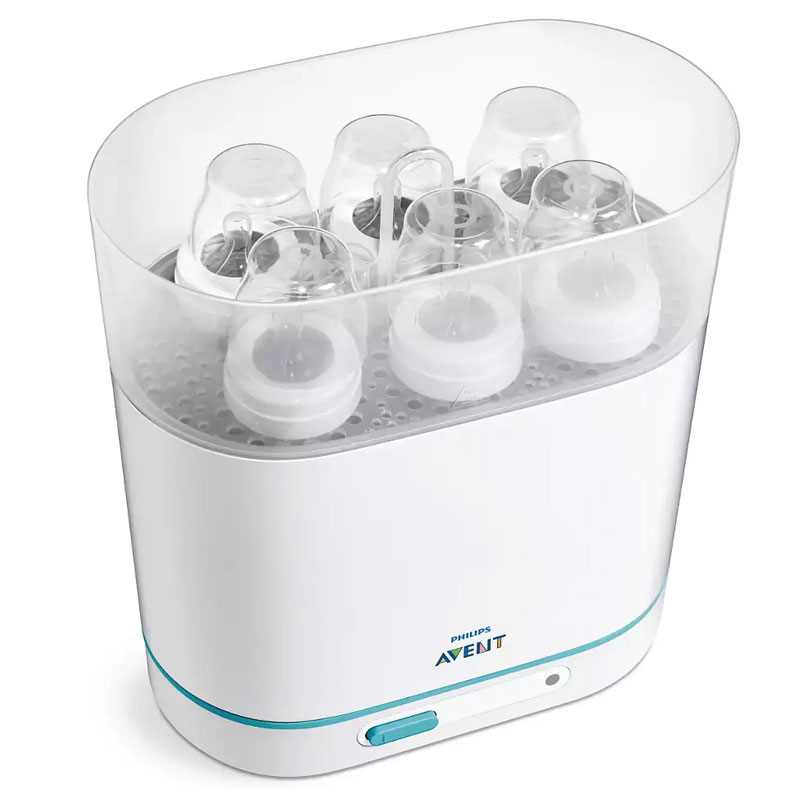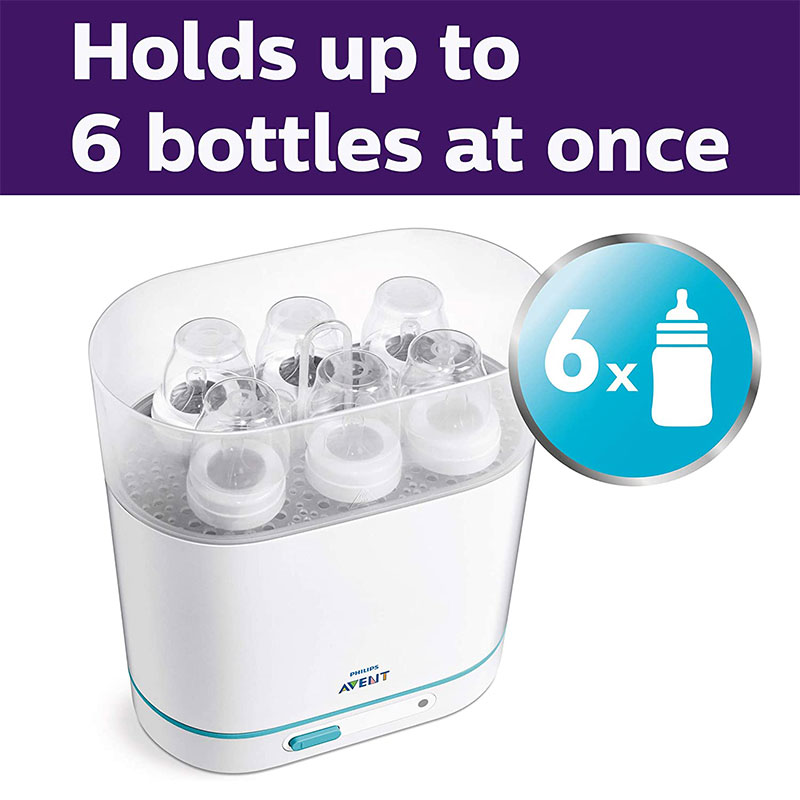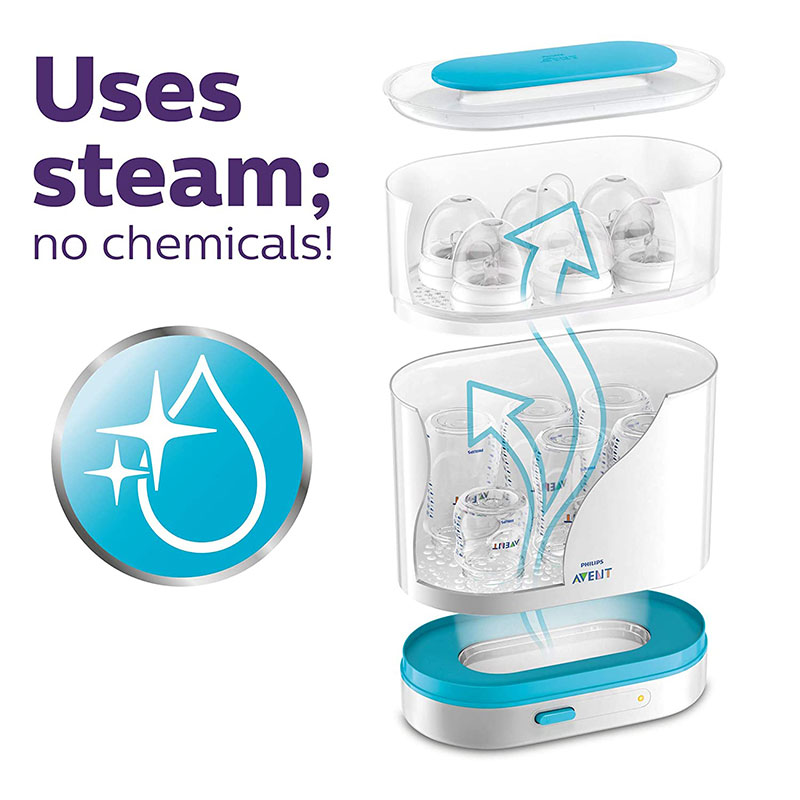 Philips AVENT 3-in-1 Electric Steam Sterilizer
Save space in your kitchen: BPA-free sterilizer transforms into three different sizes depending on your needs.
Fits bottles, breast pumps and accessories, and toddler plates and cutlery.
Fast six-minute sterilization cycle.
Auto power shut-off to save energy. 220-240 V.
This item requires regular descaling, as often as every two weeks in hard water areas.
Made in Turkey.