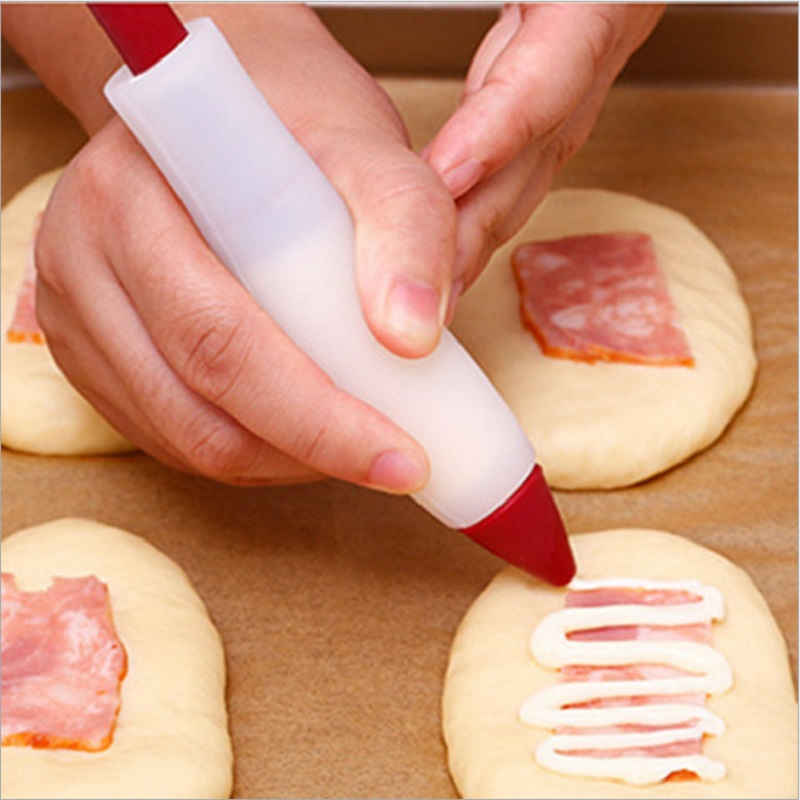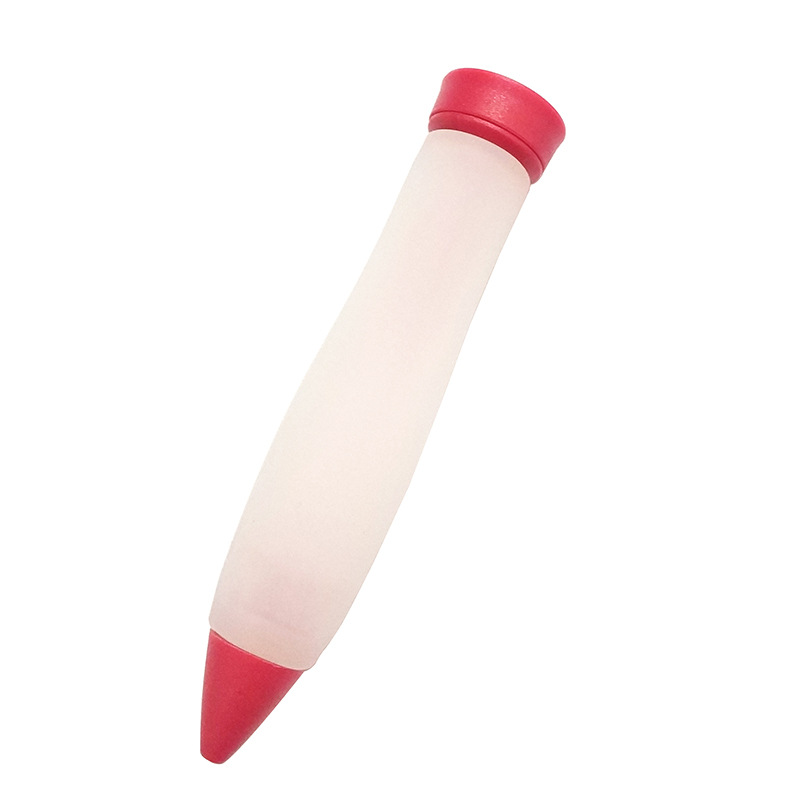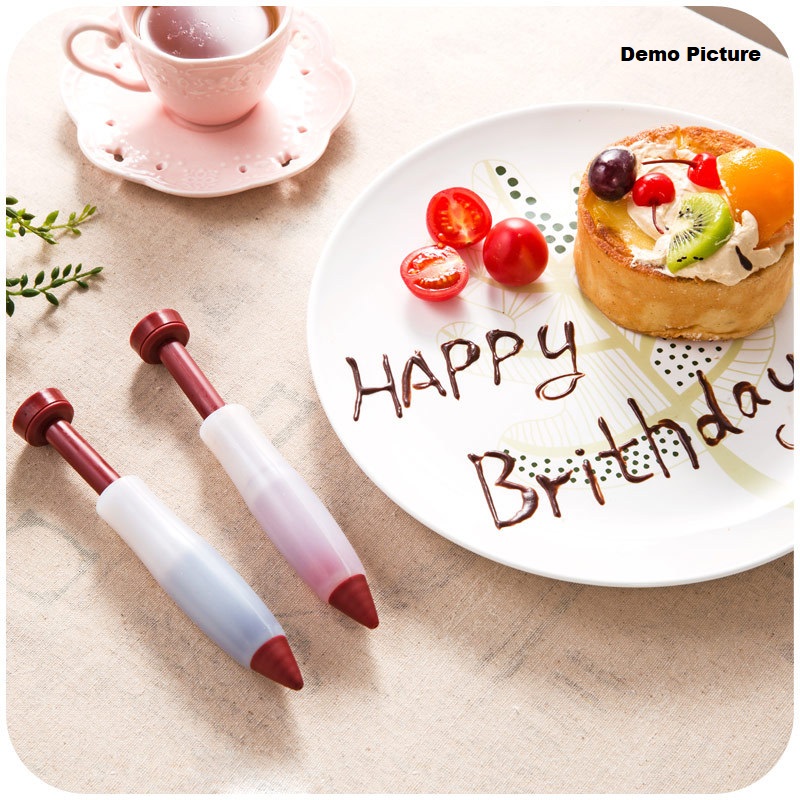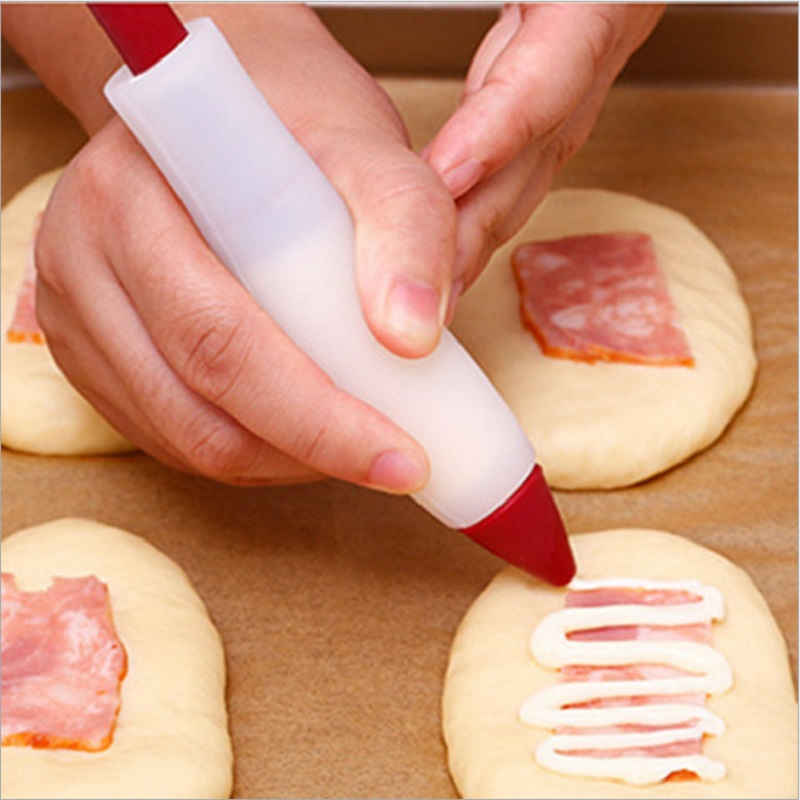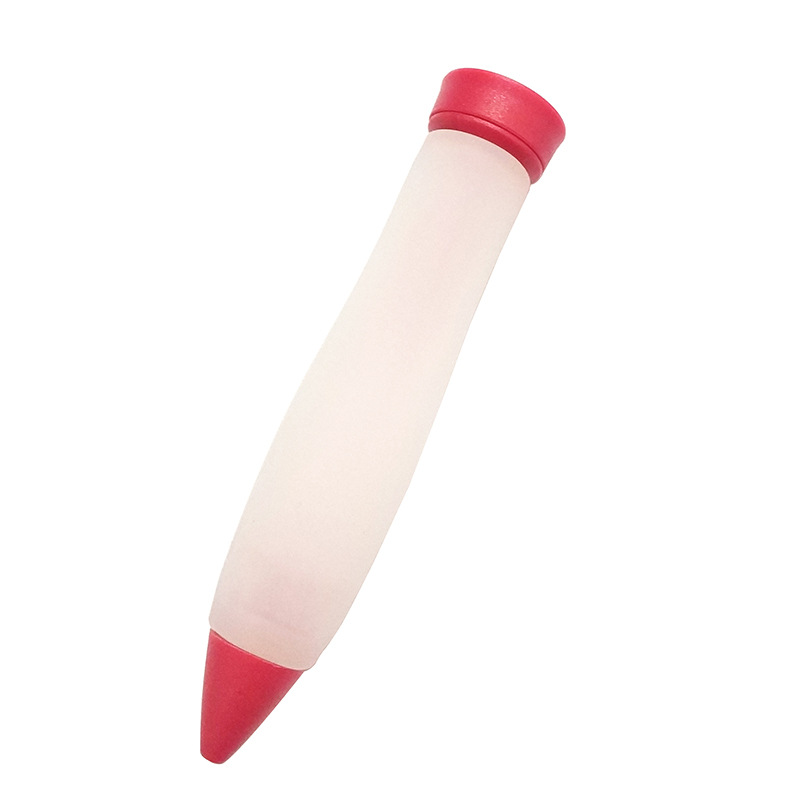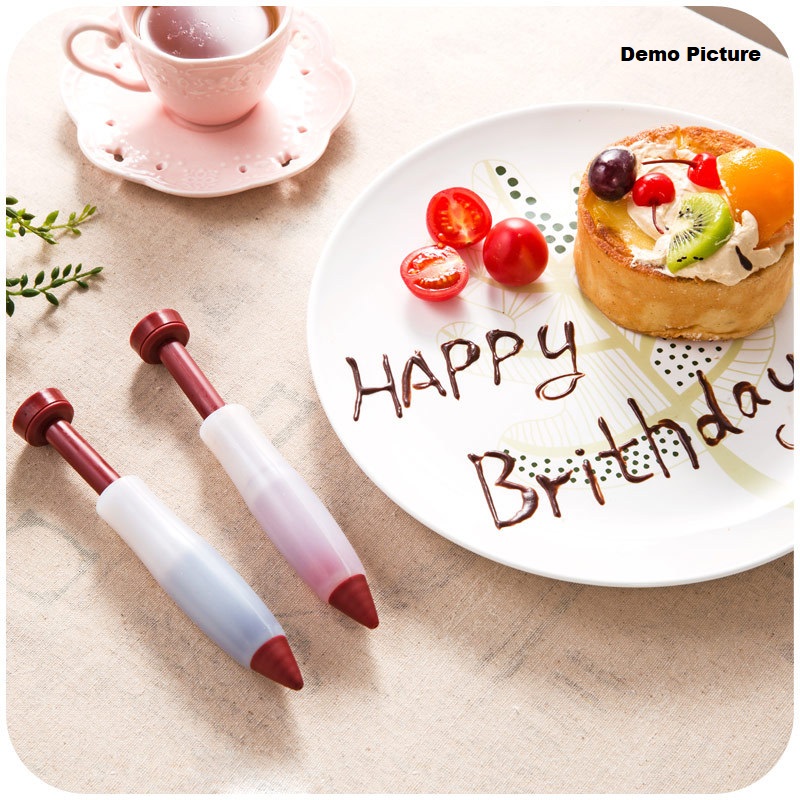 Reusable Syringe Pen for Decorating on cake
This decorating pen is made of premium food grade silicone which is durable, reusable, non-stick, non-toxic and corrosion resistant.
Using this reusable pastry cream decorating tool, you can accurately decorate cakes, cookies and tarts with icing, caramel or melted chocolate.
It's squeezable silicone body and plunger allows for an accurate and controlled release of filling.
Simply fill the pen with chocolate, push the plunger and squeeze to write on cakes, cupcakes or pastry.
A fun and indispensable tool to personalize and beautify your favorite desserts.
Made in P.R.C.