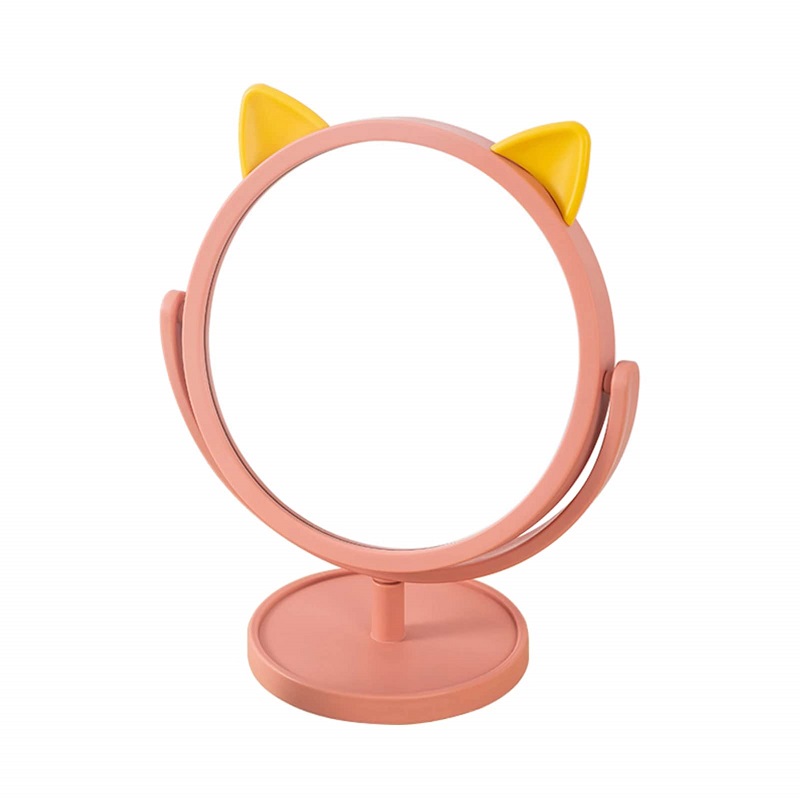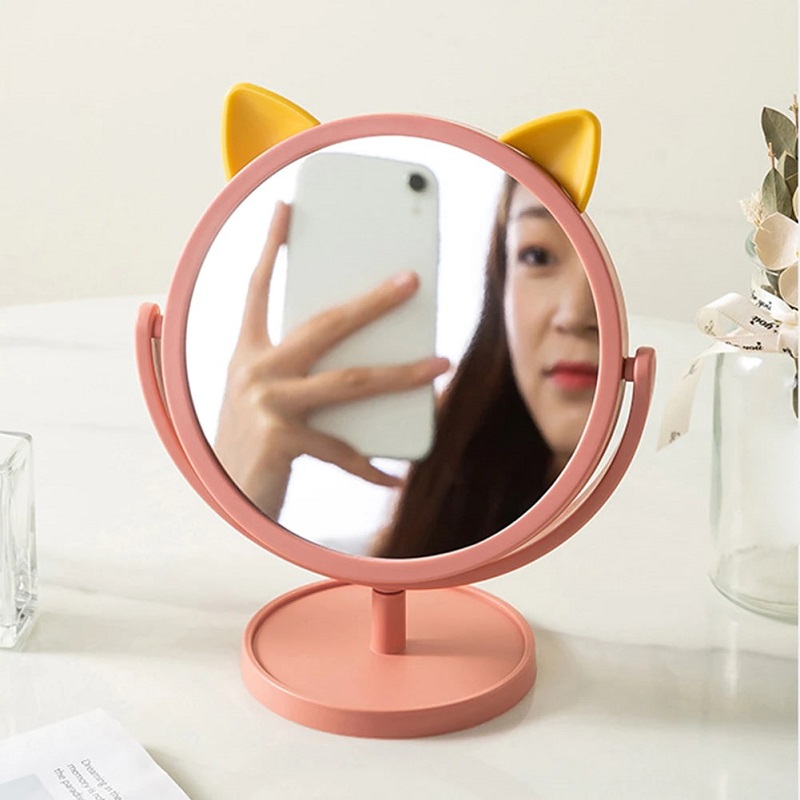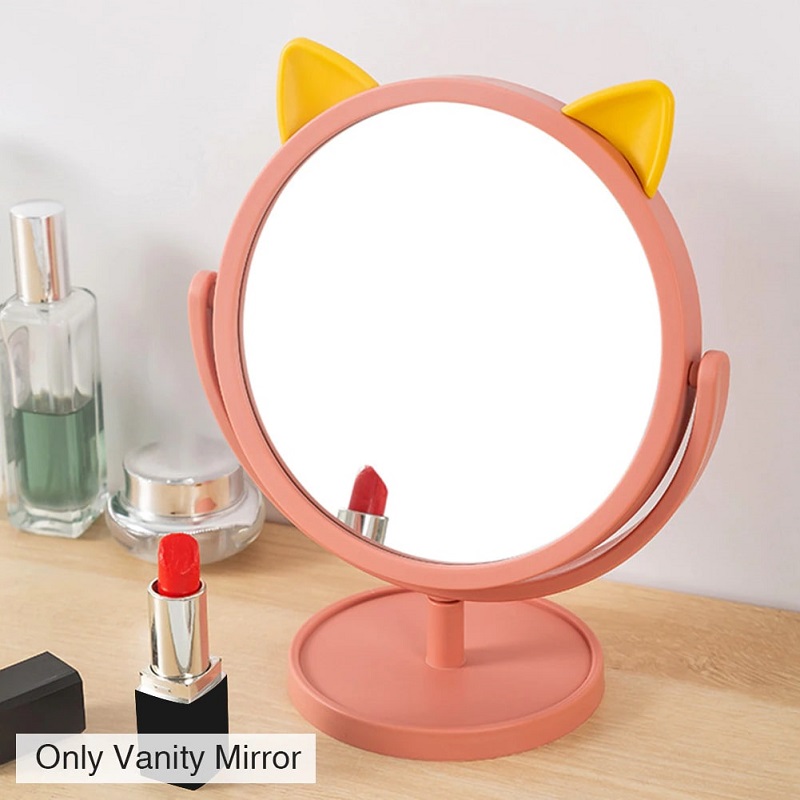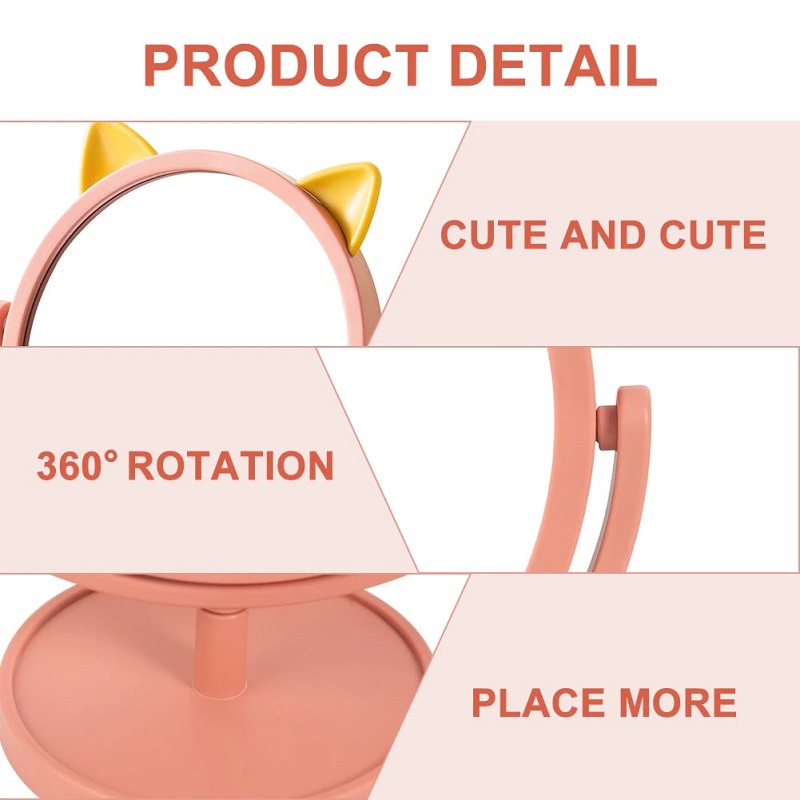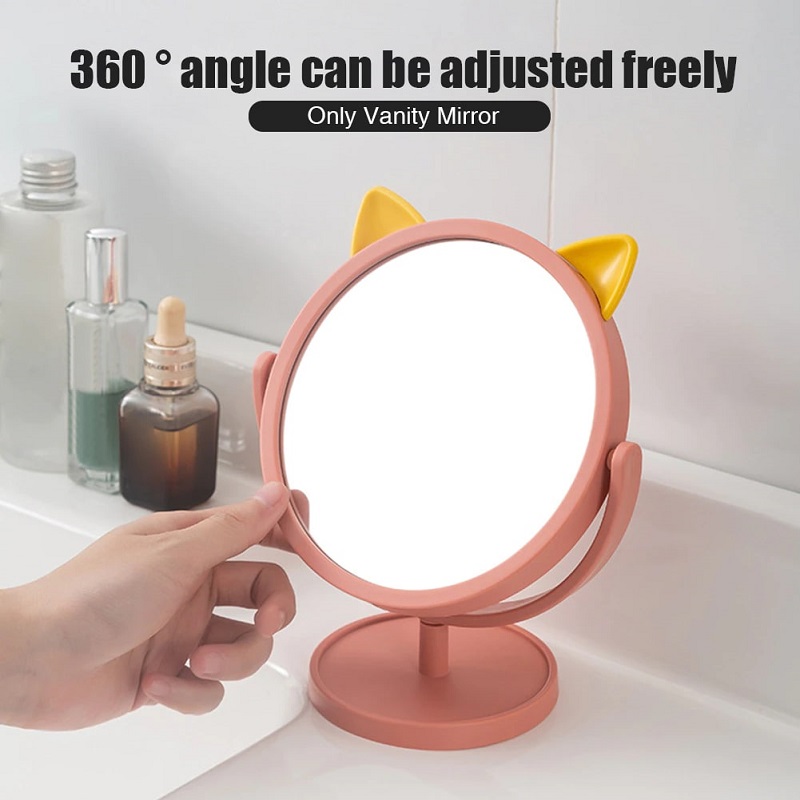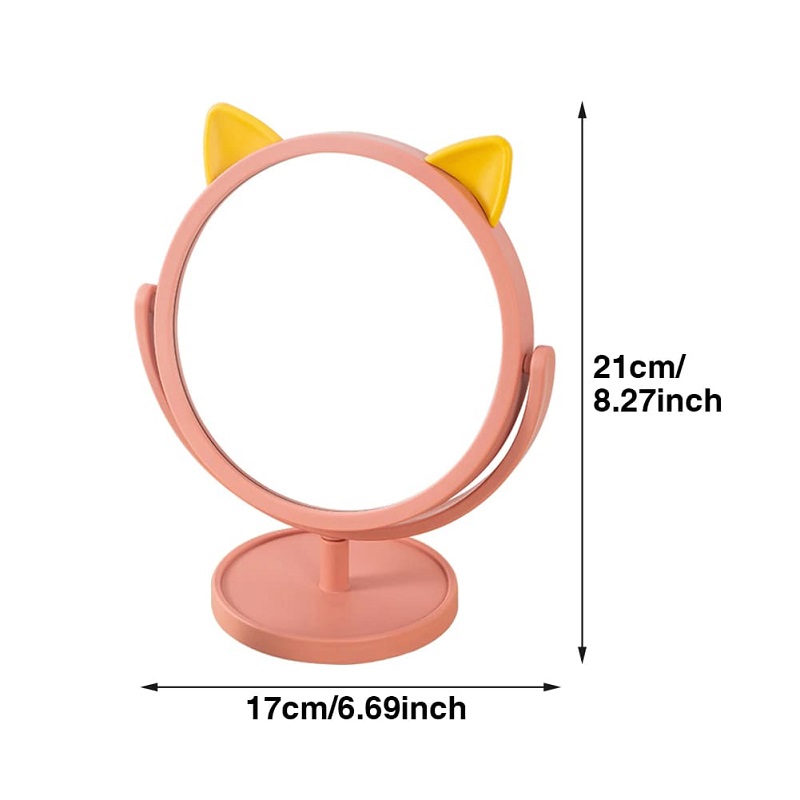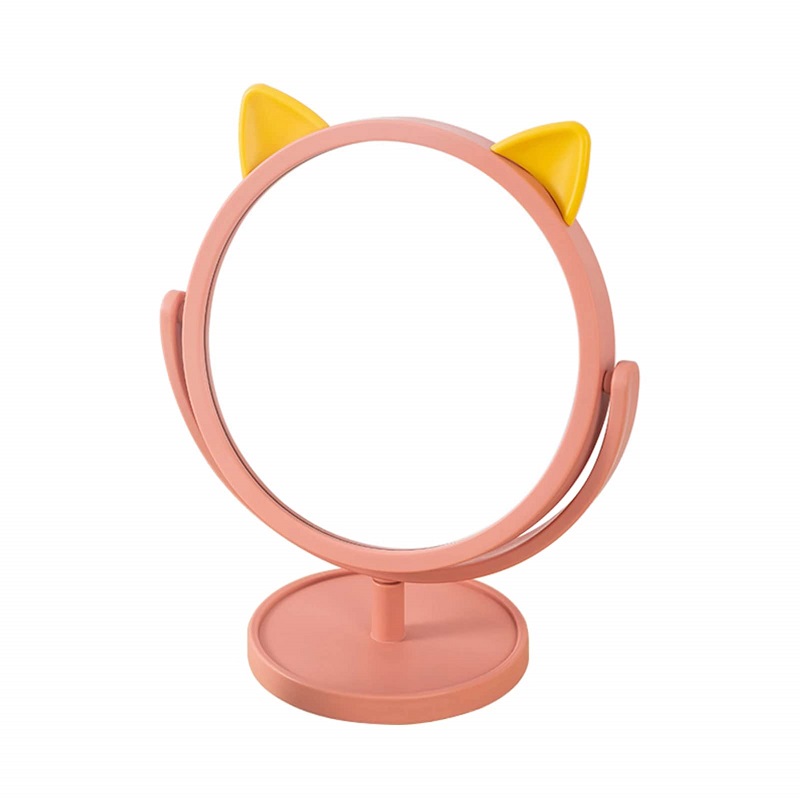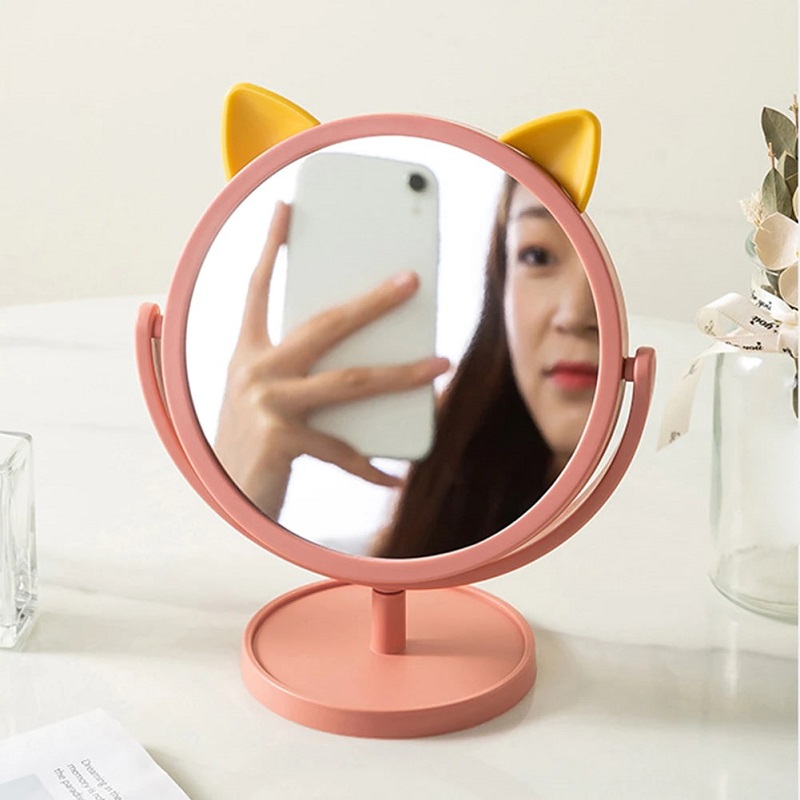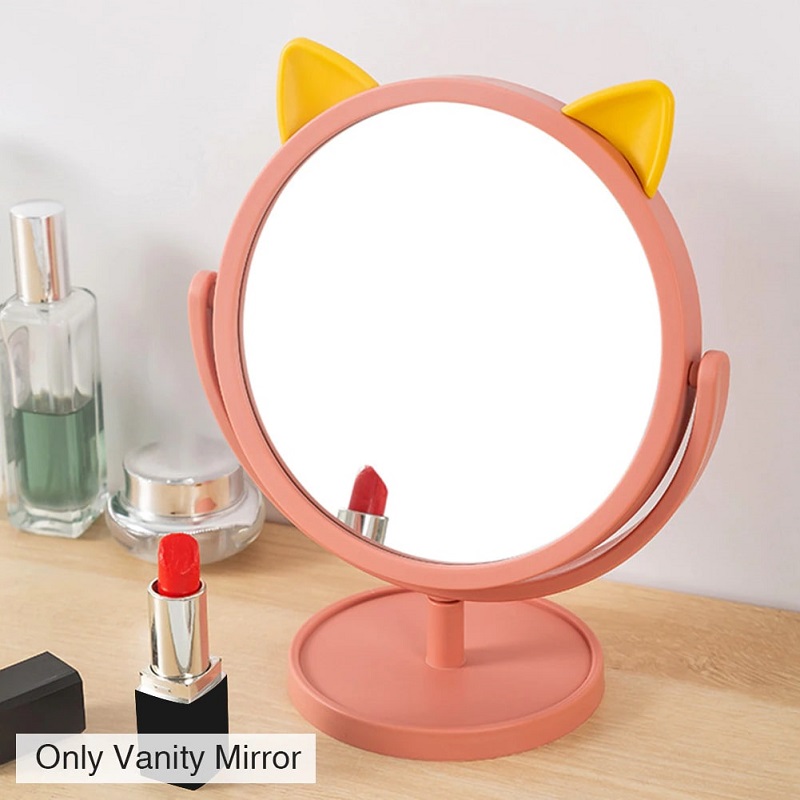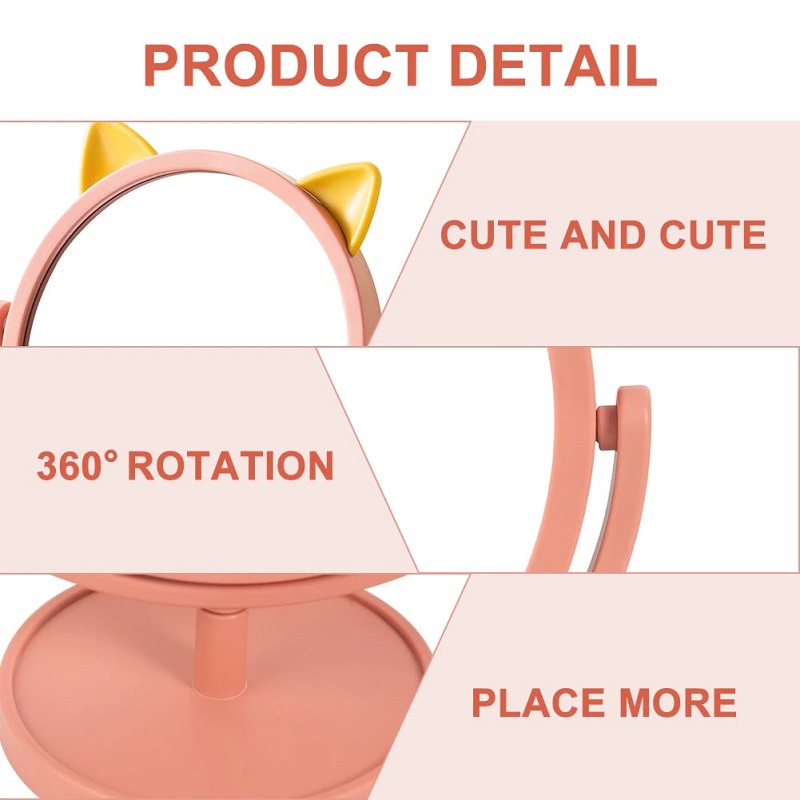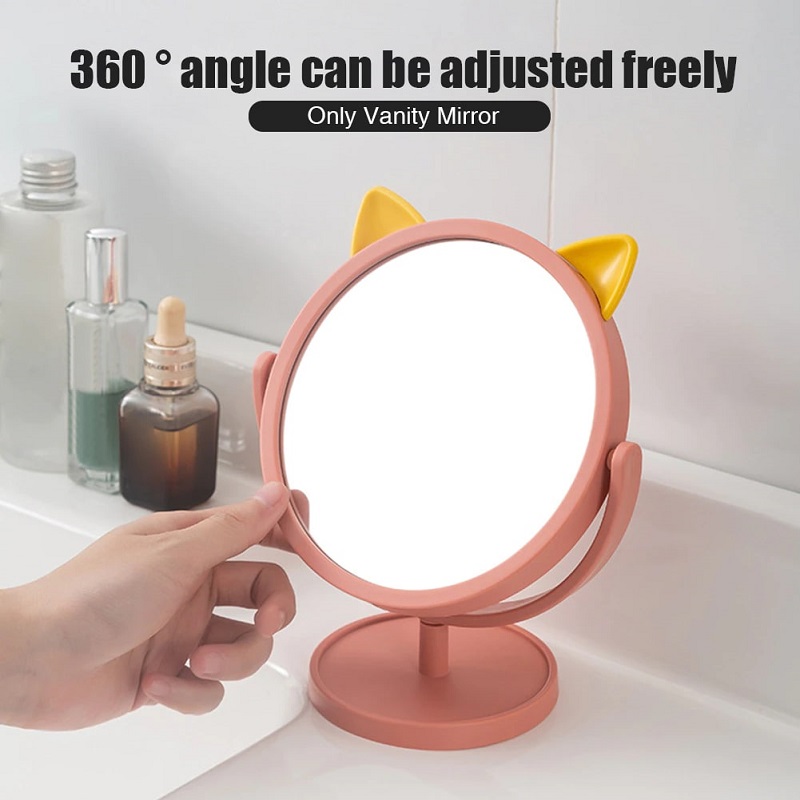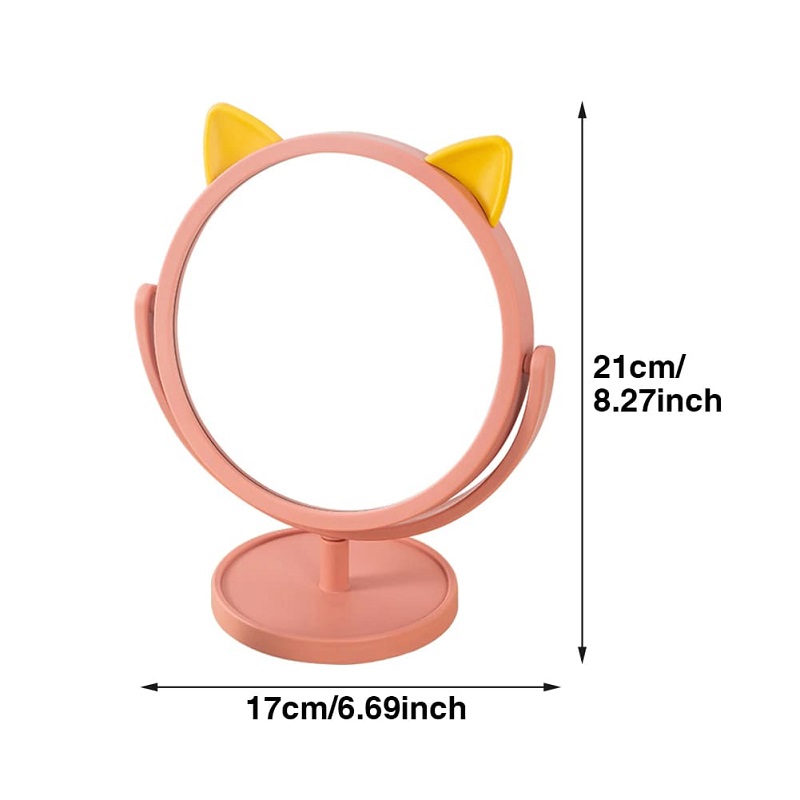 Round Cat Ear 360° Rotating Portable Makeup Mirror
In this HD mirror the image is clearer and does not get dizzy.
You can place it on the dresser or anywhere on the desk.
360 degree rotatable vanity mirror.
Rotating makeup mirror from the head to any angle, you can find a perfect and comfortable position for makeup or shaving.
The non-slip design of the base prevents this mirror from breaking, you can fully rotate the mirror, but still stay in place and not easy to tilt.
The fresh color and cute design of Cat's Ear provide a stylish decoration to your dressing table.
Perfect complement to your dressing table.
This single-sided mirror is light in weight, easy to carry and set up.
Perfect for travel and home use.
Made in China.