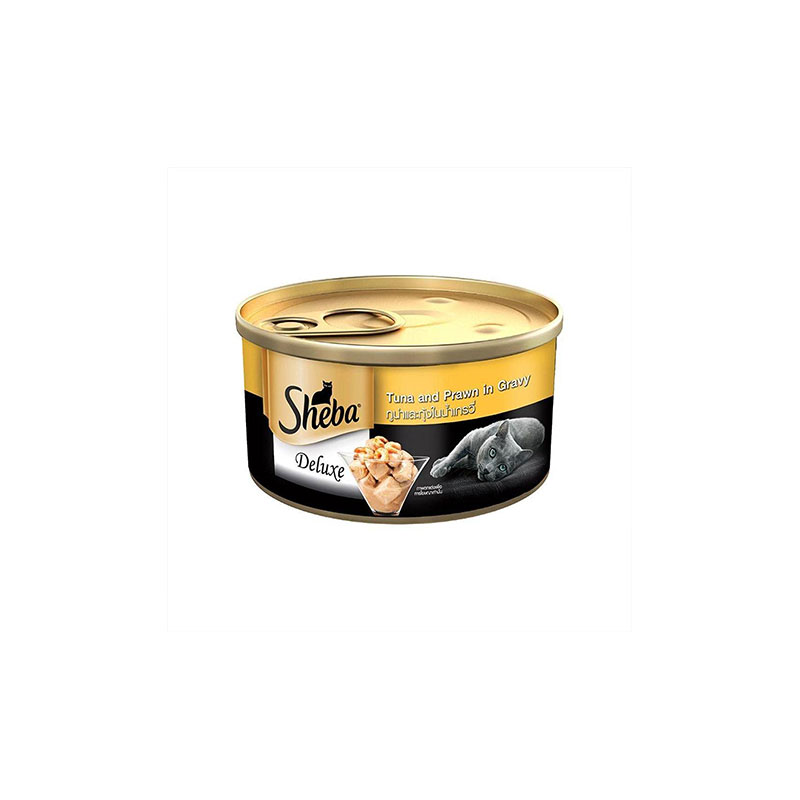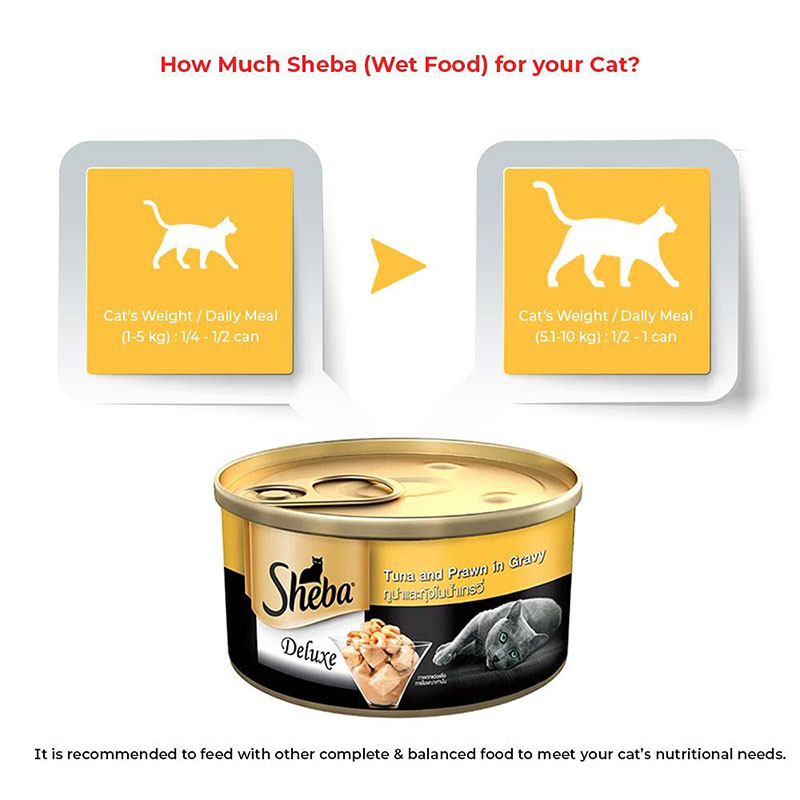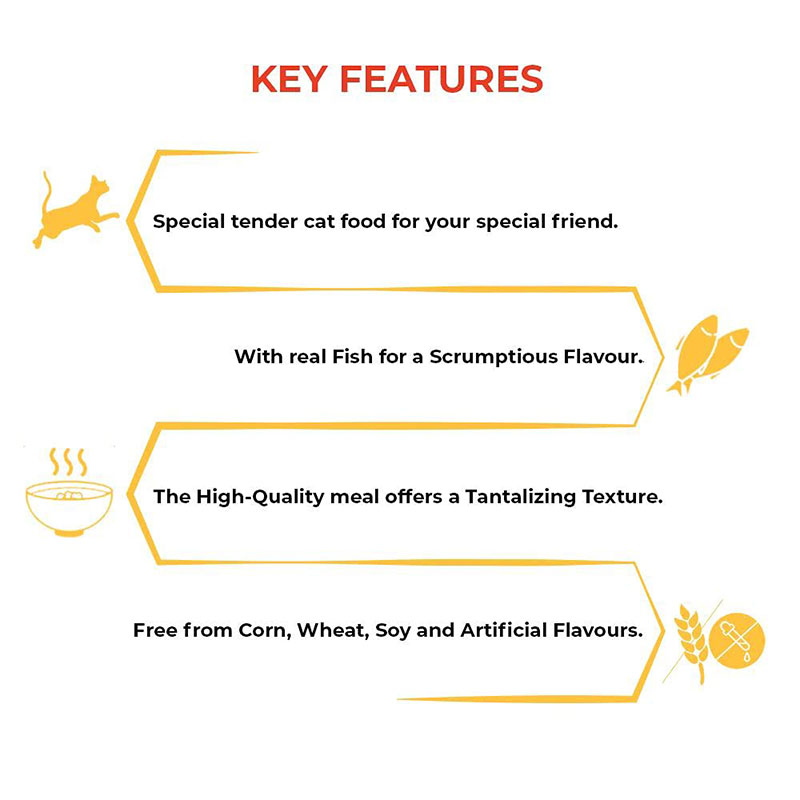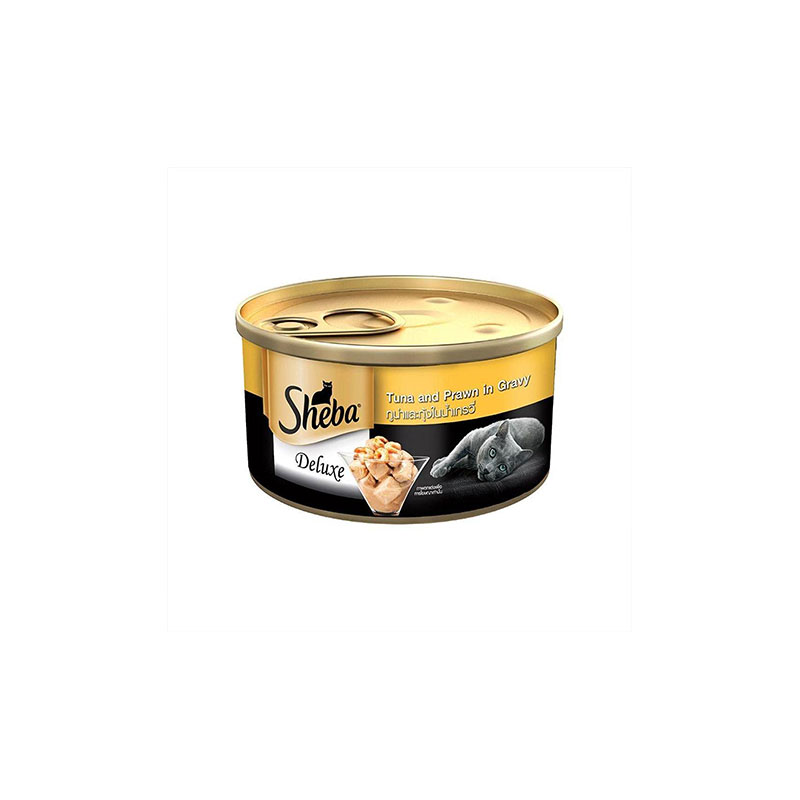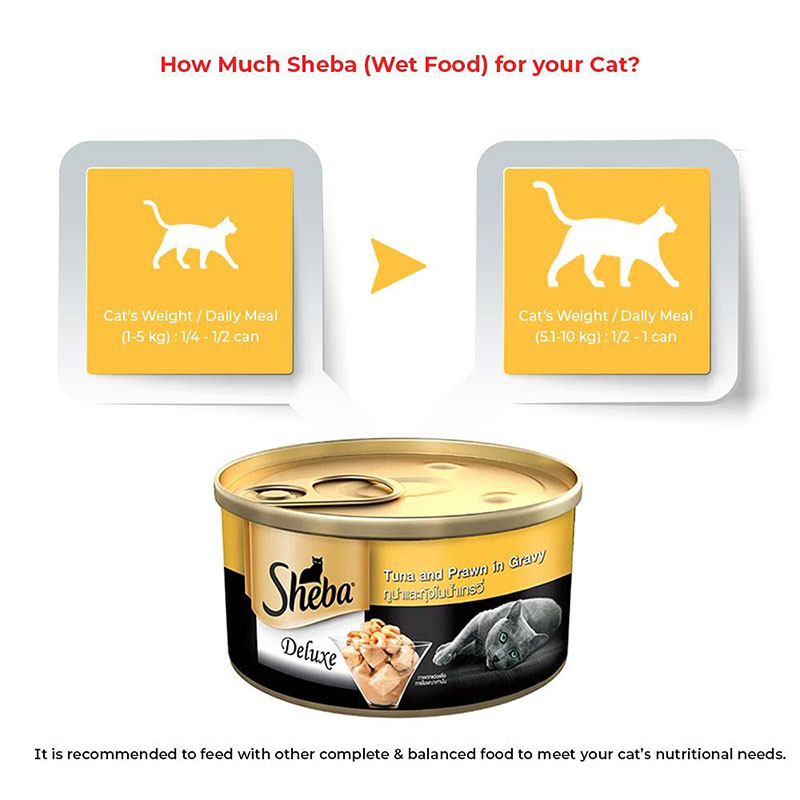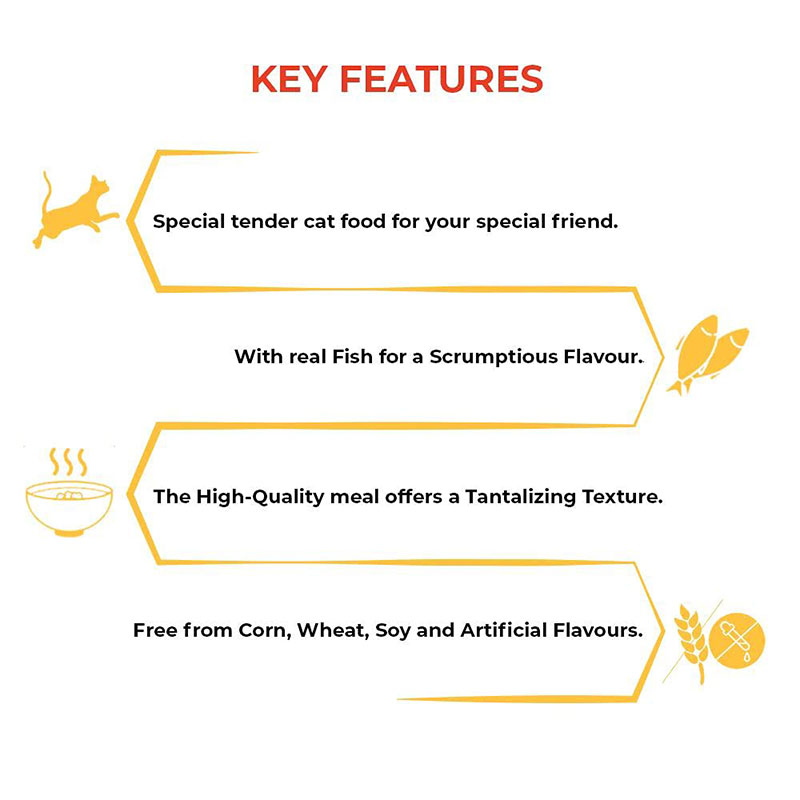 Sheba Deluxe Tuna & Prawn Flavour in Gravy 85g
Premium cat food for your special furry friend.
For cat with a pleasing consistency, ideal for adult cats.
Tender fish/chicken cuts in tasty gravy, ideal.
Breed recommendation: Persian Cat, British Shorthair, Siamese Cat.
Flavor name: Tuna, Prawn.
Country Of Origin : Thailand.