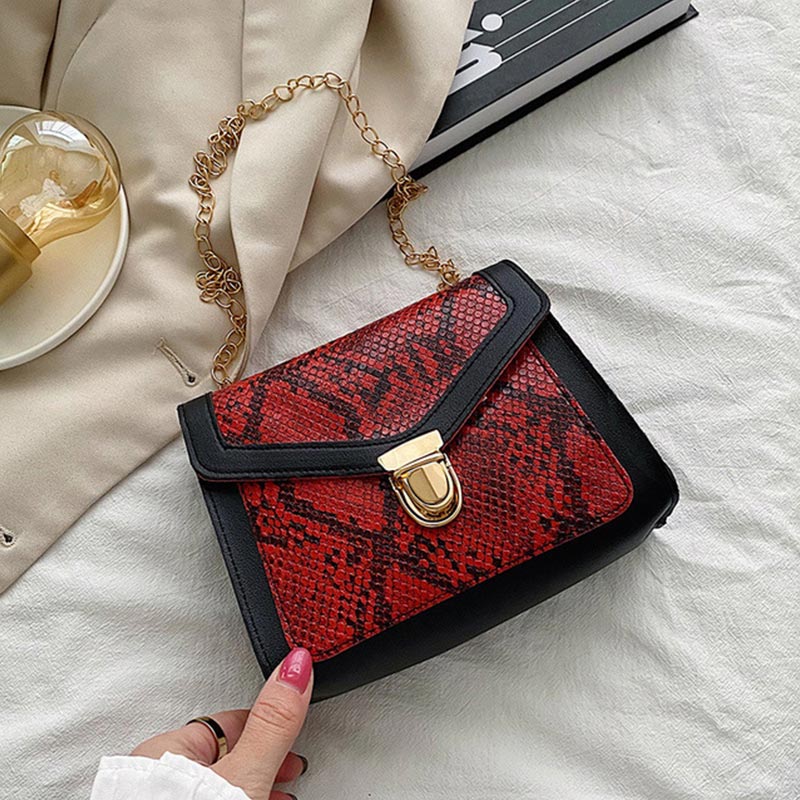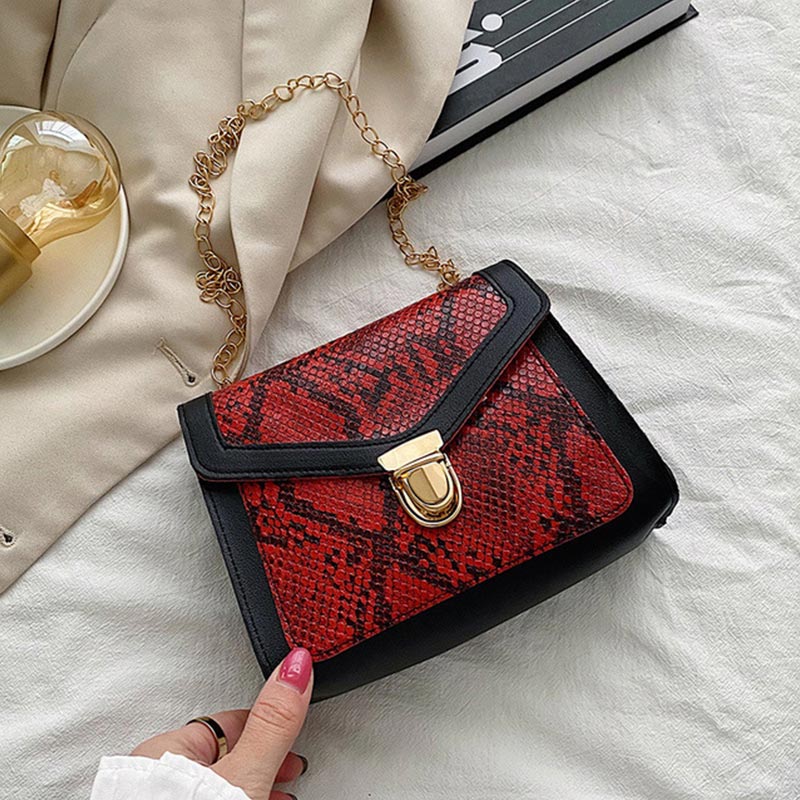 Snake Pattern Lock Small Square Bag - (301073)
This small snake printed bag brings a new vision to your daily outfit.
Refined surface & the gold colour lock gives it more sophisticated look.
Masmerising snake pattern design.
It has come with a single gold color shoulder chain.
Super handy bag.
It has a large patch pocket.
Made in P.R.C
Specifications:
Dimensions: 7 .5"L x 3"W x 6"H
Material: faux leather.