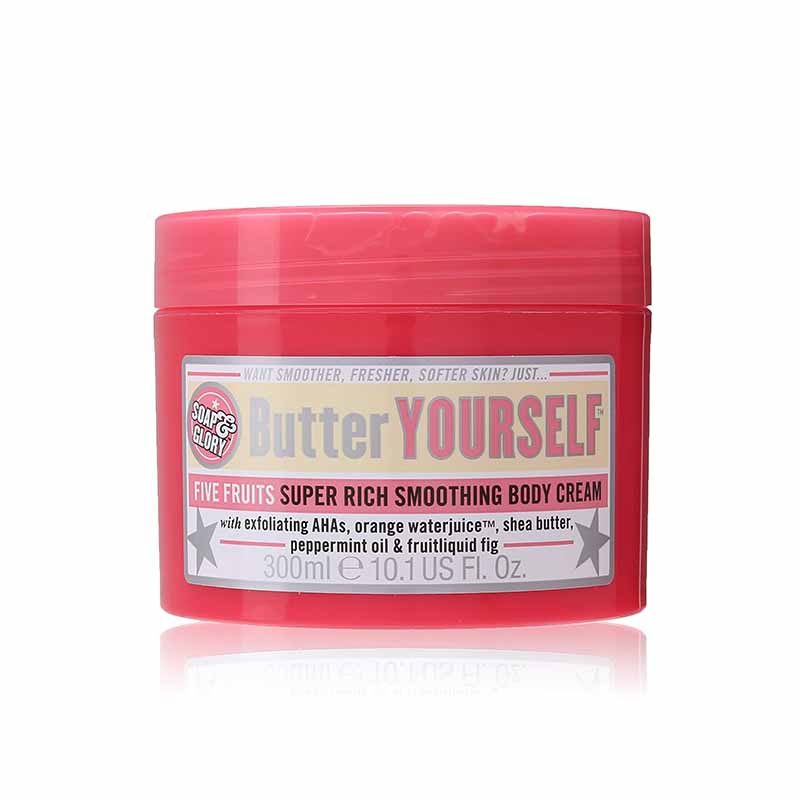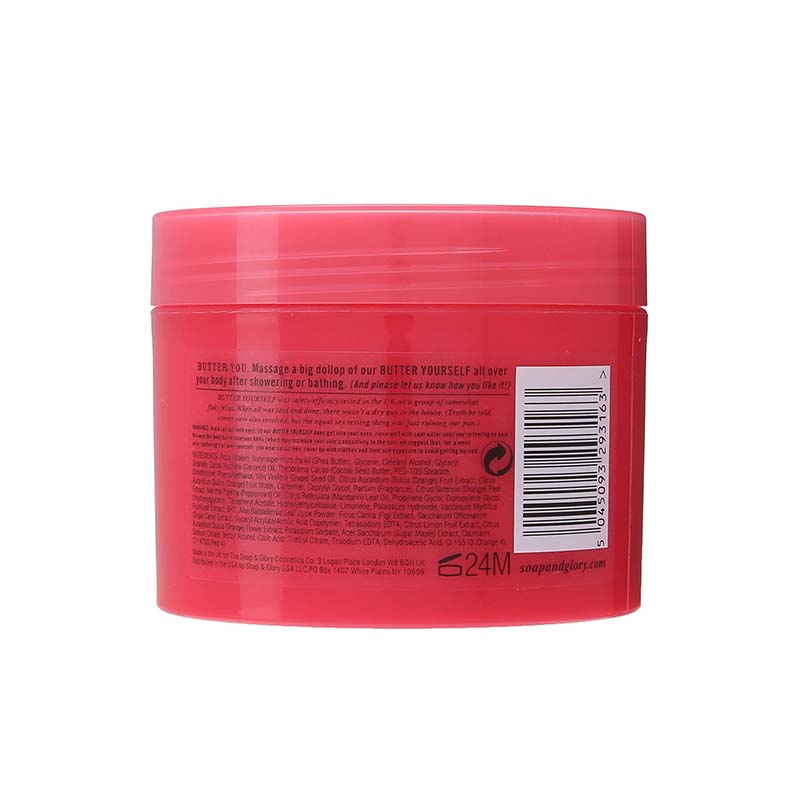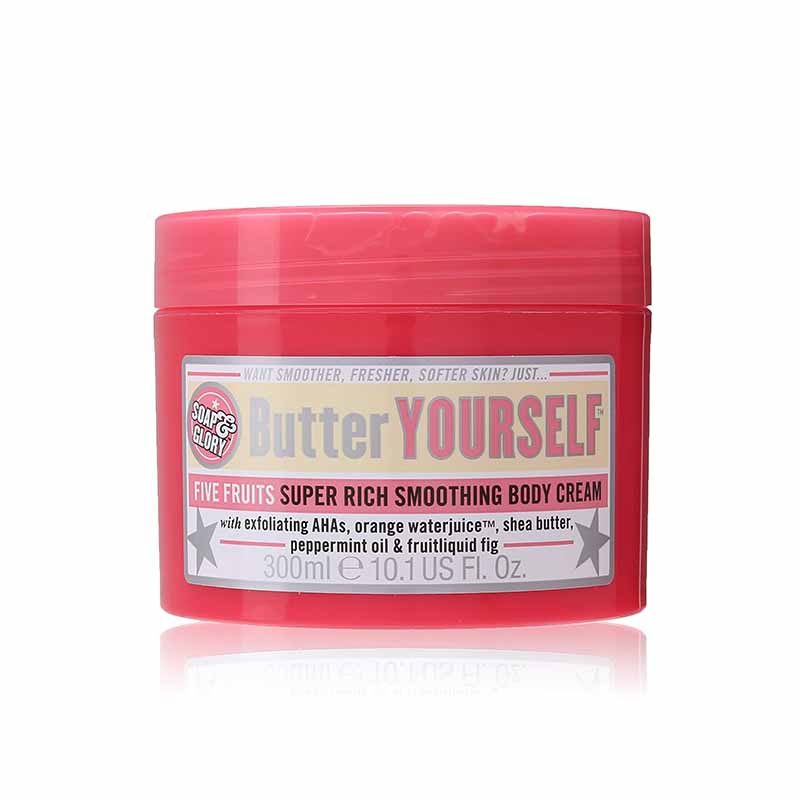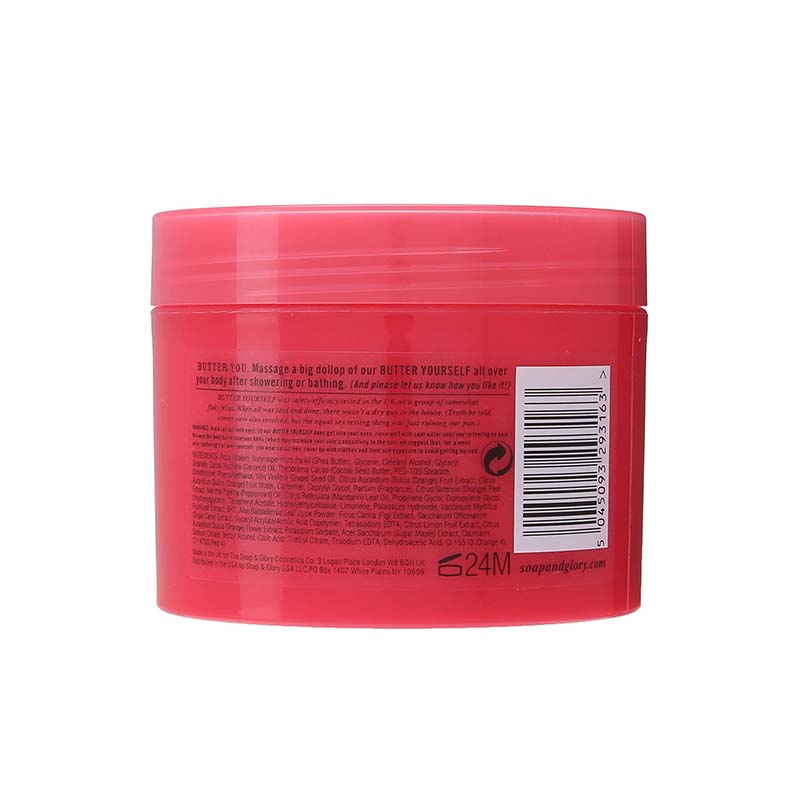 Soap & Glory Butter Yourself Body Cream 300ml
Soap & Glory™ Butter Yourself™ Body Cream is a five fruits smoothing body cream for fresher, smoother and softer skin.
It has exfoliating AHAs to help safely exfoliate dead skin cells and stimulate skin cell renewel, Orange Waterjuice™.
Shea butter for skin softening and smoothing.
Peppermint oil Fruitliquid Fig for moisturizing and as an antioxidant; and it's paraben-free.
Made in UK.