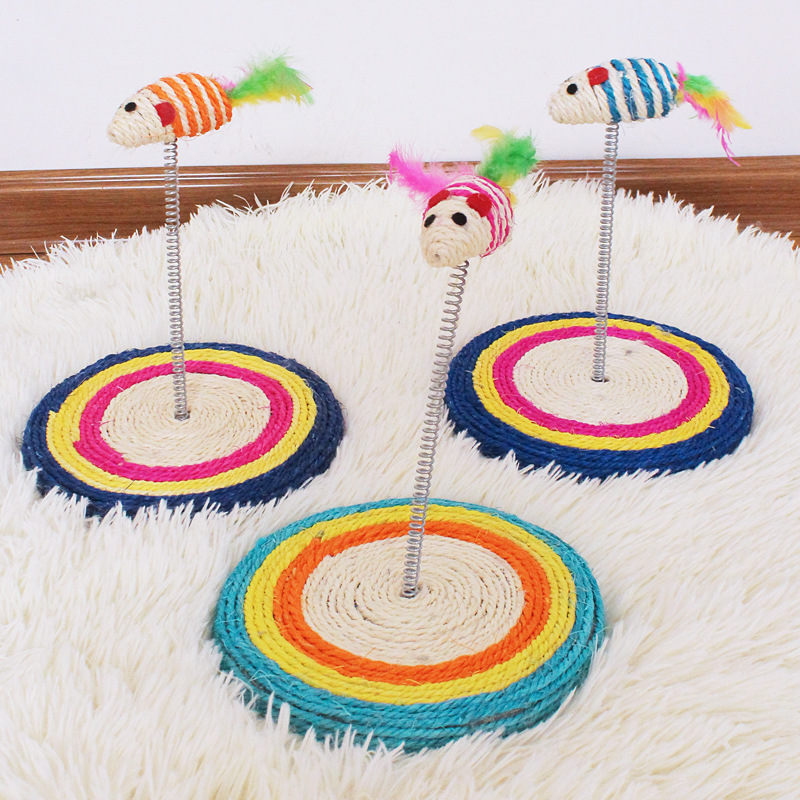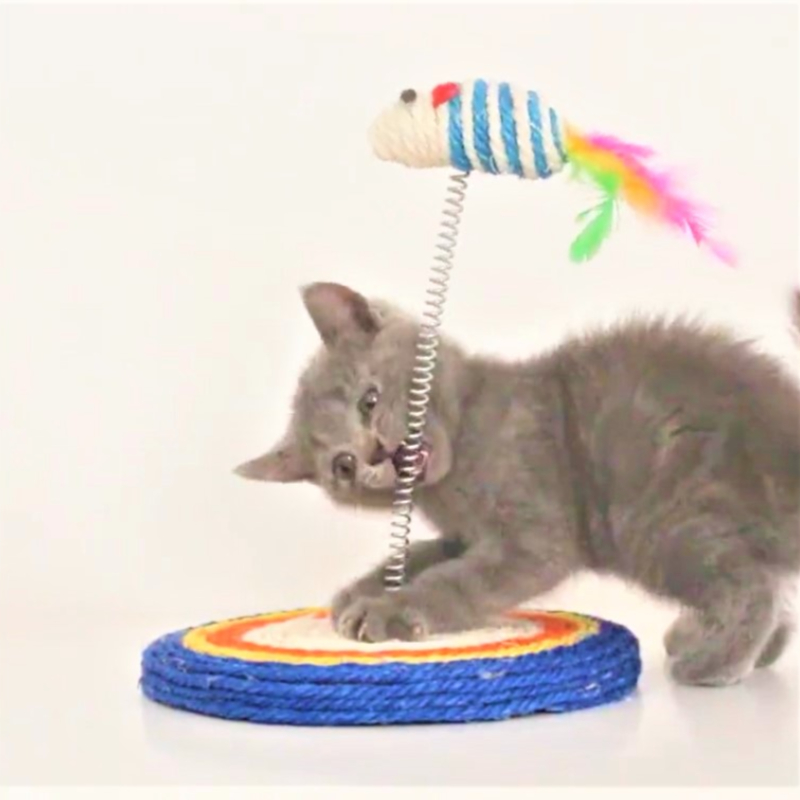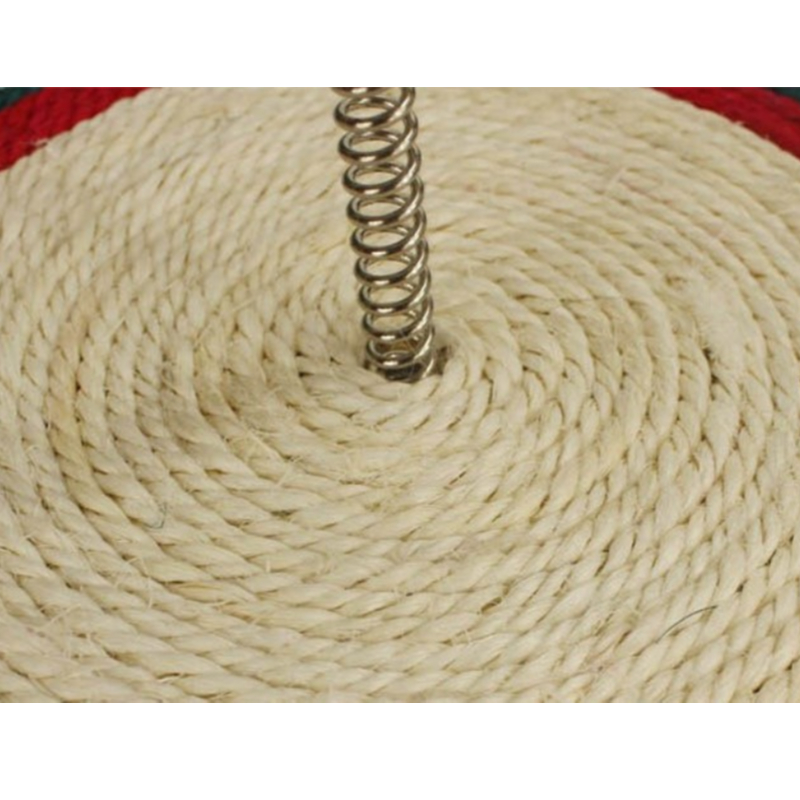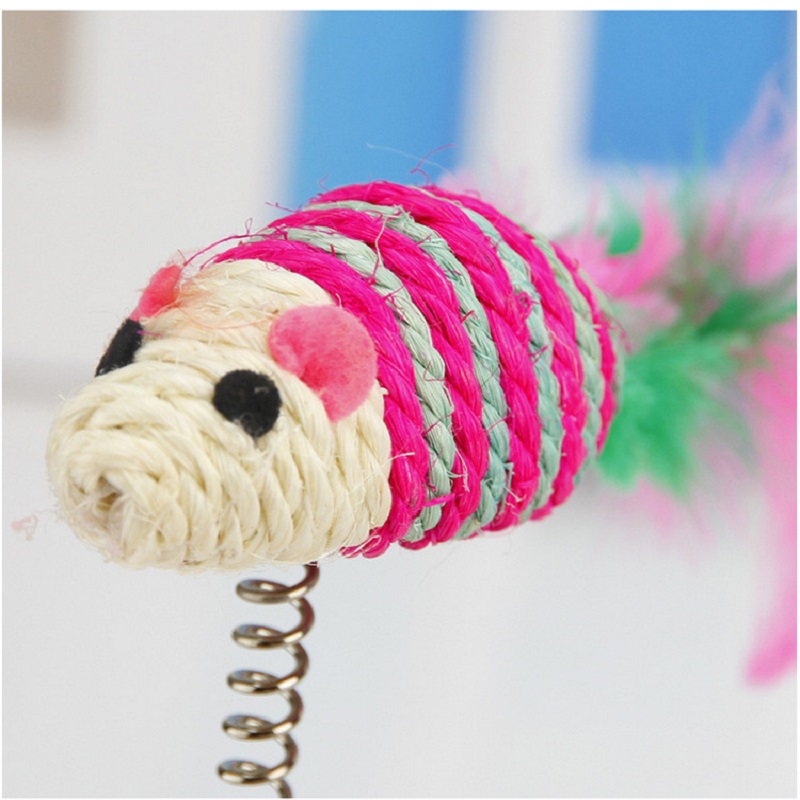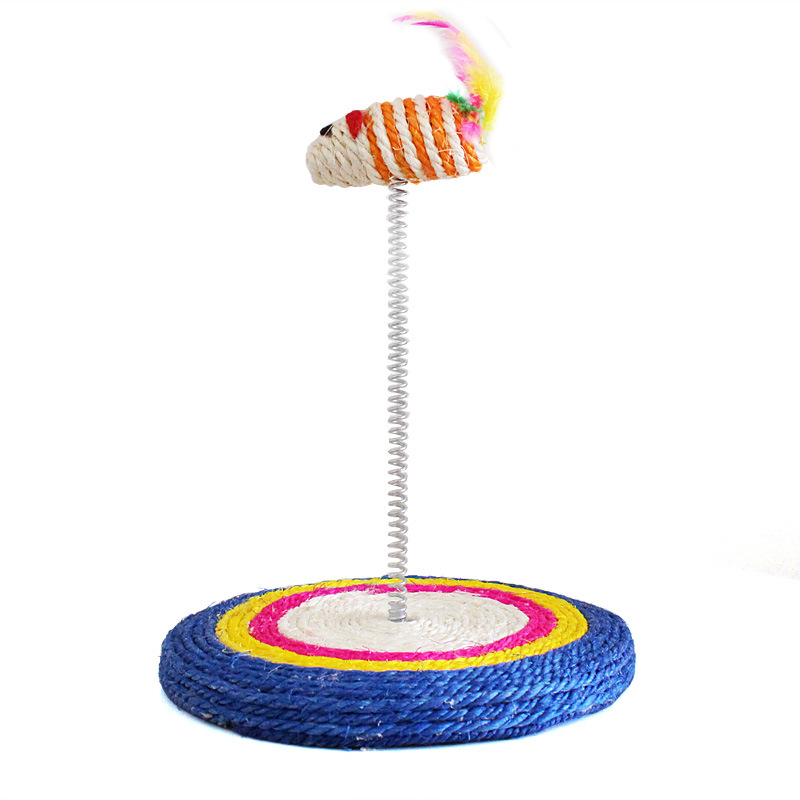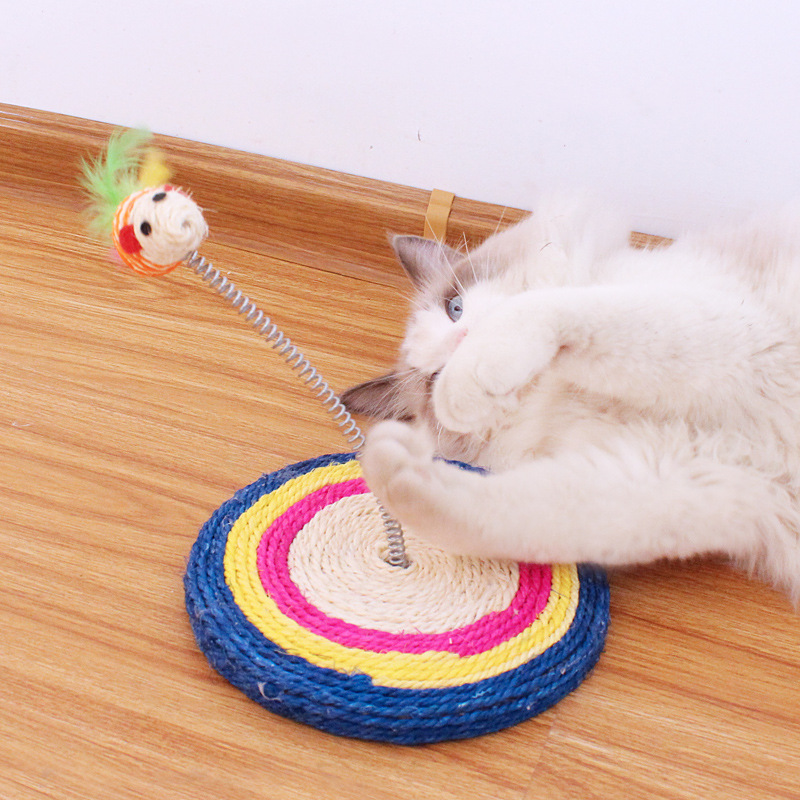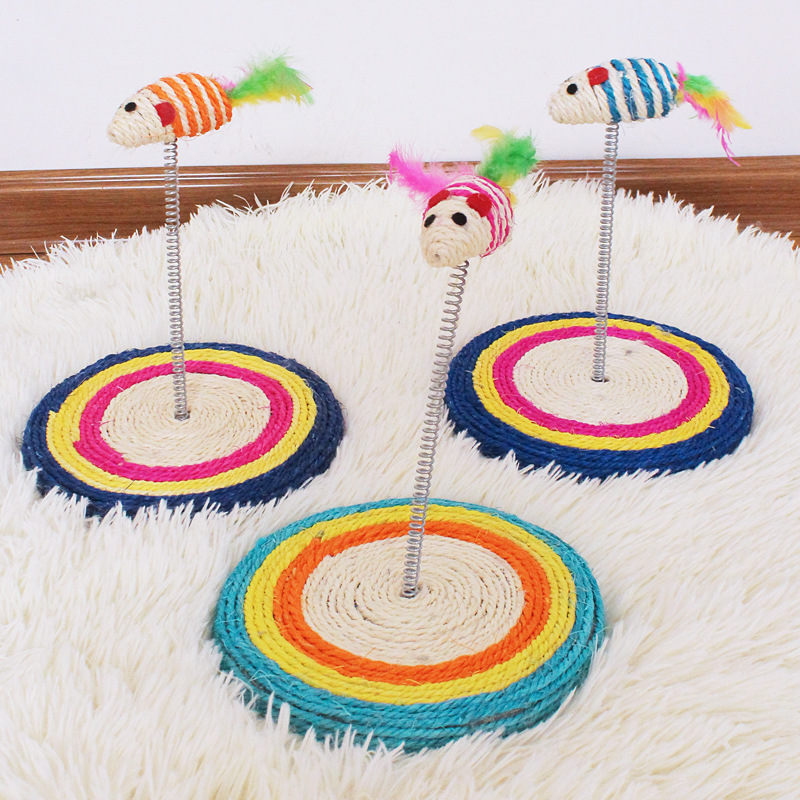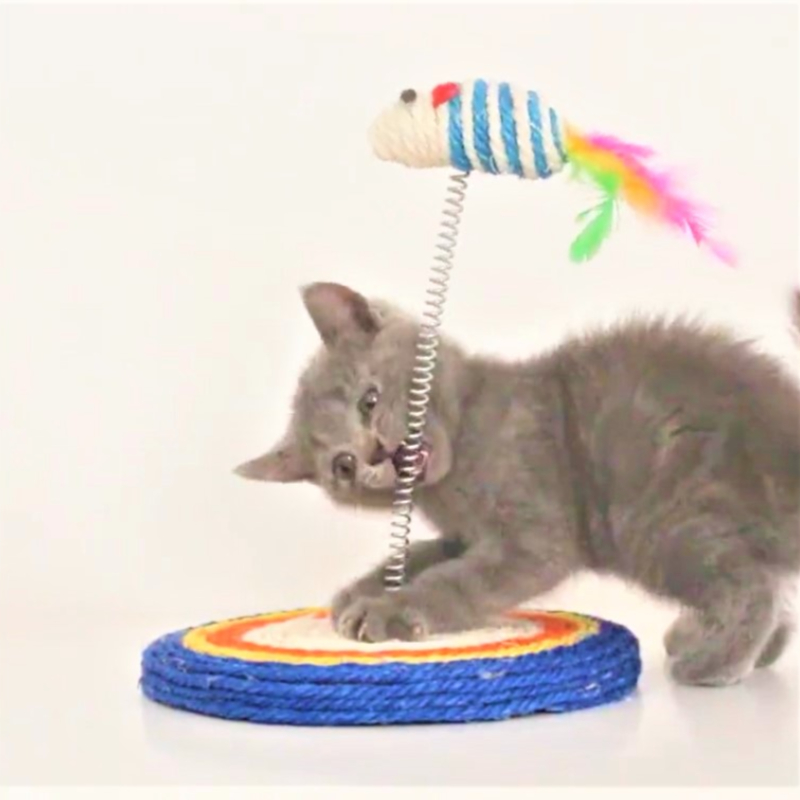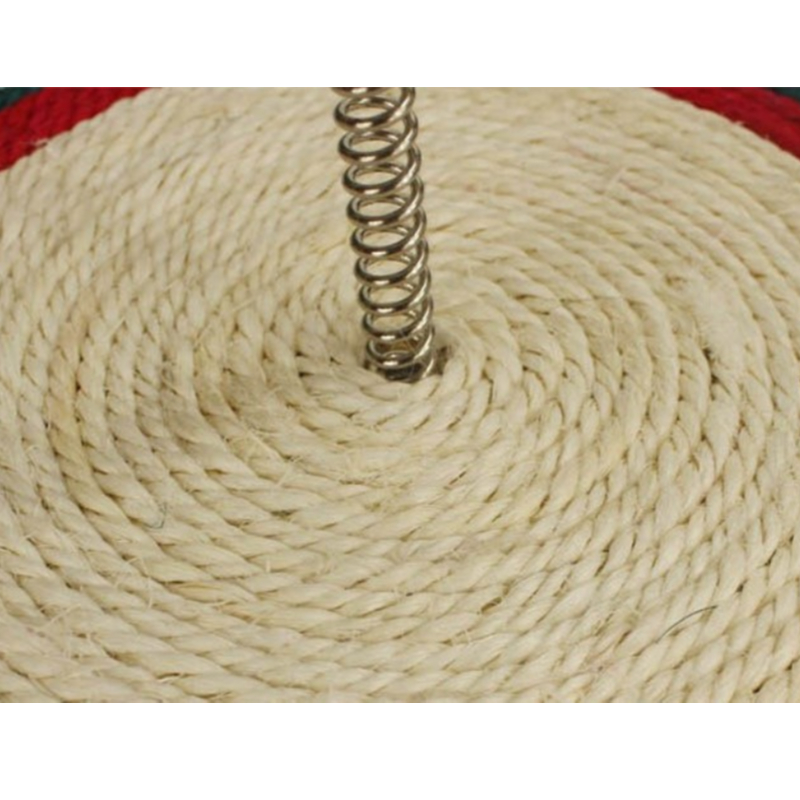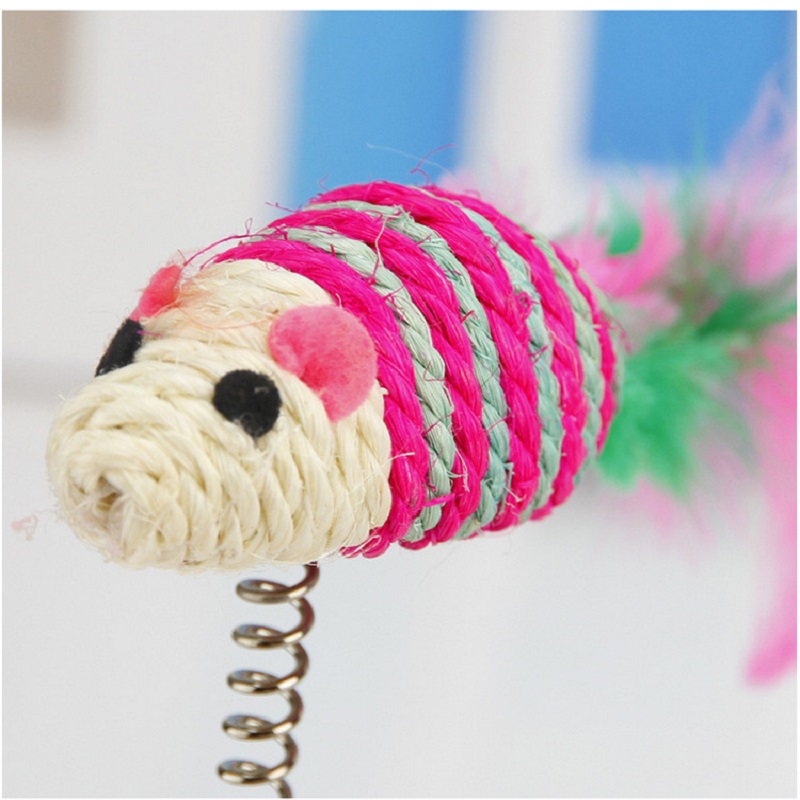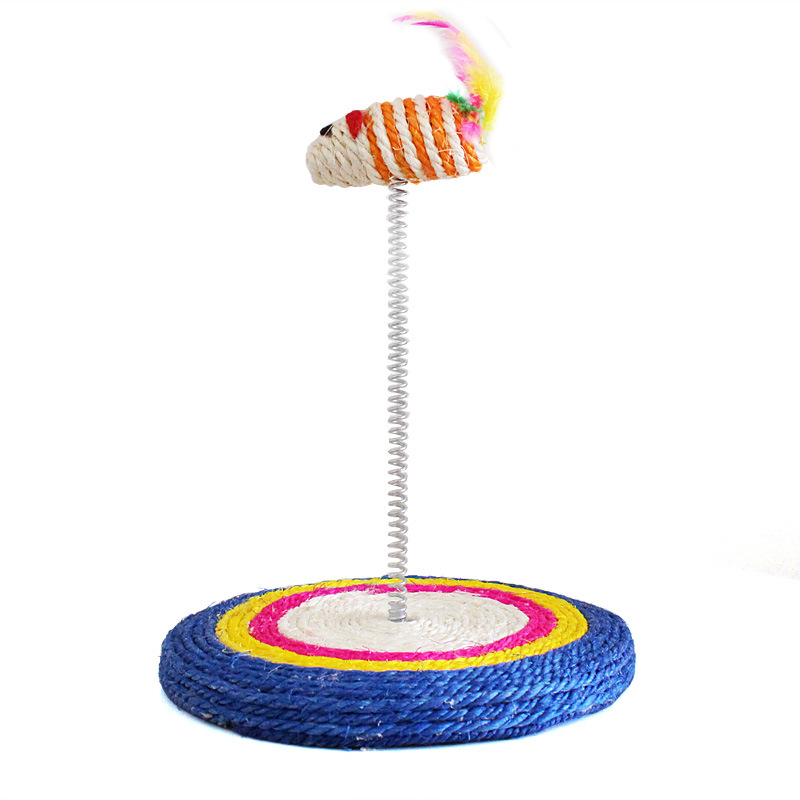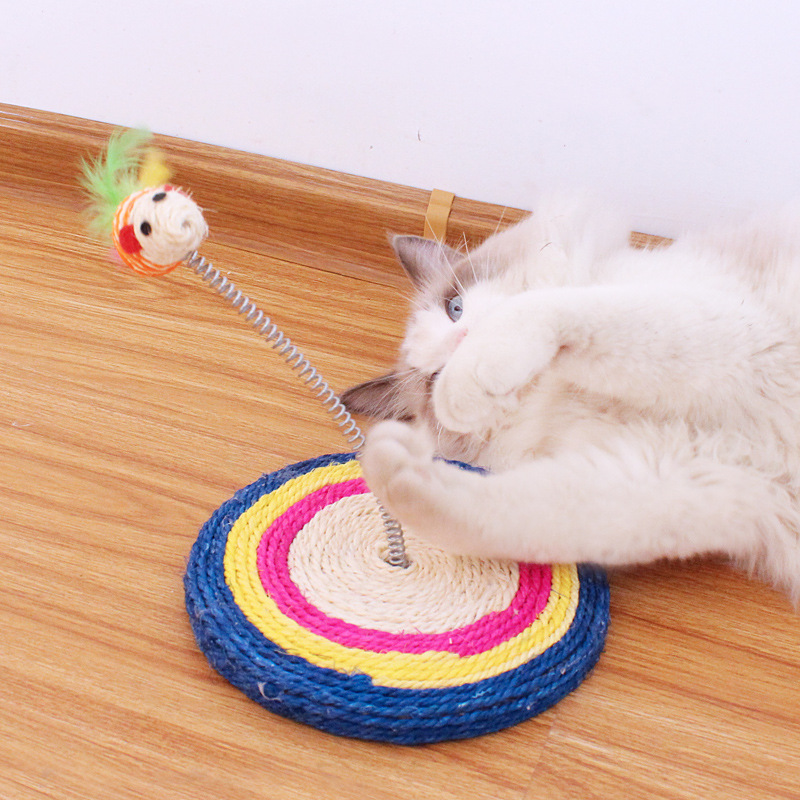 Spring Rat Sisal Cat Scratcher (20235)
Assorted colour will be delivered.
Product weight: 400g.
specifications: the diameter of the chassis is 20cm, and the total height is about 25cm.
Material: wood + sisal.
Product category: cat toys.
The little mouse is fluffy and has a long feathered tail.
Made in P.R.C.