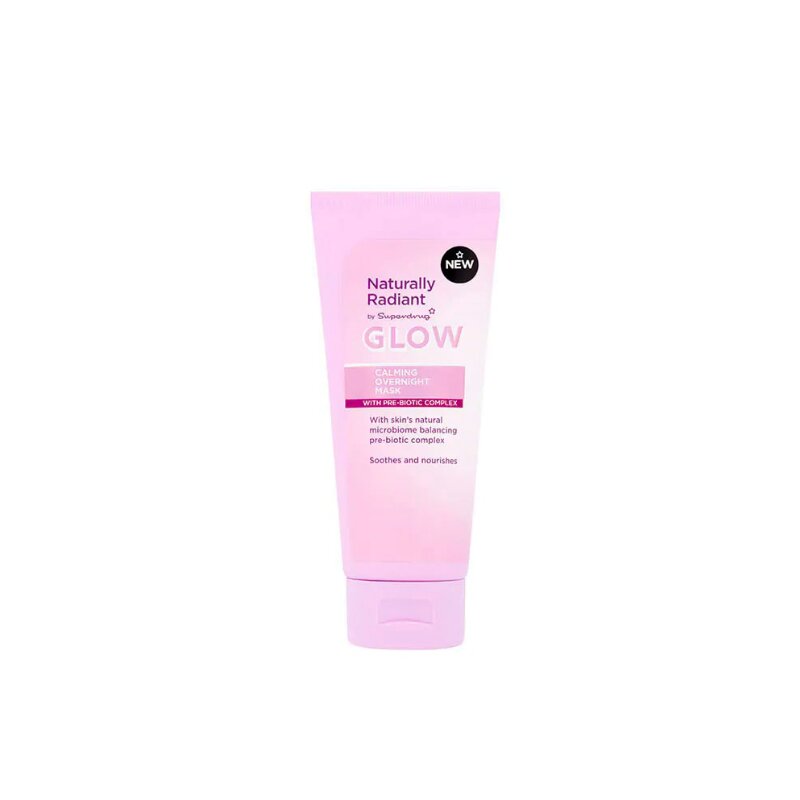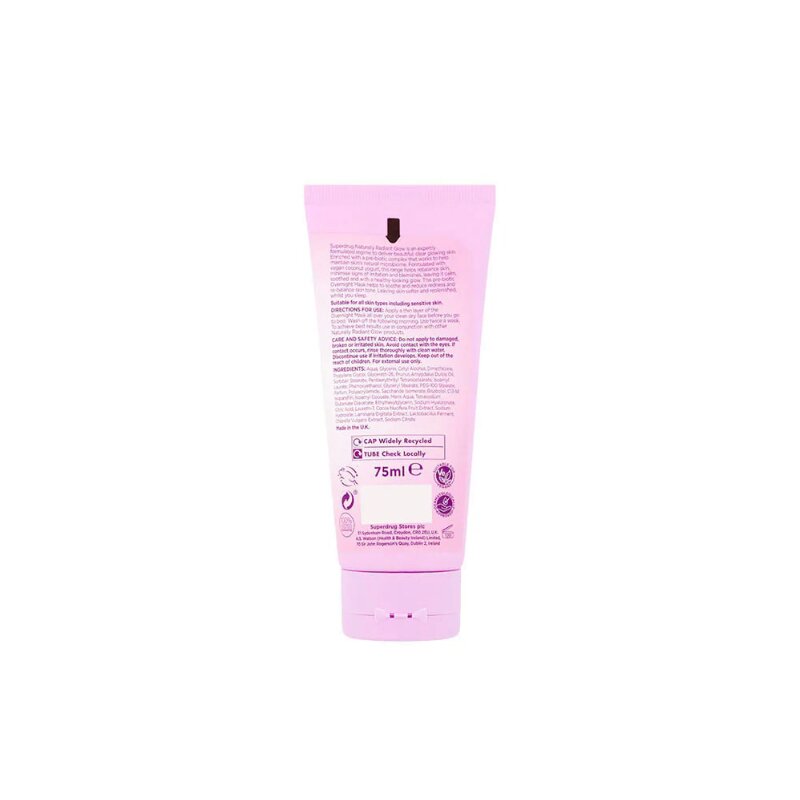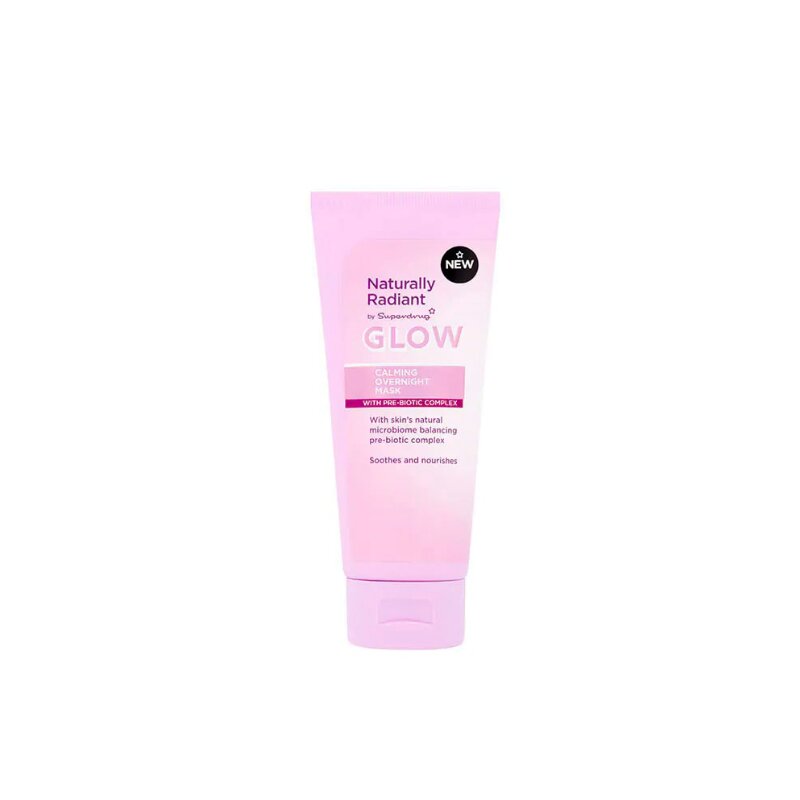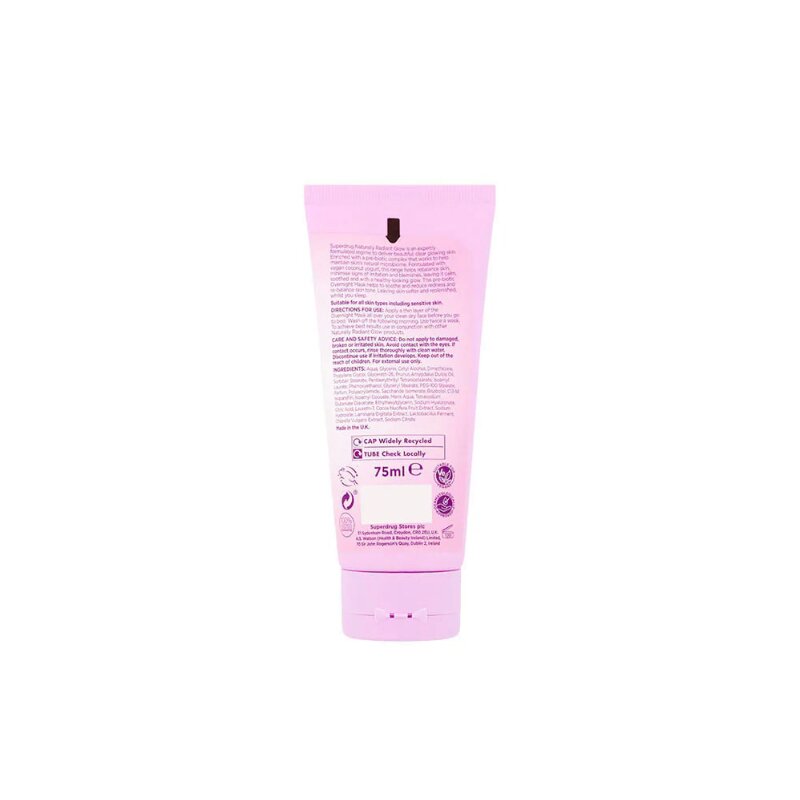 Superdrug Naturally Radiant Glow Calming Overnight Mask 75ml
Expertly formulated regime to deliver beautiful, clear glowing skin.
Enriched with a pre-biotic complex that works to help maintain skin's natural microbiome.
Formulated with vegan coconut yogurt.
This range helps rebalance skin, minimise signs of irritation and blemishes.
Leaving your skin calm, soothed and with a healthy-looking glow.
This pre-biotic overnight mask helps to soothe and reduce redness and re-balance skin tone.
Leaving skin softer and replenished. whilst you sleep.
Suitable for all skin types including sensitive skin.
Made in U.K.