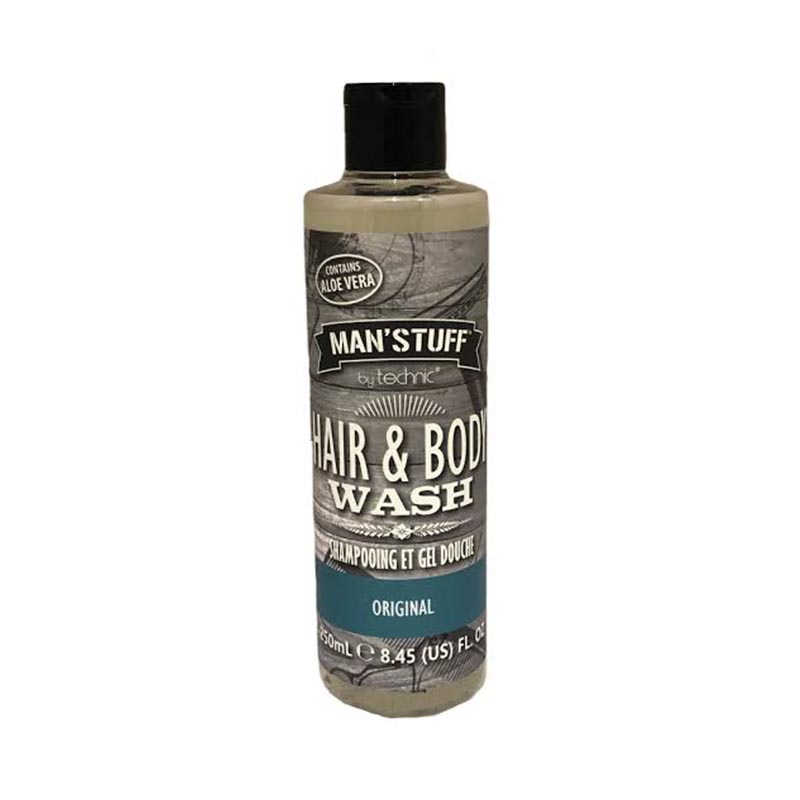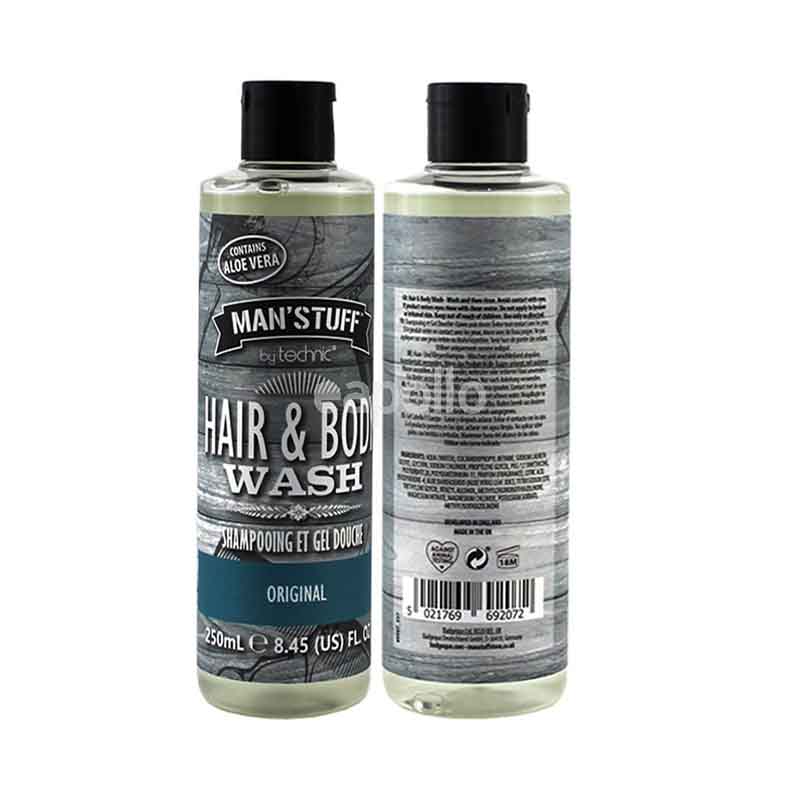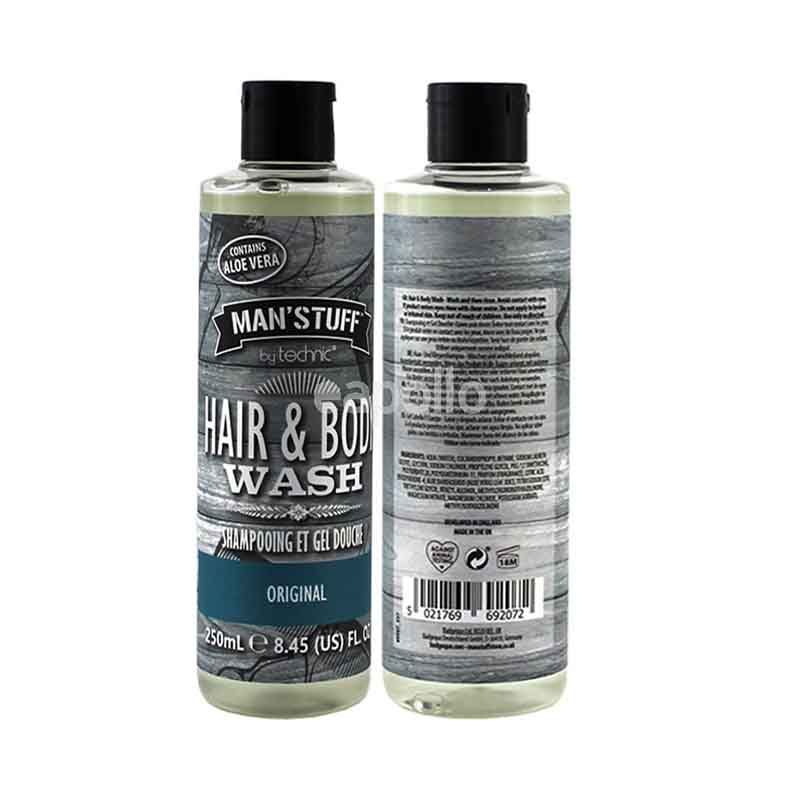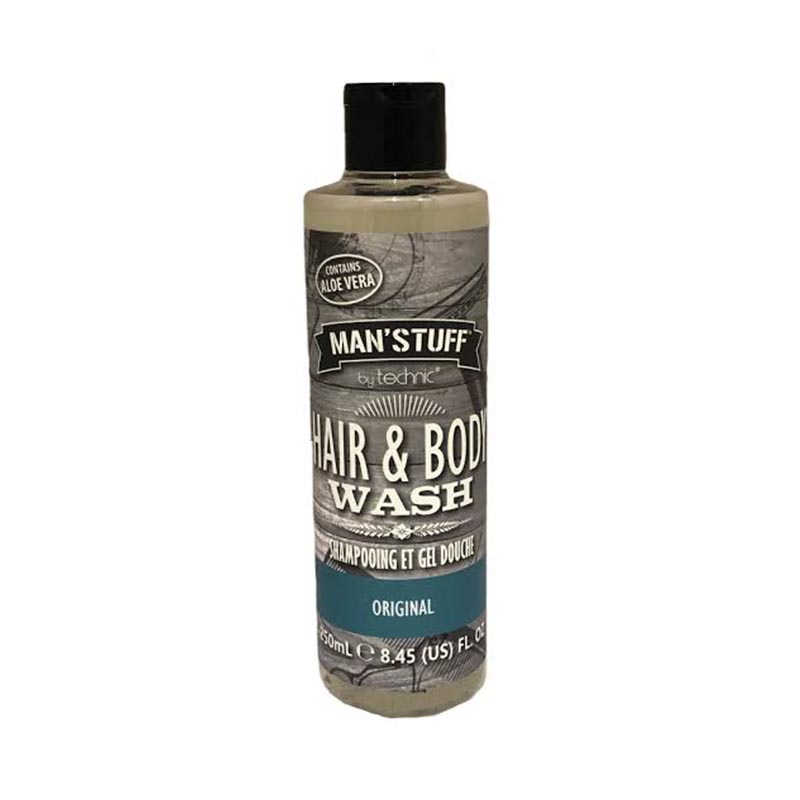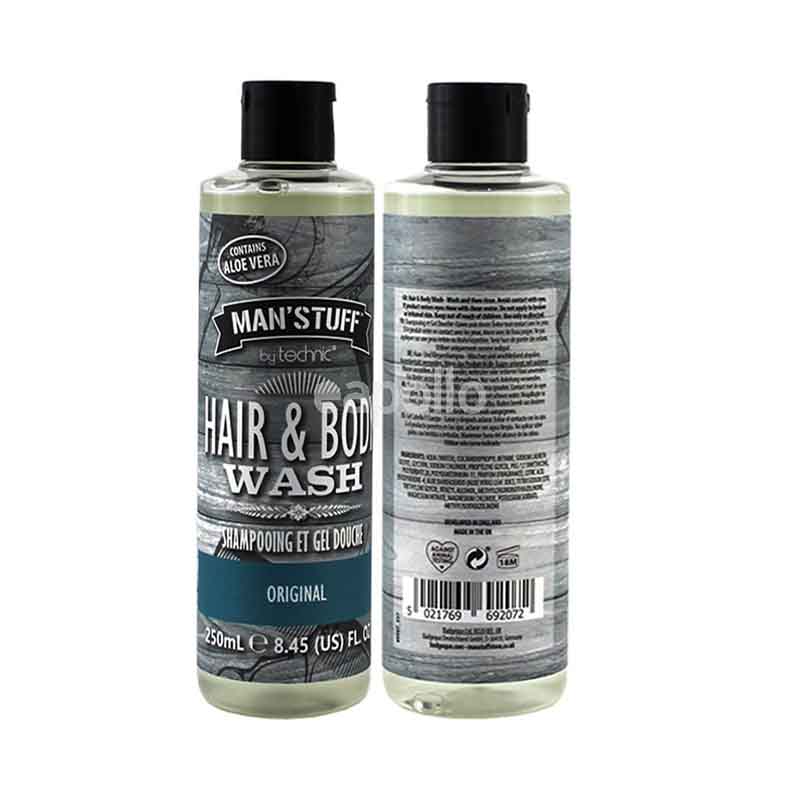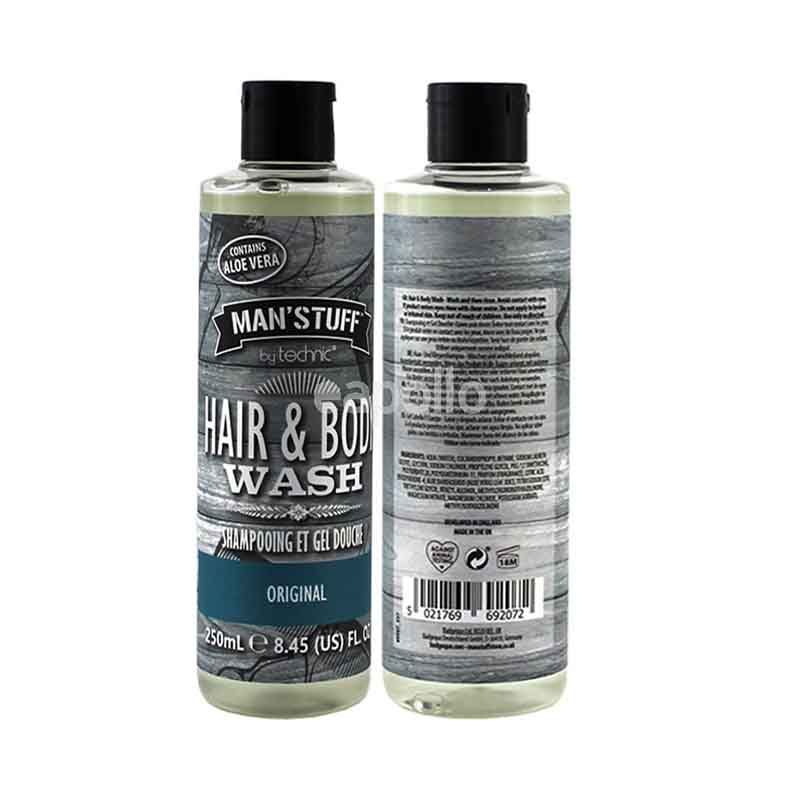 Technic Man's Stuff Original Hair & Body Wash 250ml
Formulated with aloe vera.
Ultimate 2-in-1 hair & body wash gently cleanses the body, hair and scalp.
Bursting with signature Man'stuff original fragrance, leaves you feeling clean from head to toe.
Apply to hair or body, lather and rinse.
Made in UK.