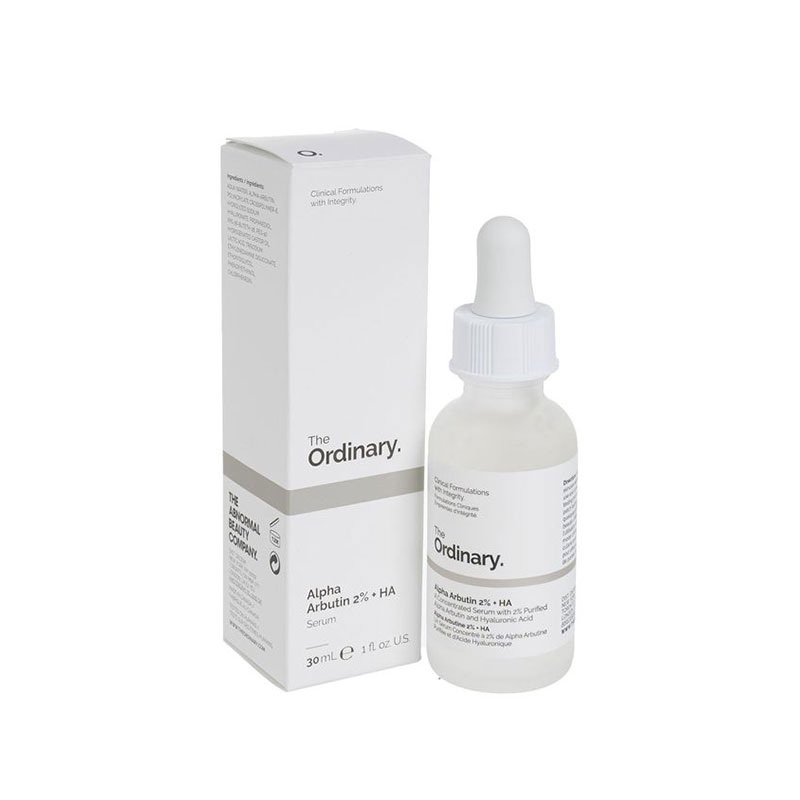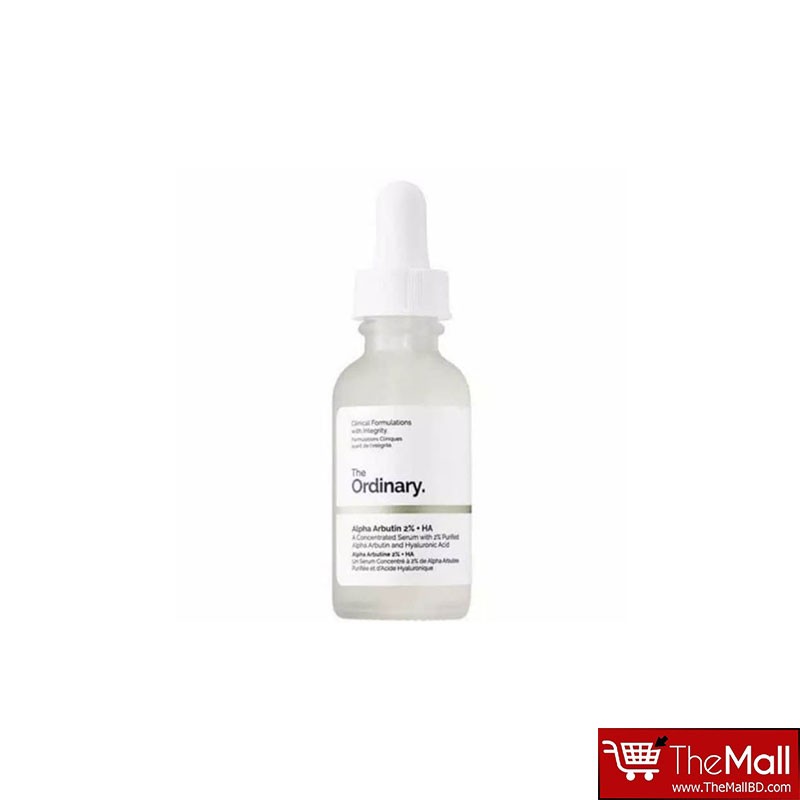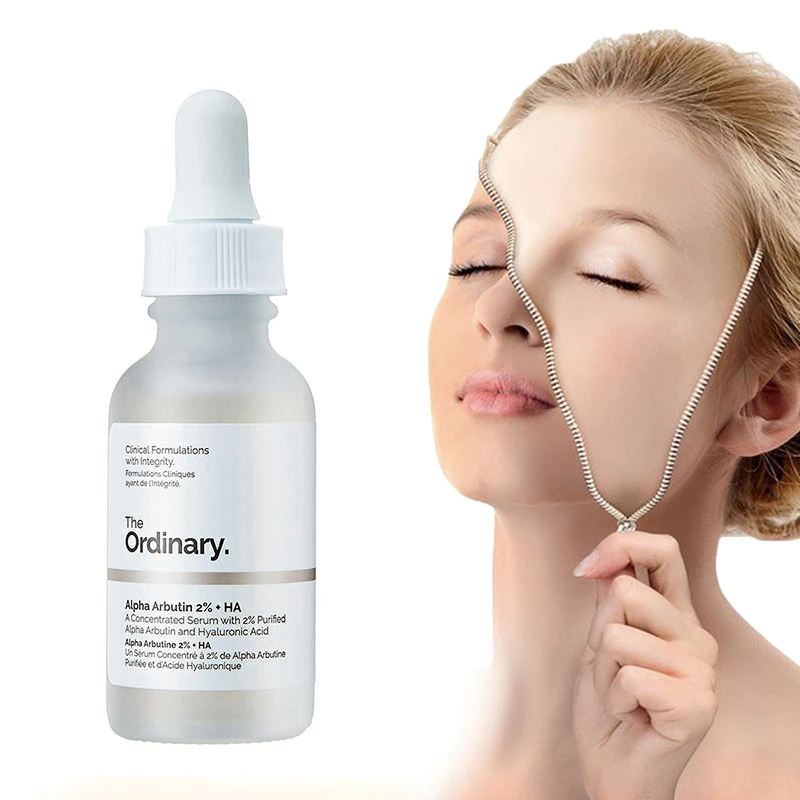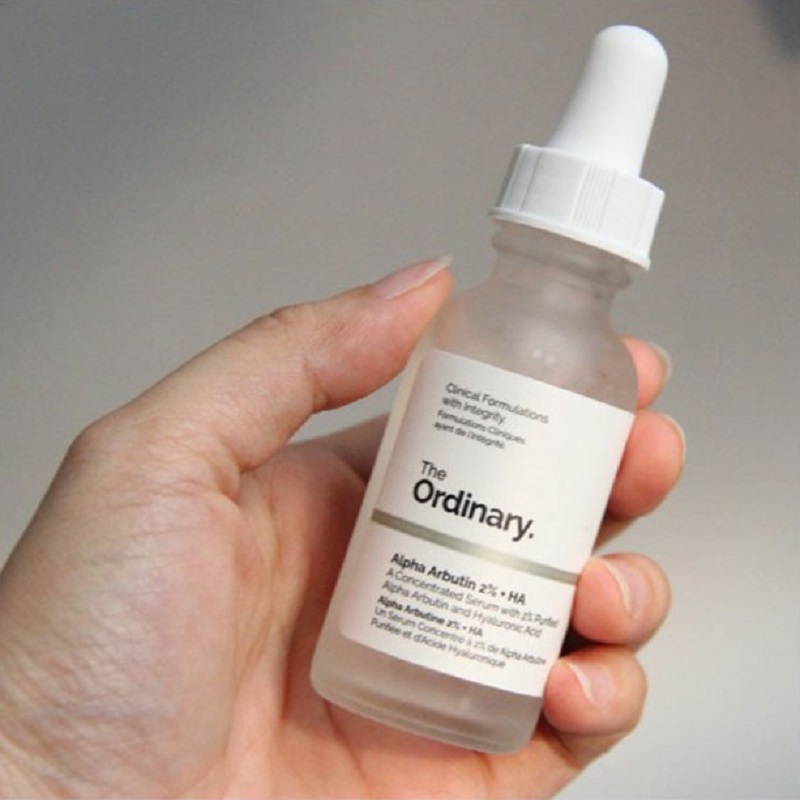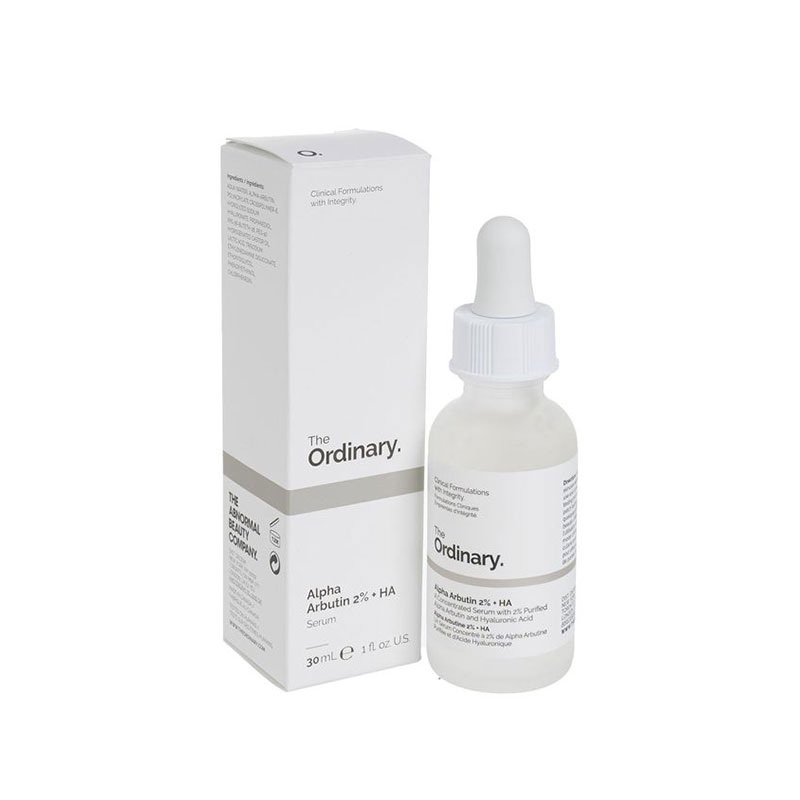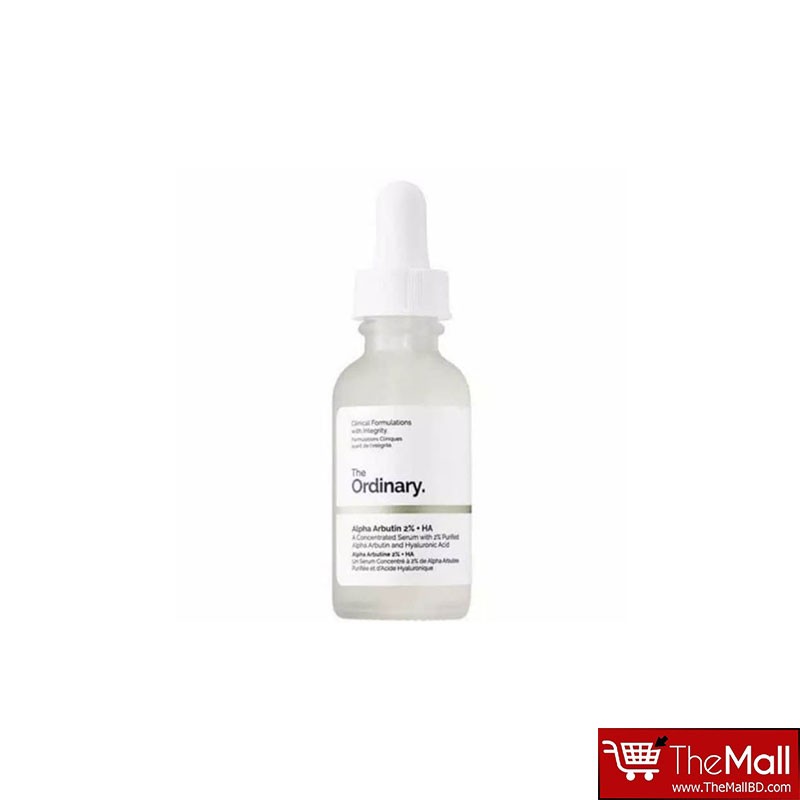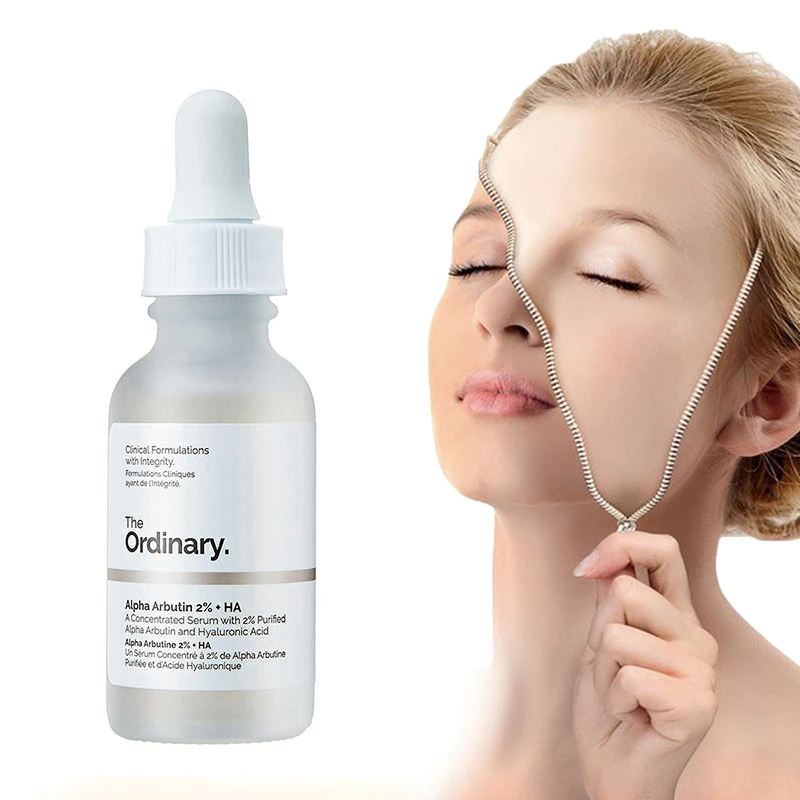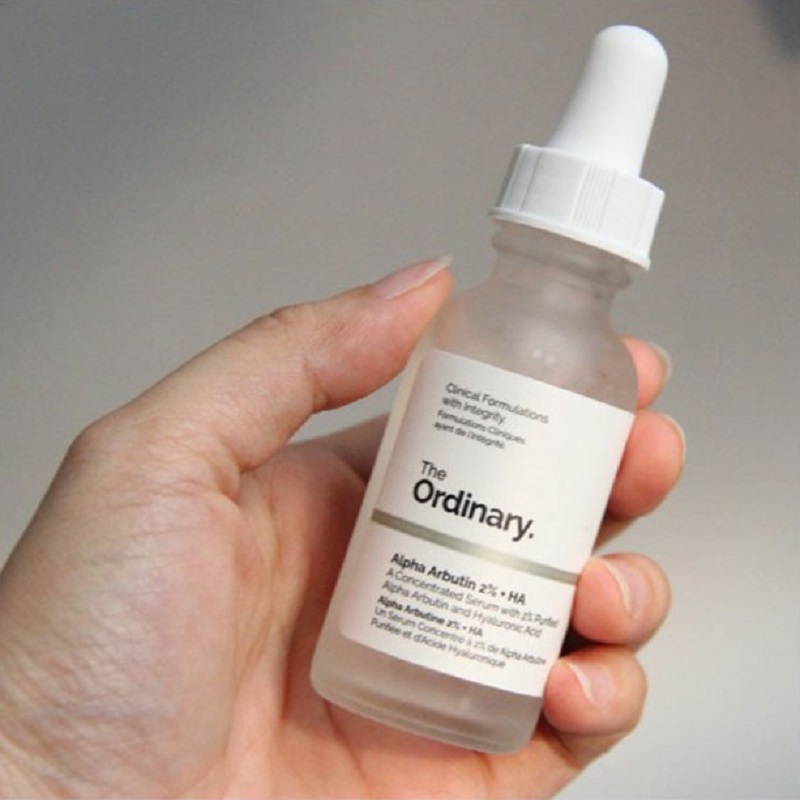 The Ordinary Alpha Arbutin 2% HA 30ml
The Ordinary Alpha Arbutin: a skin treatment serum for excess melanin.
Alpha Arbutin 2% + HA is a concentrated serum with purified Alpha Arbutin and Hyaluronic Acid for hyperpigmented skin by Deciem.
It visibly improves skin prone to spots and hyper-pigmentation.
It is used at a high 2% concentration versus a standard concentration of 1% and supported with a next-generation form of Hyaluronic Acid for enhanced delivery.
It is much stronger in effect than Arbutin or Beta Arbutin.
It is extremely sensitive to degradation in the presence of water if the pH of the formulation is not ideal.
The pH of this formula is 4.9 which is shown to be the most suitable pH to minimize degradation of Alpha Arbutin.
Made in Canada.