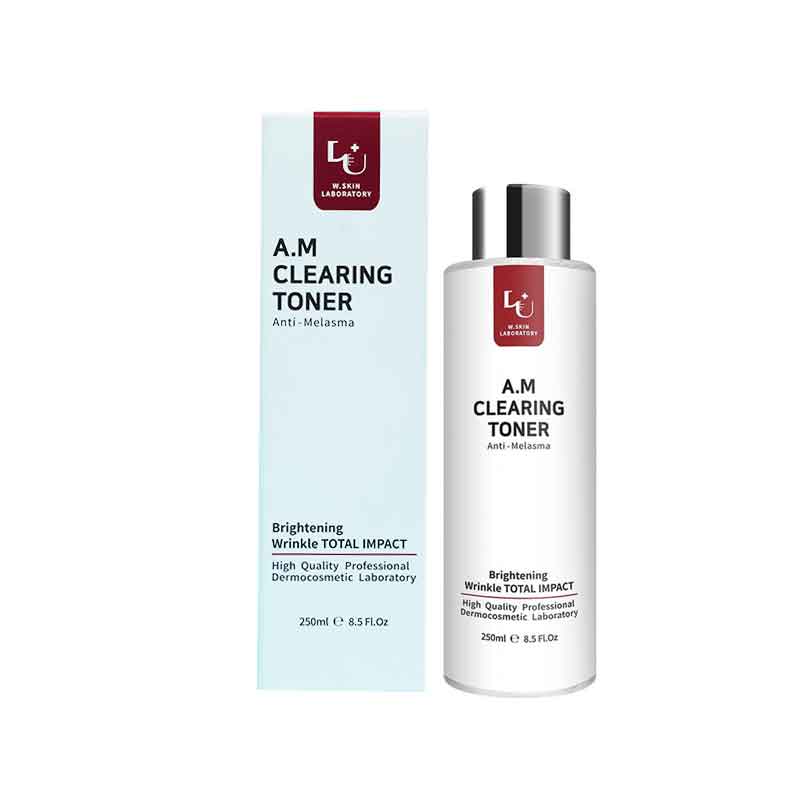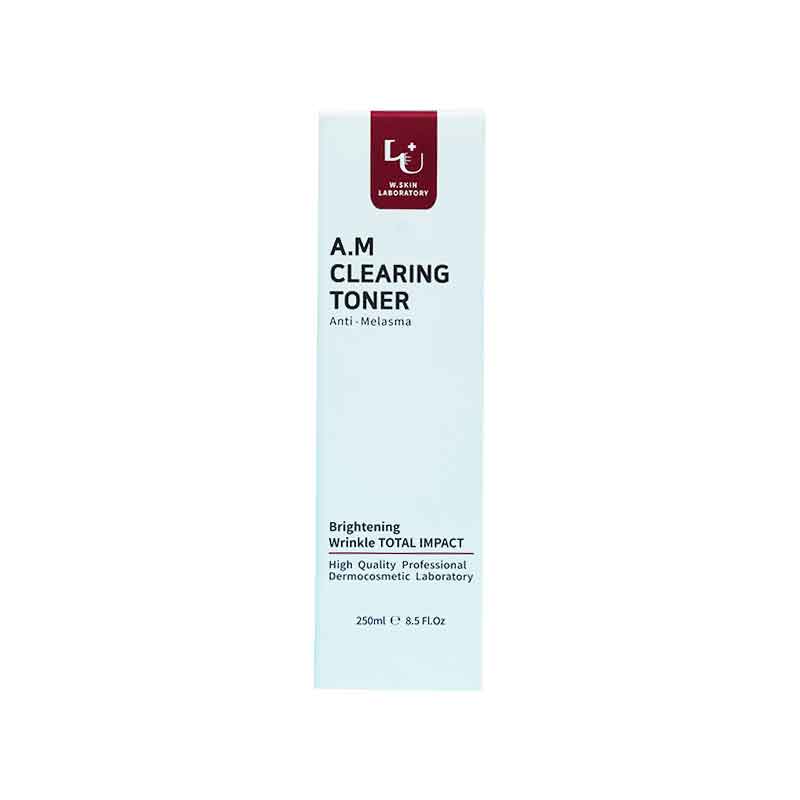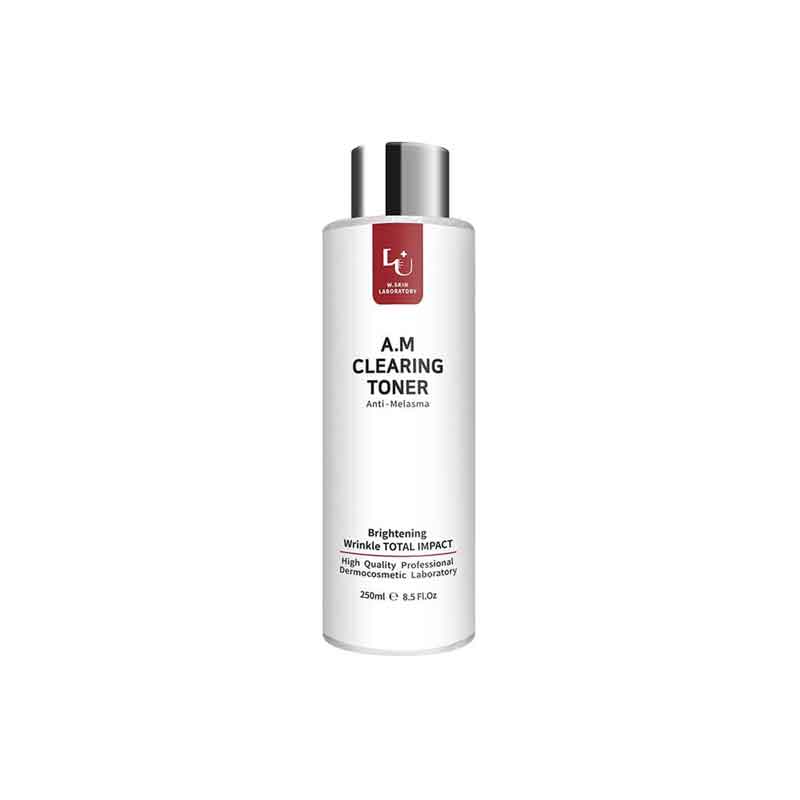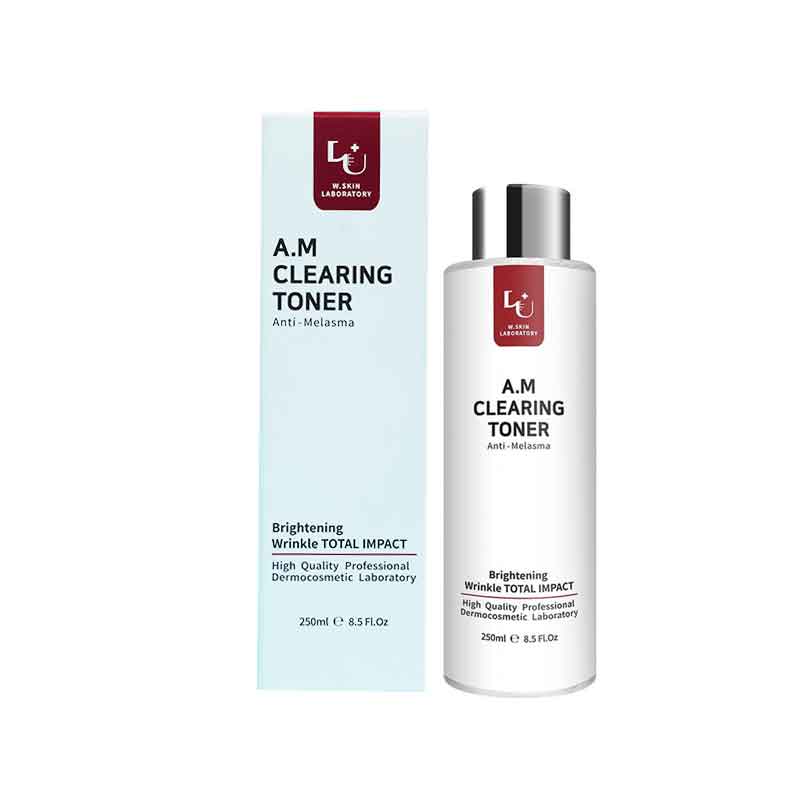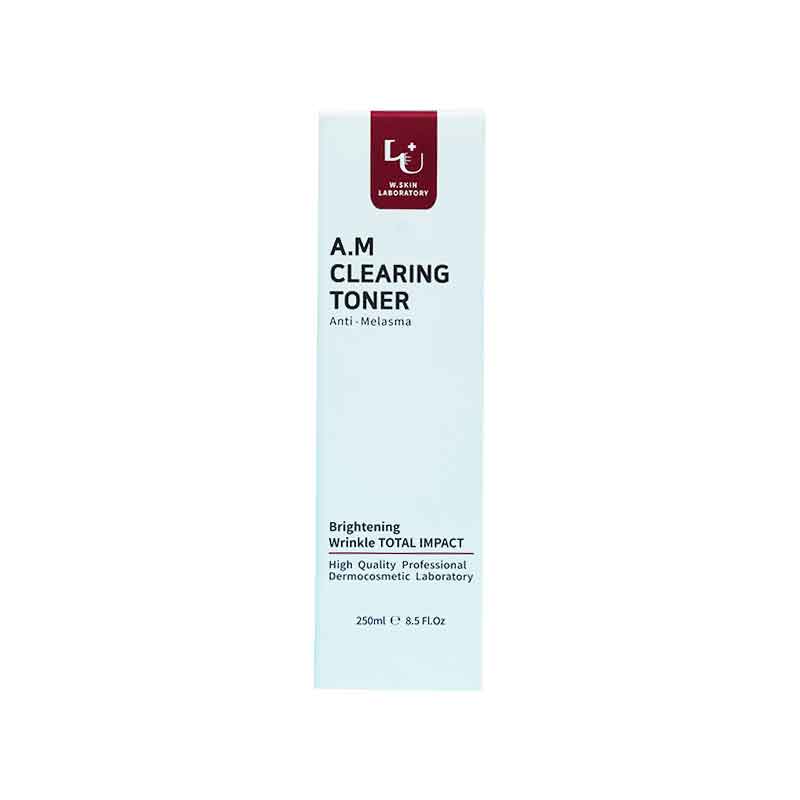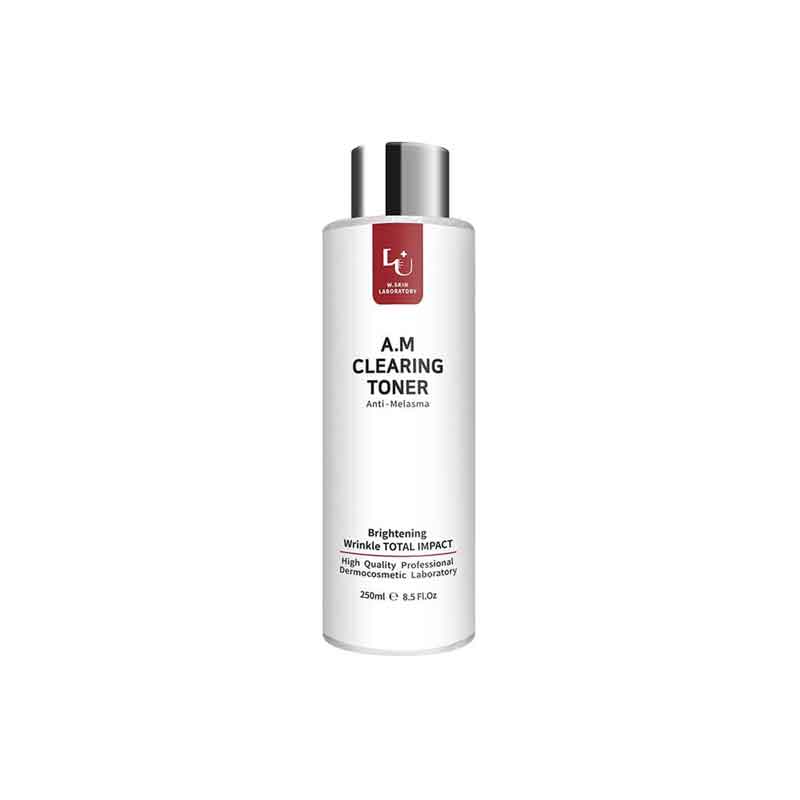 W. Skin Laboratory A.M Clearing Toner 250ml
The W.Skin Laboratory A.M Clearing Toner (Anti-Melasma) is a potent brightening toner that helps to noticeably fade pigmentation spots (including sun spots and acne scars) in as little as 4 weeks.
It also helps to improve the appearance of fine lines, wrinkles, freckles, dark circles and uneven skin tone.
It has Tranexamic acid: Fades discolouration, brightens skin, promotes even skin tone and reduces the appearance of acne scars.
It has Niacinamide: Another potent brightening ingredient that also controls sebum production and improves skin texture.
It has Adenosine: Improves the appearance of fine lines and wrinkles.
It has Sodium hyaluronate: Binds and retains moisture within the skin, making it hydrated, dewy and plump.
It has Chemical exfoliants (AHAs): Glycolic, tartaric, malic and lactic acids. These brighten the complexion by exfoliating dead skin cells and ensuring a smooth skin texture. Also provide anti-aging benefits and helps to brighten the complexion.
It has 11 kinds of natural extracts: These include Centella asiatica, pomegranate, mulberry fruit, gingko, fig, wheat, alfalfa, broccoli, cabbage, radish seed and canola. These help to gently exfoliate the skin, allowing for better absorption of skincare ingredients.
Made in Korea.