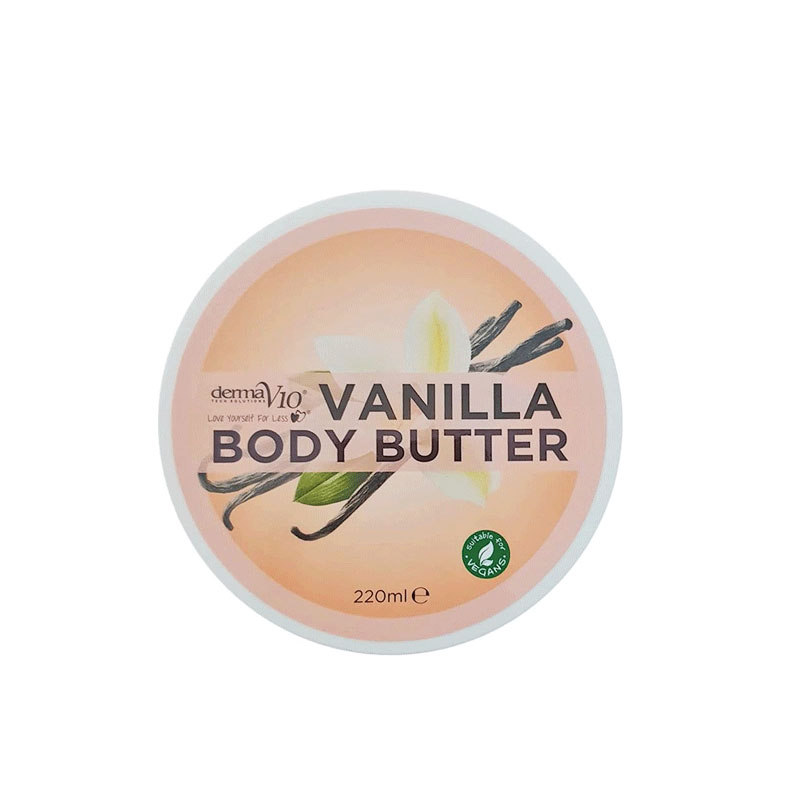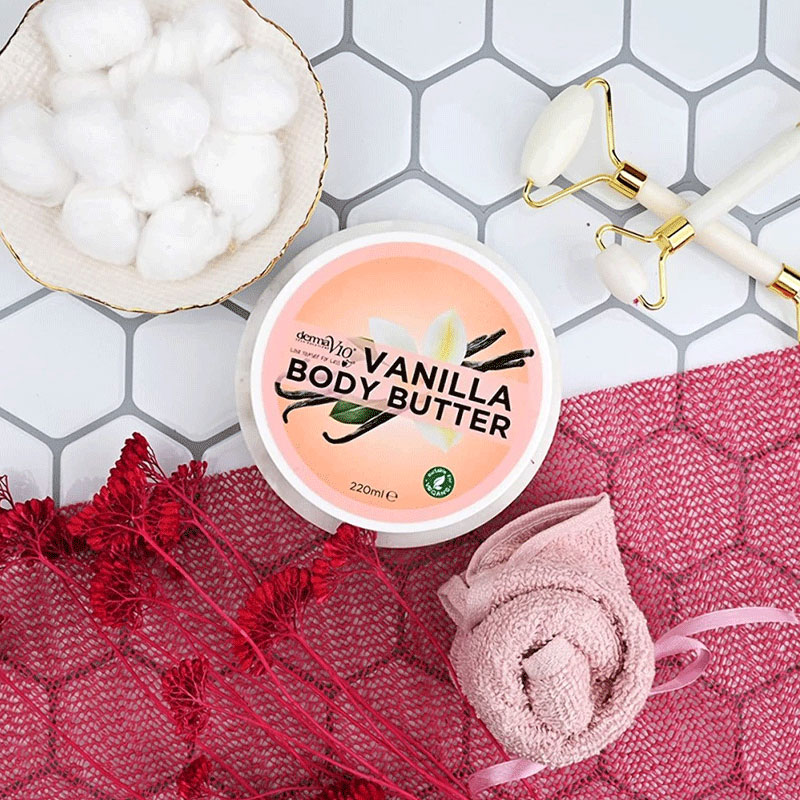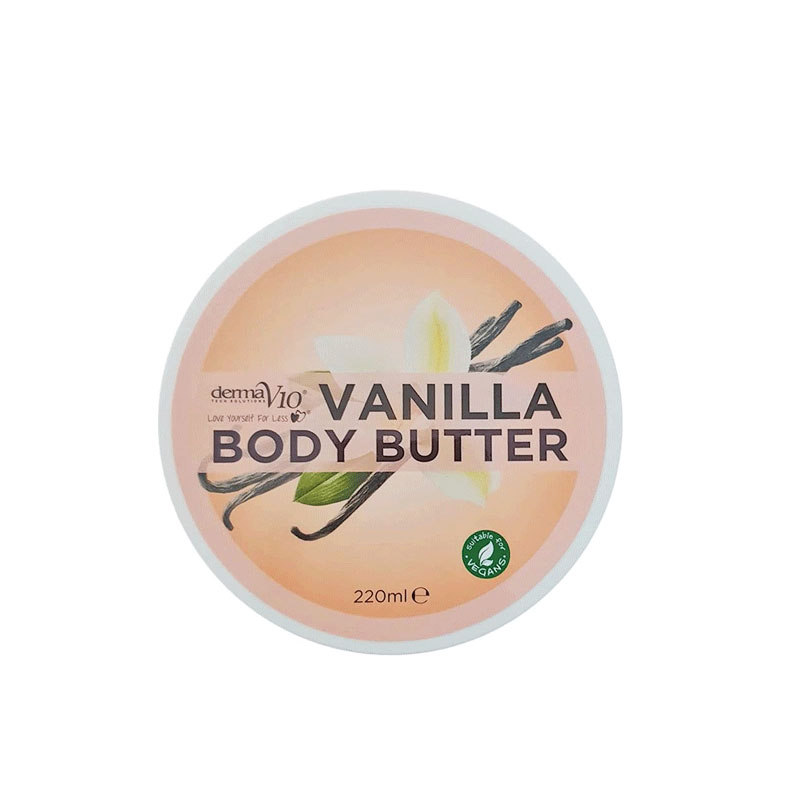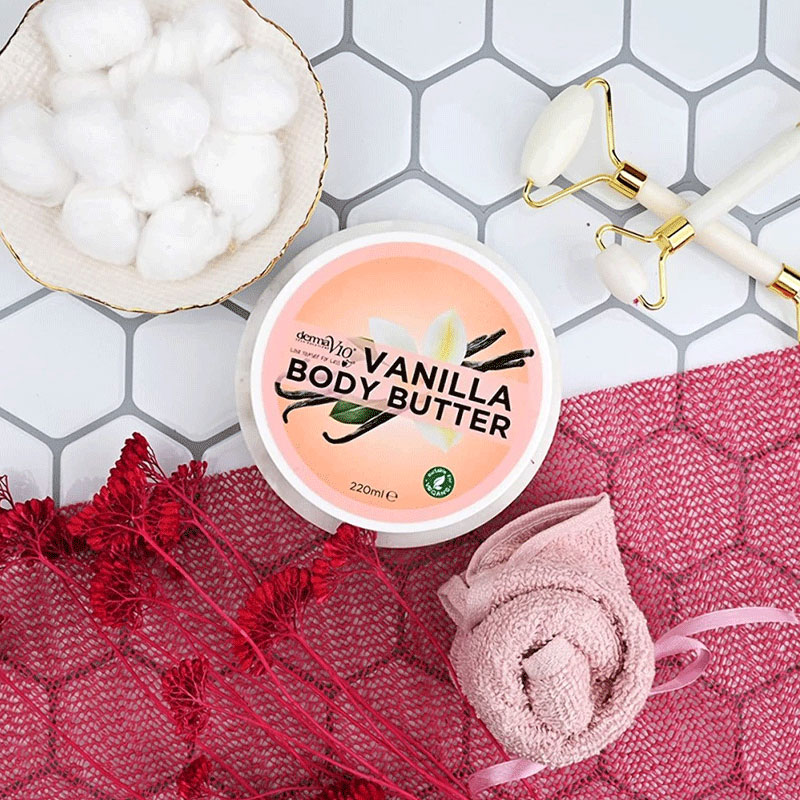 Derma V10 Vanilla Body Butter 220ml
Derma V10 a British product for normal to dry skin.
Apply anywhere to help nourish the skin giving a radiant glow.
A luscious cream for dry, chapped or sunburned skin.
Simply apply anywhere onto the body to nourish and rebuild skin tissue for a radiant glow.
Smells amazing and is excellent as an after sun moisturizer to help prevent peeling.
Made in China.
Imported from UK.