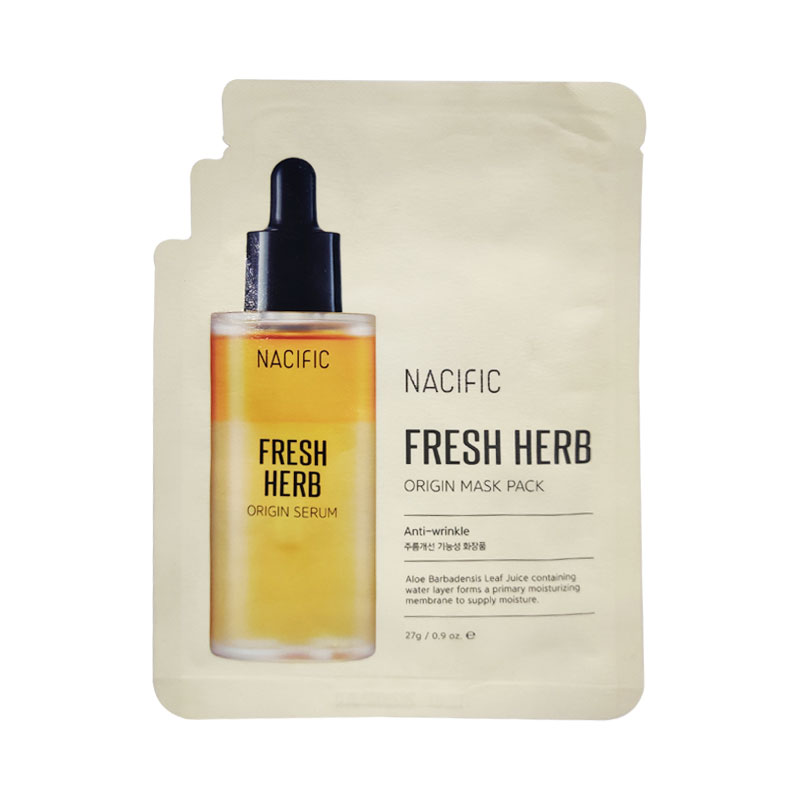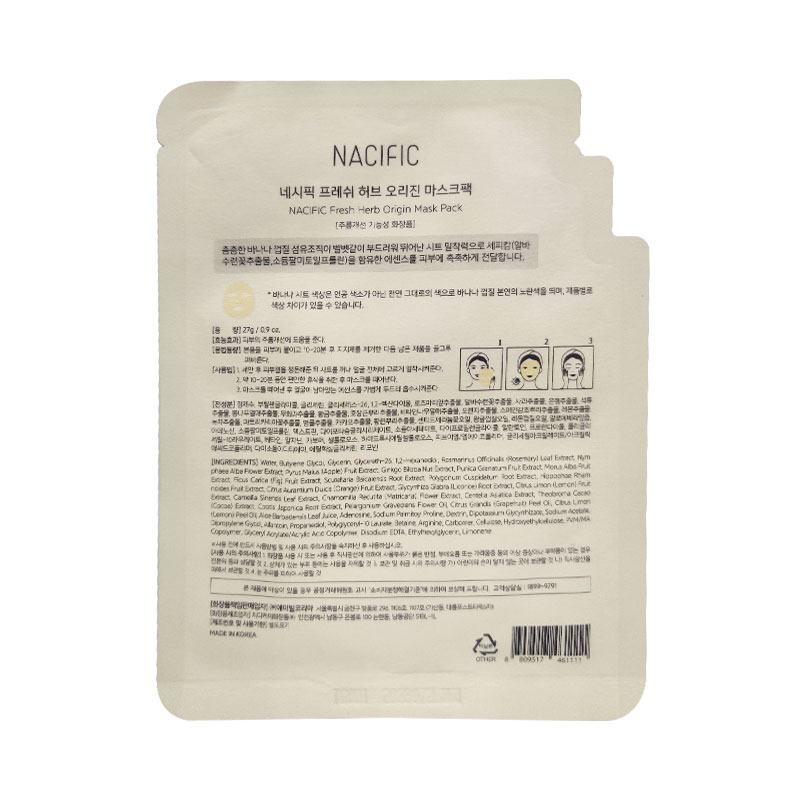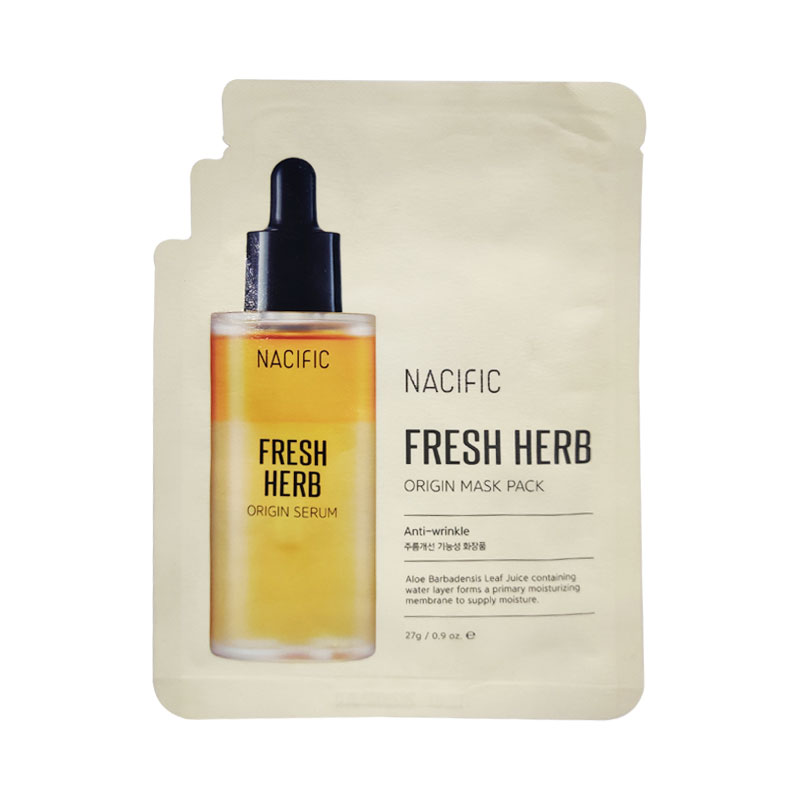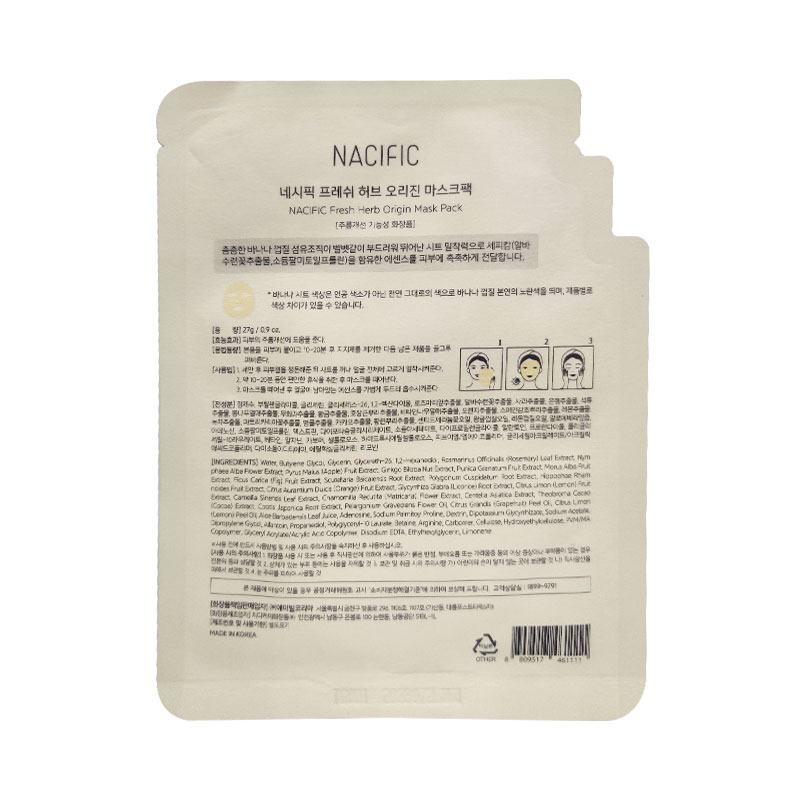 Nacific Fresh Herb Origin Mask Pack 27g
The sheet is made with natural banana fiber which gives your skin no irritation.
With the Fresh Herb Origins Serum in it, the special mask sheet will give your skin anti-aging effect more effectively.
These sheet mask with patented ingredient, Greenol, help to fight ageing signs.
Greenol combines 6 kinds of herb extract, contains rich antioxidant that calms skin while creating skin barrier from external aggressors.
100% natural fabric made with 75% banana peel (which makes it yellowish), 23% pulp and 2% jasmine nano powder.
Made in Korea.