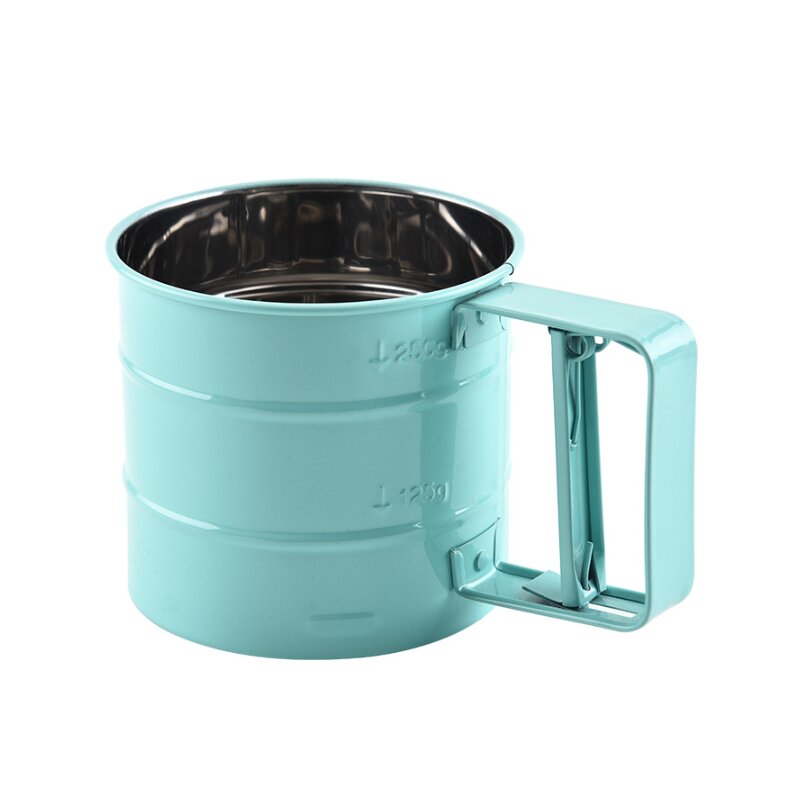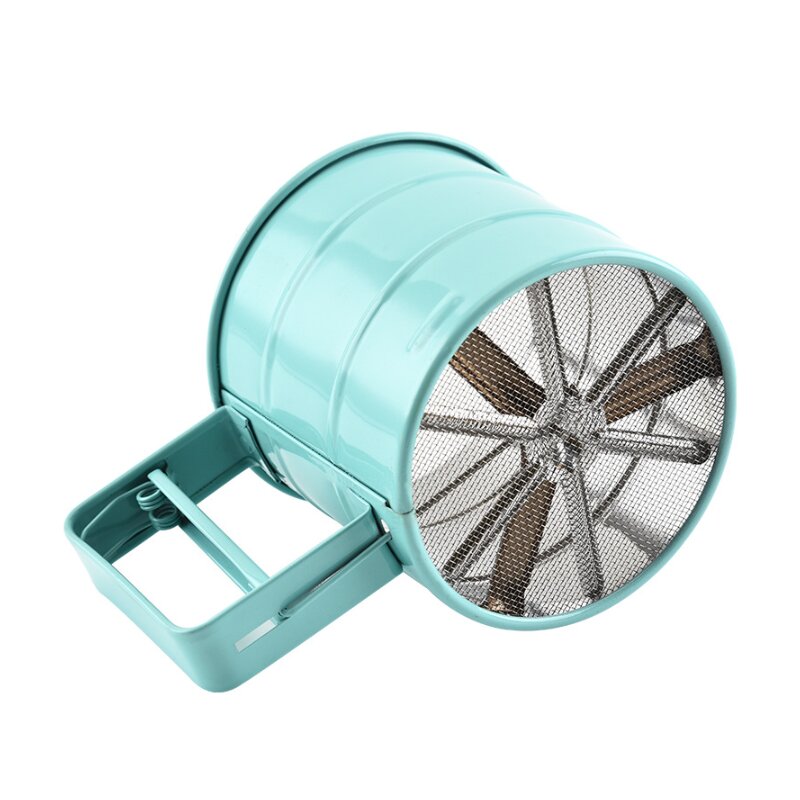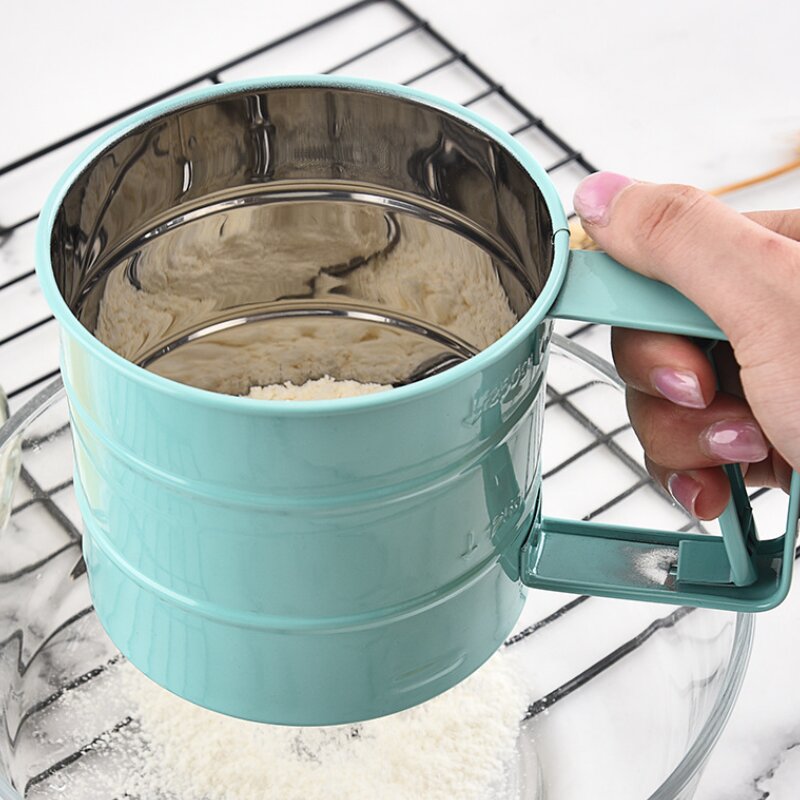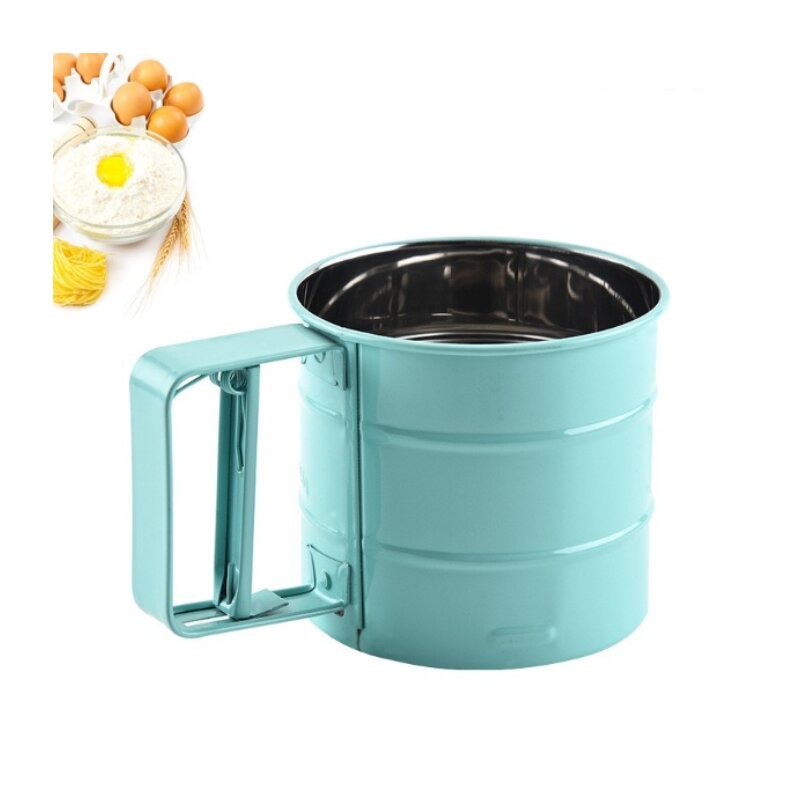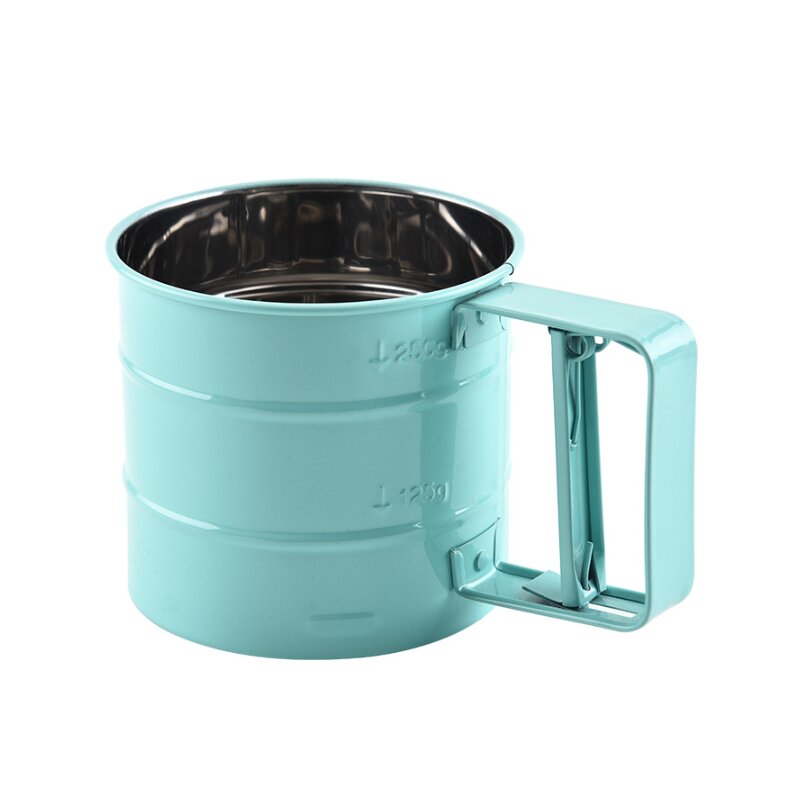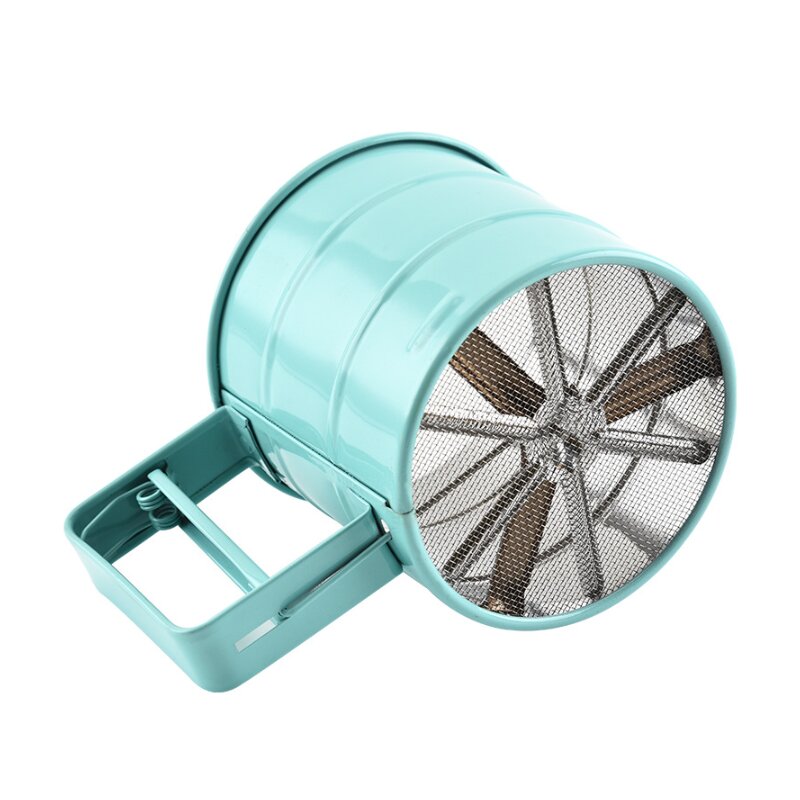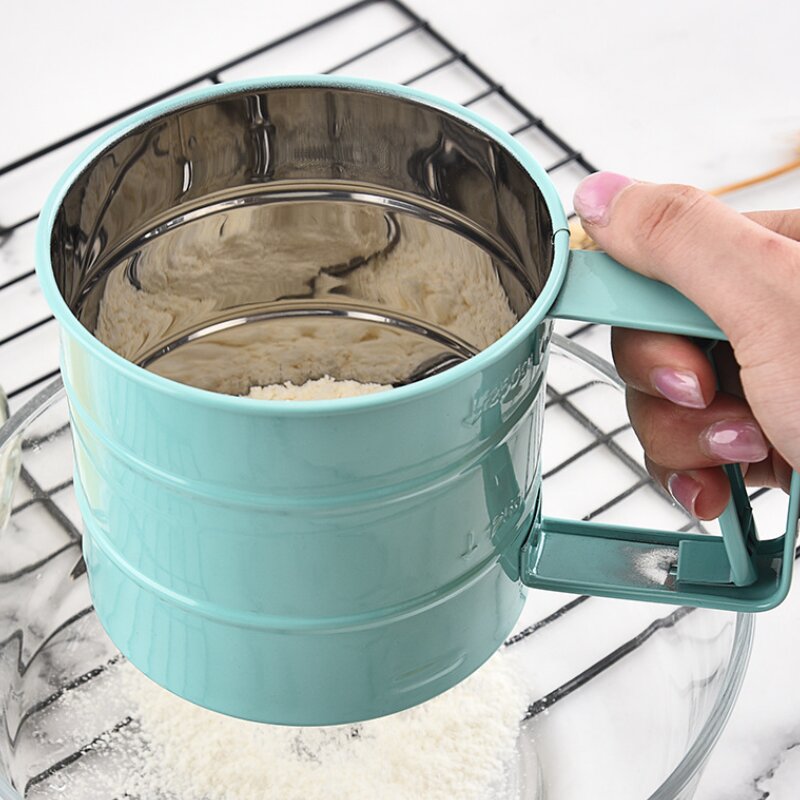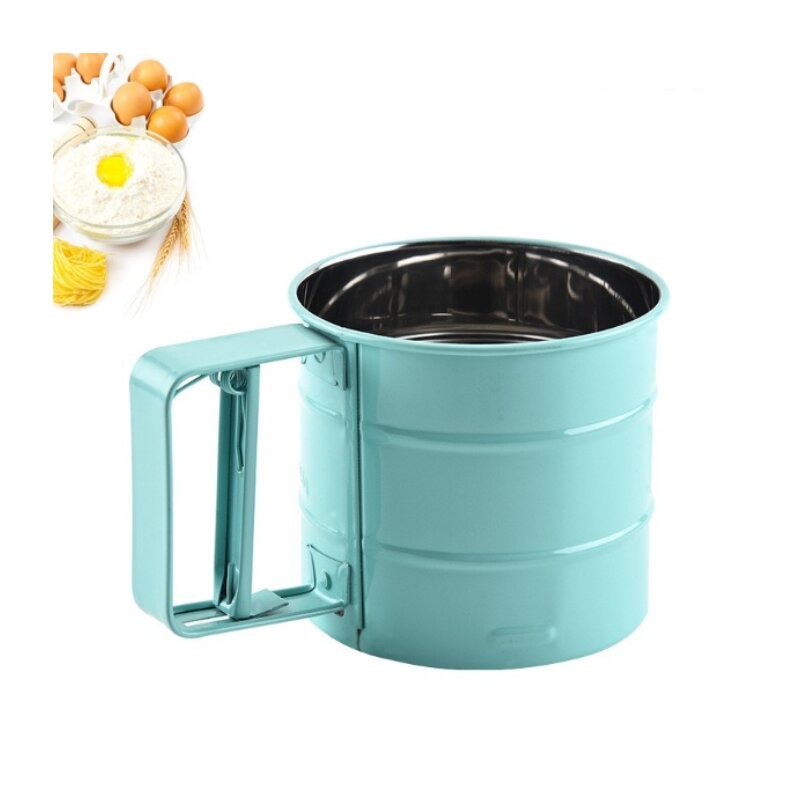 Stainless Steel Handheld Flour Sieve Baking Tools
Squeeze flour sifter for flour, bread flour, cake flour, coconut flour and other finer dry flour.
It is widely applicable & a little helper in the kitchen.
Sift flour or any powder more smooth by one hand, simple operation.
Hold the handle, put the flour into the flour sieve, shake gently, flour will come out.
Flour sieve double filter design makes the powder fine and even.
Deeper cup design helps flour does not overflow from the cup by shaking.
Keeps the work surface clean and tidy.
It's easy to clean, fast and convenient.
Just put it in the water to wash.
Semi-automatic design with fine mesh screen, made of high quality material and delicate design.
Gives you comfortable feel.
Made in P.R.C.