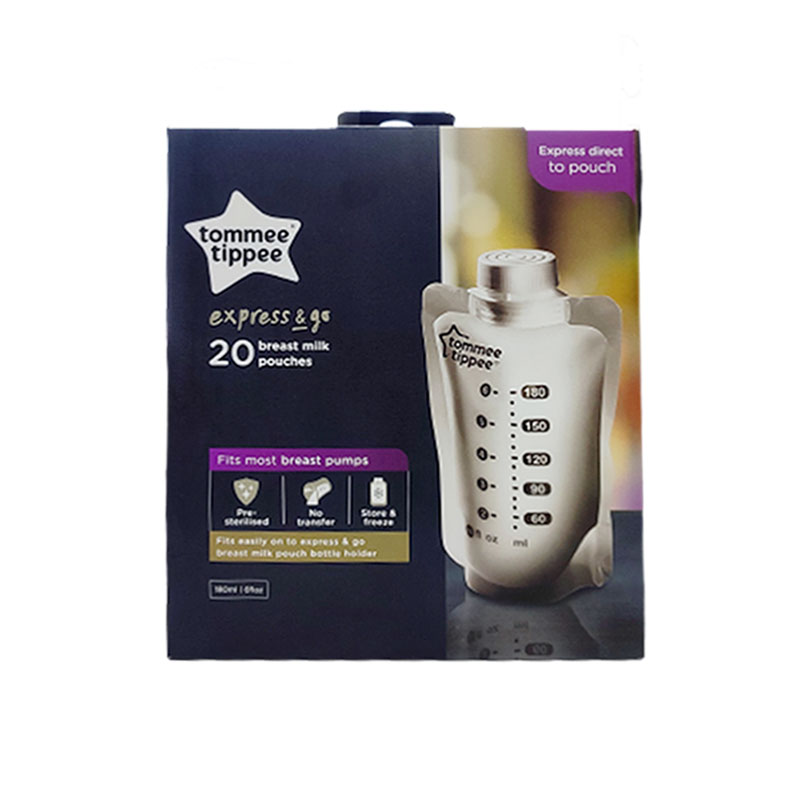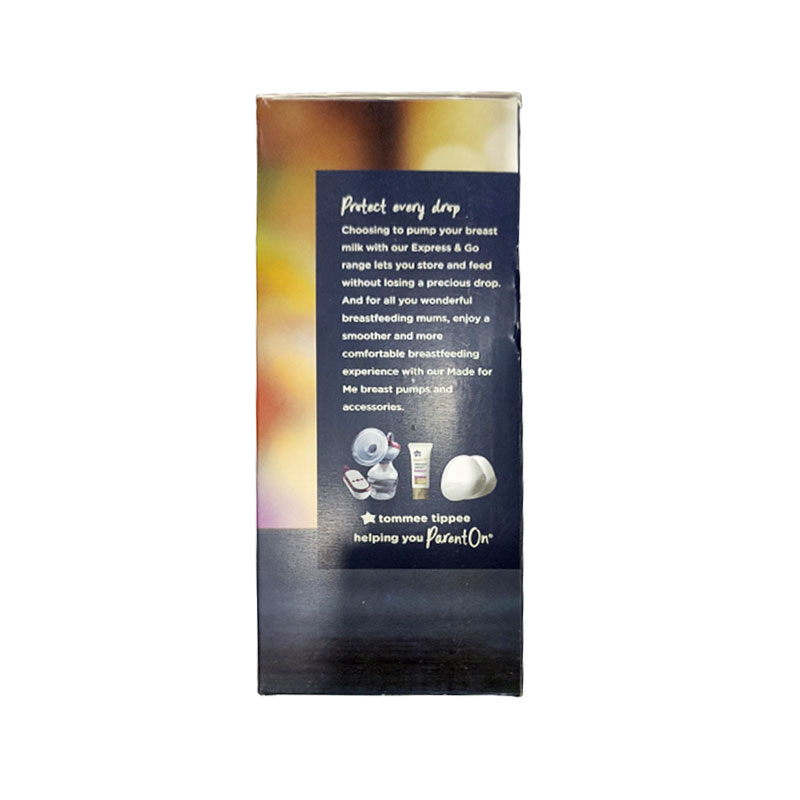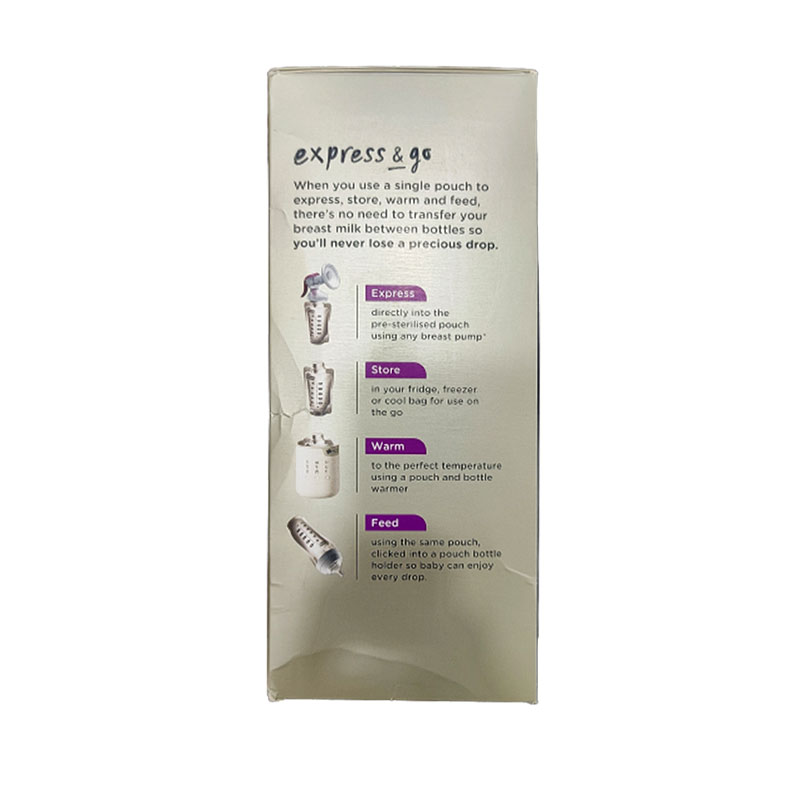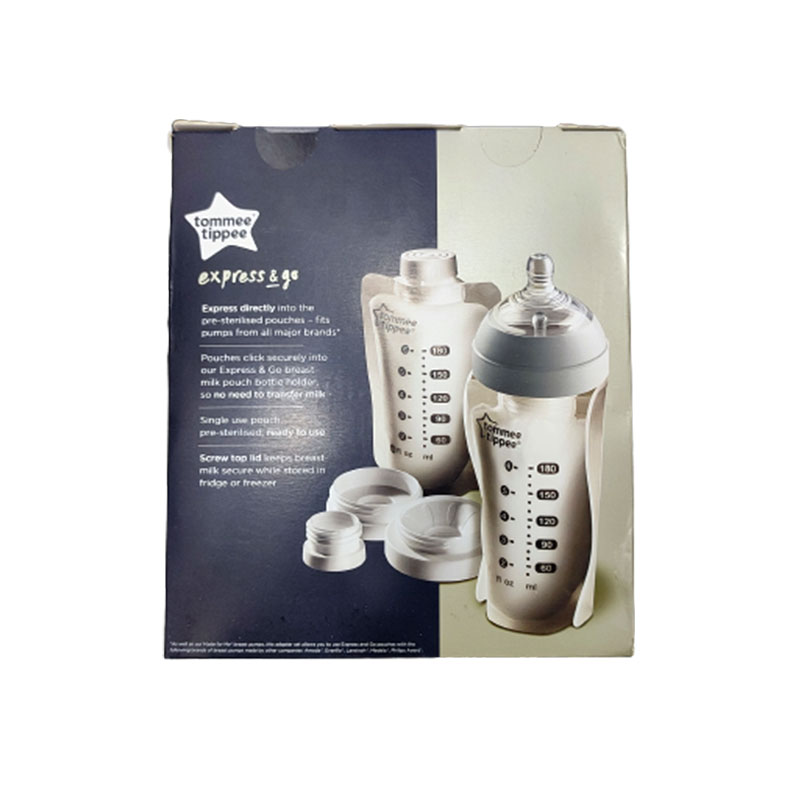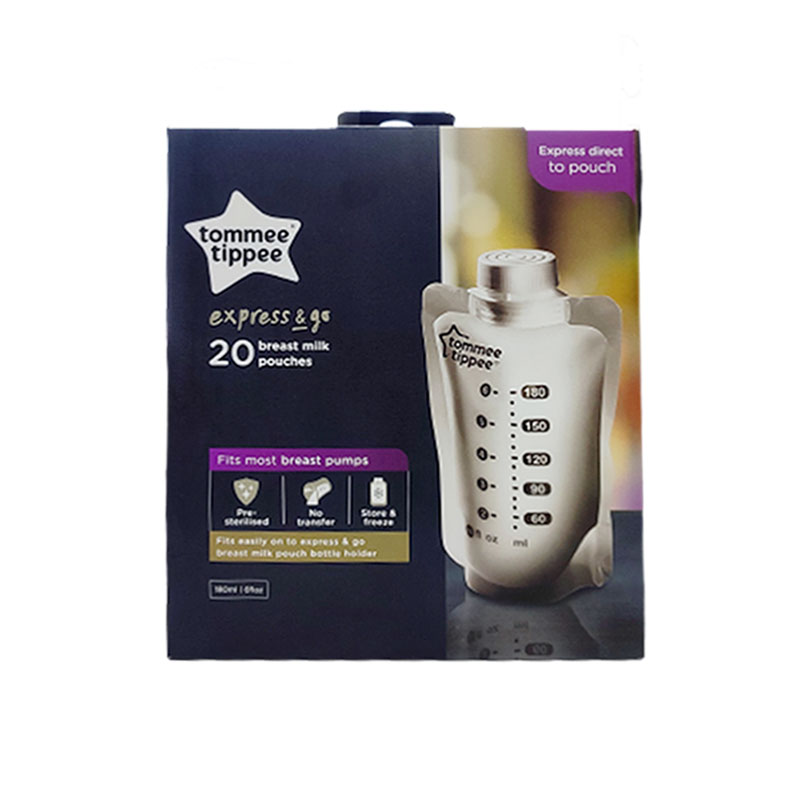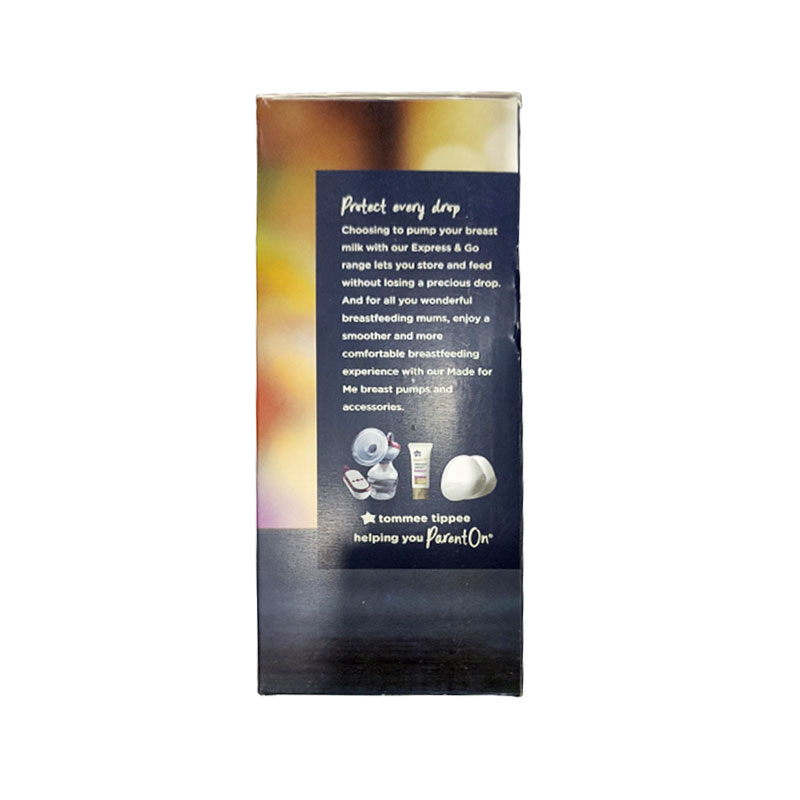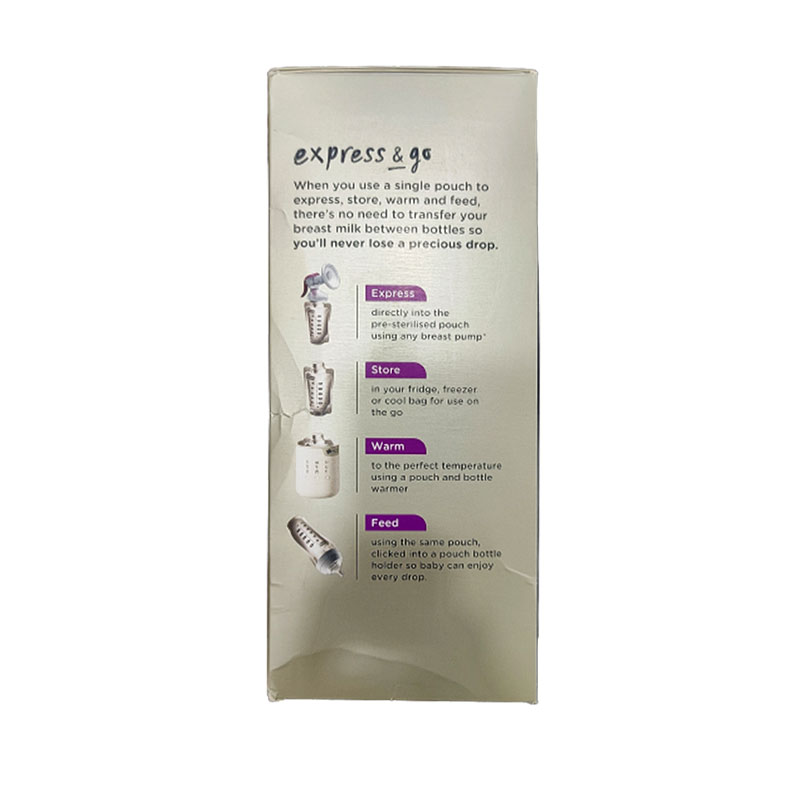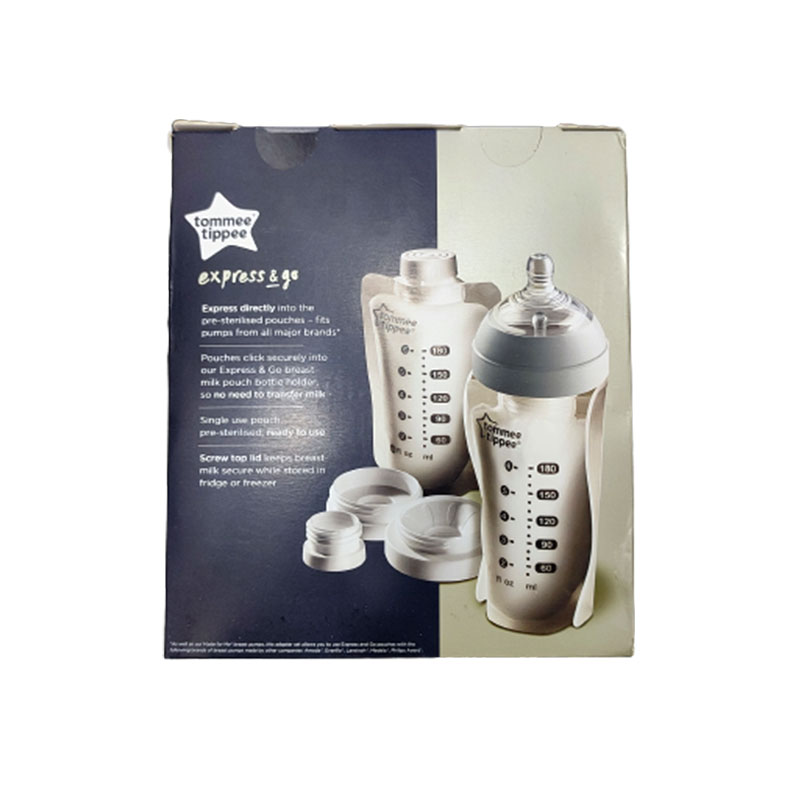 Tommee Tippee Express & Go Breast Milk Pouches 180ml - 20pcs
Choosing to express gives you back some well-deserved freedom and flexibility, but the whole process can get messy and complicated.
Express and Go range makes everything easier.
By using a single pouch to express, store, warm and feed, there's no need to transfer milk at any stage, so you'll never lose a precious drop.
Express directly into a pre-sterilised pouch using any pump you like.
Pouch clicks securely to in pump & bottle so no need to transfer milk.
Single use pouch, pre-sterilised for complete safety.
Screw top lid for security whilst stored in fridge or freezer.
Fits pumps from all major brands using Express and Go breast pump adapter set Compact, lightweight and recyclable.
Made In China.